Dell has been delivering scalable and secure infrastructure optimized for various systems for years. The 15th generation of Dell PowerEdge servers continues with this tradition. It handles the native apps, virtualization, and immense workloads of millions of companies and organizations that use the Internet. So, how good are these servers? Are they even worth it?
Let's deep dive and explore the Dell PowerEdge in detail. We think this server lineup deserves more recognition for its role in powering the internet. You'll walk away with a deeper understanding of the PowerEdge and know whether it's good for your organization.
6 Key Points and Facts about Dell PowerEdge
As of 2021, Dell's PowerEdge servers make up 15.6% of the total server market.
Dell made the first PowerEdge server in 1996.
The Dell PowerEdge used to feature AMD or Itanium processors, but now they use exclusively Intel processors.
Dell offers the PowerEdge as a tower, rackmount, or blade server.
The Dell PowerEdge is capable of running Windows or Linux.
Dell offers the PowerEdge as a single CPU, dual CPU, or quad CPU configuration.
Dell PowerEdge Specs
| Specs | 1st Generation PowerEdge | 15th Generation PowerEdge |
| --- | --- | --- |
| Processor | Intel Pentium Pro | AMD EPYC |
| Max CPU Configuration | 4 | 2 |
| Chipset | Intel 440FX | System-on-chip |
| Maximum Memory | 2GB | 4TB |
| Memory Type | 72-pin DIMM | DDR4-3200 |
| Memory Slots | 16 | 32 |
| Chassis types available | Tower | 1U, 2U, 4U Rack |
Dell PowerEdge: Where to Buy
You can buy the latest Dell PowerEdge server directly from Dell. Their 15th-generation servers come with a hefty price tag in the range of $15,000 to $20,000. If you are comfortable with an older model, you can find great deals on the internet, particularly Amazon.
We earn a commission if you make a purchase, at no additional cost to you.
History of the Dell PowerEdge: What to know?
Dell was originally founded in 1984, but the first Dell PowerEdge server didn't come until over a decade later. The earliest Dell servers used Intel 486 and 586 processors running at speeds of under 60MHz. Some of the higher-end models used Intel Pentium 66 processors, which ran at speeds of 66MHz.
It wasn't until 1996 that Dell consolidated its lineup of servers under one name: PowerEdge. The First PowerEdge servers were vastly superior to the earlier servers from Dell. Additionally, with brand new Intel Pentium Pro processors, the new PowerEdge servers were capable of speeds between 180MHz and 200MHz. Furthermore, they were capable of addressing between 1GB and 2GB of RAM. This may not seem like much by today's standards, but PowerEdge was cutting-edge technology in its time.
The latest generation of Dell PowerEdge servers was released in October of 2021. With the latest servers packing Intel Xeon and APYC processors, the technology has come a long way from the early days. Additionally, Dell has made an effort to improve its servers drastically over time. Competition from other companies like IBM and HP led to the rapid development of new technology.
Only 5% of Dell's revenue came from servers when they started producing the PowerEdge. Over the past two decades, the PowerEdge lineup has evolved and become a well-respected product that makes up over 15% of the total market share of servers worldwide.
Dell PowerEdge Versions: Each Edition
Dell PowerEdge servers are available in different form factors depending on their intended use. Additionally, these servers can be built to order in a rackmount, modular, or tower form factor. Let's discuss the benefits and drawbacks of each.
Tower Server
Similar to the standard desktop computer, the tower form factor is targeted at businesses and offices that only need one server in their network. With a Tower, you lose the ability to mount your server in a server rack. Storage can also be an issue if you have multiple servers.
If you have more than one tower server, you will have to place them next to each other on a floor or a shelf. Since they are very bulky and heavy, it can be difficult if you need to move them or perform maintenance. The rackmount server is the ideal form factor for a larger business that needs a lot of server power.
Rackmount Server
The Dell PowerEdge is most commonly offered in a rackmount form factor. They are more efficient as you can stack them in a single server cabinet. Because they're easy to set up and stack up, rackmount servers are widely used in data centers.
Rackmount servers also have a bigger focus on hot-swappable components. Almost every part in a rackmount server is hot-swappable, not just the memory and motherboard. This comes in handy in a business setting where downtime is inexcusable. In the event a component fails, you can replace or upgrade each part without rebooting the whole system.
Blade Server
Dell offers PowerEdge as a blade server to those seeking a more modular solution. Similar to rackmount servers, they can be housed in a single cabinet. However, blade servers take this a step further, as they can house multiple servers in a smaller area. These servers are small and only contain essential components. With blade servers, it's possible to get incredible processing power in a smaller space.
Dell PowerEdge: How to Know What Model You Have
By looking at the name, you can easily determine the type of PowerEdge server you are interested in. The name tells you a few things about the computer's specs and form factor. The first letter will denote the form factor of the server. T indicates a tower server, R indicates a rackmount server, and M indicates a blade server. The Dell PowerEdge R710 is a perfect example of this naming convention. It is a two-socket, 12th-generation Intel server. Let's break it down a little further:
The first digit after the letter represents the number of CPU sockets in a system, 1 to 3 means you are looking at a single socket server, 4 to 7 indicates two sockets, and 9 represents four sockets. The second digit tells you what generation of PowerEdge you are dealing with. The number 1 represents generation 11, and the number 2 represents the 12th generation, up until the current generation. Lastly, the final digit in the name represents if it is an Intel or AMD processor. Intel is denoted with a number 0, and AMD is denoted with a number 5.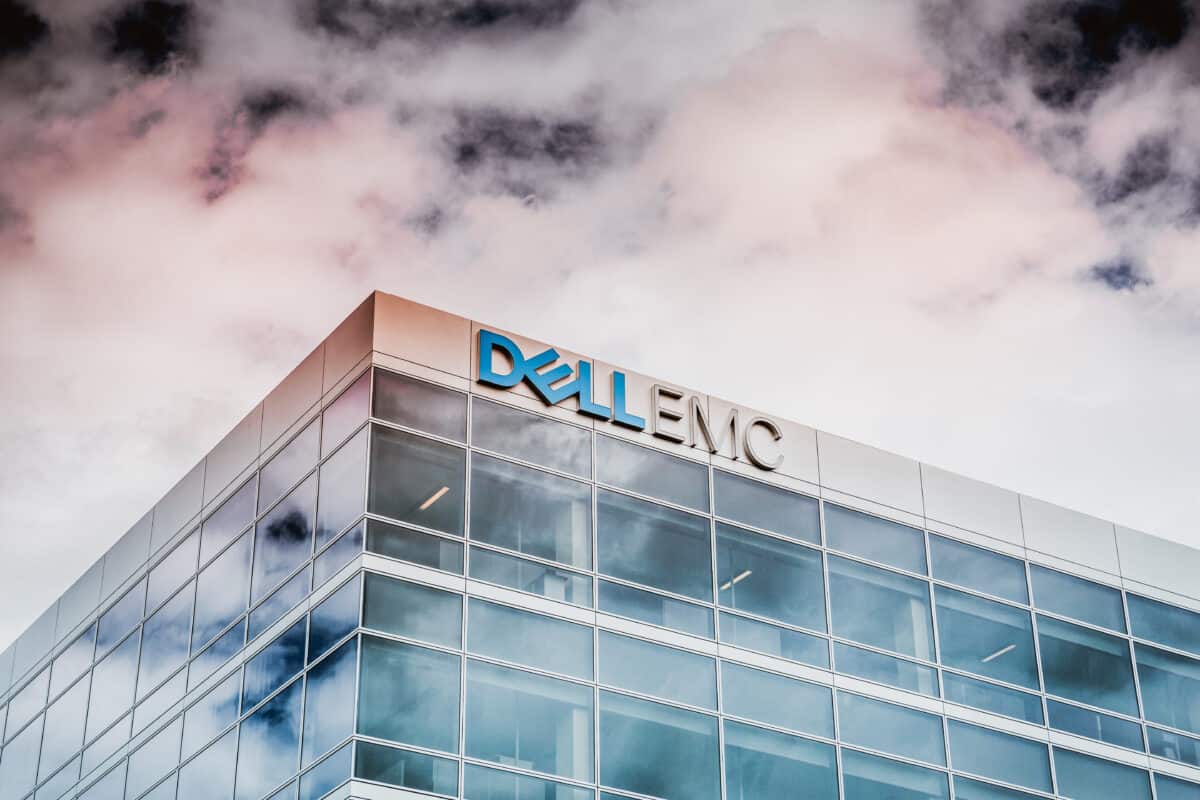 Dell PowerEdge: What was the Public Response?
With servers, you aren't going to hear or see much hype in the news like you would with the upcoming iPhone 14. The Dell PowerEdge garners very little public response and has no attention from the media. However, this doesn't mean that they don't have an impact.
Between 2019 and March 17, 2021, Dell launched 11 Dell PowerEdge servers. PowerEdge XE8545, with 128 cores, won the CRN's 2021 Products Of The Year under standard servers technology, while the PowerEdge XE2420 scooped the TMC 2020 communications solutions Product of the Year award.
With a 15% market share in the server market as of 2021, Dell PowerEdge servers make up a significant part of the Internet. Much of the horsepower to run some of the biggest websites in the world comes from Dell PowerEdge servers. Although there may never be widespread public appreciation for them, you can't argue that the Dell PowerEdge has changed the world.
Up Next…
Looking for some more reads on computers and hardware? Check these out!
The image featured at the top of this post is ©Izwanriza/Shutterstock.com.