Servers are the driving force behind the Internet. They power websites and applications that we all know and love. Dell is a market leader and has been growing its market share in the server industry. As of 2021, Dell PowerEdge servers made up over 15% of all servers sold worldwide. In today's article, we'll explore one of the most widely used and underappreciated servers ever made: the Dell PowerEdge R740.
We'll dive deep into what makes the Dell PowerEdge R740 a special piece of equipment and why you might consider it for your business. If you are a CTO or Team Lead at a large organization and are tasked with finding the perfect server to meet your company's needs, this write-up is for you. Stick around as we break down the R740 with specs, features, must-know facts, and pricing so you can know whether it's a perfect match for you.
Quick Facts
Release Date

11/07/2017

Original price

N/A

Units Sold

N/A
Dell PowerEdge R740:  Key Points and Must Know Facts
The Dell PowerEdge R740 is the first server with a focus on GPU scaling
The R740 is designed to be cyber-resilient, with built-in security software
The Dell PowerEdge R740 supports error-correcting DDR4 memory
This server can be configured with one or two Intel Xeon processors
The Dell R740 is compatible with Linux or Windows Server operating systems
Dell PowerEdge R740 Specs
| Specs | Standard Configuration |
| --- | --- |
| Processor | Intel Xeon E5 2600 (V4) |
| Max CPU Configuration | 2 |
| Max CPU cores | 28 (each) |
| Chipset | Intel C620 |
| Maximum Memory | 3TB |
| Memory Type | DDR4 ECC |
| Memory Slots | 24x DIMM |
| Memory Clock Speed | 2933MHz |
| Drive Bays | 8x 3.5" or 16 2.5" |
| Maximum Storage | 128TB |
Dell first released the PowerEdge R740 in 2017, and its price has remained fairly stable since then. Although the R740 is a rather expensive piece of equipment, it is possible to find a great deal on it if you know where to look. You can buy refurbished PowerEdge R740 servers on Best Buy and Amazon:
We earn a commission if you make a purchase, at no additional cost to you.
The History of Dell PowerEdge R740:  What to know?
Since the very first PowerEdge was released over two decades ago, Dell has been changing the game in the server space. The first generation PowerEdge came out in 1996, and at the time, it was the most powerful server you could get. This hasn't changed with the 14th generation PowerEdge, and the R740 still proves that Dell is the best in the game.
In 2016, Dell merged with enterprise storage solution provider EMC. This merger was pivotal for Dell's server sector, and the next year they began offering servers will the official "Dell EMC" branding. The PowerEdge R740 is the first server to be released since this crucial merger. Additionally, the advancements that EMC provided to the storage configuration of Dell's servers are apparent. In fact, the new R740 now supports more storage formats than ever, along with a larger overall storage capacity than previous generations.
Another thing you should know is that the Dell PowerEdge R740 is more than your standard desktop computer. Even the most powerful gaming computers aren't remotely close to the power offered by the R740. Furthermore, a server of this caliber is designed for advanced applications. Artificial intelligence, machine learning research, and private cloud infrastructure are some of the applications that the R740 excels at.
Dell PowerEdge R740 Versions: Each Edition
Although you can configure your Dell PowerEdge R740 to your specifications, only two distinct models are available. We'll discuss them in more detail here.
R740
The base model PowerEdge R740 is the most common. With two CPU sockets, support for multiple GPUs, multiple power supplies, and over a dozen hard drives, the R740 is all you need for almost every application. However, if you are running a particularly data-heavy application, you may need even more storage than the R740 can provide. That's where the R740-XD comes in.
R740-XD
If you can deal with a substantially higher price tag, the PowerEdge R740-XD offers the option to house even more storage devices. While the standard R740 can support a maximum of 16 2.5" drives, or 8 3.5" drives, the R740-XD is designed for a significantly higher capacity. The R740-XD offers up to 32 drive bays, 24 of which can be NVMe solid-state drives. 
Furthermore, not only does the R740-XD offer more storage, but it offers faster storage. If you are in need of a huge amount of super-fast storage, the R740-XD is the superior server. However, the differences end there, and you will be able to run most applications on the standard model. 
Dell PowerEdge R740: Processing Power
With a high-performance server like the R740, we're not surprised to see a powerful processor. In fact, you get not one but two processors, depending on your configuration. The base model includes one Intel Xeon CPU, although you can go with a dual-CPU model if your budget allows.
The Dell PowerEdge R740 comes with an Intel Xeon E5 2600 V4 processor and an incredibly powerful CPU based on Intel's C620 chipset. The Xeon E5 2600 can run truly demanding applications. With up to 28 cores per CPU, the Intel Xeon E5 is one of the most powerful processors money can buy. 
Dell PowerEdge R740: Memory Configuration
You'll be pleased to know the Dell PowerEdge R740 supports up to 24 DDR4 Ram slots with a maximum speed of 2933 MHz. Additionally, the R740 can support up to 3 terabytes of RAM. What makes the R740-XD unique is that you can also install up to 192 gigs of nvm RAM and up to 6.14 terabytes of Intel Optane persistent memory.
Dell PowerEdge R740: Storage Configuration
One of the most important factors when deciding on a server to run mission-critical business applications is how much storage it has. The Dell PowerEdge R740 can house up to sixteen 2.5" inch SATA hard drives or eight 3.5" SATA hard drives. Additionally, the max configuration allows you up to 128TB. With RAID you also get the ultimate level of redundancy to protect against hard drive failure and data loss.
If you need even more storage space, the R740-XD can house up to 32 to 2.5" hard drives. Having such massive storage can be necessary when you're running data-intensive web applications. For those who need an enormous amount of storage space, the Dell PowerEdge R740 is ideal. 
Dell PowerEdge R740: Expansion and Power
When considering a server, another important thing to keep in mind is how expandable it is. You don't want to end up stuck in a low-end configuration with no way to upgrade. The Dell PowerEdge R740 gives you nothing to worry about in this department. With eight PCI-e 3.0 slots, the R740 offers even more expansion possibilities than the previous model. 
A lot of expansion cards in the market allow you to install your own upgrades. Whether you need RAID cards, NIC cards, or extra GPUs, you can easily install them in the Dell PowerEdge R740 to give the system even more capabilities. Some of the most popular GPUs to install in the R740 include Nvidia Tesla or AMD FirePro graphics cards. Though they won't be good for your typical desktop gaming uses, these GPUs are designed for intensive artificial intelligence research and machine learning applications. 
However, all of the expandability doesn't come without some hefty power requirements though. The good news is that you can install two power supplies at up to 2000 watts each. Designed for ultimate redundancy, you can remove and replace each power supply without needing to reboot the system. You won't need to turn the system off and suffer any downtime. This can come in handy if you run mission-critical applications where every minute offline is costly.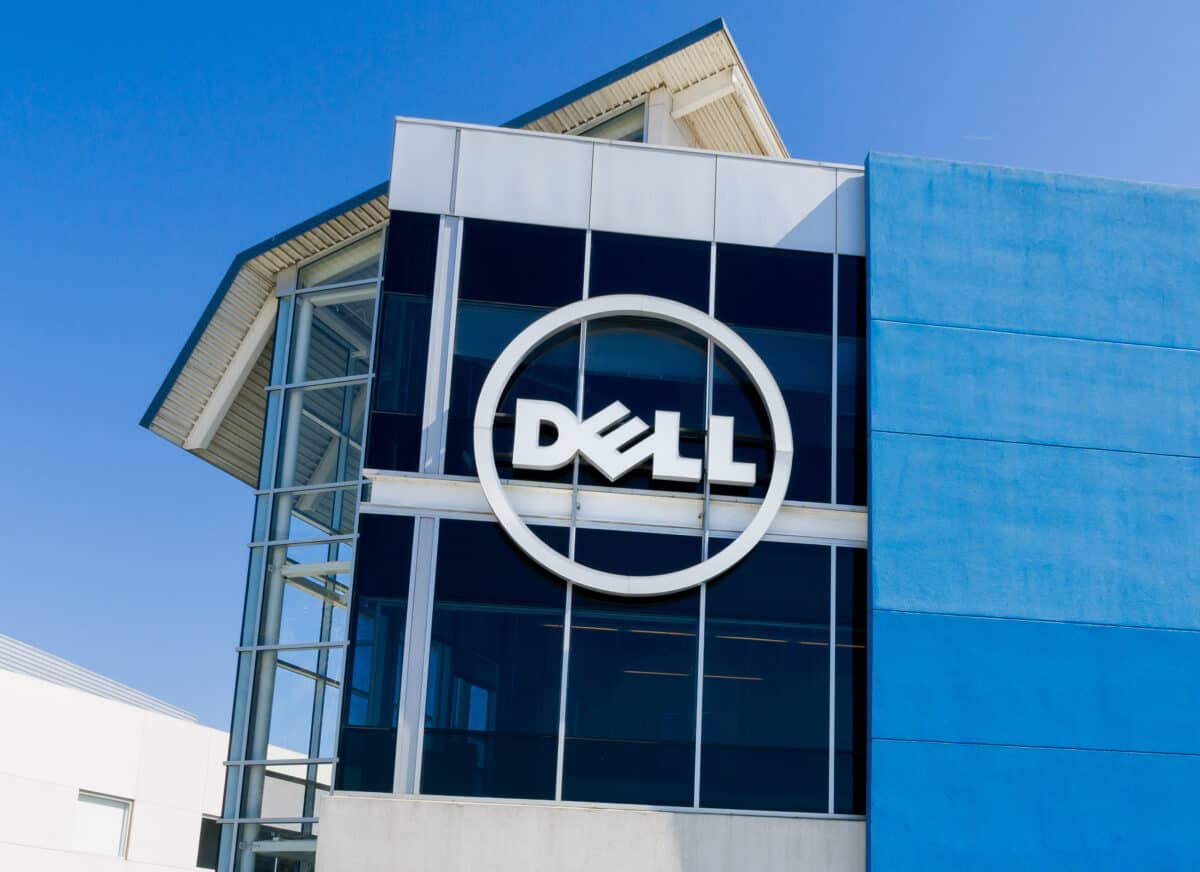 Dell PowerEdge R740: Software and Management
The Dell PowerEdge R740 would be nothing without powerful software to manage it. Luckily, you can install your choice of Citrix XenServer, Red Hat Linux, or Windows Server. You can deploy the R740 with a local installation like any other desktop computer or use the built-in remote management tools. If you have dozens of servers, installing the operating system on each one can quickly become a hassle, so Dell's OpenManage Mobile software can make a huge difference. 
With OpenManage, you can deploy your server remotely and manage it through a convenient mobile app. The R740 uses a built-in NFC radio to connect to your mobile device when you're nearby, so you never have to bother with physical monitors, keyboards, and mice to connect to your server. The NFC radio is very secure and needs physical access to be turned on. Additionally, since it only works within five to ten feet of the server, your chances of being hacked or compromised are virtually none.
Dell PowerEdge R740:  What was the Public Response?
Servers tend to draw less of a sensationalist response than the latest gadgets like the iPhone or MacBook Pro. However, that doesn't mean the R740 hasn't received any praise upon its release. We could see dozens of client testimonials from Dell's original press release, most touting this server's rugged hardware and robust capabilities.
With the 14th generation of PowerEdge servers, Dell has taken the industry by storm, although most consumers will never witness it firsthand. If you are in a chief technical officer role or working in the IT department at a large company, you will have undoubtedly seen your fair share of Dell PowerEdge servers. Additionally, with a growing market share, it doesn't look like Dell will slow down any time soon. 
We earn a commission if you make a purchase, at no additional cost to you.
Up Next…
We have plenty more articles about hardware and PCs for you! Check these out.