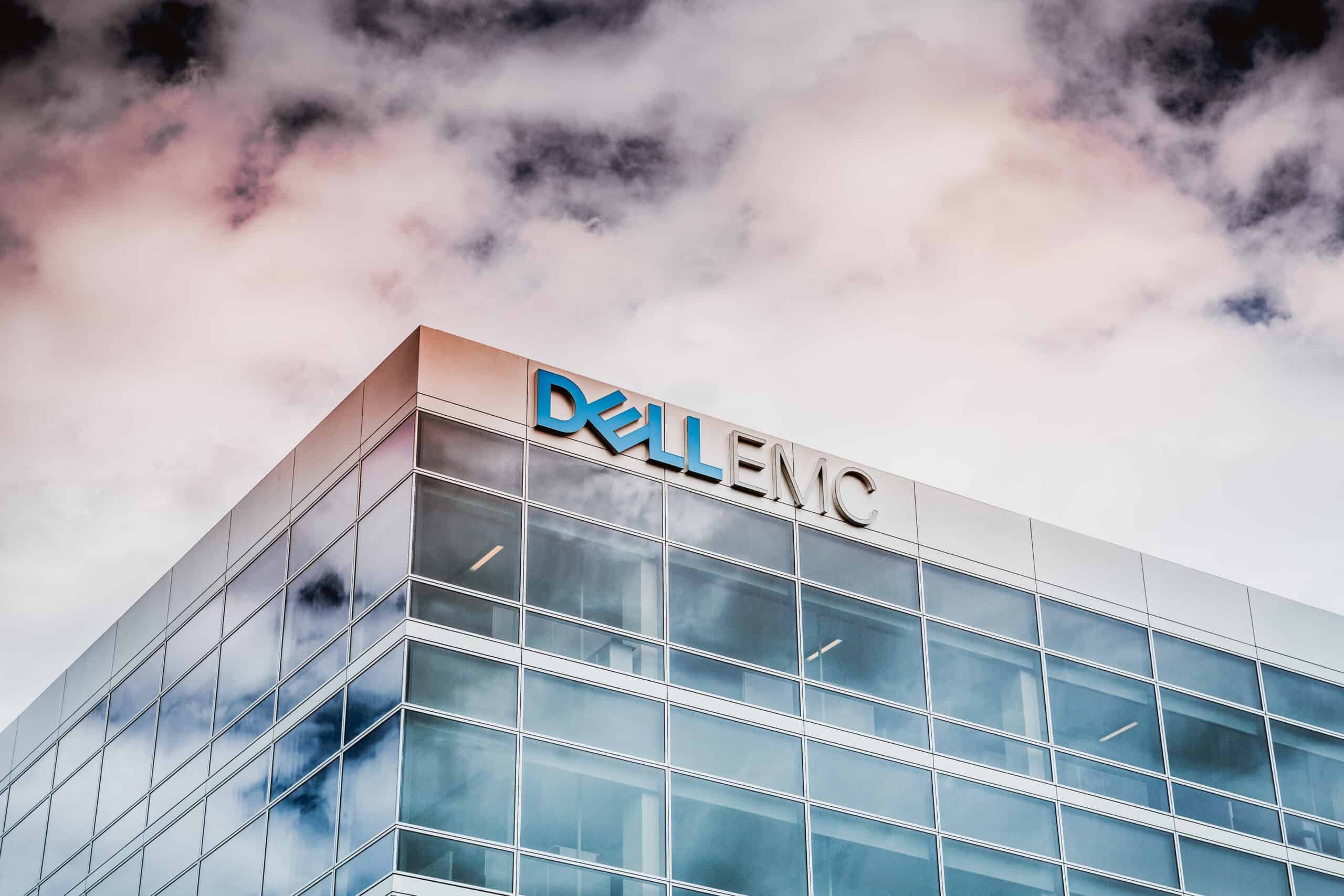 The Dell PowerEdge R710 is one server that has changed the world in many ways. Although you may have never heard of it, companies like Apple, Amazon, and Facebook rely on servers like the R710 to power all of the popular software.
Without servers, the world would be a different place. Although the Dell PowerEdge R710 is starting to get older and be replaced with newer technology, it is still used worldwide. Furthermore, if you are a tech enthusiast looking to build your home lab or set up a PHP server to run websites, the R710 is a great option. You won't have to spend thousands if you want to set up your server. Instead, buying a cheap Dell R710 is a good way to get into the technology without breaking the bank.
Quick Facts
Release Date

01/01/2009

Original price

$299 (base)

Discontinued

18/03/2016

Units Sold

N/A
We're going to explore the Dell PowerEdge R710 by diving deep into the specs and hardware and then see how it compares to regular desktop computers. We'll also discuss this server's software options and expansion possibilities and tell you whether this server is worth buying.
Dell PowerEdge R710:  Key Points and Must Know Facts
The Dell PowerEdge R710 is the lowest tier in the PowerEdge lineup
The R710 is a 2U rackmount server
The Dell PowerEdge R710 can run 2 CPUs
It can be used in business applications like cloud hosting
The Dell R710 can run Linux as well as Windows Server
Dell PowerEdge R710 Specs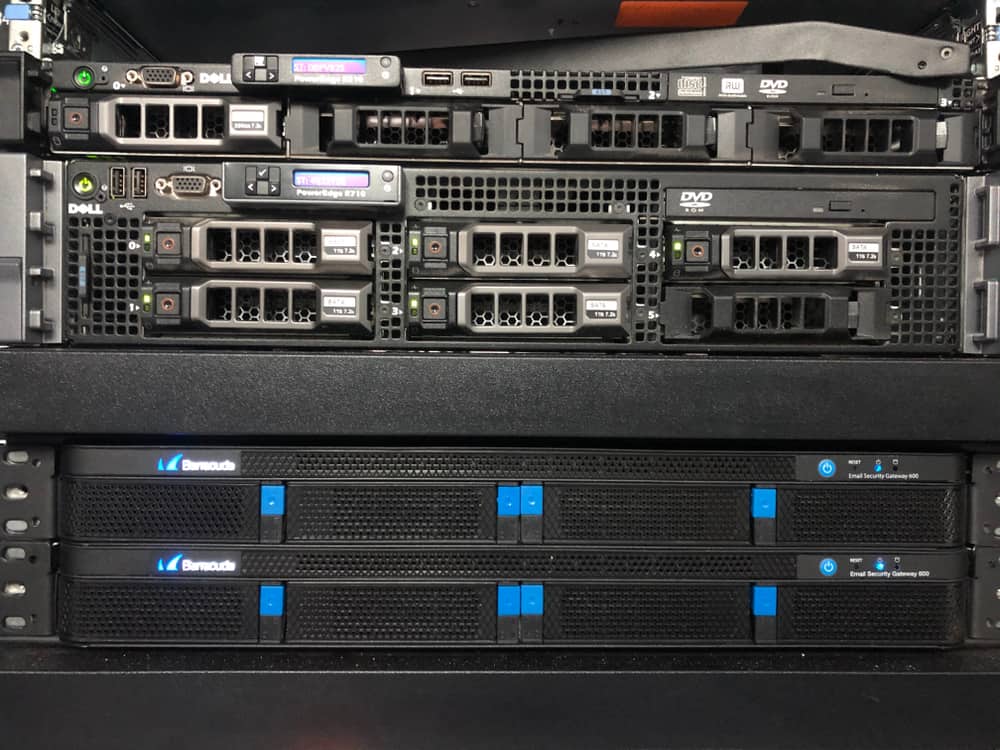 | Specs | Standard Configuration |
| --- | --- |
| Processor | Intel Xeon E5520 |
| Max CPU Configuration | 2 |
| Processor Frequency | 2.26Ghz |
| Processor Cores | 4 |
| Processor Threads | 8 |
| Processor TDP (each) | 80w |
| Maximum Memory (per CPU) | 144GB |
| Memory Type | DDR3 SDRAM |
| Memory Slots | 18x DIMM |
| Memory Clock Speed | 1333MHz |
Dell PowerEdge R710: Where to Buy
Although the Dell PowerEdge R710 was originally released in 2009, it is still possible to buy it brand new on Amazon. Additionally, the good news is that the price has decreased drastically. You won't need to spend a ton to buy this server, and some online stores have better deals on refurbished systems.
Dell PowerEdge R710 (Newegg) – $766
Dell PowerEdge R710 (Amazon) – $524
High-End Virtualization Server 12-Core 64GB RAM 12TB Raid PowerEdge R710 (Renewed)
The History of Dell PowerEdge R710:  What to know
Dell is a huge name in the computer industry. Since 1984, it's been making some of the world's best desktops, laptops, and enterprise-grade servers. The Dell PowerEdge R710 is part of a long lineage of Dell servers. Designed to replace the older Opteron-based servers from 2008, the next generation of PowerEdge servers came with newer Xeon processors and more upgradeability. The previous generation was based on AMD Opteron processors and was able to address up to 128GB of RAM. The new R710 was improved in many ways, including more powerful processing capabilities and higher maximum RAM capacities.   
PowerEdge R710's design is different from a regular desktop computer. It can be mounted in a rack along with other servers. Most businesses didn't stop buying just one of these systems, and typical data centers could house dozens or hundreds of them. So having a compact but spacious rack-mounted design was crucial.
Dell PowerEdge R710 Versions: Each Edition
There are several versions of the Dell PowerEdge R710. Each one offers a different configuration to suit your needs.
Single CPU Version
You could purchase the Dell PowerEdge R710 with only one CPU, and still retain the ability to upgrade later. As you might have guessed, this option comes with a lower price tag and is better for those looking to do less resource-intensive work.
Dual CPU Version
If you need additional processing power, you can buy the Dell PowerEdge R710 with two CPUs. Keep in mind that the second CPU will require more power. Luckily, you can also add a second power supply if you need it. Besides that, the only real drawback to having a second processor is an increase in price.
2.5″ HDD Version
Dell offered the R710 in a configuration specifically designed to use 2.5″ hard drives. The benefit to using smaller hard drives is that they are offered at higher speeds of 10,000 RPM. However, this comes at the cost of having lower capacities. Additionally, these smaller and faster drives were also more expensive.
You can fit eight hard drives in this model of the R710.
3.5″ HDD Version
Dell also offered the R710 in a 3.5″ hard drive configuration. The benefit to using larger hard drives was that they could be higher capacity and cost less money. However, this came with the disadvantage of being slower than their 2.5″ counterparts. You could also only fit six drives in this model.
Dell PowerEdge R710: Processing Power
The Dell PowerEdge series delivers maximum productivity and the best performance in a compact rack-mounted form factor. If you are considering a Dell PowerEdge 710, you are probably outfitting a data center or a large business. Additionally, these types of businesses require high performance from the start but also the option to add hardware down the line.
Unlike your average desktop computer, the Dell PowerEdge R710 uses not one but two processors. You can order this system with one CPU, but for not much more, you can add a second CPU to double your processing capacity effectively. 
The Dell PowerEdge R710 is configured with the Intel Xeon 2.26GHz E5520 CPU by default. This is a quad-core processor with immense computational capabilities. Furthermore, the 5520 socket configuration allows you to upgrade to the Xeon 5500 or Xeon 5600 series processors to add even more power.
Dell PowerEdge R710: Memory Configuration
If you are used to the standard desktop computer or gaming laptop, the 16GB or 32GB of RAM might seem a lot. Although this amount of RAM is more than most home users typically require, servers need to have a lot more memory. When processing vast amounts of data or serving massive websites, it's crucial to have a ton of RAM at your disposal.
The Dell PowerEdge R710 can address up to 144GB of RAM for each processor. That means if you have the dual-processor configuration, you can install up to 288GB of RAM. Furthermore, the Dell PowerEdge R710 uses a special type of DDR3 RAM known as ECC RAM. ECC, short for "error correction code" is a type of RAM found only in workstations and servers. Overall, it is significantly more reliable than regular desktop RAM.
Dell PowerEdge R710: Storage Configuration
One of the most important parts of any server is the storage configuration. While a regular desktop computer is designed for one or two hard drives, the Dell PowerEdge R710 can accommodate up to eight 2.5" hard drives and six 3.5" hard drives. Additionally, you can run up to 18TB of drives with the maximum configuration.
Furthermore, what makes the PowerEdge really special is the high-RPM server-grade disks that it comes with. Unlike standard 7,200 RPM desktop drives, the R710 uses ultra-high-speed 10,000 RPM hot-swappable drives. If you are running business-critical applications, it is important to be able to upgrade and replace hard drives without needing to turn off the system. That's why the Dell PowerEdge R710 is designed to use fully hot-swappable disks.
Dell PowerEdge R710: Energy Efficiency and Power Requirements
Power is also more advanced than on a standard desktop computer. Whereas regular home computers are designed with one power supply, the PowerEdge R710 comes with two. Additionally, the two power supplies provided in this server are completely hot-swappable, meaning that you don't have to power down or reboot the system to replace them.
The Dell PowerEdge R710 is very energy-efficient for a server. Although it has two 570-watt power supplies, it will use much less power than under regular load. You can also upgrade this system to run two 870-watt power supplies if you need additional power. Furthermore, if you are running the maximum amount of hard drives and ram, you will definitely need the extra power.
Dell PowerEdge R710: Software and Management
You will be pleased to find out that you can run a wide variety of operating systems on the PowerEdge R710. With built-in management software, you can easily load up an operating system of your choice and fully automate the process. Some of the most popular operating systems to run on the R710 include Windows Server 2012 and Windows Server 2008. You can also run Linux alternatives like Red Had Enterprise or Open Suse.
Dell PowerEdge R710:  What was the Public Response?
When the Dell PowerEdge was released, its closest competitor was HP. Dell's biggest competitor HP has been producing servers for just as long and provided the HP ProLiant server to compete with the PowerEdge. IBM is also a big name in the server industry, but Dell is still superior, thanks to a larger market share. There are more Dell PowerEdge servers still in use today all around the world.
Up Next…
Looking for some more reads on computers and hardware? Check these out!
Last update on 2023-01-24 / Affiliate links / Images from Amazon Product Advertising API