The Dell PowerEdge series has had more of an impact on the Internet than we could ever imagine. With servers in use all around the world, Dell has taken the industry by storm. As of 2021, the PowerEdge series accounts for over 15% of all servers sold worldwide. With a reputation as solid as Dell's, the price for a brand new PowerEdge server can be expensive.
If you are trying to avoid the high price tags found on the latest PowerEdge servers, you might be tempted by an older model. Although you may be faced with some limitations if you go with an older model, you can save a lot of money. One such older model that we were impressed with is the Dell PowerEdge 2950.
Quick Facts
Original price

$374 – $1494
In today's article, we are going to explore the Dell PowerEdge 2950, with specs, features, and benefits. Additionally, we'll explore some of the more detailed aspects such as the processor, memory, and storage configurations. By the time you are done reading this article, you should have a solid grasp of the fundamentals of the Dell PowerEdge 2950.
Dell PowerEdge 2950: Key Points and Must Know Facts
The Dell PowerEdge 2950 is part of the 9th generation
The PowerEdge 2950 is a 2U rackmount form factor
This server can run with either one or two processors
You can use this server to run Windows or Linux
Fully loaded, the Dell PowerEdge 2950 weighs 50 pounds
Dell PowerEdge 2950 Specs
Specs
Standard Configuration
Processor
Intel Xeon 5160 or
Intel Xeon E5320
Max CPU Configuration
2
Processor Frequency
Up to 3.00GHz
Processor Cores
Up to 4
Processor TDP (each)
80w
Maximum Memory (per CPU)
64GB
Memory Type
DDR2 SDRAM
Memory Slots
8x DIMM
Memory Clock Speed
667MHz
Dell PowerEdge 2950: Where to Buy
Due to the advanced age of this server, it can be difficult to find one for sale online. Since Dell released the PowerEdge 2950 over fifteen years ago, finding them in decent condition is nearly impossible. Additionally, any models that you do find are likely to be in heavily used condition.
If you have a slightly higher budget, you can find newer servers like the PowerEdge R710 or R720 for a similar price. A newer server is not only going to be easier to find but will serve you better when it comes to running your business applications. If you are set on finding an original Dell PowerEdge 2950, it is possible, but you must be careful to find a reliable seller who offers a solid warranty.
Please note: As of July 18, 2023, the PowerEdge Dell R720 Server | 2X E5-2630 = 12 Cores | 32GB RAM | 8X 6TB SAS HDD (Renewed) is out of stock on Amazon. Check back with them in the future for availability.
The History of Dell PowerEdge 2950: What to know
Dell is a hugely popular name in the world of computers. Since its founding in 1984, Dell has spent decades building up a reputation as a trusted name in computer hardware. Although Dell is one of the largest server manufacturers today, this wasn't always the case. When Dell first began producing the PowerEdge series in 1996, they were a small player in the server industry.
Ten years after the first PowerEdge, Dell released the 9th generation of its famous servers. One of the shining gems of the new lineup was the PowerEdge 2950. The PowerEdge 2950 came in several different configurations, but overall, it was intended to be an upgrade to the PowerEdge 1950 which was a 1U form factor server.
One of the most important differentiating points of a server is the form factor. Measured in 1U, 2U, and 4U, the form factor is a measure of the server's physical size. 1U is the smallest form factor, taking up only one "unit" in a server rack. 4U servers are the largest and oftentimes the most expensive. The Dell PowerEdge 2950 sits right in the middle of the lineup at 2U.
With servers, you will typically see most businesses using a "rack" or "server cabinet" to house them. Although you can get by with just one server if you are running simple applications, having multiple servers enables you to scale your business operations very easily. Rackmount servers such as the PowerEdge 2950 are designed to sit in a server cabinet with dozens of other servers to maximize computing power.
Dell PowerEdge 2950 Versions: Each Edition
The Dell PowerEdge 2950 was offered in several different configurations. Depending on your business needs, you may be drawn to one or the other. Thanks to the advanced age of this server, you can't customize a factory model anymore, but you can still find plenty of options on the secondary market.
Single CPU Version
The most basic version of the Dell PowerEdge 2950 was configured with one processor. Although this server has two CPU sockets, buying it with only one is completely acceptable if you are running basic applications. If you need more computing power, you can always add a second processor later.
Dual CPU Version
For those needing additional processing power right away, you could configure this server with both sockets full. Using two processors effectively doubles your server's computational power. For more resource-intensive applications, having two processors is a huge advantage.
2.5″ HDD Version
Dell provided buyers of the PowerEdge 2950 with two options for hard drive storage; you could use 2.5" hard drives or 3.5" hard drives. With the 2.5" hard drive model, you could install up to eight drives. Additionally, with each drive running at 10K RPM, you could spin up a very fast server.
3.5″ HDD Version
The PowerEdge 2950 was also offered in a 3.5" hard drive configuration. Depending on how much storage you needed, you could opt to install up to six 3.5" SATA hard drives or four 3.5" SAS hard drives. The benefit to the 3.5" hard drive model is that larger hard drives were also offered in larger capacities, meaning you could install up to 4.5TB of storage space.
Dell PowerEdge 2950: Processing Power
One of the most evident features of a server is that you can use two processors. Whereas your standard desktop comes with a small motherboard and one CPU socket, servers are designed with much larger motherboards, capable of holding two server-grade processors. Even your most powerful gaming PC can't hold two processors, which speaks to how Dell has designed the PowerEdge to stand out from your typical PC.
Additionally, server processors typically have lower power requirements, making them more energy efficient. Although this doesn't make a huge difference with one or two servers, if you are deploying hundreds of servers in a data center, the power savings add up quickly.
There are two potential choices of CPU for the Dell PowerEdge 2950: the Intel Xeon 5160 or the Intel Xeon E5320. The cheaper option is the entry-level Intel Xeon 5160, which is only offered in a dual-core configuration. For those needing the most processing power, you can get the Intel Xeon E5320. This processor is offered in a quad-core configuration, making it ideal for more intensive workloads.
Dell PowerEdge 2950: Memory Configuration
In modern computers, we are used to seeing large amounts of RAM, from 16GB all the way up to 128GB. In 2006, when the PowerEdge 2950 was launched, this amount of RAM was extraordinary as home computers of the time rarely shipped with more than 1GB of memory. With this being said, we can understand that the PowerEdge 2950 was far more powerful than a home PC in terms of memory.
Additionally, with a maximum configuration of up to 64GB of RAM, you could set the PowerEdge 2950 to be highly future-proof. Despite having such a high maximum, the PowerEdge 2950 only shipped with a default configuration of 4GB. With memory prices at the time being much higher than they are now, upgrading to 64GB would have been an expensive proposition.
Luckily, the cost of RAM has gone down considerably. The downside is that it has become more difficult to find compatible RAM for this system since it is rather vintage.
Dell PowerEdge 2950: Storage Configuration
One area where the PowerEdge 2950 really shines is the storage configuration. Whether you select the 2.5" hard drive model or the 3.5" hard drive model, you will be able to enjoy a powerful storage system. Additionally, the ease of upgrading hard drives makes it easy to run data-intensive applications and programs.
What makes the PowerEdge 2950 really stand out, is the hot-swappable drive bays. Although the latest servers have been equipped with hot-swappable bays for a long time, the PowerEdge 2950 was one of the pioneers to bring this technology to the mainstream. The main advantage of a hot-swappable drive bay is that you can remove, upgrade, and replace any of your drives without needing to reboot the system. Simply pull the old one out, and slot the new one into place.
Dell PowerEdge 2950: Software and Management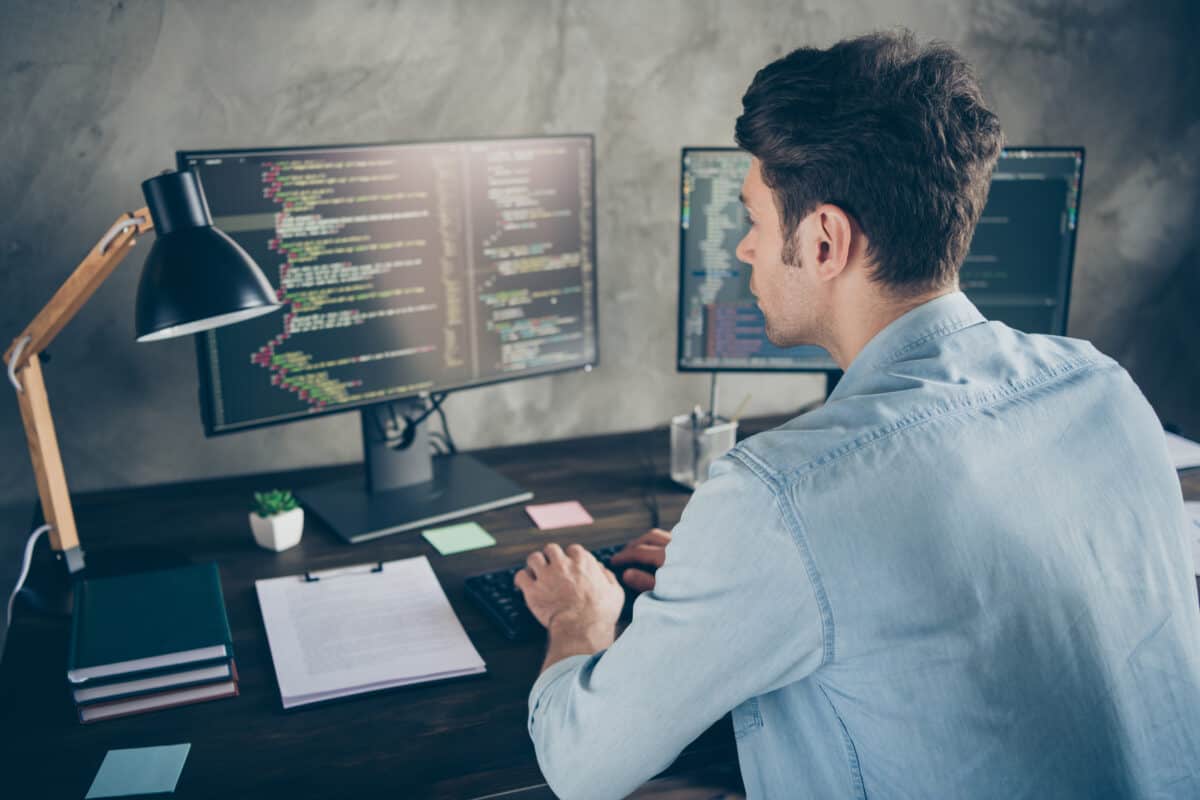 One of the most important parts of a server is not the hardware, but the software that runs everything. With the Dell PowerEdge 2950, you get a wide range of compatibility for operating systems. Depending on your needs, you can install Windows Server 2008 or Server 2012. Additionally, you get support for many different versions of Linux.
With a server of this age, you will be better served by selecting a Linux distribution designed to run on older servers. Red Hat Linux and Open Suse are great options for a currently-supported operating system. Once you load your OS, you can access the server remotely via SSH.
Dell PowerEdge 2950: What was the Public Response?
The response from competing companies has always been strong. Manufacturers like HP and IBM are Dell's main competitors, although the reported quality has never been able to surpass Dell. Furthermore, HP servers are simply not as good as Dell servers when it comes to metrics like downtime and technical support.
Dell has also been praised many times for the reliability of its servers, with press releases and user studies touting strong uptimes and extended support. Overall, if you are in the market for a server, the Dell PowerEdge 2950 is a shining example of a quality piece of hardware from a reliable company.
Up Next…
Looking for some more reads on computers and hardware? Check these out!
The image featured at the top of this post is ©Izwanriza/Shutterstock.com.