Final Cut Pro has long been an industry darling for video editors. With a solid foothold in the consumer, prosumer, and professional sectors, it's hard to imagine a video production world without it. However, DaVinci Resolve aims to challenge the big players in post-production, leaving buyers wondering what's better in DaVinci Resolve vs. Final Cut Pro.
DaVinci Resolve vs. Final Cut Pro: Side-By-Side Comparison
| Specs | DaVinci Resolve | Final Cut Pro |
| --- | --- | --- |
| Developer | Blackmagic Design | Apple |
| Platform | Windows, macOS, iPadOS, Linux | macOS, iPadOS |
| Timeline Format | Multi-Track Freeform | Single-Track Magnetic |
| Native Program Integration | Fusion, Fairlight | Logic Pro X |
| Current Version | 18.6.2 | 10.7 |
| Price | $0 for Standard Version, $295 for Studio Version | $299.99, $49.99/year for iPadOS |
Powerful Color Grading Tool
Blackmagic Design DaVinci Resolve Studio
Professional video editing program
Perfect for colorists
Features 8K editing
Compatible with Mac, Windows, and Linux
NLE editing tools
Compatible with Resolve Studio 16
We earn a commission if you make a purchase, at no additional cost to you.
DaVinci Resolve vs. Final Cut Pro: What's the Difference?
In the following paragraphs, you'll see DaVinci Resolve and Final Cut Pro are different animals operating in the same sphere. The two programs offer unique approaches to the video post-production process regarding everything from the timeline format to how they handle plugins. Let's examine the differences in depth.
Timeline Format
Final Cut Pro and DaVinci Resolve show the timeline differently. DaVinci Resolve uses a multi-track freeform timeline with a massive amount of timeline customization. You can truly make the timeline work precisely how you want it to. Conversely, Final Cut Pro uses a single-track magnetic timeline. This format simplifies the post-production process, making it more accessible for new users, but it can also limit the creativity and personalization of the application.
Whether you prefer DaVinci Resolve or Final Cut in this regard will come down to pure preference. Personally, I learned everything I know about video post-production in a multi-track freeform format. So, Final Cut feels a bit strange to me since I can't see things how I'm used to.
However, brand-new users might have an easier time picking up Final Cut since there are fewer moving parts. The simplification of the video editing process is an excellent way to make it more accessible for people who are still learning.
Audio Editing
DaVinci Resolve is a clear winner when it comes to native audio editing. It comes prepackaged with an integration with Fairlight, a full-fledged audio editor. You can access Fairlight's tools by navigating to the tab in the workspace.
Now, Final Cut isn't totally bare regarding audio editing. Still, its native integration requires you to purchase an entirely separate audio editor — Logic Pro — and use that separately from Final Cut. Then, you can load the work you did in Logic into Final Cut.
The extra layer of obfuscation can be confusing. Additionally, you'll need to spend double the money since you'll need to buy a second program to edit your audio. You'll also have to learn an entirely separate program, though DaVinci Resolve users must also learn to use the Fairlight tab effectively.
Video Compositing
Compositing is also a hot-button issue within video post-production circles. More professional spaces expect all of their post engineers to know some level of compositing, even if they still leave the heavy lifting to a dedicated team.
Final Cut Pro doesn't have an integrated video compositor. While you can use some of the available plugins and effects for some light compositing work, you'll need to offload any intensive compositing tasks to a more robust program like Adobe After Effects.
Conversely, DaVinci Resolve uses a native integration with Blackmagic Design's Fusion compositing software to allow users to composite videos and create unique effects without ever leaving DaVinci Resolve's workspace.
You can also use Fusion as a standalone program. However, you won't sacrifice a huge amount of power if you only use the Fusion window in DaVinci Resolve. It's a perfectly accessible option for users who aren't dedicated professional video compositors.
Color Grading
Colorists typically do color grading work. However, again, the professional scene is seeing a lot more collaboration between sectors. People are offering more guidance and helping out with things that wouldn't usually be within their scope of work.
The term "color grading" refers to changing the color palettes of video clips either to make them more uniform or to make specific clips stand out. It can help make a larger video feel cohesive by making the clips' colors appear similar, thus making them appear as if the recording took place in the same place.
Color grading can also help make some clips stand out by changing the color palette and making them appear as if they were shot in different places and times, even if they were taken the same day. It's a crucial method of altering the mood of your video to fit the theme. Without color grading, videos wouldn't have cohesive appearances, and directors wouldn't be able to influence how the clips make you feel as effectively.
DaVinci Resolve is a much more powerful tool than Final Cut regarding color grading. While Final Cut does have some color correction tools, color wheels, look-up-tables (LUTs), and preset effects, DaVinci Resolve has advanced color grading tools that far outclass Final Cut.
Motion Graphics
If you want to create stunning motion graphics, you should definitely choose DaVinci Resolve. Final Cut does not have a dedicated motion graphics engine. You can use its integration with Apple Motion or Adobe After Effects if you're willing to pay for the extra software. However, Final Cut alone has absolutely no motion graphics capabilities.
DaVinci Resolve is fully integrated with Blackmagic Design's Fusion motion graphics engine. It natively supports Fusion, and the program has a dedicated window within the DaVinci Resolve workspace. Fusion is a potent motion graphics engine, rivaling industry darling Adobe After Effects easily.
Now, the one downside to Fusion is that it can be incredibly difficult to use if you don't have someone to teach the ropes. Its interface isn't as intuitive and user-friendly as other graphical user interfaces for video compositing. It's designed by programmers for programmers, and the regular person might find it unwieldy at first.
However, once you understand how the interface works, it becomes very intuitive and easy to learn. Of course, people on YouTube can also teach you anything you don't understand for free. Its interface is logic-based. So, once you're "in the know" how its logic works, you just have to extrapolate that logic to new tasks.
Plugins
Plugins are king for creatives. Every company is adamant about stuffing as many plugins into the workspaces as they can; after all, plugins provide unique and essential capabilities to programs the developers may have overlooked.
The best part about DaVinci Resolve plugins is that you don't need a license to produce plugins and presets for the program. In fact, due to the low start-up cost of producing add-ons for DaVinci Resolve, many companies and producers provide a selection of free-to-use accessory software.
Developing for Apple products is hard. We aren't going to lie to you about that. You need to purchase a unique license to begin legally developing your program, and plugins for existing programs aren't treated differently. Thus, there aren't many free Final Cut plugins. You might find some with free trials or some low-power free plugins. However, the good stuff is going to cost you. This additional cost ultimately just adds to an already expensive venture, leading us to the final differences.
Price
Often the deciding factor for most people, it's hard to beat DaVinci Resolve's price of "free." Blackmagic Design allows users to download and use DaVinci Resolve with a few locked features entirely for free. If you like the free version and want the additional features, you can pay $295 for the Studio upgrade, which gives you a commercial license and access to advanced applications. The Studio upgrade also guarantees you access to updates and
Final Cut Pro costs $299.99 as a start-up cost. You'll also need to purchase a compatible Mac or iPad device, which is another $1200 minimum. So, consider that startup fee if you haven't already.
Platform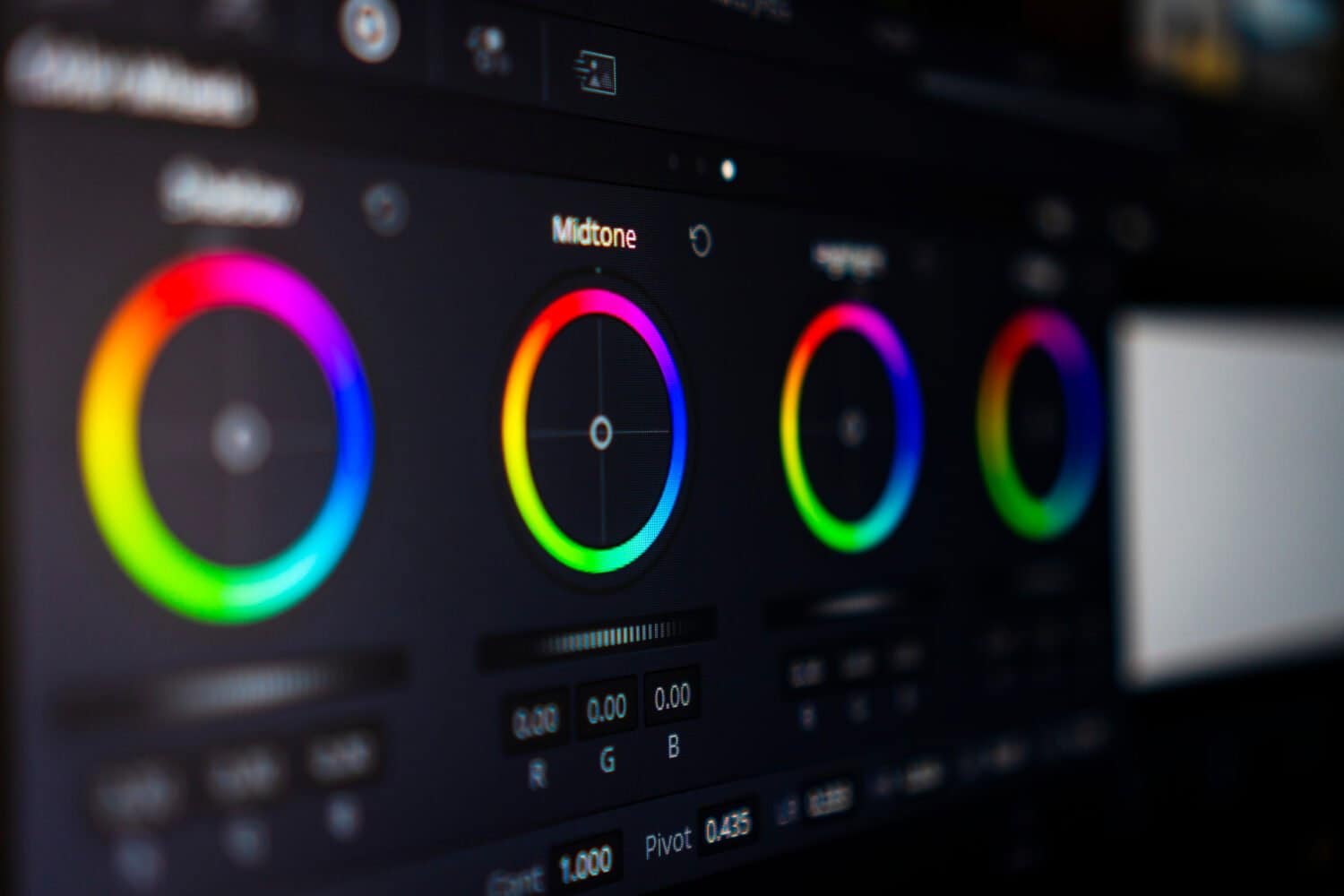 As we mentioned, Final Cut is only available on macOS and iOS. DaVinci Resolve is available for macOS, iPadOS, Windows, and Linux. So, if you already have a powerful machine that runs either Windows or Linux, you can download and install DaVinci Resolve and enjoy native support. Most Linux users recommend the Rocky 8.6 distro for running DaVinci Resolve.
It's also worth noting that a Final Cut license is not universal. You'll need a separate subscription if you plan to use the program on both macOS and iOS. The mobile app also works on a software-as-a-service (SaaS) model. It will cost you $50 per year that you use it; you will never own the software for iOS.
DaVinci Resolve also supports iPadOS as of 2022 and is free to download from the Apple App Store. Additionally, you can purchase a $95 license to upgrade your free version to DaVinci Resolve Studio for iPadOS. The program also includes native integration for desktop project files and real-time use of the Blackmagic Cloud service.
Best for Mac Users
We earn a commission if you make a purchase, at no additional cost to you.
DaVinci Resolve vs. Final Cut Pro: 7 Must-Know Facts
A reduced-power version of DaVinci Resolve is available free-to-use from Blackmagic Design's website.
Macromedia initially developed Final Cut Pro before Apple purchased it.
The American Cinema Editors Guild published a survey that showed 21% of their members using Final Cut Pro as their primary tool.
DaVinci Resolve has around 2 million users, roughly comparable to Final Cut Pro.
Blackmagic Design develops various hardware for DaVinci Resolve, including audio and video panels.
Final Cut Pro is a simplified video editor, which is good for new users, but limiting for professionals.
DaVinci Resolve has a built-in motion graphics engine and audio production workspace.
DaVinci Resolve vs. Final Cut Pro: Which One Is Better?
On almost all axes, DaVinci Resolve is a more robust video production suite than Final Cut Pro. Its one major downside is that it is a bit more challenging to learn than Final Cut, which is aimed more at new users than professionals.
However, if you're looking for a program that does it all for a competitive price, DaVinci Resolve is hard to beat. It has a native video editor, compositor, and audio engine, all for a meager free price. Having used DaVinci Resolve for years, I can say that very few things are walled behind the Studio license. You'll only need that if you plan to go professional with your editing; consumer users looking to edit home videos for social media don't need to buy the additional features.
Professional video editing program
Perfect for colorists
Features 8K editing
Compatible with Mac, Windows, and Linux
NLE editing tools
Compatible with Resolve Studio 16

Buy on Amazon

We earn a commission if you make a purchase, at no additional cost to you.

11/30/2023 08:26 pm GMT

Learn how to use Final Cut Pro X from an Apple Certified Trainer
Explore importing, editing, finishing, and exporting the final cut
Enhance your projects with color correction, effects, transitions, audio, titles, and more
Discover how to edit in the magnetic timeline so you can easily make changes

Buy Now

We earn a commission if you make a purchase, at no additional cost to you.

11/30/2023 04:10 pm GMT