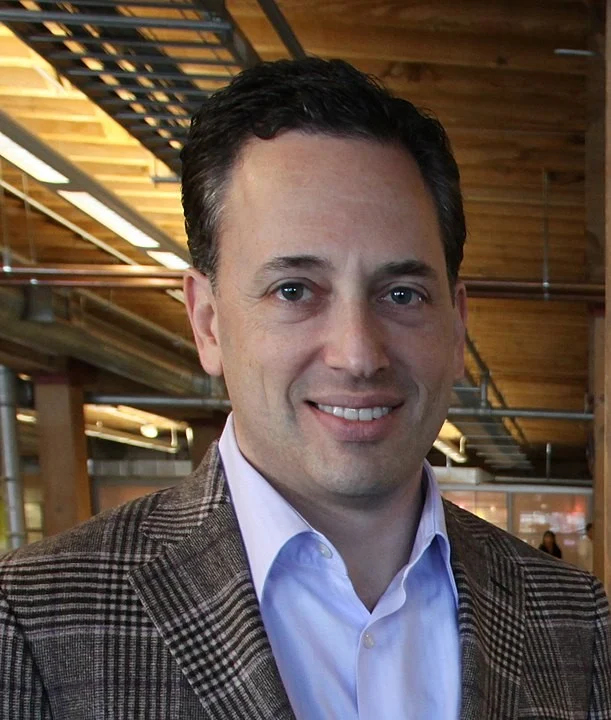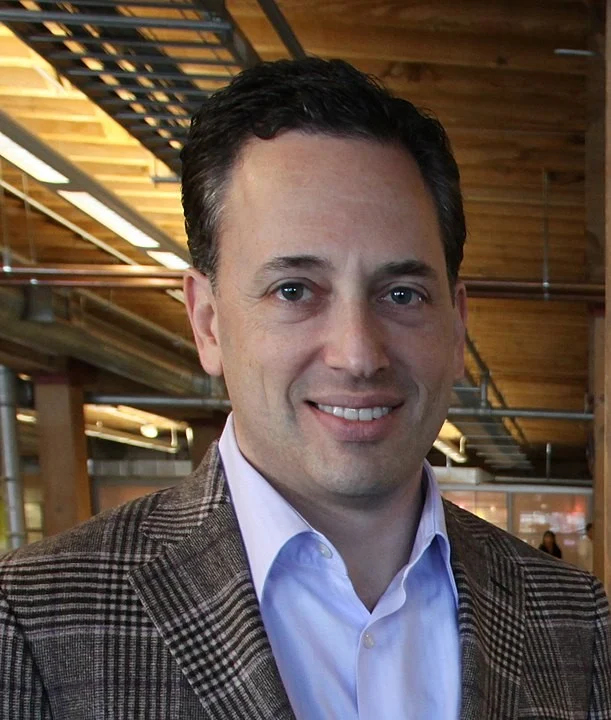 Who is David O. Sacks?
David O. Sacks is a businessman and venture capitalist who has been involved in some of the more successful American businesses in the past decade. He first rose to prominence when he joined PayPal in 1999. During this time, he formed a relationship with the company's co-founder, Peter Thiel, and became a member of the PayPal Mafia. Sacks would work with many men who would eventually become billionaires.
Sacks would leave the company after it was purchased by eBay in 2002 and go on to a very successful business career on his own. He would form multiple companies, including Geni.com and Yammer, both of which were purchased by larger organizations. 
Quick Facts
Full Name

David O. Sacks

Birth

May 25, 1972

Net Worth

$150 million+

Awards

40 Under 40 (San Fransisco Business Times)
Bay Area's Most Admired (San Fransisco Business Times)
Game Changer Award (Workforce Management)

Children

3 (two daughters, one son)

Nationality

South African

Place of Birth

South Africa

Fields of Expertise

Business
Entrepreneurship
Investing

Institutions

Memphis University School, Stanford, University of Chicago School of Law

Contributions

PayPal Mafia, Founder of Geni.com, Yammer & Craft Ventures
Sacks is also a successful author, having written about education and politics with Peter Thiel.
Early Life
Sacks was born in Cape Town, South Africa. His parents emigrated to the United States when Sacks was five, and they moved to Tennessee. Sacks' father was a doctor, working as an Endocrinologist.
Sacks would later say that he was inspired to go into business by his Grandfather, who owned a candy factory fifty years before Sacks was born. He would go into business, in part, as a result of his family history.
Sacks would receive a world-class education. He stayed local at the start of his education, attending the Memphis University School. However, he transferred to Stanford and earned a B.S. in economics from the college during the 1990s. He would then get a law degree from the University of Chicago in 1998. However, Sacks never practiced law. 
Career
PayPal
Sacks' business career began in 1999. He had been working for McKinsey and Company as a management consultant but left the group to join PayPal with Peter Thiel. Sacks' would eventually rise to Chief Operating Officer of the company, overseeing 700 employees. During his time, PayPal saw a massive expansion. Sacks was also present at the company during its Initial Public Offering, and IPO – and subsequent sale – made Sacks very rich. 
Room 9 Entertainment
Sacks would found Room 9 Entertainment, an independent film company. The company's greatest commercial success would be the financing of Thank You for Smoking, based on a book of the same name. 
Geni.com
Sacks would continue his business entrepreneurship, forming Geni.com in 2006. The website was built as part of an effort to allow people to work with others and create an online family tree, complete with a variety of geneology resources.
Geni would be acquired by MyHeritage in 2012 after MyHeritage raised $25 million for this purchase and others. 
Yammer
Yammer would be one of Sacks' biggest commercial successes. The website was billed as a secure social network that allowed for internal communication in a company. This would be Sacks' first venture into the Software-as-a-Service (SaaS) field, and it would be wildly successful, with eight million people joining the firm in a few years. 
Sacks' success as a businessman preceded him, and he received investments from many high-level investment firms.
Microsoft would buy Yammer in 2012 for $1.2 billion, earning Sacks a healthy profit and another business success.
Craft Ventures
Sacks co-founded Craft Ventures, an angel investment firm, in 2017. He initially raised a massive $350 million for the business, then expanded that to $1.1 billion in 2021. He has invested in dozens of successful firms during this time.
What is David O. Sacks Best Known For?
PayPal
Sacks is one of the most well-known members of the PayPal Mafia. This is the group of men who first founded PayPal and are typically associated with Peter Thiel. Many of these men – including Sacks – would become extremely wealthy as a result of their involvement with the company. 
Entertainment
Sacks' involvement with entertainment was a bit of a surprise, considering his financial background. However, he would found Room 9 Entertainment and ultimately prove successful in this regard, producing the movie Thank You for Smoking, based on the book of the same name. The movie would become a commercial and critical success. 
Investments & Craft Ventures
As part of his time with both Craft Ventures and other angel investments, Sacks has invested heavily in a wide array of investments and companies. This has included Airbnb, Scribd, Facebook, Eventbrite, Opendoor, and many, many more. These investments have all turned a healthy profit for Sacks, who has earned a reputation as an astute investor. 
Sacks has also been an investor in Bitcoin and its related technology platforms. One such example is Solana, a blockchain platform. Sacks has invested heavily in Solana but caused some controversy when he joked about "dumping" his Solana stake on the retail market for a heavy profit. 
Conservative Politics
Sacks is a holder of conservative politics who frequently discusses the evils of liberal, progressive government. He frequently attacks the progressive politics of Democrats and the city of San Fransisco on Twitter, recently referring to Democratic politicians of the Bay Area as "progressive rats" and attacking Senator Elizabeth Warren for using a charter plane. He has also attacked Democratic politicians for attacking billionaires, saying that these politicians have done nothing to create wealth, but are merely trying to redistribute the wealth of these billionaires.
Sacks has also recommended numerous books that have highlighted his conservative beliefs. These books, which include biographies about Winston Churchill, provide additional insight into Sacks' politics and worldview.
David. O. Sacks: Marriage, Divorce, Children, Personal Life
Net Worth
Sacks has never commented on his net worth, and there is no documentation to prove what it is. Some estimates have it as greater than $150 million. 
Marriage
David O. Sacks is married. His wife is Jacqueline Tortorice. 
Children
Sacks and his wife, Tortorice, have three children: Two daughters, and one son. 
David. O. Sacks: Awards
As a successful businessman, Sacks has won multiple awards. These include:
40 Under 40, San Fransisco Business Times
Game Changer Award, Workforce Management
Bay Area's Most Admired, San Fransisco Business Times
David. O. Sacks: Books
This book was written in 1995 with Sacks coworker and boss, Peter Thiel. The book shines a light into the perspective that both men had on education and politics in general. It takes on what both men viewed as the "debilitating impact" of political correctness and multiculturalism on college campuses, arguing with force that both of these concepts were making a dramatic negative impact on education and higher education in the United States. It specifically discusses the experience that both men had while learning at campus.
As you might surmise from the book, it is written from a conservative perspective, and in that regard, it highlights the conservative political philosophy of both men. However, Sacks would not ultimately stick to his belief in everything he wrote: In 2016, he apologized for portions of the book. Sacks caused controversy when referring to date rape as "belated regret," and he would come to disavow those remarks. 
David. O. Sacks: Quotes
"Money is being made programmable. That's a fundamental change with implications we can still barely see."
"After PayPal, I never thought I would get interested in payments again. But bitcoin is fulfilling PayPal's original vision to create 'the new world currency."
"If you allowed PayPal to pursue its destiny, there are moves it could make to become the largest financial company in the world."