Key Points
Coinbase is the most popular crypto asset exchange company in the United States.
Coinbase Company was founded in 2012 by a former Airbnb engineer.
Coinbase received its first series of investments worth $5 million.
Coinbase is the most popular crypto asset exchange company in the United States. The company has been in operation since 2012. It allows users to sell, buy, and store various crypto assets like Bitcoin and Ethereum.
Since its creation, its popularity has continued to soar as the platform has positioned itself as a safe harbor for crypto-asset exchange and a secure platform for crypto investors. In this article, we will be taking an in-depth look at everything to know about Coinbase.
Quick Facts
Year Founded

2012

Founders

Brian Armstrong, Fred Ehrsam

Industry

Cryptocurrency

Headquarter

N/A

Key People

Brian Armstrong, Fred Ehrsam

Notable Products

Coinbase Wallet, Coinbase Pro, Coinbase Commerce 

Website

https://www.coinbase.com/
The History of Coinbase: What to Know
The Coinbase Company was founded in 2012 by a former Airbnb engineer, Brian Armstrong, who is still the company's CEO. The company is a cryptocurrency trading and investing platform that facilitates the purchase, sale, and exchange of crypto assets. Currently, more than 100 tradable cryptocurrencies are exchanged on the platform, including Bitcoin, Ethereum, Litecoin, and Dogecoin, among others.
Coinbase currently has a large customer base of over 89 million users and more than $278 billion worth of crypto assets on the platform. At the most basic level, it serves as a wallet that makes it possible for users to store crypto.
Users can also buy and sell crypto on the crypto exchange. The company offers even more advanced services such as crypto investing, custody services for institutions, brokerage services, and so on.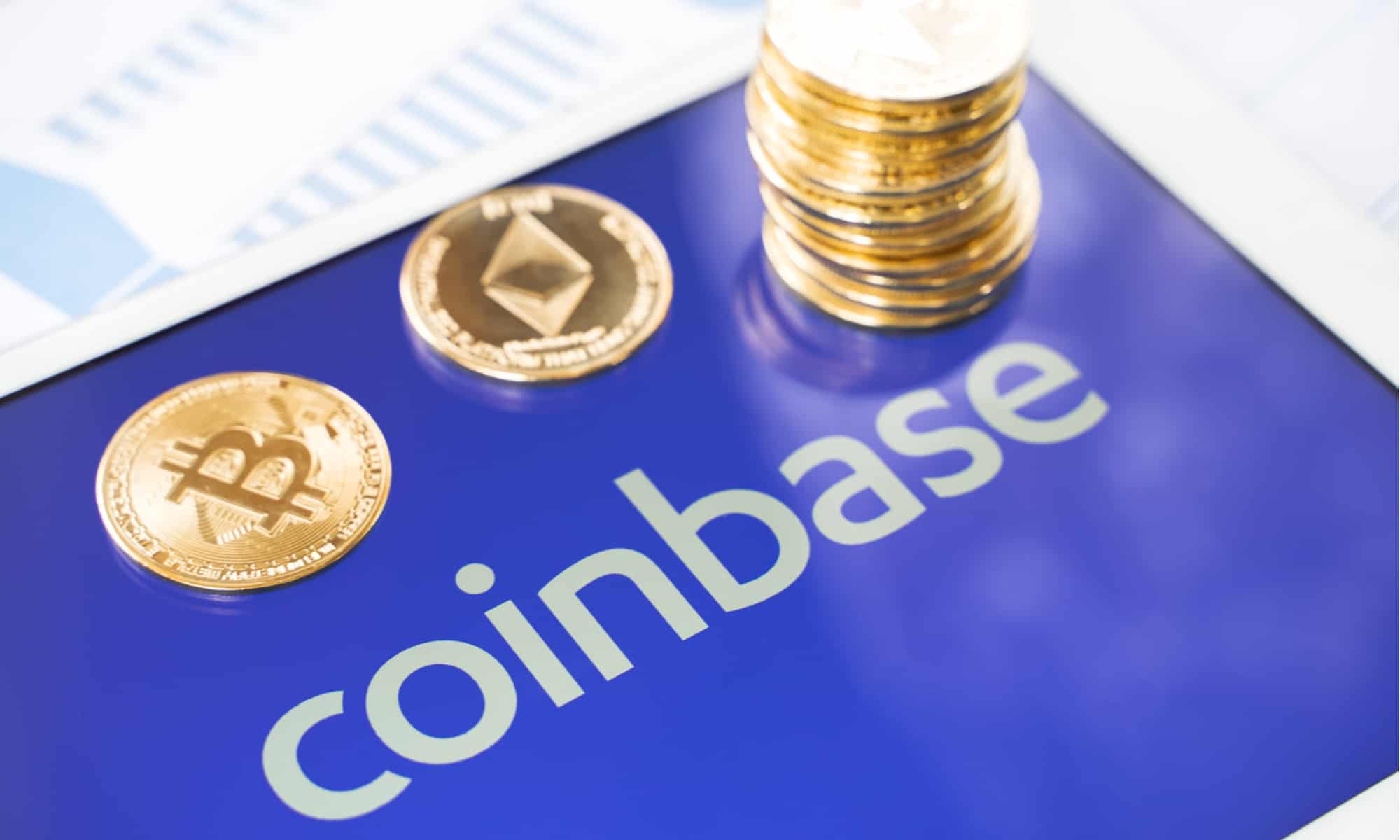 The Founding of Coinbase: How it happened
Brian Armstrong founded Coinbase in June 2012. He enrolled in the Y Combinator startup incubator program that year and received $150,000, with which he kickstarted the company. The same year, Fred Ehrsam, a former Goldman Sachs trader, joined him as the company's co-founder.
Ben Reeves, a British Programmer and co-founder of Blockchain.info, was also meant to join the duo of Ehrsam and Armstrong. However, he pulled out due to differences in the new company's operation.
Coinbase officially began its services on October 8, 2012. The company focused on facilitating the purchase and sale of Bitcoin through bank transfers.
Coinbase Through The Years
2012 – 2019
In May 2013, shortly after launching its services, Coinbase received its first series of investments worth $5 million. Union Square Ventures' Fred Wilson led the investment round. The second round of investment worth $25 million from Andreessen Horowitz, Union Square Ventures (USV), and Ribbit Capital came next.
Coinbase hired Olaf Carlson-Wee, who later became the cryptocurrency fund Polychain Capital CEO in 2013. He was the company's first employee. Coinbase Global, Inc. was incorporated in Delaware in January 2015. The newly incorporated company was to serve as a holding company for Coinbase and its other subsidiaries.
By 2014, the company had up to one million users. Coinbase announced its first acquisitions, Blockr and Kippt, the same year. The company also announced partnerships with several other companies within and outside the crypto space.
In January 2015, the company launched a bitcoin exchange for professional traders known as Coinbase Exchange. This was subsequently rebranded as Global Digital Asset Exchange (GDAX) in May of the following year and later as Coinbase Pro in 2018.
The company began its international expansion in September 2015 when it began to offer its services in Singapore and Canada. In March 2018, the company appointed former LinkedIn executive Emilie Choi as the Vice President of Corporate. She later became president and COO of the company in May of the following year, while Brian Armstrong remained the CEO.
The company's early-stage venture investment fund was officially launched on April 5, 2018. Coinbase Ventures, as it was named, invested mainly in companies operating in the Blockchain and Cryptocurrency industry. The company's first investment was in a startup known as Compound Lab, that specialized in building Ethereum smart contracts.
2019 – 2022
Coinbase Prime, another arm of the company's crypto exchange platform, caters to institutional customers. It was launched in May 2019. By September of the same year, the company partnered with Circle and Bitmain to launch a stable coin known as USDCoin, which was pegged to the US dollar.
In May 2020, during the height of the Covid-19 pandemic, Coinbase became a distributed company. This made it one of the first companies to switch to a fully remote work structure with no formal headquarters. The company continued with a series of internal reorganizations following complaints and backlashes about the unfair treatment of employees.
In October 2020, Coinbase launched a Visa Debit card program. In the first quarter of 2021, the Office of Foreign Assets Control hit the company with a wave of regulatory and compliance complaints.
There were also claims that the company was reporting misleading information about trading volumes. Shortly afterward, the company expanded its operations to India by opening a physical office in Hyderabad.
Despite some of the regulatory setbacks, Coinbase reported a nine-fold increase in its first-quarter revenue in 2021, hitting close to two billion dollars (1.8B) in revenue. Coinbase eventually became a public company on April 14, 2021, after its stock was listed on the Nasdaq exchange. The listing made Coinbase the first publicly listed crypto company.
What are the Most Important Inventions From Coinbase?
Coinbase is most notably recognized as a crypto asset exchange company. However, besides trading crypto assets, the company also acts as an investment vehicle, a decentralized financial system, and a crypto app platform for developers.
Coinbase offers products for individuals, such as Coinbase, Wallet, and USD coins. It also has platforms that serve businesses, such as Coinbase Prime and Commerce, and developer services such as Coinbase Cloud, Coinbase Connect, and WalletLInk. Some of the company's most notable products include
Coinbase Custody
Coinbase launched its Custody platform in November 2017. The product serves institutional investors such as hedge funds, asset managers, and pension funds with interest in crypto assets. The platform also provides storage and financial control solutions for these institutional investors. The platform supports crypto assets like Polkadot, Litecoin, and FTX Token.
Coinbase Wallet
Coinbase Wallet is one of the company's top priorities. It launched in 2017 and is one of the most downloaded Crypto apps on Playstore with millions of users. The mobile app allows users to seamlessly purchase, store, and trade crypto coins and digital collectibles. Coinbase wallet also facilitates crypto-asset lending.
Coinbase Prime
Prime is one of the company's more recent products. It launched in September 2021 to enable institutional investors to trade and store crypto assets on a large scale. Due to its purpose, Coinbase Prime offers more advanced features compared to the regular wallet, including market assessment and pre-trade support features, among others.
Coinbase Commerce
Coinbase Commerce is a platform that makes it possible for businesses to accept crypto payments seamlessly. ECommerce businesses can integrate crypto payments into their checkout process with this platform. The platform works with up to 12 eCommerce platforms, including major ones like Magento and Shopify.
Coinbase Developer Products
The company offers a string of cloud infrastructure systems, API, and other developed products that help developers build crypto businesses, integrate crypto assets, and connect Coinbase customers on various platforms. Examples of such products include Coinbase Commerce API, Coinbase Pro's trading API, etc.
How Does Coinbase Make Money?
Its revenue comes from three major revenue streams. The first stream is the company's earnings from charges on transactions performed by retail and institutional investors on its platforms. Users pay between 0.5% to 3.99% on transactions depending on the type of payment and other factors. 2021 Q2 data shows that the company earns more from retail transactions than institutional transactions.
The second stream of income is through Subscription and services. The company earns substantial revenue from subscriptions to services such as blockchain rewards, custodial fees, interest income, etc. Coinbase's third revenue source is through the sales of crypto assets that belong to the company. The company sells some of its assets to customers to generate income.
Although the company's main source of income remains retail transaction fees, there are signs that other revenue streams are likely to grow in the coming years.
Coinbase Acquisitions
In the early years of its growth, the company only acquired three startups starting with the acquisition of Blockr and Kippt in 2014. The figure spiked sharply in 2018 when the company acquired 19 startups bringing the total number of acquisitions to 21.
Most of the company's acquisitions were aimed at aiding in the achievement of its growth strategy. Some of the company's most notable acquisitions include:
Zabo
Zabo is an account aggregation startup, and acquiring the company in 2021 enabled Coinbase users to see their transaction history and account balance in third-party crypto exchanges and wallets in the same place.
Skew
This UK-based startup is another of Coinbase's 2021 acquisitions and provides real-time tracking and visualization for various cryptocurrency markets. This is a valuable feature for professional traders and institutional investors. The terms of this acquisition are undisclosed.
Tagomi
Coinbase acquired Tagomi, a brokerage platform that gives users access to up to 14 exchanges from a single account, in 2020. The acquisition was a part of the company's effort to offer wall street-level trading experience to institutional traders using its platform. Coinbase paid $41.79 million to acquire Tagomi.
Neutrino
In 2019, Coinbase acquired Neutrino to simplify the process of tracking cryptocurrency transactions. This acquisition helped strengthen the company's security infrastructure against theft and ransomware attacks. Coinbase did not disclose the exact terms of this acquisition.
Coinbase Notable Controversies
So far, Coinbase has managed to stay free from major regulatory infractions, and the platform has not suffered any hack or data breach to date. There have been a few minor controversies over the years.
IRS High Transaction User Reports
In November 2017, the United States Internal Revenue Service ordered Coinbase to report users with at least $20,000 in transactions per year. In compliance with this, Coinbase announced on February 23, 2018, that it would be providing user data such as taxpayer ID, birthdate, address, and transaction history of 13,000 affected customers to the IRS within 21 days.
Ethereum Classic Rumored Hack
In January 2019, Coinbase halted transactions on the Ethereum Classic Network based on a suspected hack. Although the hack did not occur, Coinbase Acquired Neutrino shortly afterward to strengthen its security and intelligence infrastructure.
Lend Controversy
In September 2021, the Securities and Exchange Commission halted the company's proposed plan to launch Lend, a cryptocurrency lending product. This was despite the existence of similar lending products in the market.
Political controversies
In June 2020, Coinbase was criticized for refusing to take a political stand on the Black Lives Matter movement. CEO Brian Armstrong defended the company's position, citing its apolitical culture. The company has also been accused of unfair treatment based on race and gender.
In May 2021, Coinbase announced that it was eliminating all salary negotiations during recruiting. Consequently, all employees in the same position and location would be eligible for the same remuneration.
Read about other crypto companies, such as Bitcoin, here.
Next Up…
The image featured at the top of this post is ©Ira Lichi/Shutterstock.com.