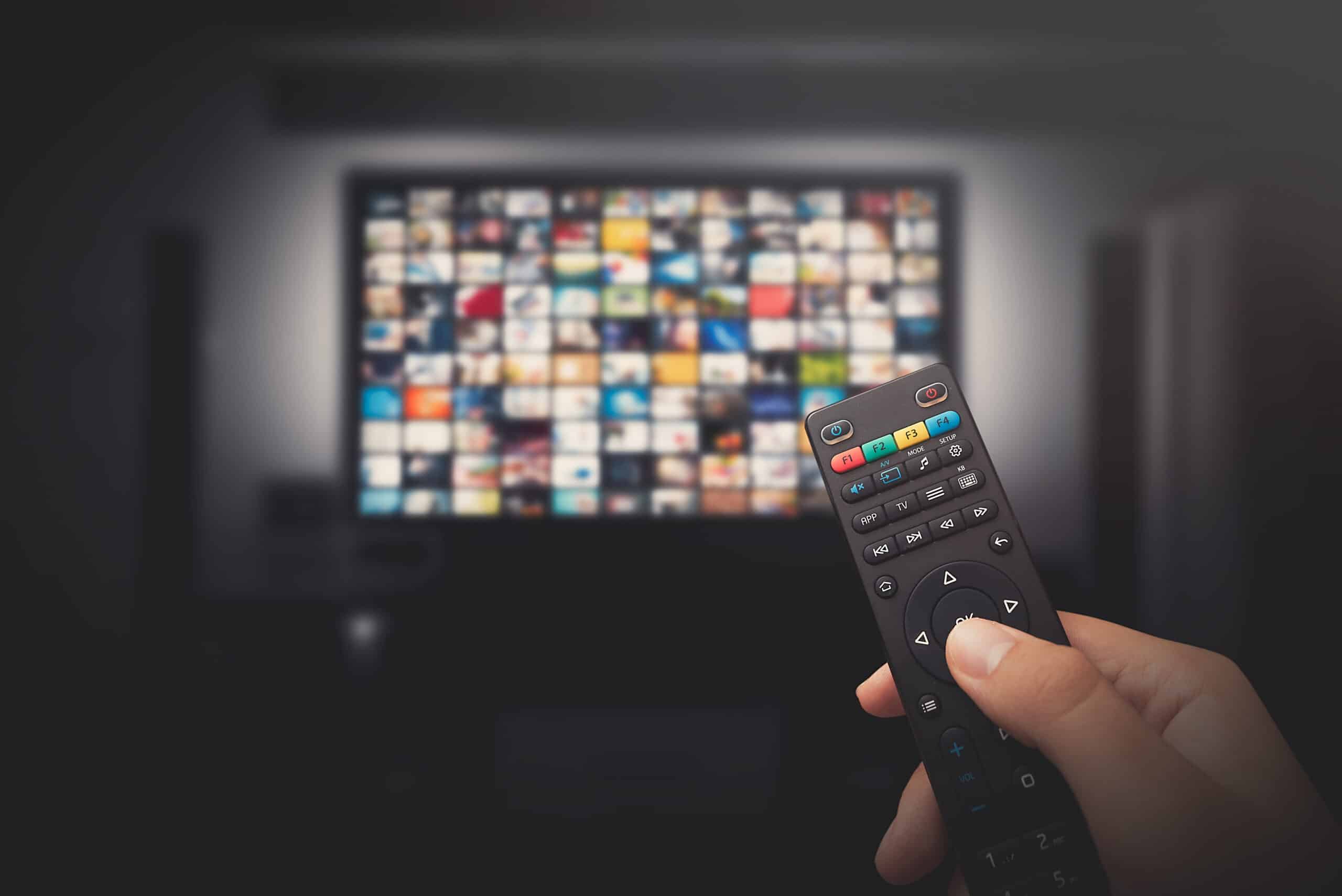 As the streaming wars continue to rage on, it can be difficult to keep track of who has the upper hand. This is especially true of Chromecast and Roku—two rivals who have dominated the digital media player market for nearly a decade now.
Both deliver the ability to stream audio, video, and images to their televisions, as well as play content from your favorite streaming services right on the TV. But, what actually sets them apart, and which device is truly best?
In order to get an answer, we must first review a few things. We'll make a full comparison of the two services to figure out what exactly sets them apart, their respective pros and cons, and which is right for your specific use case.
Let's find out who comes out on top!
Chromecast vs. Roku: Full Comparison
Roku predates Chromecast by a good five years. While Google—Chromecast's developer—did have a digital media player come out in 2012, it just couldn't hold a candle to the four years of dominance Roku had under its belt in this particular market. However, with the release of the Chromecast dongle in 2013, it appeared that Roku actually did have some competition from the folks over at Google. (It just took them a couple of tries to get it right, that's all).
With the release of the first-generation Chromecast, it became clear that there was room for more than just one digital media player on the market—especially two digital media players that were actually pretty different in function.
At the outset, the Chromecast was a lot simpler to install, a lot cheaper, and much more basic in its functionality compared to the Roku. The Chromecast had no user interface for its first seven years, merely existing as a way for users to stream from other devices to the television. Roku, on the other hand, has always prided itself on that iconic purple interface.
It wasn't until 2020 that Chromecast stepped up closer to Roku's level in terms of functionality and aesthetics.
For the first time, the new-and-improved Chromecast added a bigger, rounder design for its device, a designated remote control, and a distinct digital user interface—three things that Roku has had since its initial release in 2008. But, despite Chromecast's efforts to encroach on Roku's territory, the latter still has significantly more devices and options for users to choose from in the digital media player market.
Side-by-Side Comparison: Chromecast vs. Roku
| | Chromecast | Roku |
| --- | --- | --- |
| Developer | Google | Roku, Inc. |
| Initial Release Date | July 24th, 2013 | May 20th, 2008 |
| Cheapest Offering | Google Chromecast (3rd Generation): $19.99 | Roku Express ($19.99) |
| Latest Offering | Chromecast with Google TV (2020) | Roku Ultra (2022) |
| 4K Streaming? | Yes (since 2016) | Yes (since 2015) |
| Active Users | Approx. 55 million | Approx. 65 million |
5 Must-Know Facts About Digital Media Players
The first-generation Roku was developed in 2008 in collaboration with Netflix, who—after years of exclusively mailing DVDs—had just debuted its own streaming service the year before.
Chromecast is not Google's first foray into digital media players. Before the Chromecast's debut, Google experimented with the Nexus Q: an expensive, middling Apple TV-esque device that ultimately failed not long after its 2012 release.
For a reported amount of $100 million, Roku purchased the streaming library of failed service, Quibi. They rebranded the content as Roku Originals.
As to be expected from two competitors in a niche market, Google and Roku were embroiled in a dispute for much of 2021 that kept YouTube TV from appearing on Roku devices. After much negotiation, the two settled the spat and the app returned to Roku before the end of 2021.
Until 2020, Chromecast products had no user interface. This is hard to imagine, as Roku has been known for its interfaces since its debut.
The History of Chromecast
With the announcement of the Google Chromecast on July 24th, 2013, the battle of Chromecast vs. Roku had officially begun.
This first-generation video streaming device was available the same day it was announced, retailing in the U.S. for just $35. While the Chromecast came five years after Roku's initial debut, Google engineer, Majd Bakar, claims to have conceived the idea as far back as 2008. When Bakar joined Google's team in 2011, he immediately pitched the idea to the tech giant. Development began the following year, with the first-generation Chromecast put up for sale in July of 2013.
Chromecast devices are what's known in the tech world as "dongles." In other words, they're powered by HDMI and look quite similar to a flash drive. The Chromecast device is plugged into a television's HDMI port, then a separate power cord is plugged into the other end of the device to give it power. Once powered, the device can be used to play audio or videos from your computer, tablet, phone, or favorite streaming service to your television.
Future generations of the Chromecast made several key upgrades to the initial Chromecast device. For instance, Chromecast Ultra—a second-generation device—brought 4K HDR streaming in November of 2016.
Likewise, Chromecast with Google TV—a third-generation device—debuted a new remote and user interface complete with Dolby Vision and HDR10 support. Since its release close to a decade ago, the Chromecast has evolved from a simple streaming device to a high-tech streaming hub, not unlike the Apple TV or Roku.
You can find the latest Chromecast offering, the Chromecast with Google TV, on Amazon here.
Beautiful Interface
Chromecast with Google TV
Streaming in up to 4K HDR quality
Dedicated Google Assistant button on the included remote
Stream over 700,000 TV shows and films
Compatible with most TVs with an HDMI port
We earn a commission if you make a purchase, at no additional cost to you.
How Roku Came to Be
Five years before Google initiated the Chromecast vs. Roku showdown, the Roku hit shelves across America.
With this release, Roku effectively kicked off the digital media player craze. Prior to Roku, there was no easy way for people to play audio or video from a device to the television. With this little black squircle not much bigger than the palm of your hand, Roku singlehandedly revolutionized the idea of a cheap little device that makes it easy to stream media content.
Naturally, not unlike the Chromecast dongle, Roku didn't stop with just one release. They continually made improvements and vital changes to their digital media player to shift and adapt with the demands of the time, including the addition of higher quality streams and more advanced audio. For instance, the second-generation update brought 1080p streaming in 2011. The fourth-generation update brought 4K streaming in 2015.
Roku has released several other innovative products throughout its impressive run, including a Chromecast-eque streaming stick and a 2-in-1 hybrid digital media player and soundbar.
Roku is also known for its line of middleware smart TVs. Many smart TVs come equipped with Roku streaming technology built right in, eliminating the need to go out and purchase a separate Roku device in order to stream audio and video via the television. What's more, Roku also has a streaming service of their own called The Roku Channel. Debuted in 2017, The Roku Channel is free to use (thanks to ad support) and boasts films and television shows from a wide range of studios. Since acquiring the entire library of the defunct streamer Quibi, Roku has also begun creating original series and films of their own.
You can find the most recent Roku offering, the Roku Ultra, on Amazon here.
Roku Ultra | Streaming Device HD/4K/HDR/Dolby Vision with Dolby Atmos, Bluetooth Streaming, and Roku Voice Remote with Headphone Jack and Personal Shortcuts, includes Premium HDMI® Cable
Outrageously powerful: Enjoy a lightning-fast interface and channels like Sling, Hulu, Netflix, and Prime Video that launch in a snap on the fastest, most powerful Roku player ever
Our best Wi-Fi: Enjoy fast, smooth TV streaming in any room in the house with our best Wi-Fi or choose to wire up over Ethernet
Cinematic streaming: Roku Ultra is the centerpiece of your home theater with spectacular 4K and Dolby Vision picture plus immersive Dolby Atmos sound
Find your lost remote: Simply press the button on your streaming device and your Roku remote will play a sound
No more juggling remotes: Power up your TV, adjust the volume, and control your streaming device with one Roku voice remote
We earn a commission if you make a purchase, at no additional cost to you.
Chromecast vs. Roku: Pros and Cons
| Pros of Chromecast | Cons of Chromecast | Pros of Roku | Cons of Roku |
| --- | --- | --- | --- |
| Allows you to stream video and audio without all the bells and whistles | The same price as the cheapest Roku device but without the bonus features | More affordable than an Apple TV with many of the same features | Takes longer to set up compared to a Chromecast device |
| Comes equipped with Google Assistant | Not integrated into nearly as many smart TVs as Roku | Many smart TVs come with Roku built right in | Not as sleek or as fast as an Apple TV |
| Can be integrated into a smart home setup | Arrived five years after Roku, making it appear less innovative | The first and most successful digital media player | Original content is still nascent |
| Chromecast device comes in several different colors | Doesn't always work on all televisions | Has its own streaming service with lots of great, free content | More expensive than the Chromecast |
Chromecast vs. Roku: Which is Best?
With all this in mind, the question still remains: who comes out on top in the Chromecast vs. Roku showdown?
Clearly, Chromecast is the device of choice for those who just want the simple ability to play audio and video on their television. The ideal Chromecast user doesn't care about bonus features or additional perks—they just want to watch their shows, play their movies, and listen to their music with ease. Alternatively, Roku is best for those who want a close competitor to Apple TV devices—complete with streaming hubs, enticing features, an alluring user interface, and more.
And so, it seems fair to name Roku the superior device between the two. It does more, it came first, it looks better, and it seems to beat Chromecast to the punch whenever there's a new audio or video standard to adapt to. What's more, it has more products (and they're more innovative, too).
However, this is not to say that the Chromecast is by any means "bad." For some, the Chromecast might still be the better choice for their needs. It's cheaper, easier, and less advanced—three things some prefer over the alternative. Still, objectively speaking, Roku is the better digital media player.
Up Next…