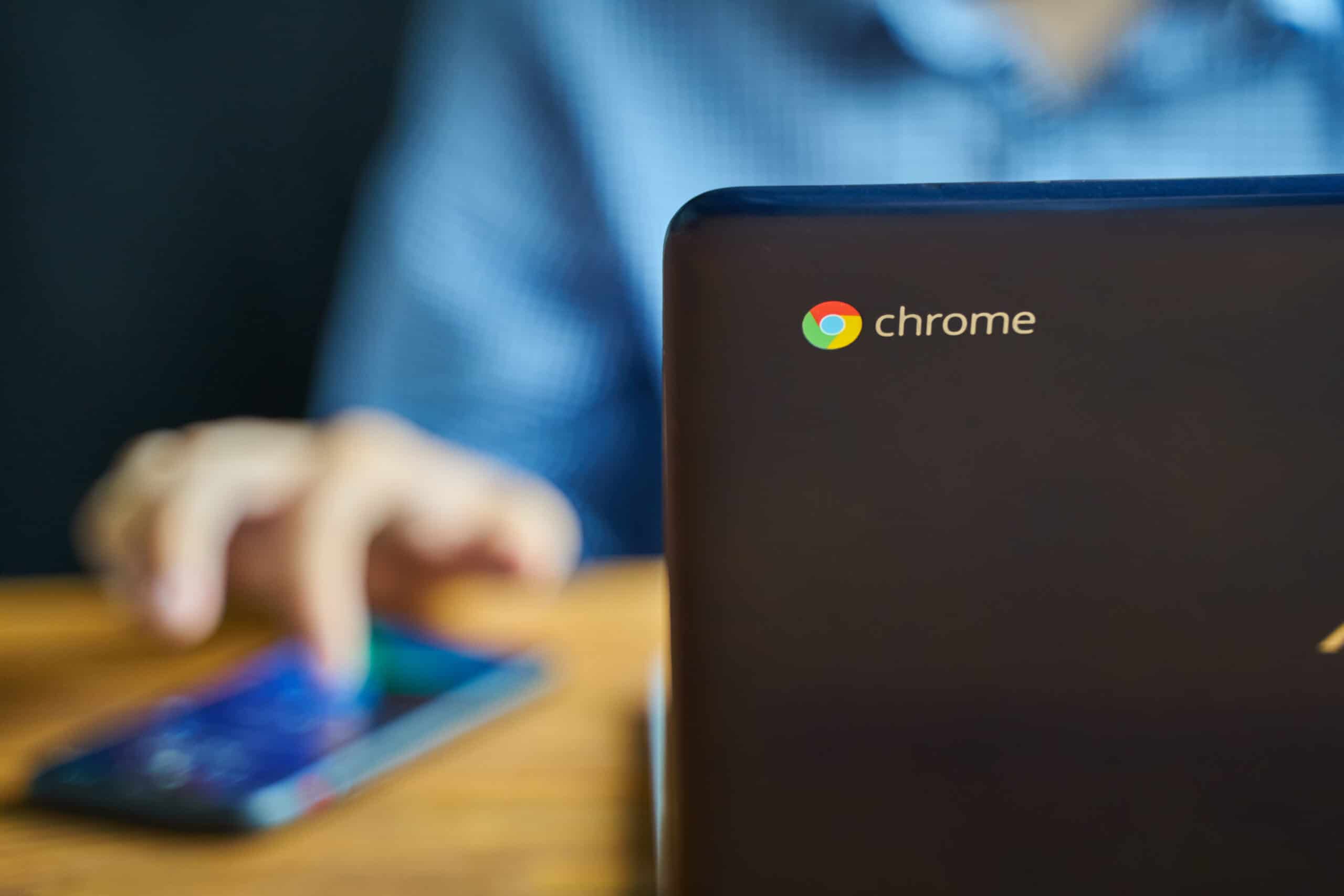 Chromebooks are a new kind of computer designed to make tasks go faster and easier. On June 15, 2011, the first Chromebooks were introduced. They run Chrome OS, a system that includes cloud storage, Google's best features, and multiple layers of security. Even though these computers were designed to run Google apps such as Gmail, Calendar, and Drive, every modern Chromebook now has access to the Play Store. Chromebooks will be simple to set up if you already use those apps. This gives Chromebooks access to more games, productivity tools, and other apps, allowing them to be more versatile. However, the apps appear to run via an emulator with mixed results.
Best Deal Today
Chromebook: Overview
Release Date and Price
Acer Inc. and Samsung announced the first Chromebooks for sale at the Google I/O conference in May 2011, and they began shipping on June 15, 2011. Then, in early 2013, Lenovo, Hewlett Packard, and Google themselves entered the market. The AC700 had a starting price of $350. Chromebooks were created to be more friendly on the budget alternative to laptops. To get one for a decent price, you'll need to spend around $200. Of course, there are ways to spend slightly less (or a lot more), but this is the ballpark figure to remember.
Quick Facts
Release Date

15/06/2011

Original price

$349

Units Sold

30 Million in 2022
Different Models
There are various models of the Chromebook, but it is mainly divided into the following categories:
Touchscreen Chromebooks
Plus Chromebooks
Premium Chromebooks
Features
There are three main features of the Chromebook. They are the following:
You can easily upgrade it.
They come with built-in security.
They protect you and your data with features like built-in virus protection and secure support for multiple users and it'll be ready when you're ready.
Specifications
| | |
| --- | --- |
| Size: | 11.6 Inches |
| Weight: | 2.81 pounds |
| Screen size: | 11.6, 13.3, 14, 15.6 inches. |
| Card slot type: | microSD slot |
| Internal battery type: | Lithium-ion Batteries |
| Operating system: | Chrome OS |
| Memory: | 4GB of RAM minimum |
| Storage: | 64GB of onboard storage space |
| Battery life: | 9 hours and 58 Minutes |
| Charging time: | Using a portable charger, it takes about three to four hours to charge from less than 10% to 90%. |
| Warranty: | One year |
Chromebook: Review
Chromebooks are no longer just laptops that run a few Google apps. Instead, they can now handle a wide range of computing tasks, making a good Chrome OS laptop or two-in-one more valuable than a mediocre Windows or macOS laptop. The Acer Chromebook Spin 713, which does almost everything right, is our pick for the best Chromebook of 2022.
Chromebooks are simple to use and comprehend. They are entirely based on Google and Chrome, and they make use of everything Google has to offer. You can use it to run full-featured Windows programs. However, it is designed primarily for business users and is not the best option for regular consumer use. You can also connect to other computers with the Chrome browser installed using a Chromebook and Chrome Remote Desktop.
While they are commonly associated with students, the category now includes several elegant models that can serve as viable alternatives to business laptops.
Many Chromebooks feature touchscreen 2-in-1 designs that let you use Android apps from the Google Play store. Those systems, on the other hand, are usually more expensive. So, a Chromebook without a touchscreen is the way to go if you only need a basic laptop on a budget.
In terms of screen size, an 11-inch display is appropriate for younger children, but a 13-inch display is preferable for older students and business travelers.
Chromebook: Pros and Cons! 
| Pros! | Cons! |
| --- | --- |
| Affordable | Minimal local storage |
| The Chrome OS is very stable and fast | It can't function without the internet |
| Longer battery life | No video editing or Photoshop |
| A better anti-virus | |
| Lightweight and compact | |
Chromebook: Is It a Buy?
Buy it if…
You require excellent performance and speed.
Users won't have to wait minutes for their computer to boot up and their browser to load on a Chromebook; They provide a better performance and speed. In a matter of seconds, they can be reading their emails. In addition, the Chromebook's software will become faster over time due to automatic updates.
You want to avoid the hassle of backing up data.
You won't have to worry about losing your computer or forgetting to back up your files because your apps, games, photos, music, movies, and documents will be accessible anywhere. Chromebooks can run for a day on a single charge, so users won't have to carry a power cord around with them. They come with multiple layers of security built in, so there's no need to buy and maintain anti-virus software.
Don't buy it if…
You play advanced, high-quality uncommon games.
There are also some browser-based games available. On the other hand, there aren't any high-quality, widely played games available for Chromebooks. If it became a possibility, the device wouldn't even be able to play more high-quality games. It would raise the price significantly and negate many of the Chromebook's advantages.
You require video or photo editing software of high quality
We wouldn't recommend getting a Chromebook if you're looking for a device to edit or do anything other than write documents saved in the cloud.