Cars come in all shapes and sizes but are also named all sorts of wild things! Almost every letter of the alphabet has a corresponding model or car brand. Today, we will look at the letter 'V' and see all the cars that start with it.
40+ Car Brands or Models that Start with the Letter V
We've broken down the car brands and models that start with the letter V into two categories. We'll cover the brands in some detail, but due to the sheer number of models, we've put them in a comprehensive list. New cars will join the list over time, and we may miss some of the small brands, but otherwise, enjoy!
Car Brands starting with V
Vale Motor Company
The Vale Motor Company, established in 1931 by Pownoll Pellew, produced handmade cars based on Triumph Motor Company components. These cars were notable (hence the "special") for their low-slung chassis, which improved road-holding, and were available in a lightweight two-seater open bodies or a four-seat version called the 'Tourette'. A new model, the Vale 'Vixen', was proposed in 1933 but never completed. The company produced around 55-60 cars before production stopped in 1935.
Vanden Plas
Plas began as a coachbuilding business in Brussels in 1870 and, by 1900, began to work with various automakers, including De Dion Bouton, Berlier, Germain, and Packard. Vanden Plas company launched in the UK in 1913 and began building bodies for Métallurgique cars. After WWI, The Aircraft Manufacturing Company bought the UK. Fox brothers bought the Vanden Plas name and rights in 1923. By the 1930s, the carmaker was delivering parts to Alvis, Armstrong Siddeley, Daimler, Lagonda, Rolls-Royce, and Talbot. During WWII, Vanden Plas stopped their coachbuilding and focused on building wooden frameworks for the de Havilland Mosquito (a plane), eventually producing parts for the Vampire fighter jet introduced in 1945.
Vauxhall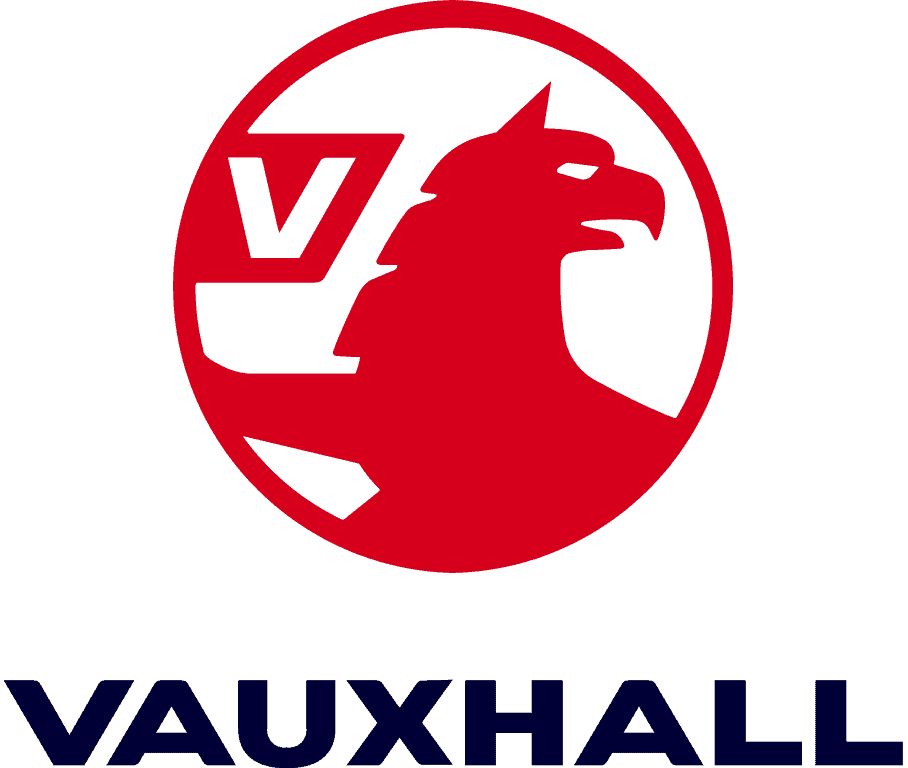 Vauxhall Motors Limited is a British car company headquartered in Chalton, England. The company was founded in 1857 by Alexander Wilson as a pump and marine engine manufacturer. It began manufacturing cars in 1903 and changed its name to Vauxhall. One of the oldest car makers in the United Kingdom, Vauxhall still sells cars and commercial vehicles under the Vauxhall name, although it was acquired by GM in 1925.
Vignale
A former subsidiary of Ford Motor Company, Vignale sold luxury cars in Europe. The brand was named after Carrozzeria Alfredo Vignale, an Italian automobile maker who started the self-named company established in 1948. After Vignale died in 1969, the company was acquired by De Tomaso, but it ceased operations in 1973. However, Ford Motor Company retained the rights to the name and has used it to sell European versions of notable American models like the Fiesta and the Focus.
Voisin
Avions Voisin was a luxury automobile brand established in 1919 by Gabriel Voisin, a French aviation manufacturer. Using specialized engines, he started producing cars at Issy-les-Moulineaux, a suburb southwest of Paris. One of the company's most notable cars was the Voisin Laboratoire Grand Prix car of 1923.
Volkswagen (and Volkswagen-Porshe)
Few companies are as well-known internationally as Volkswagen and tit subsidiaries. If asked to think of a car brand that starts with the letter V, Volkswagen is likely the first on the list. Abbreviated as VW, Volkwagen is a German automotive company that designs and manufactures vehicles. The company has a huge lineup, including the iconic Beetle. Volkswagen is the flagship brand of the Volkswagen Group, which is the largest automotive manufacturer by worldwide sales in 2016 and 2017. The name Volkswagen is derived from the German terms "Volk" meaning "people" and "Wagen" meaning "car," translating to "people's car" when combined.
Volvo
Another famous car brand that starts with letter V is Volvo. The Volvo Group, also known as AB Volvo, is a Swedish multinational manufacturing corporation headquartered in Gothenburg. It primarily makes cars for commercial and consumer markets across the world. In addition to this, the company also supplies marine and industrial drive systems and financial services. In 2016, it was the world's second-largest manufacturer of heavy-duty trucks.
Models
V-Class
V12
V200
V220
V240
V250
V30
V40
V50
V60
V70
V8
V8 Quattro
V80
V90
Valente
Valiant
Vanette
Vanguard
Vanquish
Vantage
Vectra
Vedette
Veloster
Velox
Vento
Venue
Verada
Veyron
Viano
Victor
Vienta
View CS2
Vigus
Viper
Virage
Vitara
Vito
Viva
Vogue
Volante
Volanti
Volt
Vortex
Voyager
VX4
VXR
Up Next: