Are you a car enthusiast? Can you name 10 cars that start with an S? Maybe you can, but for non-enthusiasts, it can be challenging. Many cars and car brands start with S. Some were discontinued, but the fact that they did impact the motoring world qualifies them to appear in this list. Some are still available in the secondhand auto market. Below we highlight cars that start with S. To make it an interesting read, we have included supercars, muscle cars, and ordinary cars. Let's dive in.
Saab
Saab Automobile emerged when Saab AB embarked on a project to manufacture a compact car in 1945. The carmaker had several parent corporations during its lifetime, including General Motors. In 2012, after the company filed for bankruptcy, National Electric Vehicle Sweden (NEVS) purchased its assets. Right now, no cars are made under the Saab brand.
The Saab 92, the company's first vehicle, launched in 1949. Other models from the company include Saab 900, Saab 9-7X, Saab phoenix, Saab 99, and Saab 9-5 second generation.
Shelby Super Cars
Shelby Super Cars North America (originally Shelby SuperCars) is the brainchild of auto enthusiast and engineer Jerold Shelby. It was named SSC North America to distinguish it from Caroll Shelby International, a different automaker. After years of planning and construction, SSC finished the Ultimate Aero, its first model, in 2004.
The Ultimate Aero defeated the defending champion Bugatti Veyron on 13th September 2007 to take the title of fastest production automobile in the world. SSC models include Ultimate Aero and Tuatara.
Suzuki
Suzuki is a popular and reputable Japanese brand in Hamamatsu, Shizuoka, Japan. It was established in 1909 by Michio Suzuki. They concentrate on building motorcycles, tiny cars, and other kinds of engines.
The adaptability of this century-old corporation is lauded for creating renowned sports cars, SUVs, trucks, and minivans. Their continued innovation and development is the reason for their longevity.
Shelby
Carroll Shelby's desire to have a sports car with a V8 engine and European car kind of handling led to him establishing Shelby American. He then went ahead to manufacture his ideal vehicle and named it Cobra.
He built the dream car in 1962 with Ford Motor Company and Britain's AC Cars. Ford and Shelby began working together, creating the 1965 Shelby Mustang GT350. The most recent model is the 2020 GT5OO Ford Mustang Shelby, which features a 5.2L supercharged V8 engine and a dual-clutch transmission.
Shelby American has built several cars, including Shelby Super Snake, Shelby GT-H, Shelby F-250, Shelby GT350, Shelby 427 cobra, and Shelby GT500.
Subaru
Subaru corporation is a major maker of vehicles. Nakajima Aircraft Company, the predecessor to Subaru, launched in 1917. They later relaunched as Fuji Heavy Industries in 1953 with Kenji Fita at the helm. Since then, they have introduced unique vehicles with highly innovative designs, like the Legacy, Crosstrek, Ascent, Outback, Subaru 360, and others. The company headquarters is in Tokyo, Japan.
These crossovers, wagons, sedans, and wagons are known for their rugged and reliable performance. The Subaru Boxer engine powers each model in the Subaru lineup. Subaru also ventured into the performance car market with turbocharged versions of some of its best-selling models, including the Impreza and Forester.
Saleen
Saleen is an American company established in 1983. It produces performance cars, trucks, and auto parts. As a result, Saleen underwent a merger in 2013 and became a publicly traded corporation. However, the brand's founder Stephen M. Saleen owns most of it.
These expensive, lightweight cars are ideal for a pleasant drive or open-road street racing. Their famous models include Saleen S1, Saleen S302, Saleen S-281, and Saleen XP.
Scania
Swedish company Scania AB, formerly known as Scania-Vabis, makes commercial vehicles. The company was formed in 1911 following a merger between Scania and Vabis. In 1969, Scania-Vabis and Saab AB underwent a second merger to create Saab-Scania. That same year, Scania, as a brand, entered the motoring world.
After the EU rejected Volvo's ambitions to acquire Scania, Volkswagen purchased Volvo's interest in Scania in 2000 and became the largest shareholder of Scania AB as of 2014. Scania produces engines in addition to making buses and trucks. They also provide various services, including personalized maintenance, driver education, car financing, and insurance.
Their trucks include Scania S – series, L- series, P – series, and G – series. They also have buses and coaches under their name, including Scania F – series, N – series, and K – series.
Smart
Smart vehicles, commonly described as the smallest mass-produced automobiles in the world, are prevalent in densely crowded European cities like Rome and Paris. Despite not offering all-electric cars, this company keeps innovating.
The subcompact and microcars company was founded in 1994. Its headquarters are in Boblingen, Germany. Fortwo and Forfour are popular models under Smart vehicles.
Shacman
In 1968, the Shaanxi Automobile Manufacturing plant maker of Shacman became the forerunner of Shaanxi Automobile Holding Group, currently based in Xi'an. This Chinese company specializes in producing light and heavy-duty trucks for industrial applications.
They also design and manufacture various products, including medium and big coach buses, mini vehicles, military off-road cars, mini vehicle axles, Cummins engines, heavy-duty axles, and different vehicle components.
SsangYong
Founded in 1954, SsangYong manufactures a wide selection of pickup trucks and SUVs. SsangYong and Daimler-Benz established a technical alliance in 1991. The agreement called for SsangYong to create an SUV using Mercedes-Benz technology.
They allegedly did that to provide Mercedes a rival in the then-booming SUV industry while enabling SsangYong to expand into new markets without constructing their infrastructure using existing Mercedes-Benz networks. This gave rise to Musso, sold by Mercedes-Benz and SsangYong, respectively.
The carmaker has undergone restructuring and still ranks among South Korea's biggest automotive manufacturers. The Seoul-based firm has several models, including Rexton, Musso, Korando, and Tivoli.
Skoda
One of the oldest carmakers in the world, Skoda was founded in 1895 by Emil Koda, a Czech engineer. Skoda became one of the biggest industrial corporations in Europe in the 20th century.
In addition to offering traditional gas and diesel types of cars and SUVs, Skoda has expanded to provide electric and hybrid vehicles. Their models include Superb, Fabia, and Karoq. Skoda was named the UK's most dependable automaker in 2015.
Saic
Saic motor is a leading auto manufacturer founded in 1955 in China. This Chinese automaker has survived because it can create cars from multiple manufacturers, including GM and Volkswagen. This automaker also produces two premium vehicle lines named MG and Roewe.
The automaker aims to become the leader in the industry's development trends to accelerate innovation and transformation from a typical manufacturing firm into a full-service provider of auto products. Models under their belt include T60 Max and D90.
Saipa
Saipa is an Iranian company that primarily manufactures Korean automobiles for a new market of drivers in Iran. Nissan Junior and Kia Rio are some of the cars manufactured and rebranded under Saipa. Tiba, Ario, and Pride are also models by Saipa.
Sisu
Sisu, which means "strong and resilience" in Finnish, manufactures military trucks and heavy-duty vehicles. Some of the most critical industries get power from Sisu trucks. These trucks operate as dump trucks, crane trucks, and wood trucks. Models under Sisu include Sisu Timber, Sisu Crane, and Sisu Rock.
Setra
Setra is a German brand that manufactures buses. It's a subsidiary of Daimler Truck AG. They produce city buses and tour buses for mass transport. This company gained notoriety early on for its unconventional choice to put the engine in the back rather than the front of the vehicle.
The company, founded in 1951, has since produced models such as TopClass 400, ComfortClass 400, and MultiClass 400.
Singulato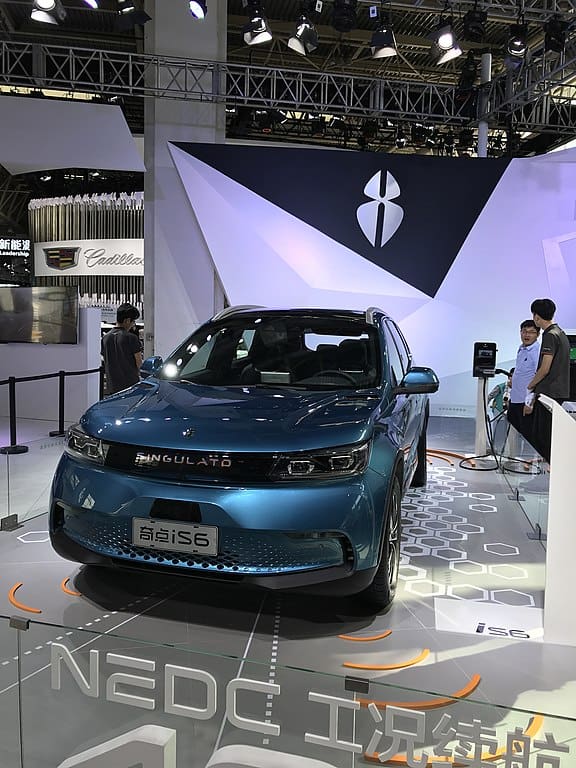 Singulato Motors is a technology-focused company that develops autonomous vehicles and automotive networking services. The new Chinese energy vehicle brand under Chi Che-hung Technology Co., Ltd. is a premium Chinese car manufacturer.
The target market of Singulato is high-end new energy vehicles. The company unveiled its first EV Singulato i6 electric in April 2016. At the end of 2017, Singulato began making plans for small-batch production, and by March 2018, mass production had begun. Apart from the i6, they also manufactured the iC3 concept and the iM8 concept.
Spyker
Spyker automobiles have garnered praise for their style and power for over a century. They are the ideal fusion of traditional European styling and contemporary performance. The Dutch company has worked hard to deliver the best performance and luxury.
Spyker N.V. owns the automobile brand, founded in 1898, with its headquarters in Zeewolde, Netherlands. C8 Aeleron and C8 Preliator are among the models Spyker is proud of.
Final Thoughts
There you have it. The most common models that start with S appear in the list above. Their founding dates and functionalities differ, but S is common in all. Car enthusiasts will concur that the list is quite exhaustive.
The image featured at the top of this post is ©Shovo10/Shutterstock.com.