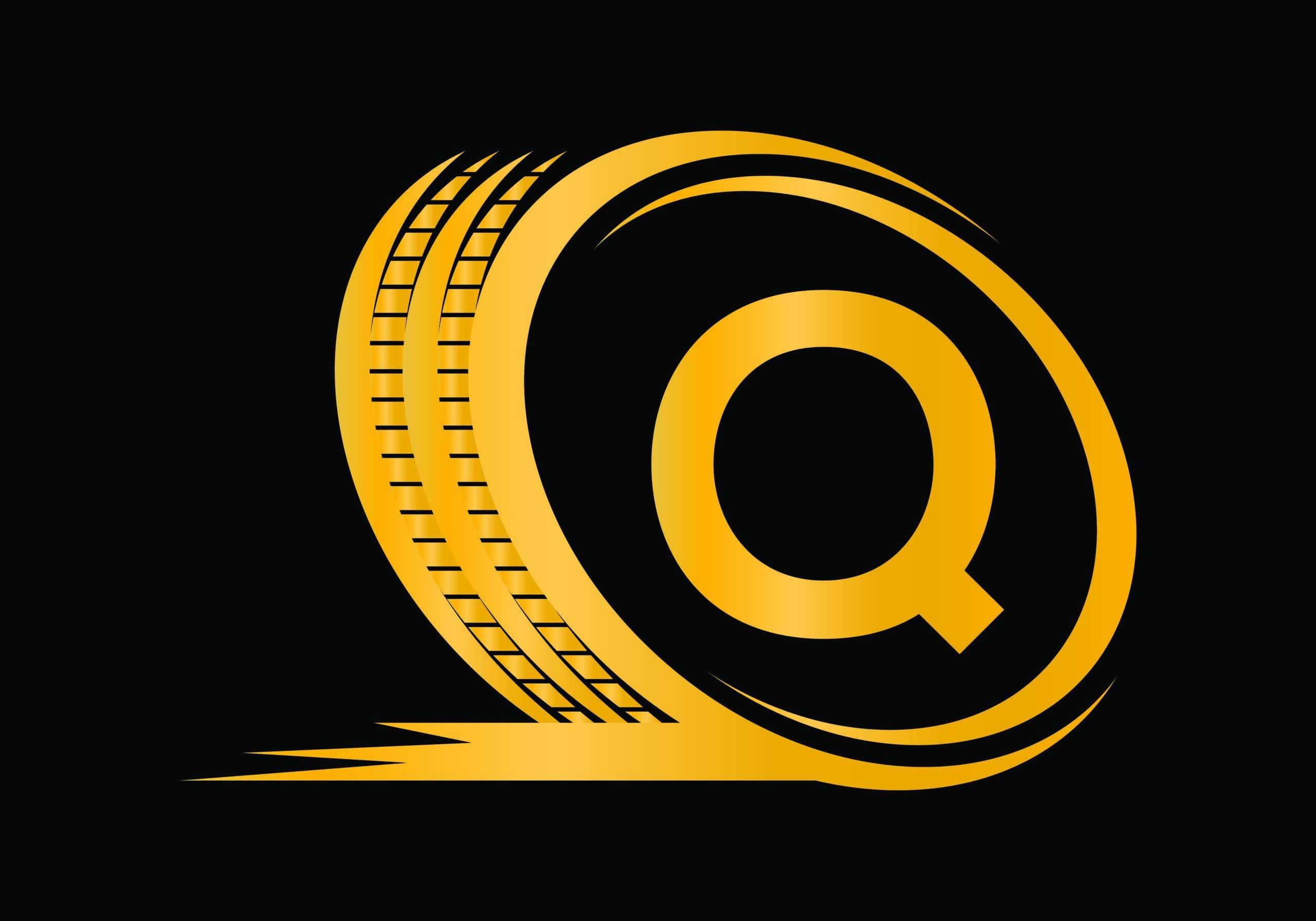 In this list of cars that start with Q, we will see some of the great innovations in the automotive industry that revolutionized the vehicles we have today. Be on the lookout! There could be some cars and manufacturers unfamiliar to you that start with the letter Q. Enjoy! 
Five Cars That Start With the Letter Q
From luxury manufacturers like Maserati and Infiniti to popular and affordable brands like Honda and Nissan, here is our list of five great cars that start with the letter Q!
Q5 by Audi
First on our list of cars that start with the letter Q, we have the Audi Q5.  The Audi Q5 is actually part of a series of compact luxury crossover SUVs that were manufactured by Audi, a German luxury car producer. Staying true to its roots, Audio built the Q5 in its hometown of Ingolstadt, Germany. This vehicle was crucial for Audi to maintain its luxury status while providing a slightly bigger and more comfortable model for its customers who wanted a mix between sedans and trucks. To accomplish this feat, Audi needed to bring on more talent to their team to help improve the quality of the car, and it shows.
The car itself had a fantastic multimedia interface that was produced by Harmon/Becker Automotive Systems. The system included large screens for entertainment, communication, and onboard wayfinding. The multimedia interface also had a realistic orientation view with accurate to-scale terrain and photo-realistic images of important landmarks. Other features that were included in the new system were USB storage media (iPod or MP3), a satellite radio, and a mobile phone with Bluetooth connectivity and SIM card ready. Audi prides itself on its commitment to always thinking of the consumer first, and it is not hard to see why.
Quattroporte by Maserati
The Quattroporte is a four-door luxury sports car produced by the legendary Italian car manufacturer, Maserati. Translating the name from its Italian origins, the name Quattroporte means "four doors." Its original design was assigned to a legendary coach builder from Torino by the name of Pietro Frua. Inspired by a special 5000 GT that he had designed in 1962 for Prince Karim Aga Khan, Frua designed the first edition Quattroporte. The body construction itself was carried out by Vignale, a car sub-brand of Ford Motor Company. The first Maserati Quattroporte was built between 1963 and 1969. At the time, it was compared to a large saloon with a V8 engine for power. 
Today, the Quattroporte uses a mixture of steel and aluminum for a unibody chassis for a much more stylish appearance. The front and rear cross structures, shock towers, front wings, and all four doors are made of aluminum. With its newest addition, the new Quattroporte has frameless doors, unlike all of its previous predecessors. By choosing to use frameless doors, Maserati shows that even though they have been around for quite a long time, they still have the ability to design nice, new luxury cars that customers will always enjoy. This amazing car is currently in its sixth generation and fans love it!
Quint by Honda
For our list, we have a relatively unknown car, but it is well known to those who love the vehicle. During the 1980s, Japan was experiencing a cultural revolution, fueled in large part by the general population at the time having more money to spend. So companies like Toyota, Honda, and Mazda started creating products that were not only practical, but also fun and appealing. This allowed a lot of teenagers and young adults to have more options for fast and sleek cars. Some of the cars that you know today gained their notoriety during this time, like the Toyota Supra, Honda Integra, and the Toyota AE86. However, there were other cars that these companies produced during this time that have been forgotten.
The Honda Quint is a subcompact car that was made from 1980-1985. Honda first released what is essentially a five-door liftback variant of the Civic in Japan in early 1980. The car itself could produce 93.3 lbs per foot of torque and the engine had been coupled with a five-speed manual transmission, or sometimes an optional semi-automatic with overdrive. The semi-auto automatic had a three-speed that was replaced in 1982. Honda also added speed-sensitive power steering, plus independent suspension with high-end struts and front and rear anti-roll bars. Needless to say, if you come across this car for sale be sure to act fast!
QX80 by Infiniti
For our list of cars that start with Q, we have another car whose origin is from Japan, the Infiniti QX80. It is a full-size SUV from Nissan's luxury division, Infiniti. This fantastic car has been a staple in Infiniti's new lineup of full-size luxury SUVs and has continued to receive facelifts with each new edition to stay up to date with trends and styling.
The Infiniti QX80 was initially called the QX56, which was based on the Nissan Armada. The first generation QX56 had been manufactured in the United States, while the second generation model, released in 2010, was made in Japan and was based on the sixth generation Patrol. During the 2013 and 2014 model years, Infinity renamed the QX56 to the QX80. Overall, what remains the same is that vehicle is a fantastic addition for any customer who expects good quality and performance. 
Qashqai by Nissan
This compact crossover SUV was developed and produced by Nissan in 2006. The first generation of this vehicle was sold under the name Nissan Dualis in markets like Japan and Australia. In the U.S., the vehicle was sold under the name Rogue Sport. In other markets, Nissan chose to retain the name Qashqai. The origin of the Qashqai began when the company Renault and Nissan combined into an alliance in 1999. The CEO, Carlos Ghosn, told the company to reinvigorate its product portfolio in Europe. In early 2002, over 25 European Nissan engineers traveled to Japan to start a 12-month project to develop the successor of their product in Europe.
The main goal of this project was to compete with the Volkswagen Golf and the SEAT Altea. However, in December 2002, the company deduced that the model they were planning would not be as profitable and competitive as they needed. So the development team came up with a new idea of a mini-Murano that would be positioned to compete with hatchbacks and saloons. The result of this new idea was the Nissan Qashqai, which was created in 2004. Even though this car had a rough start and many unexpected turns, it eventually become a popular car in Europe and continues to be produced to this day.
Three Car Brands That Start With the Letter Q
Qvale
Qvale was an independent Italian car manufacturer that was founded by Bruce Qvale. His only vehicle for purchase was called the Mangusta, a slick-looking sports car. The Mangusta was originally called the De Tomaso Bigua. The car was designed by Marcelo Godini who had been a designer for Lamborghini and Maserati. The Mangusta was first shown in 1996 in Geneva, Italy. 
Things seemed like they were going well until financial troubles forced De Tomaso to look for other business partners. This led him to find Bruce Qvale. Sadly, the misfortune doesn't end there. Due to name disputes, De Tomaso and Bruce Qvale would go their separate ways. Because of these disputes, the first Mangustas delivered had to hastily have their badges changed to the official Qvale logo. Not a great start. Because of the slowing economy, the unusual design of the car, and the lack of a well-known brand name, this company sadly ended its short three-year run. Eventually, in 2003, the MG Rover Group bought the rights to the Mangusta when Bruce couldn't turn a profit.
Quant
Next making our list of car brands that start with the letter Q, we have an experimental car brand with a strange story. This brand conducts research on flow cell batteries for electric cars. The company aims to help revolutionize the electric motor vehicle industry, however, many doubt the possibility of this company's claim.
Not surprisingly, European R&D institutions have cast much doubt about the plausibility of this company's research. Many are also skeptical about whether the information is even true. On the other hand, some institutions in the United States believe that what the company is trying to accomplish is plausible. Nevertheless, this company still presses on. Quant continues to design prototypes for what they envision their technology would help to revolutionize. This Swiss company had its start in 1996 and will continue to do the best that it can, even if it pushes the boundaries of what we believe to be possible. Be sure to look out for Quant making waves in the near future!
Qoros
Qoros Auto Company Limited is an innovative Chinese automotive production company. This automotive company is headquartered in Shanghai, China. Its main priorities were the design, development, and production of vehicles. Qoros had originally started as a joint opportunity in December 2007 between two businesses: Chery and Israel Corporation. Qoros originally started under the name Chery Quantum Automotive Corporation, but the name was later changed later to Quotes Automotive Company Limited in November 2011. Its first production car was the Quarters 3. The Quarters 3 made its first public appearance at the Geneva Motor Show in March 2013. The Quarters 3 went on later to sell in China in November 2013 that same year. However, what does the word "Qoros" even mean?
The name Qoros is an invented word standing as an acronym. The Q was intended to represent quality, while "oros" was to represent the word "Chorus". Qoros wanted to reflect the multinational nature of the company with its Israeli and Chinese origins. As of now, Qoros is still technically a functioning business. However, there have been reports of the company stopping the production of its models and auctioning off production equipment. We hope that Qoros can pull through and continue to provide the service that its clients have enjoyed.
Conclusion
As you have read, there are many fantastic cars that begin with the letter Q. Many have helped revolutionize and inspire the automotive industry that we have now. By learning more about the history of these vehicles, what they represent, and the companies they came from, we can have a greater appreciation and understanding of why the industry is the way it is today. Finally, you know some amazing cars that start with Q.