Many automotive enthusiasts and casual drivers alike are interested in cars that start with N. Exploring the features, advantages, and disadvantages of each car can be overwhelming with so many alternatives to select from. This thorough guide can help with that.
It's important to understand the advantages and features of each car because it helps in the decision-making process. For instance, you should concentrate on automobiles with hybrid or electric engines if you're going for a vehicle with excellent fuel efficiency. You should consider vehicles with larger cabins if you desire a car with a roomy interior.
This guide will not only give a general overview of the vehicles that begin with the letter "N," but it will also go into great detail about the characteristics, history, and performance of each vehicle in order for you to make an informed decision based on your needs and tastes.
If you're in the market for a new car, or you're simply interested in knowing more about cars that start with N, this guide is for you. Once you finish reading, you will have a better understanding of your options in order to select the one that suits your needs and lifestyle the most.
Cars That Start With N: Nissan
Nissan is a renowned Japanese company that has been making vehicles for more than 80 years. It is not surprising that Nissan enjoys a devoted following in every country given its reputation for producing automobiles that are dependable, efficient, and reasonably priced.
We'll examine Nissan as a company, its ownership, and the Nissan models that begin with the letter "N" in more detail in this part.
Overview of Nissan as a Brand & Ownership
Since its founding in 1933, Nissan has grown to become one of the biggest automakers in the world. The corporation has production sites throughout more than 20 nations, with its headquarters in Yokohama, Japan.
Nissan is a member of the Renault-Nissan-Mitsubishi Alliance, a business alliance that enables the three firms to pool their resources and technological expertise.
The company has gained a reputation for producing reliable and efficient automobiles. Many of their models have received accolades for their outstanding performance and dependability. In addition to this, Nissan is committed to sustainability, striving to reduce emissions and improve fuel economy across its entire product range.
List of Nissan Models
Nissan has a large selection of vehicles. Some of the most popular models are listed below:
Altima
Armada
Cube
Juke
Kicks
Leaf
Maxima
Murano
NV
Pathfinder
Quest
Rogue
Sentra
Titan
Versa
Let's examine some of Nissan's most well-known models in more detail.
Nissan Altima
A midsize sedan that has been in production since 1992 is the Nissan Altima. It is renowned for its affordable price, fuel effectiveness, and cozy interior.
The 3.5-liter V6 engine is one option that the Altima comes in. The other is a 2.5-liter four-cylinder engine. The 2022 model incorporates advanced safety features, such as automatic emergency braking and lane departure warning.
Nissan Leaf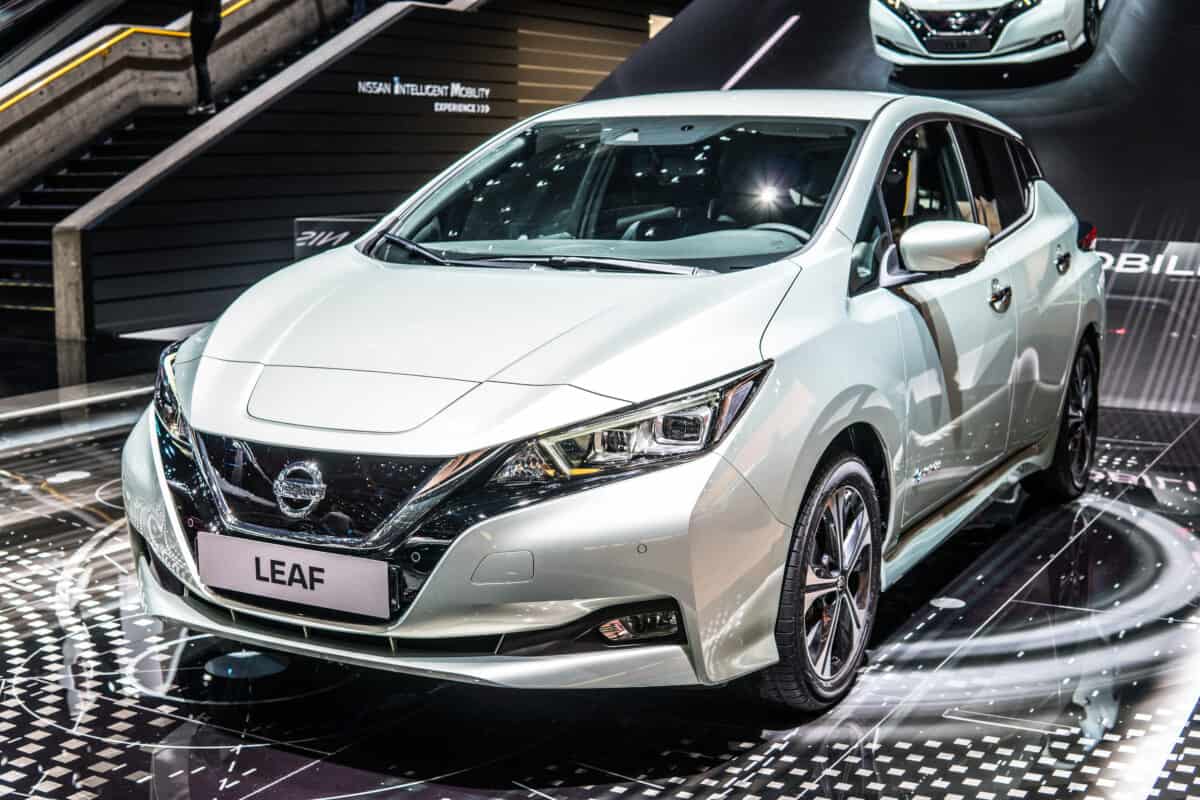 Since its introduction in 2010, the Nissan Leaf has been a fully electric vehicle. It is renowned for its zero-emission technology, making it a safe choice for motorists who care about the environment.
The Leaf's electric motor offers quick acceleration and a range of up to 150 miles on a single charge. The 2022 model has cutting-edge safety measures including autonomous emergency braking, in addition to a standard 40-kWh battery.
Nissan Rogue
The manufacturer has been producing this compact SUV since 2007. It has gained a reputation for its spacious interior, impressive fuel efficiency, and state-of-the-art safety systems.
A standard 2.5-liter four-cylinder engine or a 2.0-liter four-cylinder engine are both options for the Rogue. Features like Apple CarPlay, Android Auto, and autonomous emergency braking are included in the 2022 model.
Nissan Pathfinder
Up to seven passengers can sit comfortably in the Pathfinder. It is a midsize SUV. The Pathfinder's base V6 engine delivers more than enough power, allowing it to tow up to an astonishing 6,000 pounds.
There is a lot of cargo space, easy-to-use electronics, as well as a roomy, well-designed interior. The Pathfinder is a fantastic option for families because it also has a high safety rating.
Nissan Sentra
The Sentra is a compact car that is a popular Nissan model. It provides outstanding fuel efficiency and a smooth ride. The Sentra is a well-designed vehicle with a beautiful exterior and a roomy interior with comfortable seats.
The 2.0-liter four-cylinder basic engine delivers good performance. There is also a turbocharged engine for even more power. The Sentra is a fantastic deal for individuals who place a high priority on safety because it also includes a large list of standard safety features.
Nissan Versa
The Versa, a small car with good fuel efficiency and a cheap starting price, is our last option. The Versa's interior is surprisingly spacious, providing taller passengers with enough headroom and legroom.
The 1.6-liter four-cylinder base engine has enough power, and a continuously variable gearbox (CVT) is an option for smooth acceleration. The Versa is a fantastic option for individuals looking for a dependable vehicle that won't cost a fortune and has a high safety rating.
Cars That Start With N: Noble
British carmaker Noble is well-known for creating fast sports vehicles. The Noble M600, a real supercar that has drawn interest from auto aficionados all around the world, is their flagship model.
This is a sleek, aerodynamic vehicle with a powerful twin-turbocharged V8 engine that generates an astonishing 650 horsepower. With a top speed of 225 miles per hour, the car can accelerate from 0 to 60 miles per hour in under 3.0 seconds.
The car is very fast and responsive on the road because of its lightweight carbon fiber body and excellent suspension setup. The Noble M600 is unique among supercars in its class because of its intense, raw driving experience.
It has a manual transmission and is devoid of some of the electronic driver assistance features available on other contemporary sports cars, which can make it a little more difficult to drive, but also more gratifying for those who value the rush of pure, unadulterated speed and control.
Ultimately, the Noble M600 is a spectacular engineering and design masterpiece that rivals other high-performance supercars now on the market.
Cars That Start With N: NSU
NSU is a German automaker that began life as a maker of knitting machines in 1873. Then, the company started making motorbikes and bicycles, and later it grew to include automobiles. The NSU Prinz, which debuted in 1957, is one of NSU's most well-known automobiles.
NSU Prinz produced a small three-door station wagon or a two-door sedan, and its power source depended on the year and model. It had a rear-mounted, air-cooled engine with a displacement ranging from 583 to 996 cc. The NSU Prinz's engine produced 20 to 60 horsepower, which was sufficient to enable it to reach a top speed of about 80 miles per hour.
The NSU Prinz stood out for its unique semi-trailing arm rear suspension, which provided a comfortable and secure ride. The vehicle also featured front disc brakes, a four-speed manual transmission, and an interior that was reasonably roomy for a vehicle of its size.
Although the NSU Prinz wasn't known for its speed or power, it gained a reputation for its excellent handling and maneuverability. During the 1950s and 1960s, it gained popularity in Europe due to its high fuel efficiency.
In this era, people considered the NSU Prinz to be more upscale and refined compared to other compact cars like the Fiat 500 and VW Beetle. However, its higher price limited its appeal to a restricted market.
Ultimately, the NSU Prinz was a significant vehicle for NSU and assisted in positioning the business as a significant participant in the automotive sector. Even while it may not be as well-known as some of the other vehicles on this list, devotees nonetheless have fond memories of it because of its distinctive appearance and thrilling ride.
Other Cars That Start With N
In addition to Nissa, numerous other automakers have models that begin with the letter "N." Let's examine some of these automakers and their vehicles in more detail.
NIO
Chinese electric vehicle (EV) firm NIO has received a lot of media attention lately. Its top-of-the-line SUV, the NIO ES8, is a full-size SUV with outstanding power and range.
NEVS
NEVS, or National Electric Vehicle Sweden, is a business that specializes in making EVs. The NEVS 9-3, their current model, is a fully electric sedan with a range of up to 186 miles.
Nikola
American carmaker Nikola is a relatively new company that specializes in making electric and hydrogen fuel cell automobiles. The Nikola One and Nikola Two, two of their planned models, are both heavy-duty trucks intended for long-distance travel.
Nismo
Some of the most thrilling Nissan cars are created by Nismo, the company's performance section. The Nissan 370Z Nismo and Nissan GT-R Nismo are two of their current models.
Nota
Australian sports car maker Nota has been in business since the 1950s. The Nota Fang, their most recent model, is a lightweight sports car with exceptional handling and agility.
Conclusion
In conclusion, it's important to understand the advantages and disadvantages of each car before making a decision. We hope this post has given you useful knowledge on the different cars that start with N.
It's crucial to remember that each car has more to offer than what we've emphasized, even if we've gone through its main features and advantages. To acquire a better understanding of each vehicle, we advise readers to do additional research and try taking them for a test drive.
The image featured at the top of this post is ©Clari Massimiliano/Shutterstock.com.