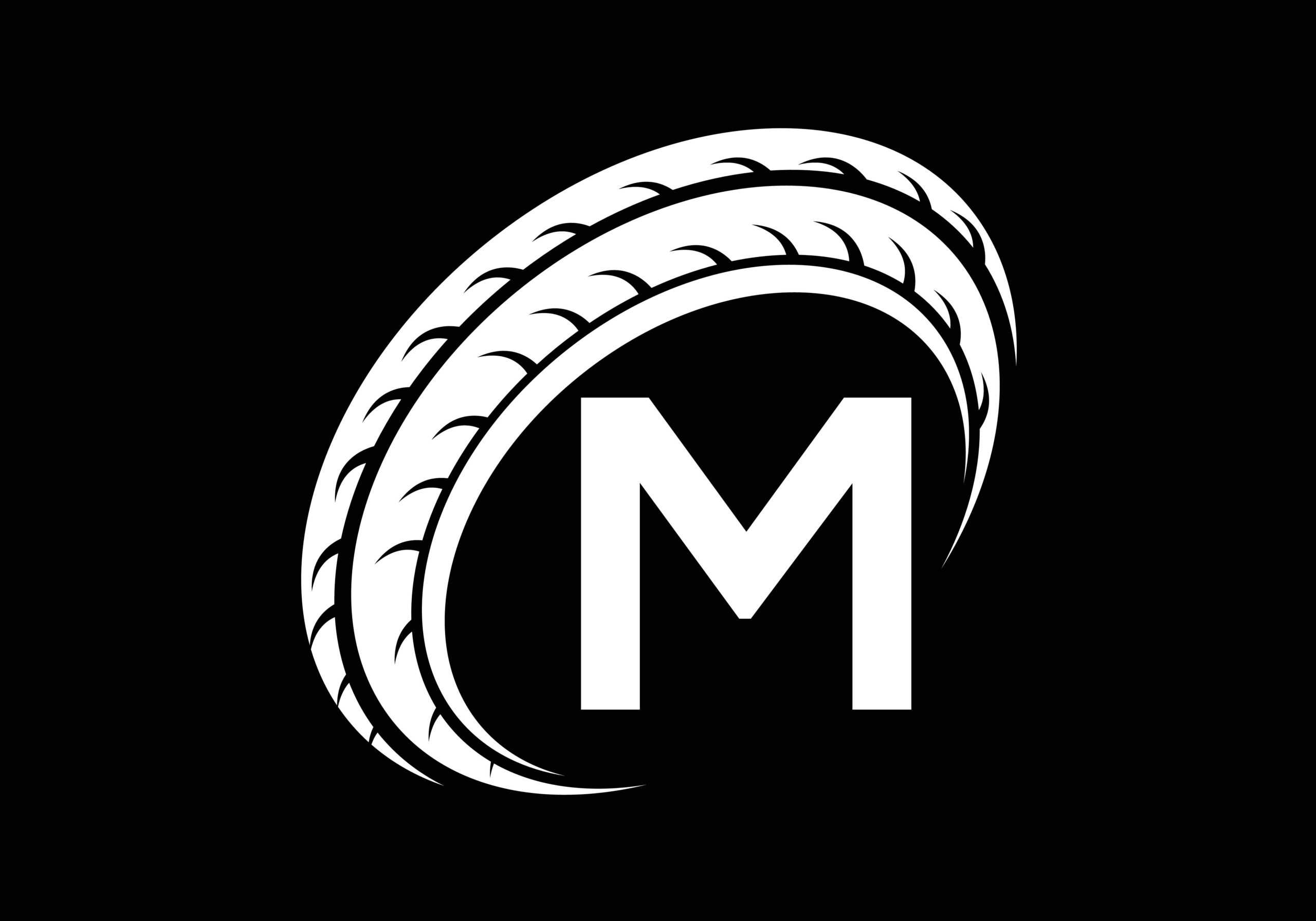 Listing all the cars that start with M can be tedious, especially if you don't know where to start. Many car brands begin with M. So it's challenging to know all of them, right?
Fortunately, the automotive industry is rich in cars that start with M. From the well-known Mercedes-Benz to the lesser-known Morris, you can easily find many electric vehicles, supercars, hybrid, racing, and concept cars. 
To give you a quick idea, this post lists 22 cars starting from M. So, keep reading till the end!
16 Cars That Start With M
Whether you like the letter "M" or it's lucky for you, here are some excellent cars worth knowing.
1. Maserati Birdcage 75th
Maserati has been manufacturing luxury vehicles, including racing and concept cars, since 1914. This Italian company focuses on manufacturing high-performing, fancy cars with Italian design. 
The latest Maserati Birdcage 75th is a modern concept car introduced at the Geneva Auto Show 2005. It is a 1-door Berlinetta with a 6.0 L Tipo B V12 F140 engine capable of producing 700 hp of power. 
Overall, it is one of the gorgeous-looking cars that start with M.
2. Mazda RX-7 FD
Mazda Motor Corporation is a Japanese car, engine, and truck manufacturer, operating since the early 1920s. The company switched to building vehicles in 1931 and produced a list of sports cars, sedans, SUVs, concept cars, pickup trucks, and whatnot. 
The Mazda RX-7 FD is the third generation vehicle in the Mazda RX-7 series. It features a twin-chamber rotary engine capable of generating 237 hp at 6,500 rpm and 218 lb-ft of torque at 5,000 rpm. The company claims that the RX-7 FD can reach a top speed of 156 mph while only taking 5.4 seconds to hit 60 mph.
3. Mercedes-Benz 500 E
Mercedes Benz is a part of Daimler AG in Germany, famous for building various vehicles, such as buses, trucks, coaches, ambulances, and vans. The name "Mercedes-Benz" is the merger of Daimler-Motoren-Gesellschaft (DMG) and Benz & Cie in 1926. Today, Mercedes Benz is the leading premium car seller in the world.
The classic Mercedes-Benz 500 E was introduced at the 1990s Paris Motor Show. It features an M119 V8 engine that produces 322 hp at 5,700 rpm and 354 lb-ft of torque at 3,900 rpm. The car's stylish steel body stole everyone's attention at the show.
4. McLaren P1 GTR
McLaren is a renowned Sports Cars manufacturer based in England. The company is associated with the 1963's Formula One team, which was the most successful in motor racing history. The Mclaren F1 was its first-ever road car introduced in 1992. It only took a few years for Mclaren to start producing plug-in hybrid sports cars.
The Mclaren P1 GTR is a modern-day racing car featuring a more aggressive front splitter than the previous GTR cars. It has an aluminum front and rare subframe with a carbon fiber monocoque overall body. 
Under the hood is a 3.8 L twin-turbo V8 engine that produces 986 bhp. No wonder the P1 GTR is one of the fastest cars that start with M.
5. Mitsubishi Lancer Ralliart
Mitsubishi Motors is a Japanese car maker that produces economy, commercial, and passenger vehicles. Its branches are present in more than 160 countries. The company gained acclamation in the motor racing industry due to Lancer Evolution's performance in World Rally Championships.
The Mitsubishi Lancer Ralliart carries the Legacy of "Lancer" with its sturdy steel body and powerful type 4B11 inline-4 aluminum engine. The vehicle produces 235 bhp of power and 253 lb-ft of torque, which is enough to beat any car on the racing track.
6. MINI Cooper SE
MINI Is currently a part of BMW, but it was used for small economy cars that the British Motor corporation manufactured in 1959. Today, BMW uses the term "MINI" for its small car line-ups, such as MINI Cooper S, MINI Cooper SE, and MINI One Hatch. 
The MINI Cooper SE is the latest electric car with standard LED headlights, modern grilles on the front and back, and tail lights. The car has a gorgeous aerodynamic design and a powerful electric motor that produces up to 181 hp of power and 199 lb-ft of torque. The company claims the Cooper SE can reach 60 mph in 6.9 seconds.
7. Mercedes-Maybach S 680 4MATIC
Maybach is a division of German car manufacturer Mercedes-Benz. The company was a separate entity till the early 21st century. In fact, its name was used for the luxury cars as "Mercedes-Maybach" or Mercedes-Benz S-Class till 2018. 
The Mercedes Maybach S 680 4MATIC is one of the latest cars that start with M in the Maybach line-up. It features a powerful 6-L V-12 engine (hand-built) supported by two turbos that ensure a power output of 621 hp and 738 lb-ft of torque.
8. Mercedes-AMG GT R Pro
Mercedes-AMG is another division of Mercedes-Benz and a subsidiary of Daimler AG. The company's cars are famous for their aggressive design, high-level performance, smooth handling, and carbon fiber chassis. One example of such a car is the Mercedes-AMG, Which was revealed at the L.A. Auto Show in 2018. 
The GTR Pro has an upgraded design than the previous models. It has front bumper canards, a front splitter, a rear wing and diffuser, fender vents, and carbon fiber wheels. 
The car also has a better-performing twin-turbocharged 4L V8 engine that generates 577 hp of power and 516 lb-ft of torque. The GTR Pro can reach a top speed of 198 mph while taking only 3.5 seconds to hit 60 mph.
9. MG ZS EV 
MG Cars is a part of M.G. Car Company Limited having origins in England. The midget open coupes, sports cars, and saloons with two-seaters are the company's most popular products. MG cars have introduced many such vehicles, including MG RV8, MG Midget, MG XPower SV, and MG ZS EV. 
The MG ZS is an electric vehicle featuring a powerful engine with 156PS peak power and 206 lb-ft of torque. The car only takes 8.2 seconds to reach 60 mph, the average time most modern electric vehicles take.
10. Mansory Wraith
Mansory is a German car modification company established by Kourosh Mansory in 1989. Besides manufacturing cars, the company also offers modification services to luxury SUVs and supercars from Ferrari, Rolls-Royce, and many Italian brands. 
The company unveiled its Mansory Wraith at the Geneva Motor Show 2014. The car's two-door coupé body is in a gorgeous combination of petrol and chrome blue, which drew every person's attention at the event. 
This professionally tuned car has a unitary steel monocoque body with a powerful V12 engine. It produces 729.5 bhp of power and 737.6 lb-ft of torque.
11. Mazzanti Evantra
Mazzanti Automobili was established in Italy in 2002 by Walter Farrell and Luca Mazzanti. The company's cars are known as one of the highest-performing cars that start with M, including the Mazzanti Evantra.
The car was unveiled at the Top Marques Show in Monaco in 2013. It has a two-door coupé design with a 7L twin-turbo V8 engine that produces 741 hp of power at 7,500 RPM and 634 lb-ft of torque at 5,000 RPM. The Mazzanti Evantra has many variations, which are soon to be released.
12. Mitsuoka Orochi
Mitsuoka Motors is a Japanese auto manufacturer known for creating cars with unconventional designs. You will get the touch of classic 50s and 60s British cars in the company's vehicles. The company typically modifies production cars, such as the Nissan March. However, it has also produced the Mitsuoka Orochi, a sports car.
The Orochi was initially introduced at the Tokyo Motor Show in 2001 as Mitsuoka's original concept car inspired by the Honda NSX. It is available in 2-door coupé and 2-door convertible designs with a powerful 3.3 L 3MZ-FE V6 Toyota engine.
13. Morgan 3-Wheeler
A British car manufacturer, Morgan Motor Company, has been producing unique cars since 1910. The company uses wood for its vehicles' body shells and sports cars' performance. All its cars are super lightweight, such as the Morgan 3-Wheeler.
The 3-Wheeler has an attractive translucent golden color body. Under the hood is a 2L S&S V-twin engine that produces 68 hp and 95 lb-ft of torque. The company claims this car can reach 62 mph in just 7 seconds with a top speed of 150 mph.
14. Mastretta MXT
Mastretta MXT Is a Mexican auto manufacturer that's been operating since 1987. The company first started as a kit developer for different vehicles. In 2010, it finally began manufacturing its car without foreign help. The Mastretta MXT was unveiled at the L.A. Motor Show in 2011.
MXT has a monocoque chassis and a 2-door coupé design. It also features an inline 4-cylinder Ford Duratec engine with 247 hp and 257 lb-ft of torque. 
15. Montecarlo Automobile Rascasse
Montecarlo Automobile (MCA) Is a Monaco waste car manufacturer. The company has produced many unique sports cars that start with M, such as Monte Carlo ALA 50, Montecarlo Automobile Rascasse, and MCA Carlo Chiti Stradale 90. 
The Monte Carlo automobile Rascasse is a supercar featuring a 5.4L V-12 mid-engine used in Rolls-Royce and BMW. The engine is powerful enough to produce 500 hp, making this model one of the best supercars out there.
16. Mooncraft Shiden
Mooncraft is a car design and engineering firm based in Japan. It became popular with the Mooncraft Shiden, a prototype race car currently used by Cars Tokai Dream28 (a Honda-based team). 
In 2006, the company transformed the original Shiden with a brand new body. Soon, the vehicle competed in the Super GT Championship as a part of the Privée team. However, in 2011, the Honda team painted the Shiden to match their current name, EVA Racing. The latest Shiden model has a Riley Daytona Prototype as the body with the "RT-16" in the chassis.