While DaVinci Resolve has maintained an unchallenged grip on the free video editing market, in 2021, ByteDance released the CapCut video editor for mobile and PC. This new editor promised a powerful free-to-use editor with a paid, software-as-a-service model premium version providing additional features and effects. However, there is a noticeable difference regarding CapCut vs. DaVinci Resolve. Let's examine these programs in detail.
CapCut vs. DaVinci Resolve: Side-by-Side Comparison
DaVinci Resolve
CapCut
Developer
Blackmagic Design
ByteDance
Price
Free to use
$295 permanent commercial license
Free to use
$13.99/month (monthly plan)
$129.99/year (yearly plan)
3rd Party Plugins
Yes
No
Other Program Integration
Fusion
None
Hardware Integration
Blackmagic Cameras, Video, and Audio Workspace Products
None
Powerful Color Grading Tool
Blackmagic Design DaVinci Resolve Studio
Professional video editing program
Perfect for colorists
Features 8K editing
Compatible with Mac, Windows, and Linux
NLE editing tools
Compatible with Resolve Studio 16
We earn a commission if you make a purchase, at no additional cost to you.
CapCut vs. DaVinci Resolve: What's the Difference?
DaVinci Resolve and CapCut are entirely different creations, serving separate markets and dealing with individual challenges. The primary differences between CapCut and DaVinci Resolve stem from the fact that they serve different clientele. CapCut is for fresh-faced editors who mostly make short videos for the TikTok platform, while DaVinci Resolve is aimed at professional editors with experience in tape editing.
Timeline Format
Both CapCut and DaVinci Resolve use a non-linear timeline format, meaning you can edit any part of the video at any time; you don't have to work on them in the order that they will appear in the final product. However, there are many nuances between non-linear timelines, as different companies will take unique approaches.
Let's start with the similarities. CapCut and DaVinci Resolve both use a Ripple Cut and Magnetic Timeline method on the primary media layer. That means when you change it, the change affects all media clips in the timeline after that point. However, if you don't like this feature, they allow you to turn it off with a simple toggle button.
Now, the differences: DaVinci Resolve doesn't treat effects as a separate layer, while CapCut does. Adding an effect to your CapCut timeline creates a small pseudo-layer on top of the affected clip that represents the effect. This timeline feature can be helpful or annoying, depending on how you use your effects and what you're used to.
If you like to have effects spanning multiple clips without going in and syncing them up to ensure that they don't have little jumps in between clips, the "effects as a layer" thing could be helpful. However, adding each effect to its own layer also increases visual clutter. Thus, you must decide what's most important to you on this axis.
DaVinci Resolve's timeline also aims to recreate the feeling of tape editing, while CapCut provides more of a modern digital editor feeling. Little things like the tracks starting at 01:00:00 instead of 00:00:00 differentiate DaVinci Resolve's overall atmosphere from other digital video workspaces.
Still Graphic Editing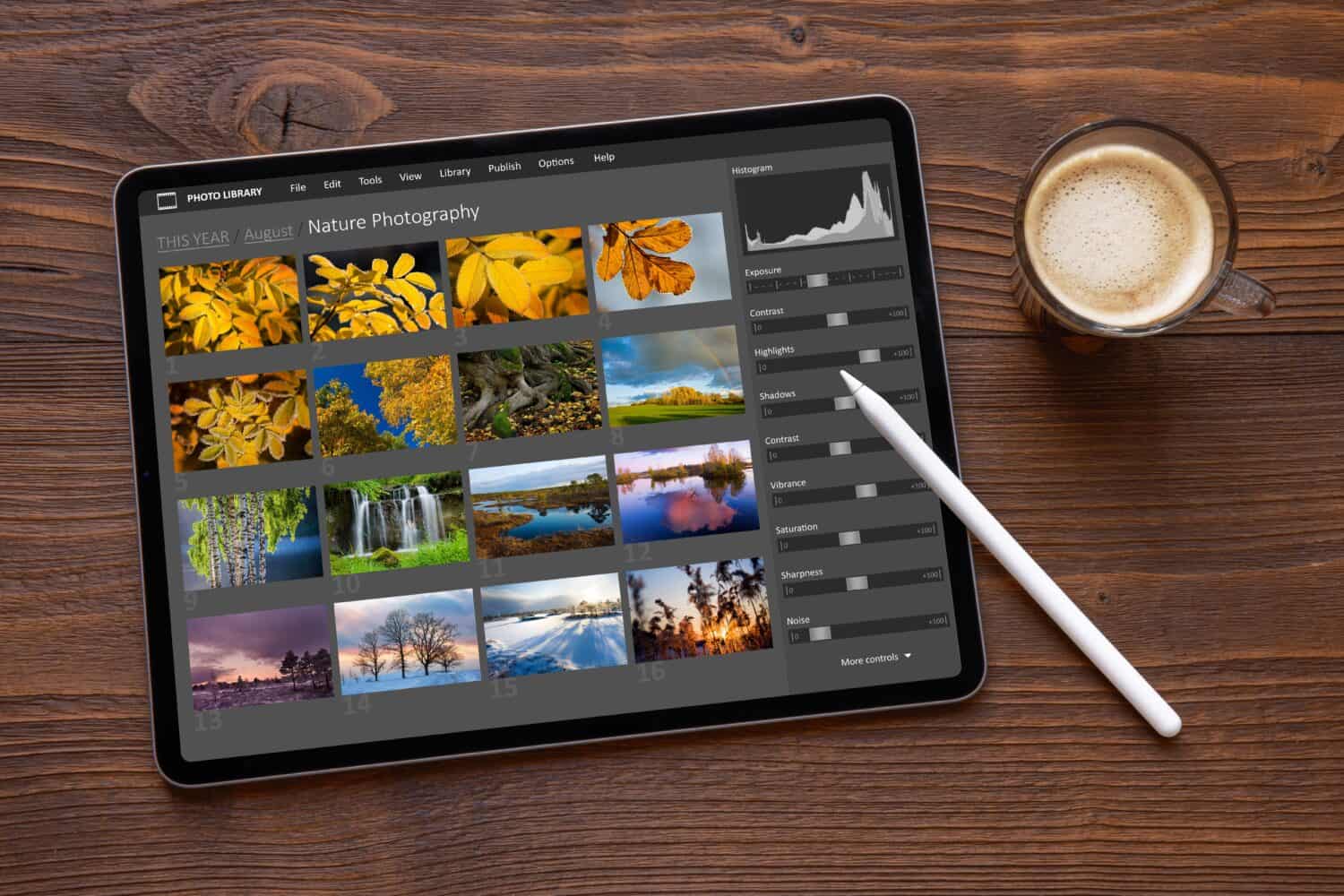 DaVinci Resolve is a video editing suite with a motion graphics engine and a digital audio workspace. CapCut is an "all-in-one video and graphic editor," allowing you to alter video or still graphics within its workspace.
CapCut's photo editing space is roughly in line with something like Canva. It's definitely not as powerful as a full-fledged photo editing suite like Photoshop or even something like GIMP or FireAlpaca. Its focus on producing images specifically for social media, notably for Instagram and TikTok, means that it lacks many features that wouldn't be considered necessary for social media managers.
Essentially, while DaVinci Resolve doesn't provide a native still graphic editor, you really aren't getting that much more by switching to CapCut. If editing photos is that important to you, you'd be better off investing the time into learning GIMP or the money into Adobe Creative Cloud.
Motion Graphics
While both CapCut and DaVinci Resolve feature motion graphics, the way they do so differs significantly. CapCut features motion graphics presets that users can layer and manipulate using parameters determined by ByteDance. DaVinci Resolve has a full-fledged node-based motion graphics engine that allows users to create and modify their own motion graphics keyframe-by-keyframe.
If you're okay with having less control over how your motion graphics look, then CapCut can be an excellent way to get some stunning animations with very little input. However, if you want to learn how to composite videos and do motion graphics yourself, CapCut just won't have enough customizability for you to learn anything applicable to professional work.
If learning how to produce stunning, cinema-level motion graphics interests you, DaVinci Resolve is an excellent, low-cost way to learn video compositing and VFX. The program has a full-fledged VFX and video compositing suite in the Fusion tab. You can even create your own presets and plugins for DaVinci Resolve, which many producers do for free.
Fusion can also be purchased as a standalone program. However, if you choose to use the program through DaVinci Resolve's tab, you won't sacrifice an extreme amount of power; you'll still get access to all of the main features and tools Fusion offers for video compositing and VFX.
Audio Editing
If you want to do any meaningful audio editing, you'll need to choose DaVinci Resolve. While you can make some minor audio adjustments in CapCut, it lacks more powerful tools than simply changing the speed or pitch of an audio track.
Conversely, DaVinci Resolve packs a full-fledged digital audio workspace into the Fairlight tab. Not only is Fairlight a relatively powerful DAW in its own right, but Blackmagic Design also produces audio design equipment and hardware that integrates with Fairlight to give you access to the home studio experience.
Color Grading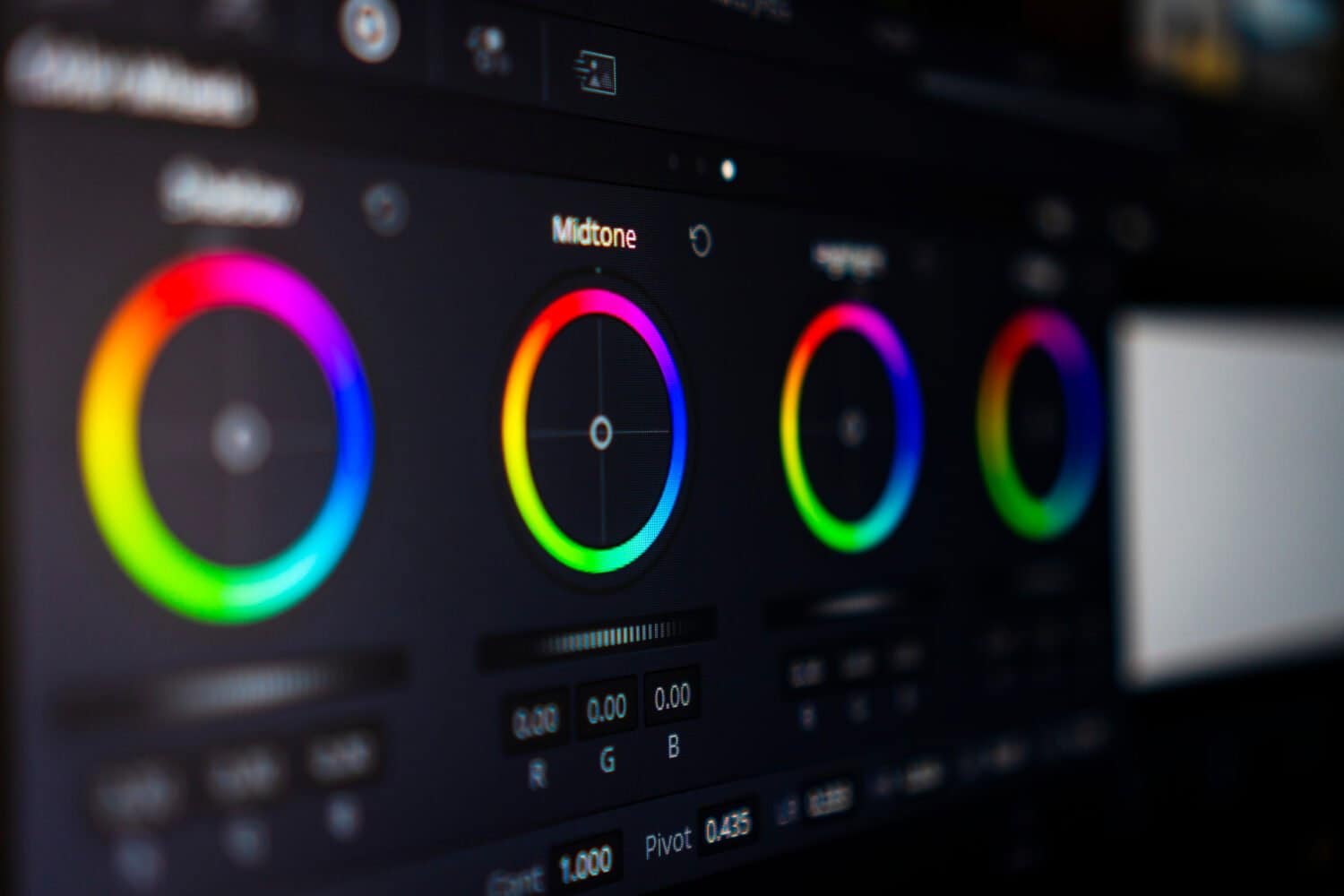 DaVinci Resolve was initially developed as a color correction tool. So, you can expect its color grading properties to be stellar, and it does not disappoint. Many professionals consider DaVinci Resolve the most potent color grading program on the market, in line with Avid Media Composer and Adobe After Effects.
CapCut has no real color grading tools. It has some minor, simplified color correction tools, and you can import look-up tables (LUTs), but that's about it. There's just no comparison to DaVinci Resolve.
Price
Often the most influential feature for users, both programs offer competitive free-to-use pricing. While that may change for CapCut in the future, DaVinci Resolve has remained free to use for many years, and we don't see that changing soon.
However, while they are free to use, both programs also offer a commercial license you can purchase to increase your editing power. DaVinci Resolve's paid license is more expensive at first glance, costing $295 upfront, compared to CapCut's $12.99 monthly or $129.99 yearly. The difference is that DaVinci Resolve's license is one of ownership, while CapCut's is a software-as-a-service (SaaS) model.
What's the difference? With DaVinci Resolve, Blackmagic Design guarantees you'll get access to all updates and future versions of the program. ByteDance doesn't even ensure that you'll be grandfathered in at your current price should the price of CapCut's subscription change.
Artificial Intelligence Integration
If you don't want to do the work, you can use CapCut's Autocut and Autogenerate tools to make videos entirely without the touch of a human being. Autocut allows you to input up to 16 media files, and the program will splice them together. Autogenerate has you input either a prompt to generate a script or a script you've written yourself. It will then create media and a voiceover for that script.
CapCut vs. DaVinci Resolve: 5 Must-Know Facts
CapCut is owned and operated by Chinese company ByteDance.
DaVinci Resolve's license guarantees access to the current and all future versions of DaVinci Resolve.
CapCut has motion graphics presets, but editing and customizing them are limited.
DaVinci Resolve has a digital audio workspace compatible with Blackmagic Design's home audio studio equipment.
CapCat is a SaaS model. You will never own the software to use it.
CapCut vs. DaVinci Resolve: Which One Is Better?
DaVinci Resolve outperforms CapCut on every axis important to professional video editors. That's why DaVinci Resolve has a small but dedicated pool of experienced users who work with large, multinational studios. CapCut remains a one-off tool for up-and-coming influencers who don't know how to edit videos.
If you want to become more than someone who posts personal videos on social media for fun, you should choose DaVinci Resolve. It will give you the power and tools you need to excel in the video editing field. It will also teach you transferable skills to bring to a different platform if you ever get a job editing videos professionally and need to use another editor.
Professional video editing program
Perfect for colorists
Features 8K editing
Compatible with Mac, Windows, and Linux
NLE editing tools
Compatible with Resolve Studio 16

Buy on Amazon

We earn a commission if you make a purchase, at no additional cost to you.

12/07/2023 01:46 pm GMT