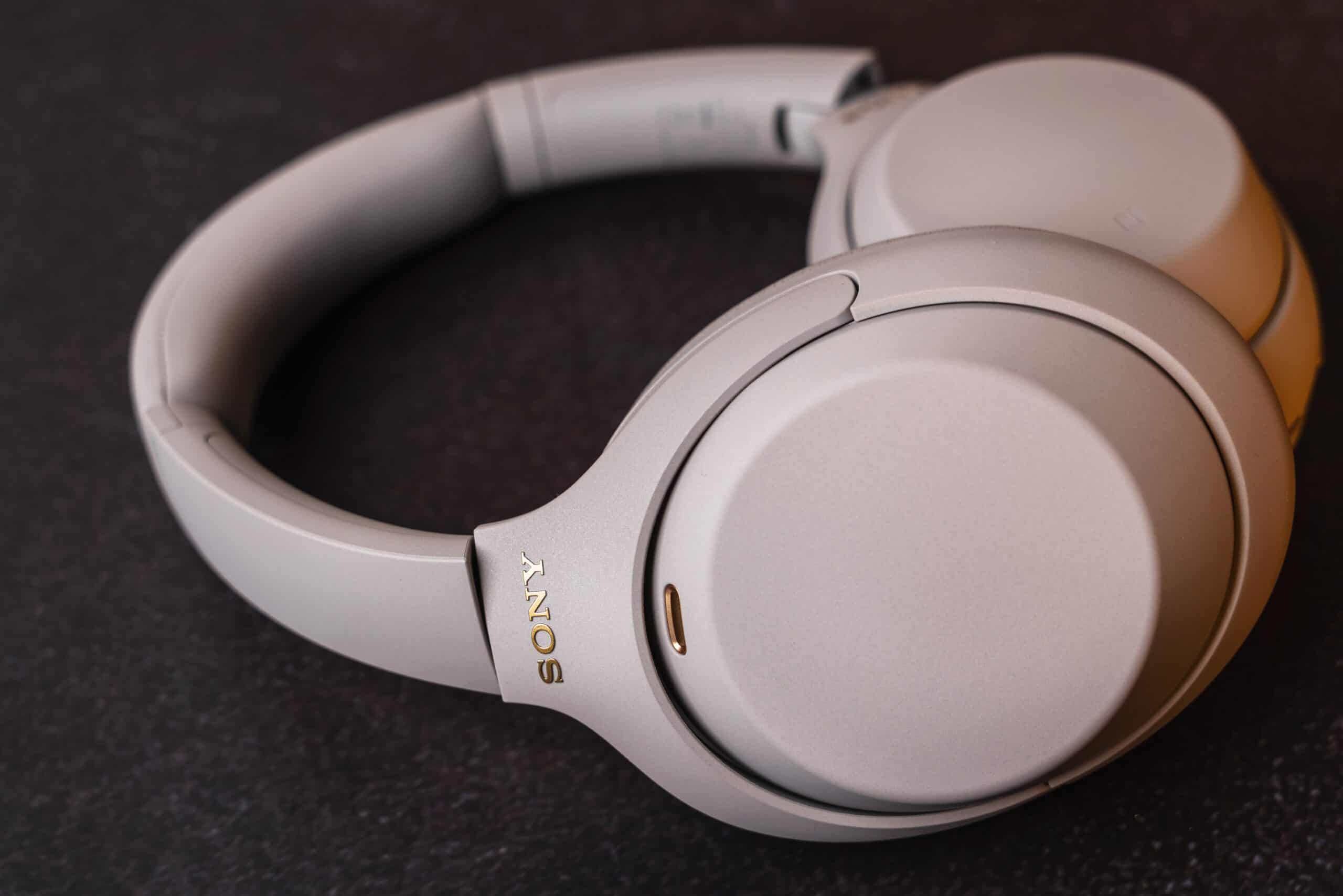 Bose Quietcomfort (QC) 45 and Sony WH-1000XM4 may be over a year old, but they are still heavy hitters. Bose produces some of the best headphones, and their QC 45s are better than the QC 35s in noise-canceling and battery life. Likewise, the Sony WH-1000XM4 boasts improvements over the WH-1000XM3s, such as more voice control options, longer battery life and multi-device pairing. But how exactly do these two devices stack up against each other? Answer that question with our full Bose QC 45 vs Sony WH-1000XM4 comparison below.
Bose QC 45 vs Sony WH-1000XM4: Side-by-Side Comparison
| | Bose QC 45 | Sony WH-1000XM4 |
| --- | --- | --- |
| Price | $249 | From $221.43 |
| Release date | September 2021 | August 2020 |
| Battery life | 24 hours | 30 hours |
| Weight | 238 g | 254 g |
| Colors | Black, Smoke White | Black, Silver |
| Noise-canceling | Two modes: 'Quiet' and 'Aware' | 'Ambient Sound' mode (adjustable), 'Noise Canceling' mode |
| Connectivity | Two devices | Two devices |
| Touch controls | No | Yes |
Best for Comfort
We earn a commission if you make a purchase, at no additional cost to you.
Bose QC 45 vs Sony WH-1000XM4: What's the Difference?
Design
Not much changed between the Bose QC 35 and 45. There's leather padding on the headband instead of suede, additional metal hinges for durability, and vents in the ear cups, which improve the sound quality. USB-C replaces the micro USB port, but all in all, the design is similar. This is the theme with the Sony WH-1000XM4; apart from larger earpads and some minor differences, not much distinguishes them from the WH-1000XM3s.
A slight weight difference exists between the two models, but it's not large enough to make much difference unless using them for long listening sessions. You also get two color options with each, although some will undoubtedly prefer either the Smoke White of the QC 45s or the Silver of the Sonys to the alternative. The WH-1000XM4s also have a little more impact with their design due to the curved headband and copper accents, but the QC 45s are slightly lighter and reportedly more comfortable long-term. Both models are foldable for easier storage and transportation, so it's a close tie.
Sound Quality
Arguably the most important feature of all headphones is the sound quality. Generally, the Sony model has much more pronounced bass than the QC 45s, whose sound is more balanced. Sony WH-1000XM4 uses the same drivers as their predecessors, but the EQ can be adjusted to a user's tastes through the app. Sony also offers 360 Reality Audio, a spatial audio platform compatible with streaming services such as Amazon Music and Tidal. Bose does not offer this or sound customization. The Active EQ and TriPort acoustic architecture of the QC 45s does a great job of refining and balancing the sound, however, so you'll still hear many crisp details. Overall, the WH-1000XM4s give a more dynamic sound than the QC 45s, but both are much improved over previous models.
As for call quality, the QC 45s pull ahead with their clear sound and effective neutralizing of background noise. However, the microphone does pick up a fair amount of wind taking a call, so it isn't ideal under certain conditions. Similarly, weak resistance is an unfortunate feature of the WH-1000XM4 and sometimes muffled sound. Regarding calls, the QC 45s have room for improvement but are superior to the Sony's for sound quality and isolating your voice.
Active Noise Cancellation
Bose is practically known for the excellent noise cancellation of its headphones, and the QC 45s don't disappoint. While they don't have as many levels of noise cancellation as the Bose 700s, opting for 'Quiet' and 'Aware' modes, their performance is superb. The WH-1000XM4s come with a huge 20 adjustable levels to their 'Ambient' mode, but the QC 45s 'Aware' mode achieves essentially the same cancellation as the highest ambient level of the Sony's. You can adjust Sony WH-1000XM4's noise cancellation via the Sony app, something the QC 45s don't have. The Sony's also include the NC Optimizer, which creates the optimum listening experience based on your head size, and Atmospheric Pressure Optimization, which changes pressure based on altitude, a lovely addition when flying. 
It's clear that Sony has improved its ANC technology over the years, and the customizable aspects are appreciated. The QC 45s still reign supreme, though, especially regarding wind. Both models will effectively cancel up to 90% of ambient noise across varying frequencies. So, you won't be disappointed with the ANC capabilities of either. However, the QC 45s are slightly better at noise canceling.
Best Overall
Sony WH-1000XM4 Headphones
Industry-leading noise canceling with Dual Noise Sensor technology
Next-level music with Edge-AI, co-developed with Sony Music Studios Tokyo
Up to 30-hour battery life with quick charging (10 min charge for 5 hours of playback)
Touch Sensor controls to pause/play/skip tracks, control volume, activate your voice assistant, and answer phone calls
Speak-to-chat technology automatically reduces volume during conversations
We earn a commission if you make a purchase, at no additional cost to you.
Features
Both headphones pack some awesome features, but some key differences exist. Firstly, the WH-1000XM4 allows you to answer calls, use voice controls or adjust volume with touch-sensitive controls. They also pause the music when the headphones are removed and resume it when placed back on. Placing your hand over the right earcup will pause the music. Moreover, you get automatic integration with Alexa and Google Assistant, allowing you to adjust your headphones easily. 
The Sony Headphones Connect has customization settings, such as the mentioned NC Optimizer and Speak-to-Chat, which pauses music when you speak. The app even has automatic firmware updates and can power off headphones remotely. Bose Music app doesn't have as many options. It does have SimpleSync and Self Voice, though, for pairing with a soundbar or smart speaker and adjusting the volume levels of your voice on calls. While helpful, these features aren't as many.
Both models can pair via Bluetooth up to 50 feet and pair to two devices simultaneously. However, there is a distinct lack of touch controls with the Bose's, so you'll have to get used to relying only on physical buttons. There's also no NFC technology with the QC 45s, so pairing isn't quite as effortless as it is with the WH-1000XM4.
Battery Life
The QC 45s have a battery life of 24 hours, whereas its counterpart goes 30 hours with ANC on. Since you can't turn off ANC with the QC 45s, the runtime of Sony's can increase further to 38 hours. The model can also receive 5 hours of runtime with a 10-minute charge, significantly better than the 3 hours you'd get with the QC 45s on a 15-minute charge. WH-1000XM4's numbers certainly look a lot more impressive, but some real-world testing has determined there not to be as much of a vast difference in reality between the two devices, but the difference is still there. The Sonys also charge a lot quicker, so they are definitely the winners regarding battery life.
Price
The QC 45s were cheaper than the WH-1000XM4s when they officially launched, but the picture now isn't the same. As of the time of writing, the Sony's are the slightly cheaper of the two on Amazon. We will likely see the QC 45s price decrease with age, but there's not much in it currently.
Bose QC 45 vs Sony WH-1000XM4: 7 Must-Know Facts
The QC 45s offer marginally better noise cancellation than the WH-1000XM4.
WH-1000XM4 sound quality is superior, with more customization and pronounced bass.
There isn't much of a price difference, but the Sony's comes in cheaper.
The battery life of the Sony's is longer than the QC 45s, and the charging time is shorter.
The Sony model has adjustable ANC, but the QC 45s don't.
WH-1000XM4 has many more customizable features via the app than the QC 45s.
The QC 45s only have physical buttons, but the Sony's have touch controls.
Bose QC 45 vs Sony WH-1000XM4: Which is Better?
In terms of noise cancellation, the QC 45s ever so slightly win the contest. But regarding features, customization, and overall sound quality, Sony takes first place. The Sony WH-1000XM4 edges out the competition, with the price and battery life being bonuses. With all the extra features, you tend to get more value for your money with the Sony's.
Up Next…
These Are the 6 Best Bose Noise-Canceling Headphones – Interested in more things Bose? Check out other excellent Bose products here.
Beats Flex vs BeatsX: 3 Differences & Full Comparison – If you're after a new set of wireless earbuds, these options from Beats are great.
What are the Best Bose Earbuds? We Checked – Discover the best earbuds Bose has to offer and find the ones that fit your needs.