Imagine staying connected with your family and friends without worrying about breaking the bank or exceeding your data plans. That's the hope of almost every American because, for starters, mobile phone plans are pretty expensive. Thus, to reduce the overall outlay of staying connected with loved ones, wireless service providers like AT&T and Boost Mobile introduced Family Plans as part of their offerings.
Boost Mobile has cell phone plans starting at $15 monthly. The company's data plans range from 5GB to Unlimited data, and a customer can add up to five lines to a plan. However, you can only save on costs with the Boost unlimited plans, up to $20 for any additional line. Unfortunately, for the other plans, any additional secondary line costs the same as the primary line. 
In addition, the company doesn't have service contracts, meaning customers can change or end a plan anytime. And if you have a 5G capable device, you can enjoy fast internet speeds in all 5G network enabled areas.
This article dives deeper into the details and pricing of the Boost Mobile family plan. We'll cover all there is about the packages to help you decide if it's worth your dime.
Boost Mobile Specifications
| | |
| --- | --- |
| Founded | 2001 |
| Founder | Peter Adderton |
| Products | Wireless services and smartphones |
| Active users | 7.98 million (Alongside sister brands Ting Mobile, Gen Mobile, and Republic Wireless) |
| Areas served | United States and Australia |
| Mobile network | 5G/4G |
| Boost Unlimited 30GB  | $50 ($30 for an additional line) per month |
| Boost Unlimited 35GB | $60 ($40 for an additional line) per month |
Brief History of Boost Mobile
Boost Mobile is an American telecommunications company headquartered in Irvine, California. Founded by Peter Adderton, the company started its operations in 2000, offering wireless communication services to citizens of Australia and New Zealand. Then, in 2001, Boost Mobile entered the United States through a joint venture with Nextel Communications. Subsequently, Nextel provided its iDEN network, and Boost could offer an unlimited push-to-talk service for only a dollar a day.
Then, we still had unlimited talk plans, but Boost marketed its services to urban minorities in California and Nevada. In 2005, the Sprint Corporation acquired Nextel, and Boost became a subsidiary of the merged company. Still, it continued to use Nextel's iDEN infrastructure. In 2006, the company introduced its unlimited plan offering in select areas and used Sprint's CDMA infrastructure to foster its expansion. The plan included unlimited talk, internet, and text.
Later, in 2009, Boost introduced the Monthly Unlimited Plan to its offering, and within three months, it had an additional 674,000 customers. However, the company didn't expect this sudden surge in traffic, and because it still used Nextel's iDEN infrastructure, it caused a lot of strain. Unfortunately, Nextel lost over 1.25 million subscribers because of reported delays in receiving text messages.
In 2010, Boost introduced a new Unlimited Plan under Sprint's CDMA network. Sprint would acquire Virgin Mobile USA and later reorganize the two (Virgin Mobile and Boost) into a new group. Subsequently, Nextel decommissioned its iDEN network and migrated its customers to the CDMA infrastructure.
In 2020, Sprint ended the Virgin Mobile USA brand and migrated its customers to Boost. Sprint merged with T-Mobile the same year and sold the Boost Mobile enterprise to Dish Network. Boost Mobile remains a Dish Network subsidiary to date. The company also owns Gen Mobile, Ting-Mobile, and Republic Wireless.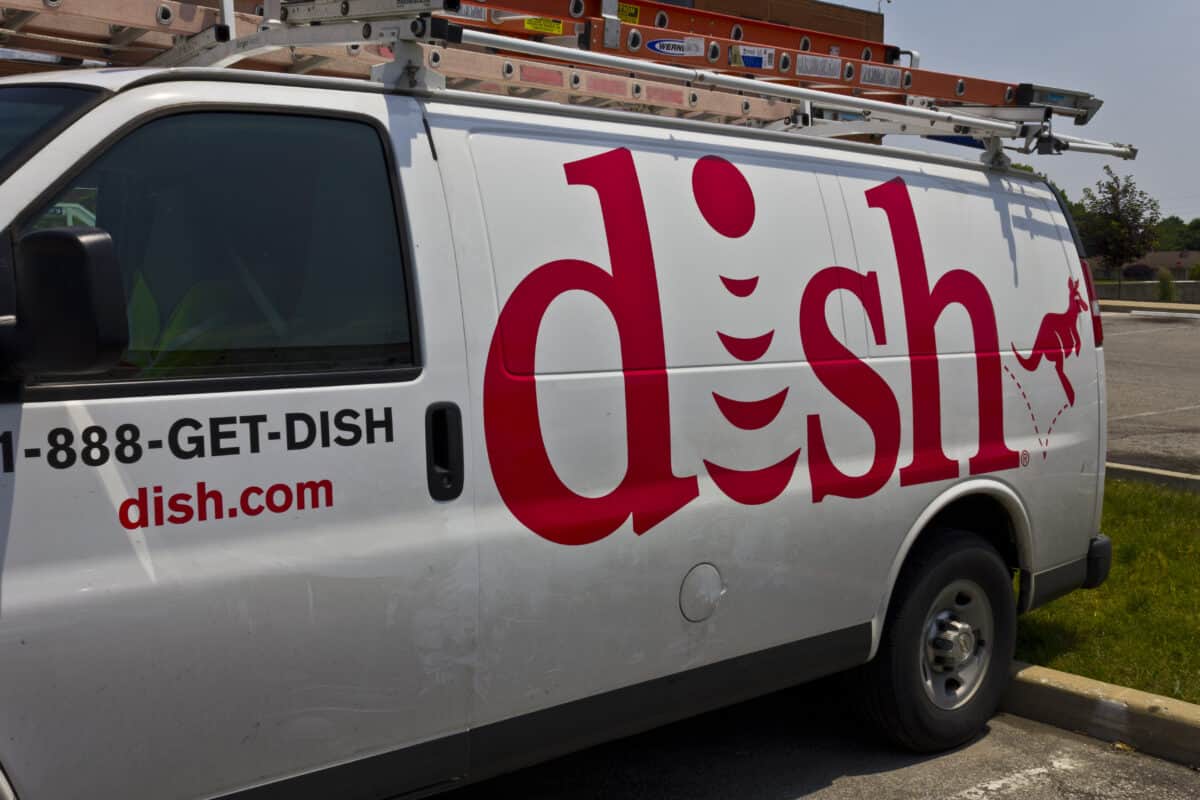 About the Boost Mobile Family Plan
Boost Mobile has three stackable plans and two unlimited plans. As stated earlier, Boost Unlimited plans offer more bang for the buck because they allow customers to save. To put this into perspective, it would cost you the same amount as the primary line if you buy an additional line for the Boost 2G, Boost 5GB, and Boost 10GB offerings. 
For any additional plan, you'd pay $15, $25, $40, and $60, respectively. New customers who bring their phones are only eligible for the Boost 2GB for $15 plan. The Boost 5GB for $25 is only available to new customers who don't bring their phones. Old customers can opt for the Boost 10GB for $40 or the unlimited plans.
| Monthly Plan | Data (Capped) | Talk & Text | Mobile Hotspot |
| --- | --- | --- | --- |
| $15 | 5GB | Unlimited | Yes |
| $25 | Unlimited | Unlimited | Yes |
| $40 | Unlimited | Unlimited | Yes (12GB) |
While there may be no discounts on additional lines, the primary account holder can make a single payment for the entire family. For instance, if a family of three picks the Boost 2GB for $15, the primary account holder will pay $45 to Boost Mobile.
Unfortunately, with the above three lines, there's no separate hotspot data allocation. Thus, creating a hotspot connection for other devices like laptops and tablets will eat into your main data allotment.
The Unlimited Plans' pricing is different. With these plans, a customer saves with every additional line. Boost discounted these plans at $20 for any secondary line. Therefore, besides being relatively cheaper, the Unlimited Plans provide flexibility and more data for mobile hotspots.
Boost Mobile Family Plans: Different Packages Explained
In this section, we'll focus more on the Unlimited Plans because they offer the most value to consumers.
The two Boost Mobile unlimited packages are:
Boost Unlimited 35GB for $50
Boost Unlimited 35GB for $60
While most of their features are similar, they have a few subtle differences that may make one a more suitable option for your needs. Therefore, this section covers each plan's features, pricing details, benefits, and drawbacks.
Boost Unlimited 35GB for $50
The Boost Mobile $50 Unlimited package is the cheapest Unlimited Plan option. The plan has several features allowing users a seamless mobile experience. Plus, any additional line costs $30, giving customers a $20 discount.
Data
Data is the most integral part of this offering. Boost Mobile grants its users 35GB of data for the price. Like other wireless service providers, such as AT&T, the company includes data caps. Once you exhaust the allocated 35GB, the internet connection will slow down, but if you want to continue with the high speeds, you must purchase more data from the additional data packs.
These data packs are available in two options. You can buy either ongoing or onetime data packs. $5 will give you 1GB of data, and $10 will provide you 2GB for each package. In addition, customers with extra gadgets wanting to connect them to the internet can use 12GB hotspot data. This hotspot package is generous, especially for users who work on the go. Once you exhaust the hotspot data, it doesn't slow down, and you'll start eating into the plan data.
Other Features
The $50 Unlimited package also features more perks, making it an attractive option for heavy-duty users. In addition, the company offers 99% nationwide coverage through its 4G network, meaning customers can expect reliable speeds and coverage in most areas.
Unfortunately, this plan doesn't offer HD video streaming. The same is the case for the other three stackable plans. Further, video streaming is only available for up to 480p resolution. Also, music files can only stream for up to 500kbps, which isn't reasonably sufficient, and gamers can't exceed 2mbps.
For customers to enjoy High Definition streams, they must buy the HD streaming resolution for $10 per line per month. As you can see, this only increases the plan's overall costs, but members can access HD video streaming that can go up to 1080p resolution. With the additional package, HD music streaming can go up to 1.5Mbps, and Gaming streams up to 8Mbps.
Boost Unlimited 35GB for $60
Despite being a little more pricey, this plan offers the best value for customers. For $60, it gives users a range of exciting features. This package offers unlimited talk and text, similar to all Boost Mobile plans, but majorly differs in hotspot data. Plus, additional lines only have to pay $40 to enjoy all the features offered.
Data
Customers have access to 35GB of internet data, which they can use to watch videos, play video games, and run applications. Exhausting this data will slow down the internet speed, but customers can purchase more from the available Data Packs.
The 30GB mobile hotspot data makes this package a pretty attractive option. In short, if you are on the $50 plan and want an extra 18GB of data, you only need to pay an extra $10. Therefore, this option is quite economical compared to opting for the additional Data Packs features that give you 2GB for $10.
Other features
What makes this plan different from the $50 plan is the 30GB hotspot data. However, it's also the only plan that includes HD video streaming. That means streaming speeds can be as high as 24Mbps or even higher if your device has a high-speed connection. In addition, unlimited talk and text are standard across all the Boost mobile plans, so these aren't exactly exclusive perks.
Boost Mobile Family Plan Pros and Cons
The following section lists the advantages and disadvantages of using Boost Mobile's Family Plans.
Pros
Excellent 4G LTE coverage
Fast 5G in select areas
No credit checks for customers to purchase data
Fast 5G speeds in all available areas
Unlimited Plans come with generous hotspot plans
Boost Mobile doesn't have service contracts
Unlimited talk and text for all plans
Cons
Lacks international data coverage
Expensive in the long run, especially with additional plans
No Family Plan discounts for stackable plans
Additional costs for extra features
Lacks unlimited data connection
Boost Mobile Family Plan: Is It a Buy?
Buy It If…
If your phone is 5G compatible and you live in an area with 5G infrastructure.
The Boost Mobile Unlimited Plan's 5G access is an excellent option for users with access to 5G coverage. With this network, you can experience faster downloads and upload speeds, lower latency, and more reliable connectivity than a 4G network. Plus, Boost Mobile uses T-Mobile's network, which has extensive 5G coverage across the United States.
If you want access to unlimited talk and text.
The Boost Mobile family plan is excellent if you want unlimited talk and text. You won't have to worry about running out of minutes or messages, which can be a relief if you use your phone for frequent communication with family, friends, or colleagues.
Don't Buy It If…
If you want access to consistent HD-quality and 4K video streams.
Boost Mobile's family plan may not be the best option if you want access to consistent 4K and HD-quality video streams. The plan includes unlimited data but only offers SD-quality video streams for stackable options and HD quality for Unlimited plans, which can be a downside for those who want to watch high-quality videos on their mobile devices. In such cases, users must buy additional packages for an extra $10, which can be quite costly.
If you want unlimited hotspot and plan data connection.
Boost Mobile's unlimited data plans include limited mobile hotspot data. The amount of hotspot data you get depends on your chosen plan. For example, the $50 plan includes 12GB of hotspot data per month, while the $60 plan includes 30 GB. Boost Mobile's plans may not be your best option if you need unlimited hotspot data. Consider a plan from a carrier that offers unlimited hotspot data, such as T-Mobile or Verizon.
The image featured at the top of this post is ©rafapress/Shutterstock.com.