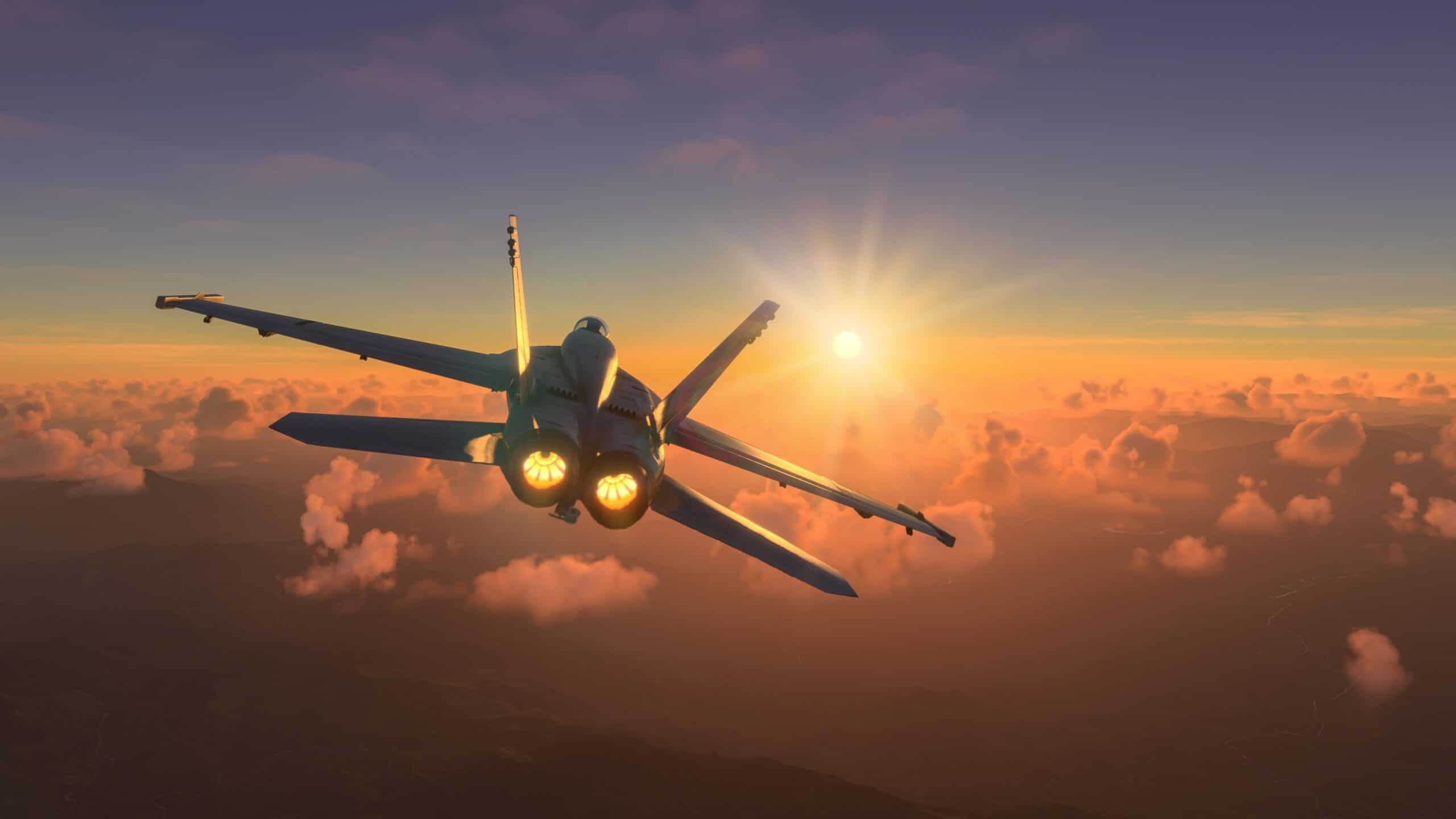 The thought of traveling to a faraway holiday destination is always exciting until you factor in the long flight hours. Most people dread traveling because of this reason. However, it will soon be a non-issue because Boom plans to unveil a supersonic flight twice as fast as a standard passenger jet like Boeing 737. 
It won't be the first time a supersonic airliner takes off the ground. 1969 marked the first flight of the Concorde; in 1976, it was officially introduced for passenger transport. However, it wasn't until 2003 that Air France and British Airways retired their Concordes due to decreased demand and high maintenance costs. 
The Concorde was a highly expensive airplane to operate mainly because of the high fuel consumption of its engines. Boom Supersonic seeks to solve this challenge by using more fuel-efficient engines to reduce costs immensely. The company is also working to minimize the impact of sonic booms, which will significantly reduce noise pollution. 
Given the underdevelopment of the time, Concorde didn't have as many routes. Today, Boom has already established more than 600 profitable flight routes across the globe, and one of them is the New York-London path. 
How Fast Will Boom Travel From New York to London?
New York to London in 3.5 hours seems overambitious. But when you look at the speeds and other metrics Boom presents, this is a milestone already achieved. Boom's Overture is a Mach 1.7, a speed measurement that indicates it's 1.7 times the speed of sound. That's a pretty 1,300 mph cruising speed over water. 
Compared to standard passenger jets, the plane is twice as fast over water and 20% faster over land. While Overture won't be as fast as Concordes, it promises exemplary efficiency that's never been seen before. 
Let's put this into perspective. The flight distance between New York and London is 3471 miles, or 5,586 km. It usually takes 7 hours to fly between these travel points. Now, Boom markets itself as a plane that is twice as fast as standard passenger jets, essentially meaning that it will take 3 hours and 30 minutes to travel between London and New York. 
This aircraft has a range of 4,250 NM (4,888 miles/7,867 km) and will carry 65 to 80 passengers. Dubbed the "son of Concorde," the company says it will use 100% sustainable aviation fuel. 
How Much Will It Cost to Fly on Boom Overture?
It's pretty challenging to directly compare the cost of a flight ticket for the Boom Overture to that of the Concorde. The two have different operating expenses, and Concorde operators may choose other business models. Moreover, the economic conditions have vastly changed.  
However, based on statements from Boom, the company seeks to make supersonic travel more accessible and affordable than it was with the Concorde. Boom once stated that the cost of an Overture ticket would be around the same as the current business class. Therefore, supersonic flying will be attainable even to the commoner.
When adjusted for inflation, a New York to London round trip cost about $20,000 on the Concorde. Scholl, Boom Supersonic CEO, announced that the Overture would be optimized to offer operating economics that would allow the airliner to cost only $5,000 on the same route. 
The New York to London route is one of the most profitable. If the Overture operators can optimize such opportunities, they can sustain their operations for a long time.
When Will You Be Able to Fly on the Overture?
Boom is targeting to begin commercial flights in 2030, subject to regulatory approval. In 2020, the company publicly unveiled the XB-1, a demonstrator aircraft that Boom will use to develop the futuristic Overture supersonic. Test flights for the XB-1 were scheduled for 2022, but the company postponed this to 2023. 
Boom aims to unveil the first Overture in 2025, hoping to attain type certification in 2029. In January 2023, the company officially began constructing the Overture Superfactory at Piedmont Triad International Airport in Greensboro, North Carolina. 2024 will see the start of production of the Overture airliner.
The company says it will hire more than 2,400 workers, stating that recruitment is already underway. The state's economy will grow by about $32.3 billion in 20 years. Also, the area has access to leading universities, technical schools, colleges, and top-tier aerospace suppliers that will foster the production process. 
Airlines that Placed Orders For the Overture
Several companies have already placed orders for the Overture. Some of these companies include:
American Airlines: In August 2022, American Airlines, alongside Boom Supersonic, announced that the company had placed a deposit for 20 Overture planes, with an option for 40 more aircraft. The terms of the agreement state that Boom must meet the performance and safety requirements of the industry and other customary conditions before they deliver any Overture.
United Airlines: The first US airline to place orders for Overture Aircraft was United Airlines. In 2021, the company announced it would be the first US flight company to operate a supersonic airplane. United will buy 15 Overtures with a promise for 35 more. The two companies will collaborate on several operational and sustainability aspects of the new aircraft. 
Japan Airlines: Japan Airlines has a preorder agreement with Boom Supersonic to purchase 20 aircraft. The company entered this agreement in 2017, and ever since then, they have been working together to develop a reliable and easily maintained aircraft. JAL made a $10 million strategic investment into the company. 
Besides airline companies, Boom has several strategic partnerships and agreements with other companies like Northrop Grumman, Flight Safety, Water Shed, Air Company, GE Additive, etc. The company is also in a three-year strategic partnership with the US Airforce worth $60 million. 
The Air Force awarded Boom Supersonic this contract in 2022. The agreement was through AFWERX, an innovation arm of the  Air Force, and AFVentures. Referred to as Strategic Funding Increase (STRATFI), this contract is meant to accelerate research and development on Overture. 
Overture's Technical Specifications Explained 
Achieving speeds twice as fast as sound requires serious technical capabilities. If you are wondering what makes Boom supersonic so fast, here are some technical specifications that justify the speeds. 
Contoured Fuselage
Overture features a contoured fuselage instead of the cylindrical shape in most passenger aircraft. This design ensures increased efficiency by reducing drag. Often called the "area rule" design, it reduces the shock wave that forms around the airplane as it approaches the speed of sound. 
Usually, shock waves form when there's a sudden air compression at the front of the aircraft. Consequently, this wall of air creates so much air drag that it slows down the airplane, making it less efficient. Beside's the area rule design, the fuselage features a droop-like nose designed to improve visibility when landing and taking off. 
Swept Back Wings
Swept back wings are common among supersonic aircraft, and the Overture is no different. Overture's wings sweep back at an angle of 55 degrees, which is fairly aggressive compared to many standard jets. The sweep-back angle helps improve stability and control. 
Essentially, the center of the lift moves rearward, thus improving the aircraft's longitudinal stability. Also, the plane is less likely to pitch down or up unexpectedly, making it easier for the pilot to control. 
Symphony Engine
Boom recently unveiled the Symphony Engine, which will be incorporated into the Overture. The engine will provide a 35,000-pound thrust and will feature a passively cooled turbine. Moreover, it will use 100% sustainable aviation fuel, and the propulsion will operate at a net zero carbon. 
Unlike other passenger jets, companies can save more on operating costs. More clearly, there will be a 25% improvement in time on the wing, thus reducing the overall operational costs by 10%.
Boom works with three other companies to ensure the Symphony engine's success. These include Florida Turbine Technologies, GE Additive, and Standard AERO.
Range and Cruising Altitude
Overture has a flight range of 4,250 nautical miles (4,888 miles or 7,867 kilometers.) This metric means the plane can fly nonstop to many of the world's major cities, like New York to London, without any stopovers.
Overture's cruising altitude is about 60,000 ft, which is higher than what most commercial airplanes can go. The high altitude allows the Overture to fly faster and more efficiently because there's less air resistance. 
Closing Thoughts 
Boom Supersonic could travel from New York to London in under 3.5 hours. While it won't be as fast as the Concorde, it will be the quickest passenger flight since the grounding of the Concorde in 2003. Several airline companies have already placed orders, and it's only a matter of time before the Overture becomes the fastest passenger plane in the world. 
However, while we are certain the company will achieve this milestone, federal regulations restrict supersonic flying over land because of these planes' sonic booms. Nevertheless, Boom is determined to meet all the requirements various aviation control authorities set forth.