Home security systems are becoming more popular. They have grown far beyond simple security solutions for those who want to monitor their homes. Consumer technology options like Blink and Eufy represent some of the leading innovations in the home security space, yet the two products offer different options for buyers.
While each home security system carries distinct advantages, these two popular products differ in some key ways. In this article, you will learn about the differences between Blink vs. Eufy and discover which system is best for your needs.
Blink vs. Eufy: Side by Side Comparison
| | Blink | Eufy |
| --- | --- | --- |
| Founded | 2014 | 2011 |
| Pricing | Cameras start at $49.99 | Cameras start at $79.99 |
| Communication | Two-way audio | Two-way audio |
| Video Quality | 1080p – 4K | 720p – 4K |
| Features | Notifications, app controls, extended warranty options, cloud integration | Notifications, app controls, cloud integration, advanced AI features |
Indoor and Outdoor Compatible!
Blink Outdoor Wireless, Weather-Resistant HD Security Camera
Monitor your home day or night with infrared night vision
With long-lasting battery life, outdoor runs for up to two years on two AA lithium batteries (included)
Store video clips and photos in the cloud with the Blink Subscription Plan and save events locally to the Blink Sync Module 2 via a USB flash drive (sold separately)
Outdoor is built to withstand the elements to help you protect your home inside or out, rain or shine
Designed so you can set up yourself in minutes. No wiring, no professional installation required.
5 camera kit
2 year battery life
Motion detection
We earn a commission if you make a purchase, at no additional cost to you.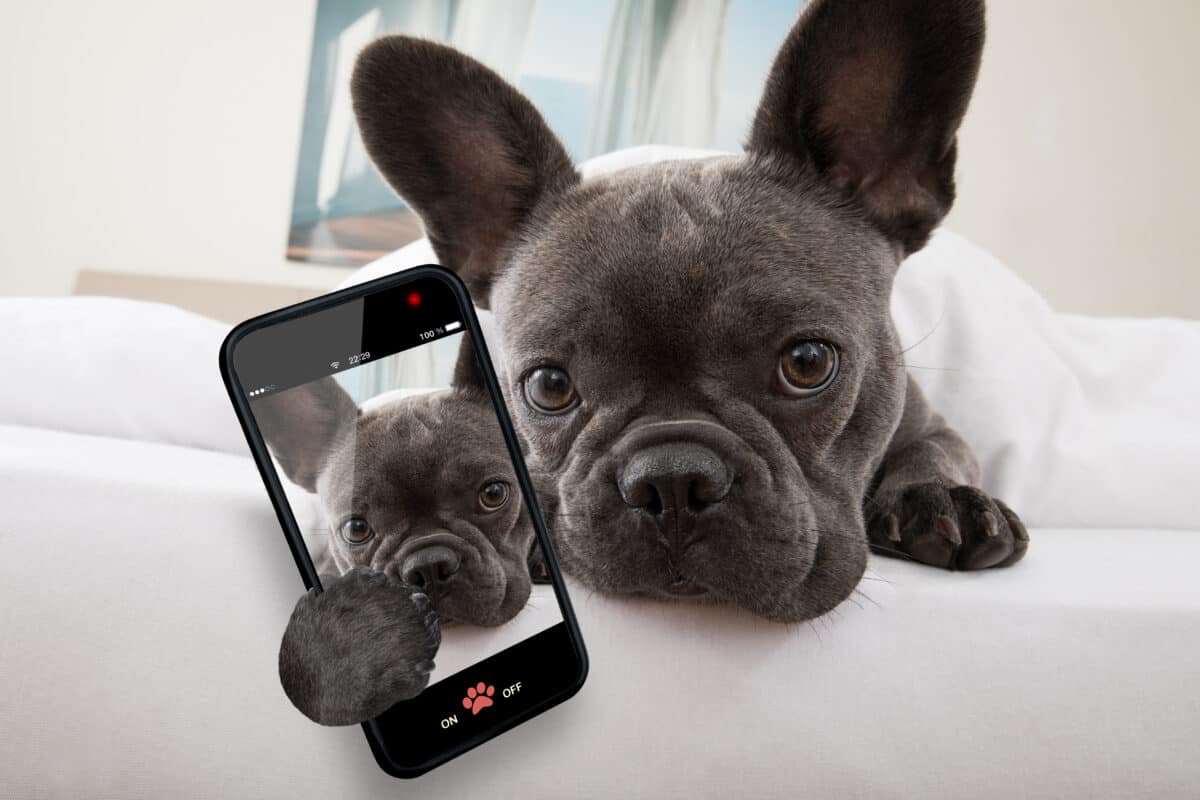 Blink vs. Eufy: 5 Key Points and Must-Know Facts
Blink security systems are intended to be affordable and accessible to all. Owned by Amazon, the company boasts easy integration with other Amazon products such as the Echo Dot. Blink devices offer modular upgrades so you can tailor your setup to your home's unique features.
Those searching for more advanced security offerings should explore Eufy's products. A staple in the industry, Eufy offers more variety and advanced features for home security. Eufy prides itself on responsive design and the latest technology.
Both products utilize cloud integration and smartphone apps to provide ultimate flexibility. Users come first with features that allow for constant tweaking and updates to the security system.
Blink's cameras start at a lower price point, while Eufy's are a bit pricier. With both companies, customers can choose from a range of camera styles, each with unique advantages.
Blink products run on a detailed subscription model, and some features are only available with the proper subscription tier. Eufy products include more inclusive pricing options. Subscriptions with both companies are flexible, prizing customization to meet users' needs.
Blink vs. Eufy: What's the Difference?
The key difference between Blink and Eufy is the company's product ranges and pricing tiers. If you are in need of a simple home security system without every bell and whistle, then choosing a basic camera from Blink will give you what you need. If, however, you want a more complete service, choosing Eufy will deliver results.
As far as subscriptions go, both companies offer plans that allow you to store clips, sync devices, and more. Pricewise, subscription plans are comparable. Eufy offers a Eufy Basic Subscription Service that covers a single camera and runs $30 per year. If you want to cover ten cameras or fewer, then choose The Premier Subscription Service for $100 per year. With either plan, you benefit from 30 days of footage retrieval from your Eufy devices.
Subscription plans with Blink also offer tiers depending on your needs. For basic coverage of a single camera, you will shell out $30 per year under the Blink Basic Plan. With The Blink Plus Plan, $100 per year gets you coverage for unlimited devices, making this perfect for those who want to integrate Blink products with Amazon smart-home products.
Both companies offer a range of cameras. With Blink, starting price points are more amenable if you are on a budget. Eufy will cost you a bit more upfront. Blink and Eufy cameras operate on batteries or cable plugs, and they can be installed either inside or outside your property.
Eufy cameras carry more advanced motion detection technology when compared to Blink products. Both cameras utilize passive infrared sensors to detect motion. However, Eufy cameras use artificial intelligence to learn what motions are worthy of notification, and which ones are false. With AI functions operating on your home security devices, you can tweak and adjust your security options over your system's lifetime.
Blink: Affordable Home Security Options
Founded in 2014 and owned by the tech behemoth Amazon, Blink is a newer security company, Its focus is to provide consumers with affordable home security cameras and devices that rival the competition at a fraction of the price. Looking at their starter sets, which begin at just $49.99, it's clear that the company has achieved this goal.
Despite their low prices, Blink devices still offer strong home security features. Because of their affiliation with Amazon, Blink's devices are easy to integrate with other Amazon smart home systems. For example, first-time users will have little trouble connecting their home security camera to their Alexa device for real-time updates.
Blink's most popular products benefit from a wealth of reviews and recommendations from previous customers. Combing through what others have to say about these devices gives an even grander scope to the company's approach. Most users praise Blink devices for their accurate monitoring and consistent updates. This positivity is couched in the larger benefit of affordable price points and useful upgrades.
When searching for features, Blink delivers on many fronts. However, you will need the right subscription package to access every feature of your devices. Blink's flagship product, the Blink Video Doorbell, is a prime example of this concept. Without a Blink Subscription Plan, you won't be able to save and share clips from your camera in the cloud.
Blink products are modular as well, offering customers many ways to upgrade their systems. With Blink's Sync Module 2, you can activate two-way audio anytime there is motion on your camera. The Sync Module also makes Alexa integration seamless across multiple smart-home devices.
Eufy: An Industry Standard
Eufy continues to earn its place as one of the standout offerings in the security industry. The company's range of products provides customers with robust security, reliability, and support. The EufyCam 2C also prides itself on durability, offering an IP67 weatherproof rating that gives you the confidence to install the camera in any environmental conditions.
Eufy products also sustain a strong battery charge. Many cameras from the company guarantee a 180-day lifecycle from a single charge. Nevertheless, kits are another essential offering from Eufy. Rather than limiting your vantage points with a single camera, Eufy offers diverse kits that come with multiple cameras and app controls for whole-home coverage.
Storing and retrieving video footage is easy with Eufy. You will need the HomeBase 2, a separate storage device, to achieve these functions. Upgrading your devices is a breeze with Eufy, as the company offers several easy options for getting in touch with customer support representatives. The initial order options are also clearly laid out on Eufy's website so you will have no trouble knowing exactly what you are buying.
Beyond home monitoring with smart cameras, Eufy also offers a range of traditional alarm systems, baby monitors, and pet monitoring systems. These options are great for those who have more specific needs and want to stick with a trusted name when securing their home. If you want to stick to the same brand for all of your security needs, then Eufy will serve you well.
eufy security Solo IndoorCam P24, 2K, Pan & Tilt, Indoor Security Camera, Wi-Fi Plug-in Camera, Human & Pet AI, Voice Assistant Compatibility, Night Vision, Motion Tracking, HomeBase not Compa...
Relevant Recordings: The on-device AI determines whether a human or pet is present and only records when an event of interest occurs.
The Key is in the Detail: View every event in up to 2K clarity (1080P while using HomeKit) so you see exactly what is happening inside your home.
Smart Integration: Connect your IndoorCam to Apple HomeKit (download our HomeKit User guide in the product information section below), the Google Assistant, or Amazon Alexa for complete control over...
Follows the Action: When motion is detected the camera automatically tracks and follows the moving object. Pan the lens 360° horizontally or tilt it 96° vertically to get a clear view of the whole...
Communicate From Your Camera: Speak in real-time to anyone who passes via the camera's built-in two-way audio.
We earn a commission if you make a purchase, at no additional cost to you.
Smart Feature Expansion
While both Blink and Eufy offer additional smart technology upgrades, Eufy has more complete options. One prime example is the artificial intelligence monitoring system included in many of the company's cameras and monitoring systems. AI is the perfect addition to these products, as Eufy's models learn about your property and adjust their alerts based on real-world information.
Blink achieves similar functions, yet its AI integration is far more elementary. If you are looking to implement artificial intelligence into your home security setup, Blink will limit you far more. Again, this is because Blink's aim is to provide a basic, entry-level home security system at an affordable price point. Eufy's prices, while higher, offer more comprehensive smart technology solutions in its products.
Blink vs. Eufy: Which One Is Better? Which One Should You Use?
Home security aficionados will find something to admire about both Blink and Eufy devices. With two-way audio, customizable camera features, and cloud-enabled services, these companies allow you to keep a constant eye on your home.
Cameras from both companies continue to expand on smart technology integration, offering users more options with each new model that hits the market. Keeping an eye on these developments and updates will empower you to make the most informed decision for your needs. As it stands, most Blink and Eufy systems achieve adequate home security and surveillance regardless of external circumstances.
The hardware used to construct and operate smart home security cameras is also shifting. It's often safe to assume that more recent devices come with more substantial technology. With many devices offered by the two companies, flagship devices are a sound choice for your security needs.
In the final analysis, when comparing Blink and Eufy, Eufy is a better choice due to its robust flexibility and range of customizable security profiles. If you are searching for complete home security features, you will find Eufy offers more than its competition. From higher quality hardware to more unique app controls, Eufy is the top choice for the majority of homeowners who are looking to improve their home security.
Up Next…
We have plenty more of good articles about improving your online security!