Key Points:
Childhood friends Mike Lazaridis and Douglas Fregin co-founded RIM (Research In Motion) in 1984. The company began by building modems and pagers — but would eventually produce the Blackberry.
The Blackberry would become America's preferred smartphone brand due to its workplace functionality and high-level security.
By 2016, the Blackberry couldn't compete with the Apple iPhone and Android phones and suspended its mobile phone business to focus on developing cybersecurity software.
Today, BlackBerry's QNX software is used as the operating and infotainment system of hundreds of millions of cars and even more Internet of Things (IoT) devices, including washing machines, vacuum cleaners, and traffic lights.
BlackBerry started was one of the world's leading smartphone manufacturers between 1999 and 2011. During that time, BlackBerry users were fiercely loyal and couldn't' imagine changing from the brand's built-in Qwerty keyboard to a device with no physical keyboard. Yet, in 2016, after losing sales to iPhone and Android devices, BlackBerry stopped making smartphones and focused its attention on cybersecurity software and solutions.
The History of BlackBerry: What To Know
BlackBerry designed and manufactured the world's first line of premium smartphones to go mainstream. In its golden years, BlackBerry phones made up half of the U.S. smartphone market and 20% of the international market, with annual sales of more than 50 million devices.
Today, BlackBerry phones have fallen to a 0% market share, older devices are often the butt of memes and jokes and the company is fighting for its life.
BlackBerry began in 1984 under the name Research In Motion (RIM). Its specialty was building communications devices like pagers and modems. The company introduced its first line of mobile phones in 2000, the RIM 957, which came with internet functionality and push notifications. The 2000s saw BlackBerry blossom into America's preferred smartphone brand thanks to its focus on devices with workplace functionality and high-level security.
The first serious threats to BlackBerry's supremacy were the invention of the iPhone in 2007 and the Android OS in 2008. BlackBerry still kept its grip on the smartphone market for years after the introduction of these devices, with 20% of the international and 40% of the U.S. market share in 2010.
By 2012, though, BlackBerry was in serious trouble. A number of their new smartphone lines, like the BlackBerry Storm and Torch, failed to gain enough user traction to compete with the new Android and Apple phones.
In 2013, RIM officially rebranded as BlackBerry, but even a name change wasn't enough to get users back. In 2016, the company decided to pivot from developing smartphones to a new focus on cybersecurity software and services. In 2022, BlackBerry announced that it would no longer provide support for any of its legacy smartphones.
The Founding of BlackBerry: How It Happened
Childhood friends Mike Lazaridis and Douglas Fregin co-founded RIM in 1984. Lazaridis was studying electrical engineering at the Canadian University of Waterloo, and they could only afford to rent a small office above a bagel shop.
Their idea was to create a computer consulting firm for businesses with software issues. In 1988, they started developing the first system in North America that would allow wireless payment processors and pagers to seamlessly transmit wireless data. This system eventually became the cosmic soup in which the BlackBerry brand would evolve.
RIM's wireless system soon attracted the attention of a recent graduate from Harvard named Jim Balsillie. Balsillie fell in love with RIM's technology and remortgaged his house to invest $125,000 in the company. The RIM team invited him on board, and Balsillie joined the team as co-CEO.
In 1996, RIM introduced a BlackBerry precursor called the RIM Inter@ctive Pager 900. It was one of the world's first two-way pagers, and it featured a QWERTY keyboard and email and fax capability. RIM's branding department thought the keyboard reminded them of strawberry seeds, so they began throwing names of various fruits and vegetables at the wall to see which one would stick. The device's casing was black, so the team eventually settled on the iconic BlackBerry brand name.
In 1997, RIM went public on the Toronto Stock Exchange. The initial public offering raised over $115 million.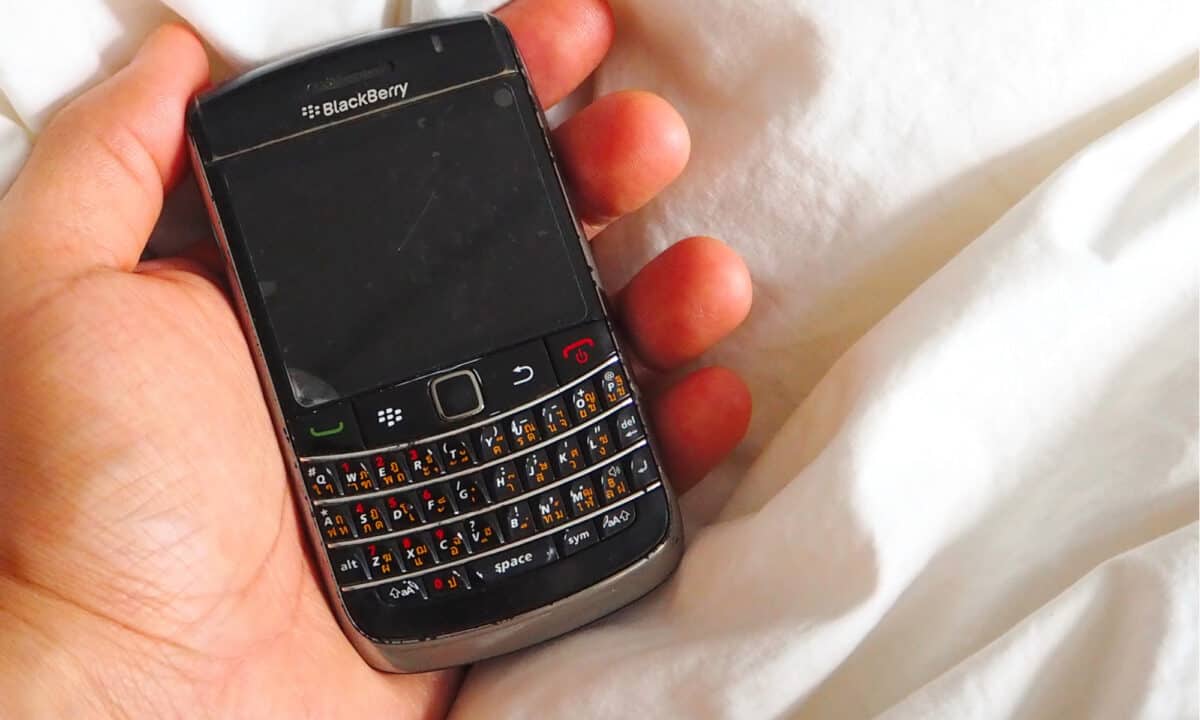 BlackBerry Through the Decades
1999-2011 – The Golden Years
In 1999, RIM announced a new wireless service in North America that could sync up the email accounts on BlackBerry devices in real-time. Sales that year shot up to $85 million, an 80% increase. Later that year, the company introduced the BlackBerry 850 series, a line of wireless handheld devices that used the new service to automatically receive emails. The 850 had a full QWERTY keyboard and a scrolling dial for frictionless scrolling.
Co-CEO Balsillie began traveling around North America, giving out free BlackBerrys at roadshows and conferences and talking it up to Wall Street investors. In 2000, RIM revenue hit $221 million.
In 2002, RIM released its first device that functionally resembled a modern smartphone, the BlackBerry 5810. It had 2G internet access and wireless email syncing and could make phone calls using a headset. That year, RIM passed the 1 million subscriber mark. By 2007, it would hit 9 million.
The next few years saw RIM continue to grow its share of the global smartphone market with new products with ever-expanding capabilities, like the BlackBerry Pearl, Curve, and Bold. The Pearl reinvented pre-touchscreen device navigation by including a tiny trackball mouse. The Curve improved camera and display resolution by leaps and bounds and featured a wider keyboard that was easier to use. The Bold was a luxury series that came with Bluetooth, a microSD expansion, and a vinyl back. In 2006, "crackberry" was Webster Dictionary's word of the year.
By 2008, RIM had over 30% of the smartphone market share in the U.S. and was in second place internationally, just behind Nokia. The company didn't know yet, but its stock price was at its highest point ever, at $146 per share.
That same year, Apple Inc. announced the release of a new mobile device it called the iPhone. The iPhone came with a touchscreen and an app platform where third-party developers could sell their apps. RIM executives thought the iPhone looked like a childish toy with playful features targeted at young users. They ignored it, making what seemed like the sound business decision to keep their focus on providing secure, highly functional products for enterprise customers.
In late 2008, RIM capitulated to the touchscreen wave, releasing the BlackBerry Storm with a clickable touchscreen and no physical keyboard. In response, customers unleashed a wave of complaints. Users didn't like the keyboard's disappearance and were frustrated by the limited selection of apps. Many also felt the BlackBerry OS was inferior to Apple's.
In 2009, RIM developed its own platform for third-party apps, the BlackBerry App World. It offered a few hundred BlackBerry apps by independent developers but paled beside the Apple Store, which was only a year old but already had almost 100,000 apps.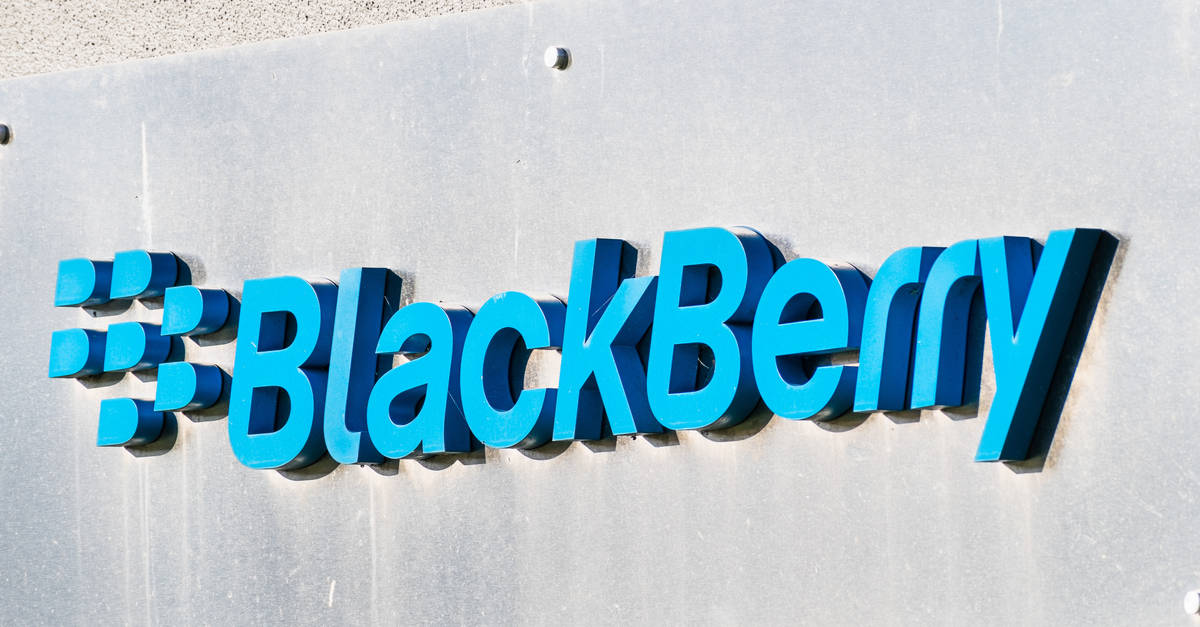 In 2010, RIM launched the BlackBerry Torch, a new hybrid smartphone that had a full physical keyboard and a touchscreen. Torch sales hit 150,000 in three days, but its popularity failed to come anywhere near the iPhone's.
RIM kept growing on pure momentum for a while. In 2011, it reached its revenue peak of $20 billion, but it would be all downhill from there. BlackBerry users were switching to iPhones and Android phones in droves, and RIM executives began to worry.
2011-2022 – Rock Bottom, Rebrand and Rebound
By January 2012, RIM's market value was down 75%. Co-CEOs Lazaridis and Balsillie stepped down and named Thorsten Heins, a RIM executive who had worked alongside them for seven years, as their replacement.
In 2013, Heins oversaw various earthshaking changes to RIM. These included changing the company's name from RIM to BlackBerry, hoping to present a unified, less-convoluted face to customers.
That same year, BlackBerry released two new smartphones, the Z10 followed by the Q10. Both ran on a brand new OS, BlackBerry 10. The Z10 had a touchscreen but no physical keyboard. The Q10 had both. Critics gushed over the improved feel and functionality, but the improvements were unable to stem the user hemorrhaging.
In November 2013, Heins stepped down as CEO and was replaced by a Silicon Valley executive named John Chen. The year closed with Android consolidating over 50% of the global smartphone market and Apple climbing to 34%.
In September 2016, after a few more new smartphone and tablet releases that failed to attract much user attention, BlackBerry finally threw in the towel. The company announced it would no longer develop any new smartphones. Instead, they would now focus on creating cybersecurity software.
BlackBerry began developing a commercial encryption software suite called SecuSUITE. In 2017, BlackBerry made headlines again when the U.S. National Security Agency gave SecuSUITE its official endorsement for quality encryption of text messages and phone calls. That gave BlackBerry the state approval to market its software to government agencies and offices.
In January 2022, BlackBerry announced it was decommissioning the operating systems of all its legacy smartphones and tablets. That meant BlackBerry devices wouldn't be able to reliably connect to data networks, make phone calls or send texts. The company hoped this move would free it up to put more energy toward its new focus, a secure communications software.
What Are the Most Important Inventions From Blackberry?
Some of BlackBerry's longest-lasting inventions were conceptual devices that outlasted its physical devices and software. These include:
Copy and paste for mobile devices
Mobile instant messaging
Mobile devices capable of push notifications
Mobile devices with a physical LED light indicator for notifications
Frictionless scrolling that eventually evolved away from the BlackBerry scroll dial to the touchscreen scroll
The company also made a number of world-changing physical devices.
RIM 900
The RIM 900 was the first commercially successful two-way pager. It fit squarely in your palm, came with an Intel 386 chip and email capability, and used one AA battery to keep running for up to three weeks.
BlackBerry 7000 Series
Released in 2004, the iconic BlackBerry 7000 series was worn proudly on the hip by its aficionados in a clunky belt holster. It was a surprisingly small device filled with tiny rounded keys and a convenient thumb scroll dial below the top right corner. It was BlackBerry's first line with a color display and one of the first smartphone lines with Bluetooth.
BlackBerry Bold
The BlackBerry Bold was a premium smartphone and one of BlackBerry's most popular lines. It was thinner than ever and wider than usual, which made typing easier. It came with the obligatory QWERTY keyboard, a trackball that was replaced in later models with a sturdier optical trackpad and a rapid GPS interface with pinpoint accuracy. A later model, the BlackBerry Bold Touch, included a touchscreen.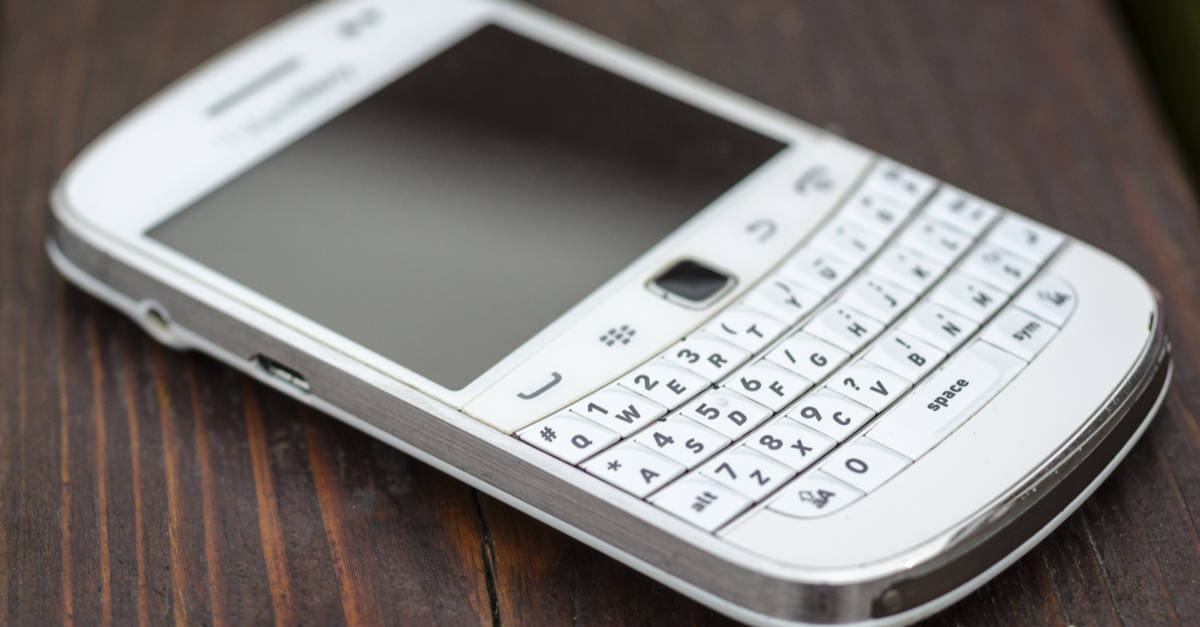 How Does BlackBerry Make Money Today?
During BlackBerry's beginning as RIM, it experimented with wireless data systems and hardware like barcode readers. In the 2000s, it made millions selling smartphones targeted to business users. In 2016, BlackBerry pivoted from making smartphones to designing and marketing secure communications platforms and other cybersecurity software.
Today, BlackBerry's QNX software is used as the operating and infotainment system of hundreds of millions of cars and even more IoT devices, including washing machines, vacuum cleaners, and traffic lights. BlackBerry is currently working on a security certificate for data systems in smart cities, a blockchain healthcare project, and a shipping container tracking device.
BlackBerry Acquisitions
Acquired QNX Software Systems for $200 Million – 2010
In 2010, on the road to its pivot from smartphones to security software, BlackBerry acquired QNX Software Systems from Harman International, an American company that developed car technology. The original idea was to combine QNX with the BlackBerry OS to make the latter more secure. BlackBerry debuted QNX in their new tablet line, the BlackBerry PlayBook, which never ended up catching on. Today, the QNX software is the backbone of BlackBerry's security suite.
Acquired Good Technology for $425 Million – 2015
In 2015, BlackBerry bought one of the top competitors to its mobile software section, Good Technology. This acquisition helped make sure its 2016 pivot was based on a solid software backbone in a niche with few challengers. Good Technology's software helped BlackBerry's new suite enable businesses to secure sensitive information on their employees' phones.
Acquired Cylance for $1.4 Billion – 2018
In 2018, BlackBerry acquired cybersecurity and artificial intelligence pioneer Cylance. The $1.4 billion deal was the biggest acquisition in BlackBerry's history and showed customers that it was serious about its new security software focus.
Sale of Non-Core Patents and Patent Applications to Malikie Innovations
On May 15, 2023, BlackBerry signed an agreement to sell the majority of its non-core patents and patent applications to Malikie Innovations Limited, a subsidiary of Key Patent Innovations. BlackBerry will receive a combination of $170 million at closing, another $30 million in cash no later than three years from the date of the sale, and potential future royalties of up to $900 million.
The patent sale included nearly 32,000 non-core, mobile device, messaging, and wireless networking patents and applications. The sale did not include patents for applications that the company requires for their current business essential business operations or existing agreements that are generating revenue. Two thousand essential mobile device-related patents are excluded.
The sale will enable the company to focus its attention on the IoT and Cybersecurity businesses.
BlackBerry: Notable Controversies
NTP Lawsuit – 2001
In 2001, NTP Inc. claimed RIM had infringed on its patents and sued the company. NTP had designed the bones of a push technology system of continuous wireless email for mobile devices and filed conceptual patents hoping to build the system at a later date.
The court decided in favor of NTP and ordered RIM to pay a settlement of over $23 million. RIM spent three years in appeals before finally agreeing to pay a $612 million settlement. In return, RIM would be able to keep using its system and NTP would not be entitled to future royalties.
The image featured at the top of this post is ©Sundry Photography/Shutterstock.com.