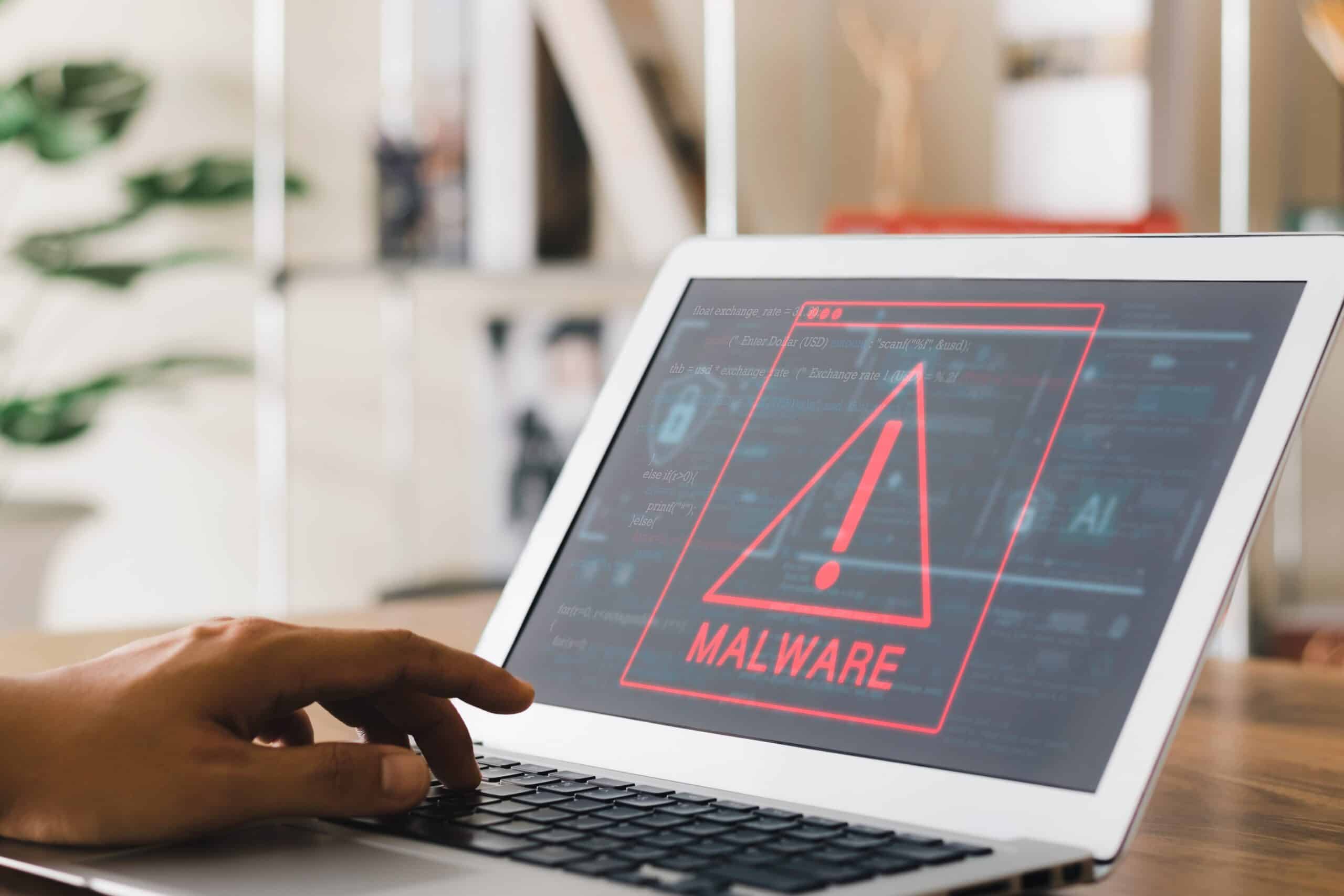 Technology brought innumerable benefits to humanity and the business world, but it has its fair share of problems. Malware has been a serious issue affecting computer and smartphone users for years. Fortunately, the introduction of antivirus services has kept this issue at bay. For years, Bitdefender and Kaspersky have built a global reputation for providing the best malware protection services.
An attempt to choose any of these two antivirus providers will put you in a dilemma. These products have a track record for delivering quality malware detection and protection. The best way to identify the best one is to conduct an in-depth analysis of Bitdefender and Kaspersky.
In this article, we will do just that, discussing the key differences and similarities between these two services. Let's jump in!
Bitdefender vs. Kaspersky: Side-by-Side Comparison
Bitdefender
Kaspersky
Virus Scan
6 scan types that detect 99.99% of malware
7 scan types that detect 99.98% of malware
Real-Time Protection from Malware
Stops 99.95% of threats, e.g. ransomware and phishing attacks in real-time
Stop 99.2% of threats, e.g. complex cyber attacks in real-time
CPU Performance
Allows gaming during full scans without hitches or lag
Moderate impact on PC, allows live streaming and browsing during scans
VPN?
Free version: No VPN
Paid plan: VPN with over 25 servers
Free plan: Limited VPN
Paid plan: VPN with over 80 servers
Parental Controls?
The free version doesn't have parental control, but the paid plan comes with this feature 
The free plan has limited parental control for blocking apps and sites
Password Manager
Its password manager is user-friendly with auto-fill capabilities
Its free plan has a user-friendly password manager but with a glitchy auto-fill function
Gaming Mode
Supports smoother gaming by optimizing the PC's resources
Puts off notifications and postpones scanning to ensure smooth gameplay
Optimization Tools
Offers a one-click optimizer with a file cleaner
Has an assortment of optimization tools for checking the hard drive's status continually
Additional Features
Has additional audio, webcam, mail, and payment protection
Has an extra microphone, payment, and webcam protection and comes with a data leak checker
Device Compatibility
Has instinctive interfaces on several apps and is easy to find
Has perceptive interfaces with features spread over several tabs, and it's hard to find
Free Version Package
Offers web filtering, anti-phishing, and advanced threat detection
Provides mail protection, limited VPN, parental controls, and a network attack blocker
Money-Back Guarantee
30-day free trial (the 30-day money-back guarantee takes 5 days to process)
30-day trial (the 30-day money-back guarantee takes 7 days to process)
Bitdefender vs. Kaspersky: What's the Difference?
Impact on PC Performance
While conducting background scans, these antivirus services can slow down your computer. This depends on the PC resources they need to operate.
Between the two services, Bitdefender uses more system resources. A full scan will take at least 66% of the CPU, while Kaspersky only uses 32%. Moreover, Bitdefender will need 38% of the device's memory, while Kaspersky will take 16%. If you're using a slow or old computer, opt for Kaspersky.
Pricing Plans
These antivirus services also offer a free package. However, the paid packages offer advanced protection. Kaspersky is costlier than Bitdefender by ten dollars. Unfortunately, that isn't an enticing offer because it offers lesser features than Bitdefender. So, if you need a good deal with better security features, opt for Bitdefender.
Apps
Both antivirus providers use different UI outlines and color schemes for their applications. Kaspersky displays every vital detail on its screen. Users can expand the lists by clicking on them to get more details or advanced options. Bitdefender, on the other hand, is more organized. It has sidebar settings for each category. Its app's outline is simpler, making navigation easier for users.
Mobile Devices
Kaspersky hasn't created an antivirus for Apple products. According to Apple, their iOS has an in-built security feature. The Apple store is also highly restricted and protected, making these devices extremely secure from malware.
Bitdefender, unlike Kaspersky, enhances iOS security with encryption for VPN connection, password manager, blocking suspicious sites, and data breach alerts. Both providers offer protection for Android devices.
Gaming Mode
The antivirus protection services support quality gaming but in different ways. While gaming, Bitdefender will optimize the system's resources for the game to run smoothly. On the other hand, Kaspersky will stop and postpone the scan and turn off the notifications. This will give the game more PC resources to run effectively. After gaming, the software will complete the scan. 
Bitdefender vs. Kaspersky: Any Similarities?
Despite being different brands with slight differences in their performance, Bitdefender and Kaspersky share several similarities besides being giants in this industry.
Below are some similar specs that Bitdefender and Kaspersky share. 
High Protection Ratings
Comparing the performance of Bitdefender and Kaspersky in detecting and eradicating malware is not an easy task. This process involves assessing various factors before getting an accurate malware detection rate. Research conducted by AV-TEST Institute revealed that both Kaspersky and Bitdefender scored highly in malware protection and have top-tier product certificates. Furthermore, Android, Windows, and macOS also obtained similar results.
AV-Comparatives, an independent lab for testing malware, detected some differences in these ratings. According to their findings, Bitdefender attained 99.9%  and earned an Advanced+ rating, while Kaspersky got a 99.5% protection rate and an Advanced rating. Therefore, Bitdefender gets a higher rating than Kaspersky by a slim margin.
Malware Protection
Kaspersky and Bitdefender are designed to prevent malware entry into your gadget. The paid versions of these anti-virus products have real-time monitoring tools. This feature makes it even harder for the user to download a malware-infected file. Through its rich global website reputation database, Bitdefender can establish if you're about to open or download a dangerous link. On the other hand, Kaspersky uses different algorithms and databases to do this task.
Both products use machine learning to safeguard computer systems, although they name it differently. Kaspersky calls it System Watcher, while Bitdefender calls it Shield. The primary task of these two systems is to scan your computer's logs to detect any suspicious files or activities.
Scanning
Scanning tools always kickstart the malware detection and removal process. Kaspersky has two scanning methods: a full scan and a quick scan. A quick scan will only assess the areas likely to have the malware. If any virus is detected, Kaspersky will trigger a full scan. You can also go for a full scan if you've got the patience and time to wait.
The Bitdefender has various scanning options. It allows users to scan outdated applications likely to be exploited and malware threats. After the scan, it will generate a detailed report of the threats detected and those in quarantine. With this report, you can determine the best course of action.
Firewall Protection
Being top-tier antivirus services, Kaspersky and Bitdefender have a firewall, a vital element of your system's security. This feature controls the programs you can access and supervises every connection on your device. Kaspersky users can adjust their network properties, including every detail. Hence, they can block any loophole likely to be exploited by hackers.
Bitdefender offers very few customizations, unlike Kaspersky. Its users can only change the network adapter settings, a few rules, and application access. This service also comes with port scan protection for blocking any hacker searching for loopholes in your network.
Why Antivirus Software is a Must-Have for Your Business or PC
Protecting your business or personal computer from malware and viruses is challenging. The internet poses a potential risk as it hosts innumerable hackers and malicious software. Any slight negligence regarding this threat will result in costly consequences. As you generate revenue, covering up any loophole likely to cause immense losses is invaluable. Installing a reliable antivirus such as Bitdefender or Kaspersky is an important decision.
Let's talk about the reasons why you cannot survive in business without virus protection services.
Data Loss
Data is the lifeline of businesses in the digital era. Once your data is exposed or compromised, it can instigate the downfall of your business. Despite implementing essential precautions to avoid malware infection, any of your employees can open a malicious link and infect your company's network with malware. If the virus is destructive, it can format your hard disks, shut your network, and contaminate other devices. With the help of Kaspersky or Bitdefender, you can stop data loss to keep your business safe.
Waste of Time
Time is money, and your company needs every second of the employees' working hours to generate revenue. A successful virus attack will interrupt your business operations. Instead of working, you will be busy dealing with the malware problem. Stopping further infection and disinfecting the affected devices is a time-consuming process. Therefore, investing in a reliable virus protection service will thwart losing your precious time.
Avoidable Costs
A virus protection service doesn't come cheap. Also, disinfecting your system from malware is costly. If your company's data is destroyed by malware, recreating it is time-consuming and costly. You will also have to outsource professional services if you don't have an in-house IT department to carry out the cleanup process. Outsourcing IT specialists is quite expensive too. Paying for a virus protection service is costly but less expensive than dealing with malware attacks and their consequences.
Server Hijacking 
Most hackers always attempt to hijack servers using malware for their own advantage. Once they have captured the system, they can try infiltrating sensitive data and sometimes ask for ransom. Unfortunately, most businesses have encountered this issue, forcing them to pay a hefty ransom to recover their servers. You can avoid being a victim of such problems by investing in a quality virus protection service.
Bitdefender vs. Kaspersky: 6 Must-Know Facts
Both Bitdefender and Kaspersky offer a free plan.
They both provide 24/7 customer support service.
Bitdefender prevents theft of your mobile devices with its Bitdefender account, allowing your devices to be traceable if they're stolen.
Bitdefender has a community of experts where users can seek assistance.
They both have parental control features for regulating children's activities on the internet.
Kaspersky can protect your online transactions by encrypting your browser on Mac and Windows PC.
Bitdefender vs. Kaspersky: Which One Should You Get?
Kaspersky versus Bitdefender is a worthy battle featuring two of the best brands providing virus protection services. These brands provide premium protection, exceptional malware detection rate, free version, and additional features. Despite both brands producing remarkable results, Bitdefender seems to stand out. However, its triumph only hangs on a feeble thread.
Kaspersky has great offers, quality virus protection services, and a massive following of loyal clients. However, for every good thing it provides, Bitdefender placed a better counteroffer. So, if you are searching for the best antivirus software, Bitdefender should be your first pick.