The world of social media is constantly evolving, with platforms engaging in a thrilling game of musical chairs. Each year, the ever-changing preferences of the public, the emergence of new competitors, and evolving global movements cause a reshuffling of social media's most crucial leaderboard.
These shifts are definitely fascinating for industry watchers. But they are also a total game-changer for all you savvy digital marketers out there. Whether you are a pro marketer or just starting out, it is crucial to stay in the know about the hottest social media platforms.
As a business owner, you can not afford to miss out on social media opportunities. By doing this, you will be able to engage with the relevant individuals and accomplish your social media objectives.
However, it is crucial to choose the right social network for your brand. And this choice should not be based solely on a whim. Sure, a certain social media platform could "feel right" for your brand, but you should consider a few things before diving in headfirst.
Remember that having a great brand does not mean being active on every social media platform. Rather, finding the right one makes a huge difference.
To simplify things, we've investigated and gathered data regarding the major social media platforms in 2023. We suggest going through this list to find out more about the social media platforms that might work well for your brand.
#1: Facebook — 2.96 billion MAUs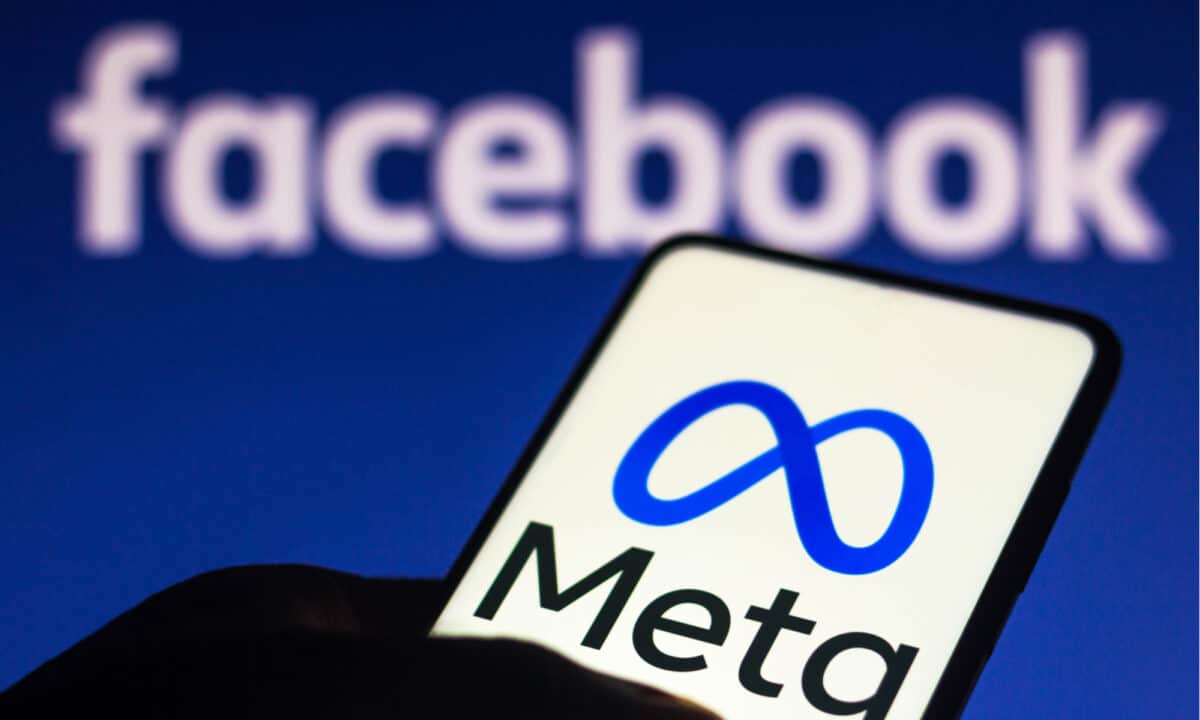 Facebook's stunning 3 billion monthly users make it the undisputed king of social media. That is nearly 37% of the whole human population! It is the giant of social media that radically altered the way people communicate online.
About 200 million businesses use Facebook capabilities, and more than 7 million advertisers take advantage of the site to spread the word. Despite some initial difficulties and current controversy, Facebook has experienced unprecedented growth since its inception in 2004.
They reached a million subscribers in just ten months and a billion in 8 years. They have 2.74 billion users as of March 2023. But, interestingly, an additional 500,000 people sign up per day, or six new users sign up every second.
Facebook's user-friendliness stems from the fact that it can accommodate a wide variety of material types, including, but not limited to, text, photos, videos, and stories. Keep in mind, though, that their algorithm rewards posts that encourage actual conversation and connection, especially among close friends and family.
Facebook has the largest user base among people aged 12 to 34, but its grip on this demographic in the United States is weakening. While 58% of them preferred Facebook in 2015, only 32% said the same in 2020. Instagram is mostly to blame, which saw its percentage of this age group jump from 15% to 27% over the same time period.
#2: YouTube — 2.2 billion MAUs
Daily, millions of people tune into YouTube to consume countless hours of video content. Even though anybody can see videos on YouTube without creating an account, the site's true popularity is difficult to gauge.
In 2005, YouTube began as a matchmaking service. Its makers used Craigslist advertising to entice women to share videos in which they describe their ideal partners. After that failed, they opened up the service to allow users to post any video they wanted, ultimately making Steve Chen, Chad Hurley, and Jawed Karim so wealthy.
Google paid $1.65 billion to acquire YouTube in November 2006, only 16 months after its launch. When it comes to social media, YouTube is one of the few sites that even the youngest children use.
You should also have a YouTube channel if you use videos to market your company. Start by finding out how to make a brand channel on YouTube. Learn about YouTube's SEO and consider YouTube ads if you want more people to find your videos.
#3: WhatsApp — 2 billion MAUs
Back in 2009, a couple of ex-Yahoo! employees started up WhatsApp to show "statuses" next to your contacts in your address book. It got popular in no time. So popular, in fact, that Facebook bought it for a whopping $16 billion in 2014 and made the founders mega-rich.
Interestingly, WhatsApp is now used in over 180 countries. And guess what? It is one of only three social networking platforms to hit 2 billion users in 2020. That is some serious growth, with the last billion users joining in just four years. WhatsApp's popularity grew from its use as a personal messaging service to its current role as a commercial communication platform.
The WhatsApp Business app and the WhatsApp Business API are two distinct but complementary ways businesses of all sizes can take advantage of the platform's features. These resources allow companies to offer assistance to clients and inform them of the status of their orders.
Indeed, WhatsApp is not necessarily the first thing that comes to mind for brands, but its potential is huge and underutilized because its messages have a 98% open rate compared to email's 20% open rate. In addition, unlike SMS, WhatsApp message-sending is free, making it a fantastic medium for customer support and retention.
#4: Instagram — 2 billion MAUs
Kevin Systrom, a former Google employee, came up with the idea for Instagram in 2009 after seeing trends in the social media landscape. Instagram is a great platform for showcasing your business's offerings, including photos and videos.
You can share everything on Instagram, whether it is a photo, a video, an Instagram Story, a highlight reel, a live video, or a lengthier movie on IGTV.
With the help of his investors, Kevin shifted the app's focus from whiskey and bourbon enthusiasts to a far wider audience, adding cutting-edge image editing tools and a more sociable atmosphere than other photo-sharing sites.
There is now the option for businesses to create Instagram business profiles, providing access to extensive analytics regarding their postings and audience.
Plus, you may use third-party applications to schedule your posts in advance. You have to understand that people are constantly posting and tagging brands in content, making it a great resource for obtaining user-generated content.
With the introduction of shoppable posts in 2018, Instagram became an even more attractive platform for e-commerce. So, suppose you are looking to reach people under the age of 35. In that case, Instagram is a gold mine: 67% of people ages 18 to 24, as well as 67% of those in Generation Z and 58% of Millennials, use the app daily.
#5: WeChat — 1.26 billion MAUs
Introduced in 2011 by Tencent, which is a huge tech company in China, WeChat is super cool because it lets you do a ton of stuff like texting, video chatting, paying for things, and playing games. That is why it is one of our top picks!
WeChat started as a messaging app just like WhatsApp and Messenger, but now it has become an all-in-one platform. Besides texting and calling, you can do a bunch of other stuff on your phone like online shopping, paying bills, getting groceries, sending money, booking reservations, calling cabs, and more.
In China and throughout Asia, WeChat is the go-to for all your social media needs. WeChat is a viable alternative to more well-known social media platforms like Facebook and Twitter if you are looking to promote your company in China.
Both the main WeChat account and WeChat Moments are available for advertising purposes. Your brand can gain access to millions of potential new customers in China by partnering with one of the many WeChat-based influencers.
#6: TikTok — 1 billion MAUs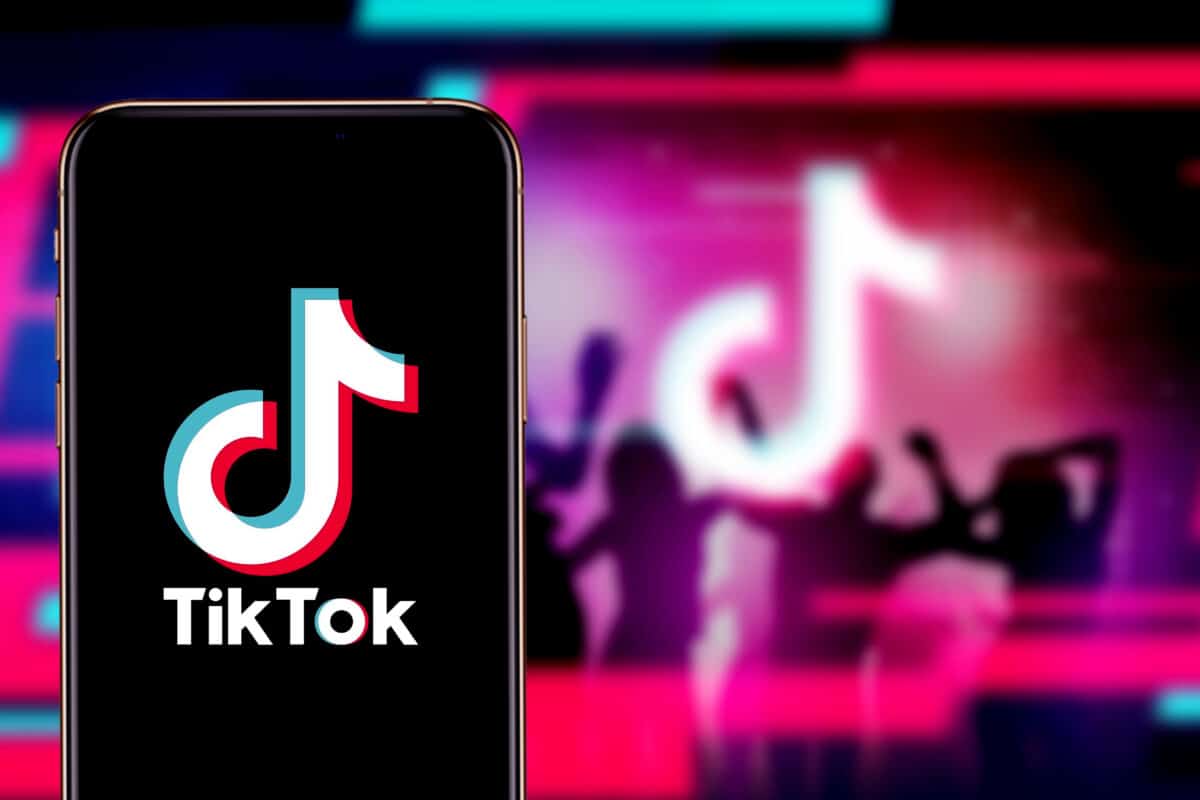 TikTok is the definition of an overnight sensation. The video-sharing app suddenly became popular around the world in 2017, with adoption rates that had rivals sobbing into their keyboards. One of the fastest-growing apps, it eclipsed Google as the most visited internet site in recent months.
TikTok lets its users generate and share short films (15-60 seconds in length) with a wide variety of available filters, sound effects, and music clips to make their creations stand out. It is also worth mentioning that TikTok's average session length of roughly 11 minutes is more than double that of Pinterest, the second most popular app in its category.
Videos on TikTok include a wide variety of topics, from lip sync battles and dance competitions to how-to projects and beauty guides. The median age of American TikTok users is just 17. 25% of viewers in the United States are teenagers who are extremely devoted to the app. Therefore, to reach a young audience, you need to have a presence on TikTok.
#7: Sina Weibo — 573 million MAUs
The Chinese technology company Sina Corporation introduced the platform Sina Weibo, or simply Weibo, in 2009. Weibo stands for "microblog" in Chinese.
Users of Weibo can share media such as photos and videos, read up on popular topics, make use of hashtags, and even engage in real-time communication with one another.
Sina Weibo attracts a younger audience and provides more news and popular topics than WeChat. According to The New York Times, Weibo is the social media platform to use if you "want to go viral" in China.
In addition to personal profiles, businesses can create verified company accounts on Weibo. This helps them interact with their customers and promote their products and services.
Which Social Media Platform to Use for Advertising?
The marketing goals and sort of company you run will determine which platforms are "right" to use. Of course, it is not just a matter of how big the social media platforms are. You have to consider whether you and your company are a good fit for the social networking site.
Does it fit the image of your brand? Does your target market use that social media platform? How many social media platforms can you simultaneously manage?
You may learn a lot about the efficacy of your marketing efforts by analyzing your campaign analytics and paying close attention to the campaigns you conduct. Remember, not all those apps are going to work for you.
For instance, Facebook is massive in terms of users, but sometimes it is not right for you or your business. You may want to put it on hold until you have a firm grasp of your target demographics. This allows you to tailor your content to them effectively.
Also, Facebook's targeted advertising may get more refined as it learns from your leads. But it still requires a starting list of people or organizations to focus on.
Similarly, if you are interested in influencer marketing, you can benefit from Instagram. With its emphasis on visual content and the growing population of "micro-influencers," Instagram has become a key venue for this type of marketing.
But, remember, unlike Facebook, Instagram primarily serves business-to-consumer companies. If your firm is more corporate and not geared toward direct consumer sales, it might be challenging to market on Instagram and build an engaged following.
So, social media platforms are turning massive and have great potential for running a successful marketing campaign. But picking the right platform is the catch. Also, keep in mind that you do not have to be on every single social media platform.
Think about whether or not the people who are most likely to be interested in your brand are using the social media sites you are considering. Selecting two or three sites and mastering them is preferable to producing mediocre material for a wide variety of channels.