What are the 5 biggest Elon Musk controversies of the last year? Elon Musk seems to thrive on upsetting the apple cart. Some of his biggest controversies of the last year include taking over Twitter and losing $200 billion. He stayed busy firing and rehiring Twitter employees, defending himself over 2018 Tesla tweets, and openly mocking a disabled employee.
Biggest Elon Musk Controversies: Twitter Takeover
Arguably one of the biggest Elon Musk controversies of the last year was his October Twitter takeover. Here's a quick timeline of what went down.
April 2022
Musk purchases more than 9% of Twitter's stock.
Musk announces an offer of about $44 billion to buy Twitter, saying he thinks the platform was mismanaged and needs free speech principles applied.
A "poison pill" plan announcement comes from Twitter's board of directors to bar Musk from a hostile takeover. The strategy lets existing shareholders (other than the one attempting the takeover) dilute the equity by buying discounted shares.
Musk plans to pay for Twitter through borrowing, as well as his own cash.
On April 25, Twitter accepts his offer.
Tesla's stocks begin to decline.
May and June 2022
Musk publicly shuffles back and forth on his decision to purchase Twitter.
Musk publicly makes statements about Twitter's problem with fake and spam accounts.
Twitter responds with a statement of Musk's agreed upon $54.20/stock transaction. The company says it will enforce the agreement.
July – September 2022
Twitter claims Musk's conduct proves he aims to get out of the contract and damage the social media platform. The company sues him to enforce the deal.
Musk countersues Twitter for misleading investors about prospects.
A trial is set for October 17th.
In August, a whistleblower report comes forward from a hacker and past Twitter security chief, Peiter Zatko. He claims that the company lied to Musk about spam (bot) accounts and that its poor security practices violate an FTC settlement agreement.
Twitter says Zatko is a disgruntled former employee.
Zatko appears before Congress.
October 2022
Musk pledges to resubmit his bid for $54.20/share acquisition.
The judge gives both parties until the end of the month to work out a solution.
On October 28, the deal is finalized. Musk takes over Twitter, firing its CEO, CFO, Policy Director, and General Counsel.
November 2022
Far-right extremists and conspiracy theorists test Twitter's new boundaries on hate speech with a considerable uptick in antisemitic, racist, and sexist remarks.
Employee firings (and rehirings) through email begin. About half of the employees are fired.
Mass resignations of remaining employees.
Musk announces the Twitter Blue subscription service.
Twitter user impersonations run rampant.
Advertisers begin dropping or pausing their campaigns with Twitter.
Musk reinstates many banned accounts, including Donald Trump's.
Tesla stocks have now lost half their value.
December 2022
As the remaining employees adjust to Twitter 2.0, Musk continues using social media to bully others and promote his agendas. Finally, in mid-December, Twitter users vote for Elon Musk to vacate his role at the company.
Biggest Elon Musk Controversies: Loses $200 Billion
In January, the Guinness Book of World Records declared Elon Musk the record holder for the "largest loss of personal fortune." Musk's net worth dropped as Tesla's stock dropped, going from a 2021 peak of $320 billion to around $138 billion as of January 6, 2023.
Although Tesla grew deliveries and hit new sales records last year, new competition drove its stock value down 65%. The decline started after Musk's October Twitter takeover.
Musk's controversial tweets and behavior on the social media platform caused the most significant Tesla stock sell-off since the company's initial public offering in 2010. Elon Musk started the year by wishing his followers a great day and saying that the year won't be boring. He got back this snappy reply.
Not to be outdone, Elon thanked Brianna for paying him $8.
Biggest Elon Musk Controversies: Back in Court Over 2018 Funding Secure Tweet
January found Elon Musk in a California court over his 2018 "funding secure" tweet about taking Tesla private. But he contends the $420 part did not reference marijuana use. He testified that the dollar amount wasn't a joke but was an approximately 20% premium on the stock's 2018 price.
The words "funding secure" cost Musk his executive chairman position at Tesla. He and Tesla also paid about $40 million in fines and legal fees.
Musk testified in January that his tweets do not affect Tesla's stock price, giving a May 2020 example, when he tweeted that the price was too high. He contended that the price dropped that day but ended up closing the year higher than it opened.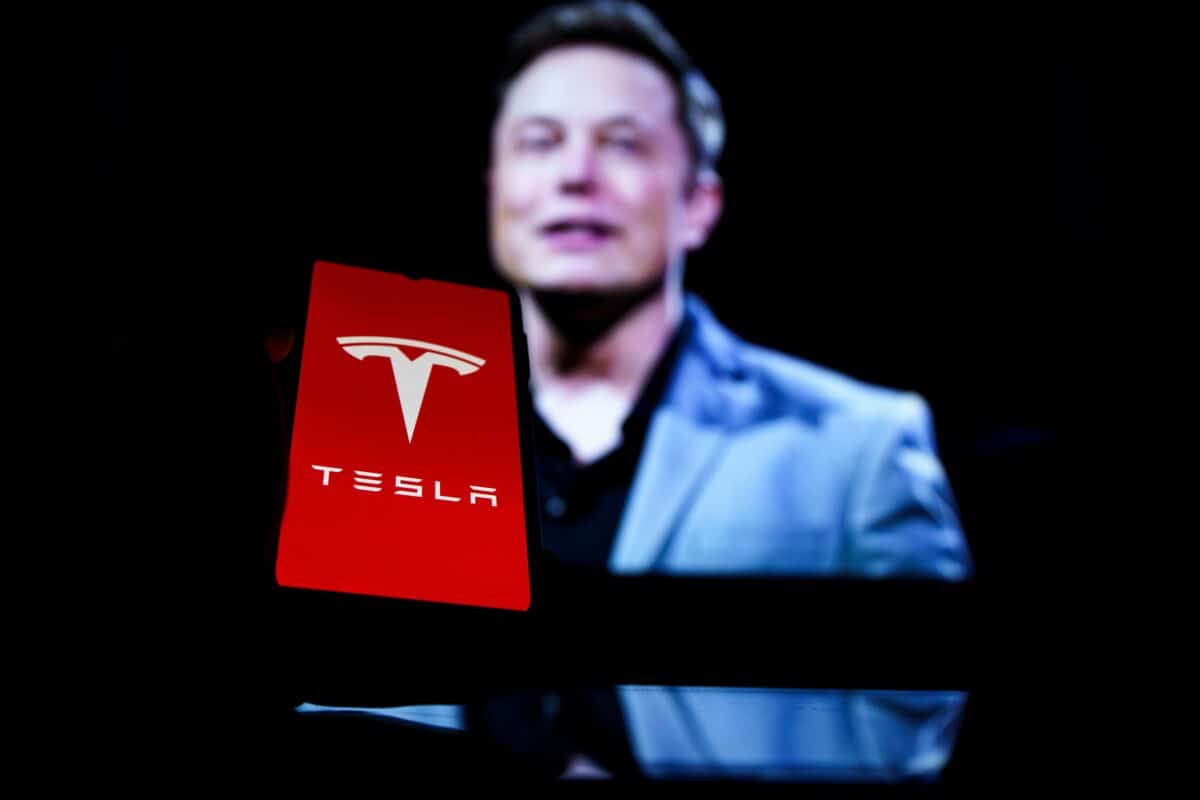 Glen Littleton, the lead plaintiff in the class-action suit of Tesla investors against Musk, testified about his 75% investment loss after Musk's tweet.
Out of all Elon Musk's controversies of the last year, this one stemmed from the jury's decision that Musk did not mislead investors about the Tesla buyout. Investors say his tweets cost them billions of dollars.
Biggest Elon Musk Controversies: Removing Twitter's Blue Check
On April 1st, Twitter will remove the blue verification checkmark for its legacy user base. Partly because of Elon's more-than-relaxed attitude toward "free speech," advertisers have left the platform.
Musk is putting his hopes into Twitter's subscription service, Blue, to counter the ad revenue losses. The subscription now includes the blue identity verification badge of the person or company owning the account.
The service is $7.99 via laptop or $12.99 if you want to use the app from Apple's store. Businesses pay $1,000 monthly for Blue.
The blue checkmark was free in pre-Musk Twitter days, given to influential personalities, businesses, personalities, and journalists. The grace period for those users is over now. Twitter 2.0 is removing all the legacy checkmarks on April 1.
Elon seems unfazed by the multitude of comments from small business owners and nonprofit organizations who say they can't afford $1,000 a month. Many individuals also seemed to think their Blue subscription would gain them more retweets and are disappointed to learn that's not how it works.
Biggest Elon Musk Controversies: Mocking Disabled Twitter Employee
In March 2023, Musk got into a Twitter fight with an employee whose company access got cut off. Haraldur Thorleifsson contacted Human Resources, but no one could tell him if he was indeed fired. So, he took to Twitter and asked Elon himself.
Elon replied by asking what work Thorleifsson had been doing. After back and forth regarding the confidentiality aspect of his reply, Elon approved his open speech on job specifics.
Then he replied to the employee's answer with two "rolling on the floor laughing my a$$ off" emojis. Elon resorted to public humiliation in front of millions, even though the disparity between the two is apparent.
One of them is one of the world's wealthiest people, while the other is a disabled employee wanting to know his status within the company. For some reason, Elon chose to respond to a third tweet about the public exit interview. Musk outed Thorleifsson's personal medical history and said he wasn't doing any real work anyway.
Thorleifsson explained (across multiple tweets) his muscular atrophy and the physical challenges it creates for him. He also explained that he became "independently wealthy" through his hard work in founding a successful company which he sold to Twitter (pre-Musk).
Even some of Elon's most ardent followers criticized his words as cruel and uncaring. At some point, one of Thorleifsson's colleagues jumped in to say what a class act and excellent worker he is.
The next day, Elon backed down and said he video-chatted with Thorleifsson to learn the reality versus what he says he "was told." He then apologized via Twitter for the "misunderstanding of his situation" (not for his actions or words).
Elon's misunderstanding was based on "untrue" things he was told and other "true, but not meaningful" things. This exchange ranks among the biggest Elon Musk controversies of the last year.
The image featured at the top of this post is ©Sergei Elagin/Shutterstock.com.