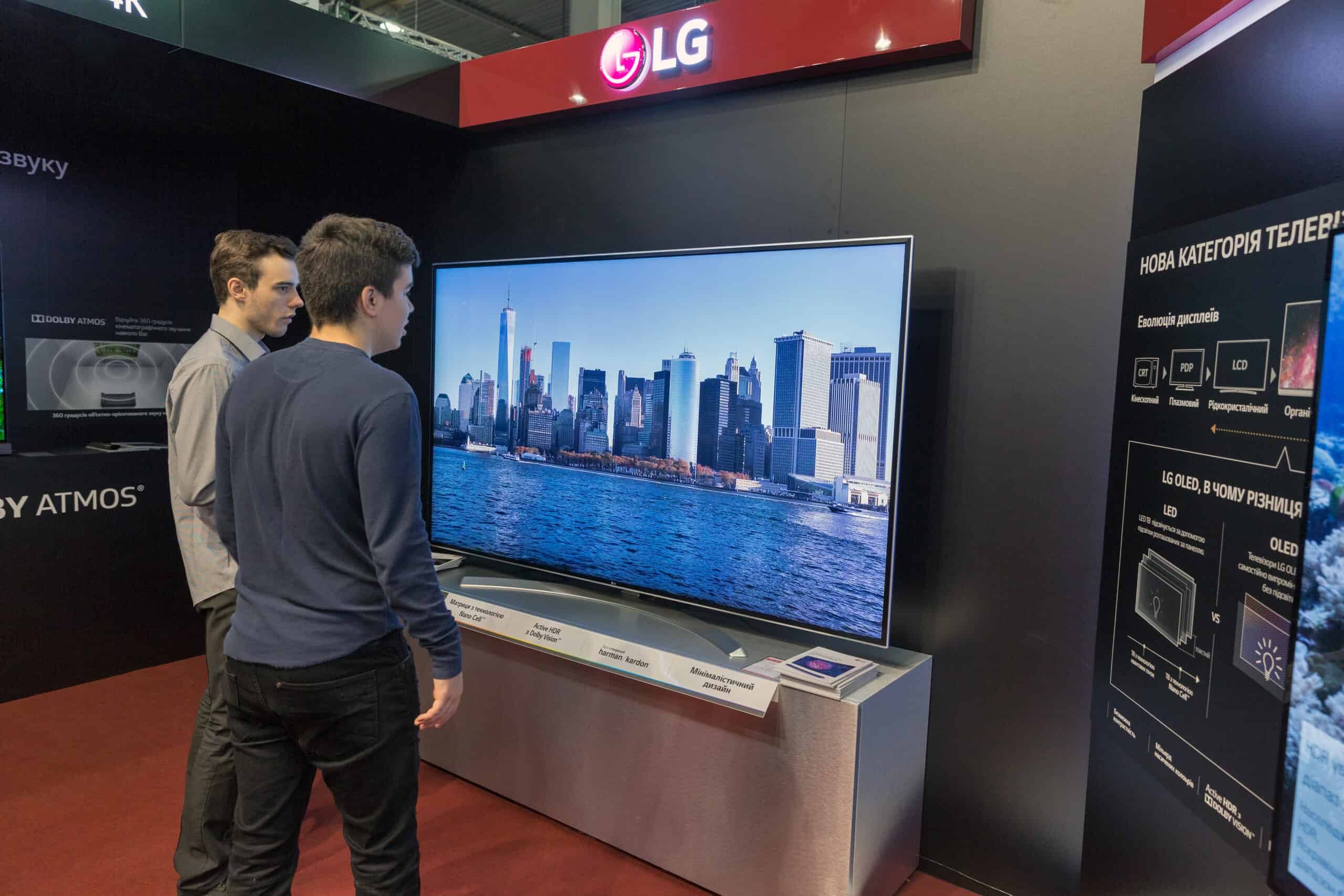 When shopping for a new television, the LG C1 TV has excellent reviews for picture quality. It makes movie-watching a theater-like experience. And the LG brand has a large following because it consistently delivers quality optics and first-rate technology. So, overall, this is an excellent television.
Even though the LG C1 OLED TV isn't the newest and shiniest model, it still delivers premium viewing at a lower price than newer model televisions. But it does have some complaints.
For instance, OLEDs may experience burn-in issues. Most of the complaints about the LG C1 TV are minor, but it still pays to equip yourself with knowledge before making a purchase.
1. Biggest Complaints About the LG C1 TV: Burn-in Issues
Burn-in issues are minimal, and while they can occur, they aren't likely to with regular TV viewing habits. Say, for example, that you watch only CNN 24/7. The logo generally stays in the same place, so you may see a persistent image there.
However, most TV users switch channels and will not have to worry about burn-in issues. So, even though the LG C1 gets complaints, burn-in is avoidable. Here are some tips to decrease the likelihood:
Vary your viewing habits
Lower your television's brightness setting
Turn the TV off after watching
Activate the TV's anti-burn setting
Permanent burn-in happens gradually and mainly occurs in business settings where one channel plays continuously for customers. For home use, burn-in is less of a concern.
2. Doesn't Have an EVO Panel
Another complaint about the LG C1 TV is that it doesn't have an evo panel, which adds more brightness. Evo panels use self-emissive pixels in a new lighting element, which is absent from the C1. If you need another reason to choose a transparent OLED TV, read this.
Reliable Choice
LG C1 65-Inch Class OLED
Self-lit OLED pixels with deep black and rich colors
Stunning pictures and excellent sound
Cinema HDR, Dolby Vision IQ, and Dolby Atmos
Fantastic gaming monitor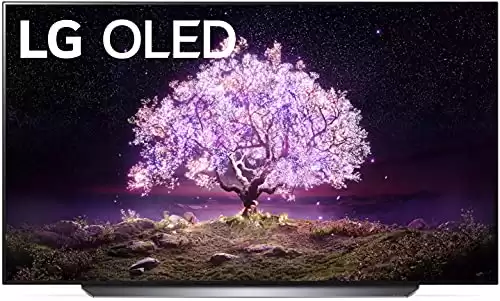 We earn a commission if you make a purchase, at no additional cost to you.
But even with the reflective glare on the screen, the C1's picture is fantastic. Admittedly, the reflection makes the black levels a little more challenging to see. But the screen is plenty bright, even without the evo panel.
3. Clunky and Crowded WebOS Menu System
The menu system got an update for the LG C1 in 2021, and some reviewers don't think that was a good thing. Before the update, viewers kept tabs on viewing with a little overlay at the bottom of the screen. But after the update, LG created a full-screen homepage that is overloaded with apps.
Going for an interface like Roku or Google TV didn't fully pan out for LG. And the extra weather apps and random movie and TV show collections are one of the biggest complaints about the LG C1 TV.
Users think the home screen is overloaded with unnecessary junk. Simple screens win over consumers more often than over-full ones. Check out some of the screen choices on our list of the best TVs under $2000.
4. Large Stand Size
The stand size on the LG C1 TV is relatively significant, which isn't a problem for wall-mounted viewers. But the wide stand also sits low, so if you're using a soundbar in front of it, you might block a bit of the screen.
Our Pick
LG C1 Series 77-Inch OLED
Over 8 million pixels
a9 Gen4 AI Processor 4K
Game Optimizer (low input lag and fast response times with Auto Low-Latency Mode and HGiG)
Google Assistant and Alexa built-in
Cinema HDR, Dolby Vision IQ & Dolby Atmos
We earn a commission if you make a purchase, at no additional cost to you.
You'll also need a bigger TV console for larger screen sizes with corresponding wide stands. While they're great for solid support, these TV stands do take up room. It's a minor complaint, but something to take into account.
On the positive side, the large stand feels hefty and robust. Users like the low center of gravity and the sturdiness.
5. Reflective Screen
In bright rooms, the all-glass screen is a bit reflective, which might be the biggest complaint about the LG C1 TV. In a moderate to brightly lit room, it's easy to see a glare off the TV's surface.
Bright content offsets the issue, but if you're watching a dark scene with your curtains open, you'll have a more difficult time seeing the action. This is easy to fix with blinds or curtains if you're watching a space movie during the day. But the reflective screen is something to take note of.
6. Biggest Complaints About the LG C1 TV: Off-mark Colors
The LG C1 gets complaints that it doesn't map colors well, even though it has a wide color gamut. Some colors may be off-mark, depending on your signal. Most reviewers appreciate the HDR content color, so the off-color complaints depend on the content you're watching.
Our Pick
LG C1 Series 83-Inch OLED
83-inch OLED display

Deep-learning algorithms to make the content look its best

Game Optimizer

Filmmaker Mode
We earn a commission if you make a purchase, at no additional cost to you.
Tweaking the color range to your specific viewing habits and room lighting may give you a higher color-quality experience. Overall, if this is one of the biggest complaints about the LG C1 TV, you don't have much to worry about in selecting this television.
7. Latency Issues That Affect Gamers
Overall, the LG C1 TV is a fantastic choice for gamers. Two options within the Game Optimizer for improved performance are Standard and Boost. Both act to reduce lag time and input delay. And both do an excellent job.
However, the catch is that the Boost option isn't available for 120Hz or VRR games. So, you won't see an improvement unless you're playing with 60Hz sources. And, honestly, most people won't notice three milliseconds of lag, so it's not a big deal. It's a small complaint about the LG C1.