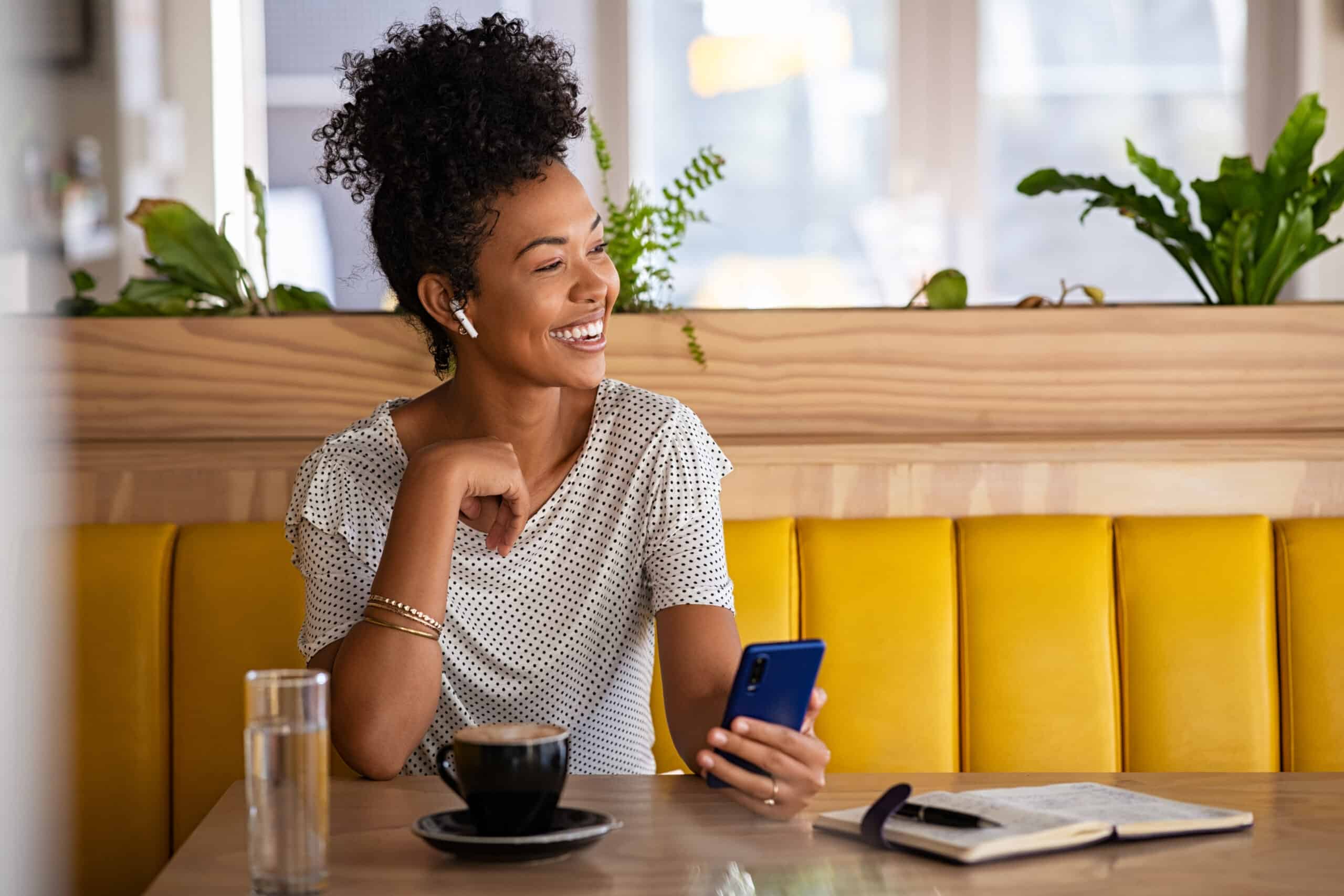 Key Points
When choosing the best wireless earbuds for working out, there are several factors to consider, including sound quality, fit, and battery life, among others.
The Jabra Elite Active 75t was voted the best overall wireless earbud for working out.
If budget is a concern, the JLab Go Air Pop may be for you.
Picture yourself in the gym with no earbuds. The cacophony of grunts, slamming weights, and general chatter berates your ears. It's hard to focus on the intensity of your workout when all you think of is escaping the noise. This is where a good set of earbuds will come in handy.
The market for wireless earbuds has grown significantly since the early days of wired options. With so many features to consider, like battery life, noise cancelation, sweat resistance, and price tag, figuring out the right earbuds can be tricky. We have done some sleuthing, comparing product comfort, utility, and sound quality. Here are the best wireless earbuds for working out:
Sale
Jabra Elite Active 75t True Wireless Bluetooth Earbuds, Navy for Running and Sport, Charging Case Included, 24 Hour Battery, Active Noise Cancelling
SECURE ACTIVE FIT – We scanned thousands of ears to create the best-fitting earbuds for a sport that we've ever created, with a special grip coating to make sure they stay in while you move; Plus, they're sweat proof and waterproof with IP57-rated protection.Note : If the size of the earbud tips does not match the size of your ear canals or the headset is not worn properly in your ears, you may not obtain the correct sound qualities or call performance. Change the earbud tips to ones that fit more snugly in your ear
ACTIVE NOISE CANCELLATION: With these noise cancelling earbuds, you can filter out the world and focus on your music; Use the Jabra Sound plus App to activate ANC the first time you use it and enable toggling between ANC and Hear Through via your Earbud button
CRYSTAL-CLEAR CALLS – 4 microphones, the latest digital signal processing and pioneering beam form technology mean these Jabra earbuds offer great call quality wherever you are; Plus, they're compatible with Siri, Google, and Alexa
LONG BATTERY LIFE – With Jabra Elite Active 75t wireless Bluetooth earbuds, you get up to 24 hours of battery time (ANC on) with the pocket-friendly charging case, the Elite 75t earphones let you take calls and play music while staying connected
MY SOUND IS YOUR SOUND – Our latest pioneering technology tests your hearing in the Jabra Sound plus app, and tailors your music to suit your individual hearing profile; My Sound makes the music you love even better
The Jabra Elite Active 75t is an older model, released in 2020, yet remains the best wireless earbud for working out due to its overall versatility, active noise canceling, and sweat resistance.
It boasts a sleek redesign compared to its predecessor, with a focus on improved functionality. The earbuds come with three ear tips to provide a snug, comfortable fit for most users. Paired with the integrated pressure vent, these features deliver optimal audio quality and block out ambient noise. The earbuds also house sensors for automatic ear detection, meaning that removing one earbud pauses playback until reinserted.
A single multifunction button on each earbud controls the volume, changes the track, and accesses the virtual assistant. Although the controls do have some sensitivity issues, causing inadvertent inputs, it's hardly a problem in the gym when you're in the zone. The Elite Active 75t offers a HearThrough mode for when you need to pay attention to your surroundings.
Jabra released a software update in the fall of 2020 that enabled active noise cancelation (ANC). Unfortunately, the Elite Active 75t's ANC is lackluster compared to other models on the list. If noise cancelation is a big deal to you, you may want to consider another option.
Pros
Automatic ear detection
Quick charging
IP57 rated protection
Cons
Button sensitivity
Lackluster ANC
Expensive
Check out the Jabra Elite Active 75t on Amazon.
Sale
JLab Go Air Pop True Wireless Bluetooth Earbuds + Charging Case | Black | Dual Connect | IPX4 Sweat Resistance | Bluetooth 5.1 Connection | 3 EQ Sound Settings Signature, Balanced, Bass Boost
Long Battery Life: GO Air POP features 8+ hours of playtime in each earbud and 24+ extra hours from the charging case (32+ hours total). Return to the case to recharge the buds, and use the integrated USB cable to charge the case.
Dual Connect: Use either earbud independently or use both together. A built-in MEMS microphone in each bud ensures clear calls.
15% Smaller Fit: Smaller than a credit card, the case fits in your pocket and the earbuds are our smallest yet – 15% smaller earbuds and 40% lighter with the compact case. Try the three tip sizes to get a snug in-ear fit, creating a perfect seal for crystal clear sound.
EQ3 Sound / Touch Controls: With just a few taps via touch sensors, you can choose your sound preference: JLab Signature, Balanced and Bass Boost modes – without an app. Enjoy volume and track controls, plus play/pause, answering calls and activating your smart assistant with the touch control functions.
INCLUDES: GO Air POP True Wireless Earbuds, Charging Case w/ Integrated USB Charging Cable, 3 Sets Gel Tips: Small, Medium, Large, JLab Two Year Warranty.
If you're looking at more affordable wireless earbuds for working out, look no further than the JLab Go Air Pop.
The Go Air Pop is both durable and water resistant due to its hard plastic composition, but this doesn't interfere with wearability. Although this cheaper option lacks the features of higher-end earbuds, the price and functionality are worth the tradeoff. The battery life is better than even some high-end earbuds. If the promised 8 hours doesn't get you through the day, the case comes with an integrated USB cable that makes on-the-go charging a breeze.
Sound quality is good for the price and offers three EQ profiles to choose from. The JLab Signature profile is for general music, while balanced is for audiobooks and other neutral sounds. For those who favor bass, Bass Boosted delivers the perfect EQ for heavy workout tunes.
If you're looking for a calling headset in addition to workout earbuds, you might be disappointed in the Go Air Pop. Call quality is poor at best. The controls can be finicky due to weak touch sensitivity, making inputs like pause/play a hassle in the middle of a workout session. If these are issues you can overlook, then the JLab Go Air Pop is the earbud bargain of your dreams.
Pros
Affordable
Good battery life
IPX4 rated protection
Cons
No ANC
Poor call quality
Finicky controls
Check out the JLab Go Air Pop on Amazon.
We earn a commission if you make a purchase, at no additional cost to you.
Google Pixel Buds A-Series is ideal for those seeking feature-rich earbuds that's also compatible with their Android devices.
In exchange for some durability, these lightweight, comfortable earbuds can make you forget you're wearing them. Thanks to the pressure vent, long workout sessions won't leave you with an earache. Bluetooth connectivity is a breeze and future reconnecting is automatic. The A-Series offers two frequency response options with no other customization: one for speech, making it an excellent option for the frequent caller, and the other for music, with a Bass Boost option.
The A-Series offers integration for features like Google Assistant. There's also a feature to find your earbuds if they get lost.
One drawback of the Google Pixel Buds A-Series is its low battery life. Topping off at just 5 hours of continuous music, these earbuds may not get you through the day without charging. Then again, the lightweight case makes on-the-go charging easy.
Pros
Easy to pair with Android
Comfortable fit
IPX4 rated protection
Cons
Better sound quality for talking
Short battery life
Check out the Google Pixel Buds A-Series on Amazon.
We earn a commission if you make a purchase, at no additional cost to you.
For those seeking absolute peace from their workout session, there's no better option than the Beats Fit Pro.
If you use a particularly noisy gym, then active noise canceling might be the highest priority on your list. The Fit Pro has added wingtips to secure the earbuds better for a more active listening experience, unlike previous releases.
While the Beats Fit Pro is a good option for both Android and IOS users, some features like the Spatial Audio will be unavailable to Android users. Spatial Audio allows for a virtual 3D-like sound that mimics the surround sound movie theater experience. Since the Fit Pro runs on the H1 chip, IOS users can share audio with other Beats owners, automatically switch between devices, and access Siri with a simple voice command.
The adaptive ANC calibrates based on the level of ambient noise around you but does require a good fit to get the best experience. With the Fit Pro, you can look forward to the kind of bass emphasis that's perfect for hardcore workouts.
Though these have a slightly shorter battery life than some options on our list, between fast charging and automatic pause/play, the Beats Fit Pro are the perfect earbuds for any athlete. The main drawback: Android users are somewhat limited in what features they can access.
Pros
Strong ANC
Impressive automatic pause/play
IPX4 rated protection
Cons
Expensive
IOS-exclusive features
Check out the Beats Fit Pro on Amazon.
SHOKZ OpenRun Pro - Open-Ear Bluetooth Bone Conduction Sport Headphones - Sweat Resistant Wireless Earphones for Workouts and Running with Premium Deep Base - Built-in Mic, with Hair Band
Open-Ear Comfort - OpenRun Pro features our best fit yet. Avoid the discomfort of in-ear headphones with our bud-free design. These headphones stay put during any workout. Includes Shokz headband.
Safety & Connection - OpenRun Pro ensures you enjoy your favorite audio with awareness of your environment for improved connection and safety compared to traditional earbuds or over-ear headphones.
Premium Sound Quality - Experience premium audio delivered through your cheekbone with our 9th bone conduction technology. Engineered with Shokz TurboPitch technology, OpenRun Pro headset features our...
Secure Fit - A lightweight, wraparound titanium frame keeps your wireless headphones stable and in place during intense training.
10 Hours of Music & Calls - Enjoy ten continuous hours of music, calls and podcasts with our Bluetooth headphones. OpenRun Pro also features a 5-minute quick charge for up to 1.5 hours of battery...
We earn a commission if you make a purchase, at no additional cost to you.
Sitting outside the ear, the Shokz OpenRun Pro is perfect for those with hearing loss, and anyone who walks outside regularly.
The ear hook design adds extra security to get through even your most intense workouts without budging. Physical buttons allow for sound adjustment mid-workout.
Some users may find the proprietary charger inconvenient in a world of USB-C. But with the best battery life yet, these earbuds will get you through a full 10 hours of listening without charge.
The OpenRun Pro is a win for people with ears that are sensitive to pressure or competitive runners who may not be allowed traditional earbuds. They are also perfect for outdoor athletes who need to be vigilant of their surroundings. As with most bone-conduction earbuds, the tradeoff is sound quality. Since they sit on the ear and not in, sound quality decreases in exchange for being able to hear everything that goes on around you.
Pros
Lightweight and comfortable
Good for safety
IP55 rated protection
Cons
Decent microphone quality
Proprietary charging port
Check out the Shokz OpenRun Pro on Amazon.
How to Pick the Best Wireless Earbuds for Working Out: Step by Step
When purchasing wireless earbuds for working out, there are several things to consider. Fit and comfort are a top priority, but also consider the sweat resistance of the product. Features like Bluetooth coverage and sound quality can make or break a good set of earbuds.
Here are some important features to consider before making your purchase:
Comfort
Water/sweat resistance
Sound quality
Battery life
Price
Comfort
Earbuds come with different-sized ear tips to accommodate most users. Unfortunately for some, small, medium, and large are not enough variety to create that coveted snug fit. Such as with the Jabra Elite Active 75t, some users reported the earbuds fit improperly despite changing ear tips. Pick a pair that's going to fit you comfortably.
Water/sweat resistance
With working out comes sweat, and with sweat comes the risk of damaging your earbuds. The sweatier, the risker. Do yourself a favor and check out the IP rating to determine if your pick is satisfactory to the level of desired activity.
Sound quality
Sound quality will depend on the codec. Codecs determine how audio is transmitted over Bluetooth. Cheaper earbuds often support higher latency codecs, resulting in a loss of audio quality. If sound quality is important to you, opt for wireless earbuds that support codecs such as aptX or aptX HD.
Battery life
Battery life is a huge determining point when making your final choice. There's nothing worse than your earbuds turning off in the middle of an intense workout, or in the middle of an important call. The Google Pixel Buds A-Series has the shortest battery life of all listed options, so if charging regularly is a dealbreaker, consider an option with longer battery life.
Price
Price is often the defining point of whether or not to make a purchase. Higher-priced earbuds are usually going to have better features, but that's not always the case. Be sure to scour the internet for the best price, as there are often sales on even high-end earbuds.
What to Know Before Buying Wireless Earbuds for Working Out
Before buying earbud purchase, you need to consider a couple of things that ultimately make or break your listening experience, starting with comfort.
You need to be aware of your comfort levels before settling on any one option. Some people have ears that are more sensitive to pressure than others, which limits their earbud options. Luckily, options that offer an ear hook design avoid the problem altogether.
Longevity is another key factor that will ultimately boil down to a product's use. High-intensity workouts, like mountain biking or rock climbing, may cause faster wear and tear on a product. Consider the kind of durability and resistance your device will need to withstand the intensity of your desired activity.
One concern that comes with wearing earbuds is maintaining awareness of your surroundings. While earbuds are a wonderful immersion tool, they can put you at risk. Always be vigilant and consider opting for earbuds that offer HearThrough technology for when you want sound while still being aware of what goes on around you. If safety is your top priority, consider bone-conduction earbuds like the Shokz OpenRun Pro, which leave your ears unoccluded and open to external noise.
Above all else, get a pair of earbuds that meets your needs. Consider factors that may affect your own experience, and choose an option that offers you the best workout without the need for worry or hassle.
Using Wireless Earbuds for Working Out: What It's Like
Picture this: you're in the gym surrounded by activity. Tacky music blaring from the speakers, gymgoers dropping weights all around you, chatter drifting in from every corner. But you can't hear any of it because you've got a set of well-fitting, comfortable earbuds.
Whether you work out strictly at the gym or you're more of an outdoor athlete, it can be difficult to concentrate when there are distractions all around you. A good pair of earbuds can be worth its weight in gold because it allows you to tune out all distractions with your sound of choice. That's why it is so important to consider a variety of options when looking for the best wireless earbuds for working out.
NEXT UP…
Last update on 2023-01-27 / Affiliate links / Images from Amazon Product Advertising API