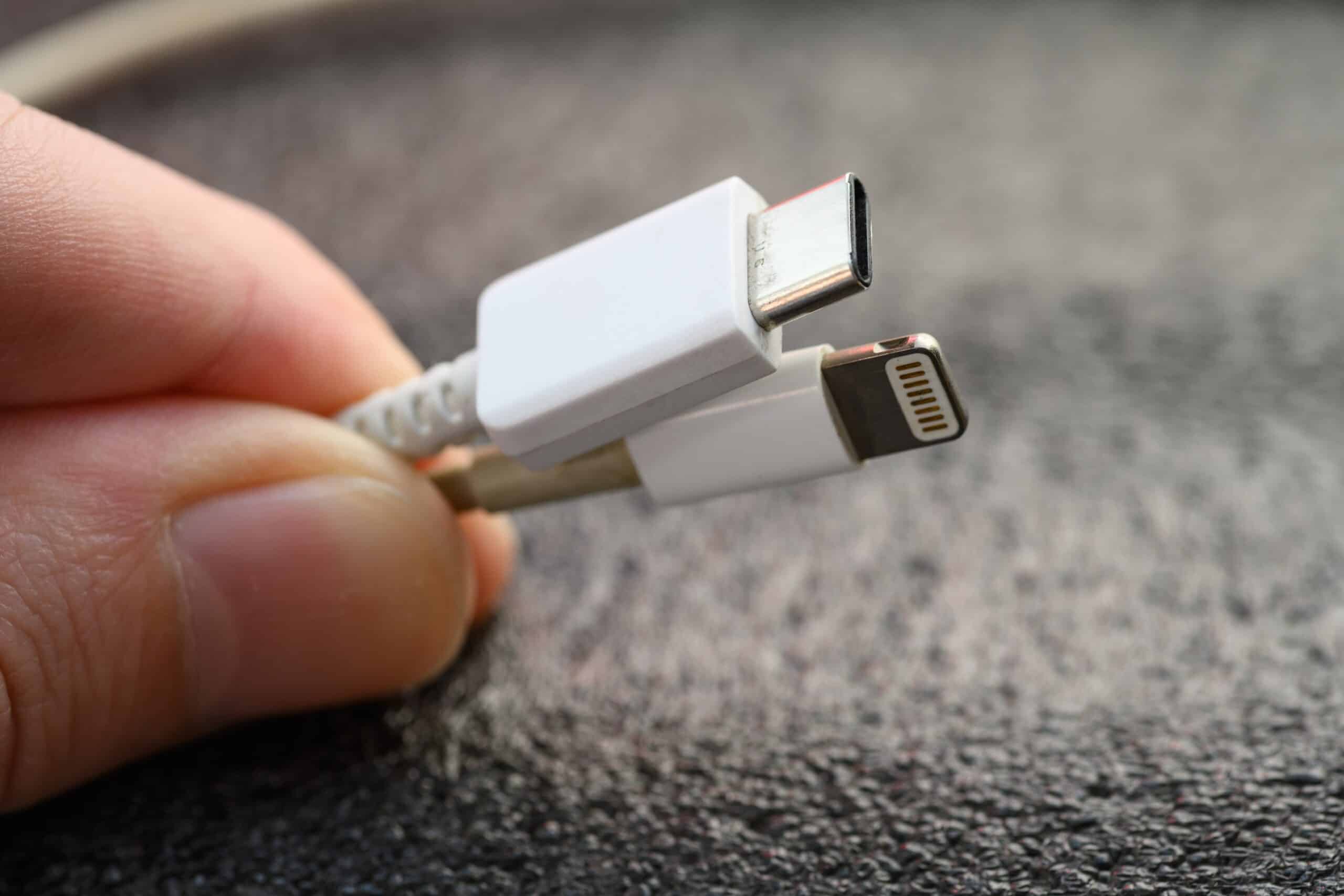 Today's USB-C chargers have a range of wattage alongside multiple ports, overcharge protection and state-of-the-art semiconductor technology. There's a lot of power packed into a tiny block, but it turns out that not every model works with every Apple device. Price doesn't vary much, so it's especially important to choose the right charger for you.
So how do you know which charger to buy for MacBook? There are many charging blocks for each device. After reviewing different chargers, we're happy to share the results.
Here are the best USB-C chargers for Apple MacBooks in 2022.
Sale
Nekteck 100W USB C Charger [GaN Tech & USB-IF Certified], PD 3.0 Adapter with Foldable Plug, Fast Wall Charger Compatible with MacBook Air/Pro, iPad Air/Pro, iPhone and More (Not Support MagSafe 3).
UNIVERSAL COMPATIBILITY: It is compatible with most USB-C devices such as MacBook Pro 16", Samsung, HP Spectre and others that support USB Power Delivery. Fast charging is available for iPhones when they are used with the original Apple USB-C to Lightning cable(not included here).
POWERFUL & FAST CHARGER: Obtain the best charging performance with GaN (gallium nitride) Technology, it increases the charging efficiency up to 90%. With maximum of 100w power output, the MacBook Pro 16" can be fully charged in just 1.9 hours. Power Delivery 3.0 enables compatible devices to be charged faster than industry standard.
ULTRA COMPACT SIZE: It is 40% smaller than the MacBook Pro 16" charger after the plug is folded back into the charging brick. The compact size is convenient for storage and carrying, especially when traveling.
SAFE AND RELIABLE: This charger is USB-IF ( TID: 4170 ), FCC Certified and UL Listed, designed with over-charging, over-voltage, over-current, and over-heating protection to guarantee that you can use it to charge your devices without any safety worries.
WHAT WE OFFER: 1 x Nekteck 100W GaN USB C wall charger and 1 x 2M USB-C to C cable. Nekteck supports a 12-month worry-free warranty and friendly customer service.
For the best USB-C chargers for Apple MacBooks, our top pick is the NekTeck 100 W USB-C Charger. It combines an incredible balance of power, size, and affordability. This charger is USB-IF certified and even comes with its cable. If all this wasn't enough, NekTeck provides a 12-month warranty on the device.
The NekTeck 100 W provides enough wattage to fast-charge the 2019 MacBook Pro 16-inch and all models below it. Excluding some of Apple's newest models, this is enough to charge any of your devices. It only comes with a single port, but at a price of just $50, we don't mind. 
Check out the NekTeck 100 W USB-C Charger on Amazon.
USB-C Charger, Anker 100W 4-Port Type-C Charging Station with Power Delivery, PowerPort Atom PD 4 [Intelligent Power Allocation] for MacBook Pro/Air, iPad Pro, Pixel, iPhone Xs/Max/XR, Galaxy and more
Super Power - Provides an enormous 100W of charging power - enough to charge 2 USB-C laptops and 2 smartphones at the same time. USB-C Output: 5V = 3A / 9V = 3A / 20V = 5A. USB-A Output 5V = 2.4A max per port.
High-Speed Charging - Save up to 1 hour of charging time with USB-C Power Delivery and Anker's world-famous PowerIQ technology for USB-A.
Universal Compatibility - Optimized for flawless performance with USB-A and USB-C phones, tablets, laptops, and more, including the 15-inch MacBook Pro, 2018 MacBook Air, and 13-inch Dell XPS.
Intelligent Power Allocation - Provides up to 100W of charging power while one device is connected to a USB-C port, or distributes output to up to 4 connected devices. This enables full-speed charging for more devices simultaneously.
What You Get - PowerPort Atom PD 4 wall charger, adhesive strip, welcome guide, our worry-free 18-month warranty, and friendly customer service.
If you are looking for a USB-C charger with multiple ports, go for the Anker PowerPort Atom PD 4. This heavy-duty charging block features four ports (2 USB-C and 2 USB-A), so you can charge your MacBook and iPhone 13 at the same time.
The PowerPort Atom PD 4 splits 100 watts among its ports. When all four are used simultaneously, those watts break down to 38 W/38 W/12 W/12 W. That's enough to charge two new MacBook Airs and two iPhones. The Anker PowerPort Atom PD 4 comes in at about $100.
Check out the Anker PowerPort Atom PD 4 on Amazon.
Sale
MINIX 66W Turbo 3-Port GaN Wall Charger 2 x USB-C Fast Charging Adapter, 1 x USB-A Quick Charge 3.0, Compatible with MacBook Pro Air, iPad Pro, iPhone 12/12 mini/11, Galaxy S9 S8 and More (NEO P1)
[Turbo 3-Port GaN Charger]: Powered by the latest Gallium Nitride (GaN) Technology, MINIX's 66W Turbo 3-Port GaN Charger delivers ultra-fast charging speeds in a smaller form factor design compared to traditional silicon-based chargers.
[Universal Compatibility]: Perfected to work with both PD & QC charging protocols for seamless use with your laptop, smartphone and all USB-charged devices at the same time.
[Travel-friendly] Built-in foldable wall plugs (no messy bulky power cables), supports worldwide universal 100-240V voltage and comes with UK/EU pin converters so that it can be used in virtually any country.
[Protection]: Over-current, Over-voltage, Over-temperature, Short-circuit Protection
[Dynamic Smart Detection]: NEO P1 66W Turbo charger automatically adjusts the power output of each port depending on the devices connected to it. So, no matter what device is plugged into the end of your cable, it will be charged quickly and safely.
If you like the versatility of multiple ports, but don't like the price, the MINIX NEO P1 66W should top of your list. This charger offers a 3-port setup for nearly half the cost of the Anker PowerPort. It has enough wattage to charge most MacBooks and even comes with handy socket adapters for international travelers.
The NEO P1 has a max wattage of 66 W, enough to fast-charge the new MacBook Pro 13-inch model. Its two USB-C ports and its single USB-A port allow you to charge your iPhone and MacBook simultaneously. At just under $50, this device is more affordable than an Apple model with the same wattage.
Check out the MINIX NEO P1 66W on Amazon
Best for MacBook Pro 16-Inch: KOVOL PD 3.1
140W USB C Power Adapter for MacBook Pro 16" 2021 and All Series, KOVOL PD 3.1 2-Port GaN III USB C Wall Fast Charger 25W PPS Super Fast Charging for Galaxy, iPhone 13, MacBook Air, iPad Pro, and More
Ultimate 140W PD Output: This 140W USB C Power Adapter offers the fastest possible charging speed for your MacBook Pro 16" 2021, charging it up to 56% in just 30 mins, allowing for a big power boost before gameplay or between meetings (Note: USB-C to MagSafe 3 Cable required for 140W PD output is NOT included)
All-New PD 3.1 Charging: With fixed voltage and power output of 28V/140W, along with faster charging and wider compatibility, this revolutionary PD 3.1 gan charger brings stunning charging performance for your high-end laptop or other USB-C enabled devices
2-Port Fast Charging: Top up your MacBook Pro and a phone simultaneously at high speed via max 120W USB-C port and 18W USB-A port, no more low-battery worry for your hungry devices (Note: USB-C to MagSafe 3 Cable required for 120W PD output is NOT included)
Complete Charging Protection: Kovol's exclusive Q-Pulse technology provides surge protection, and prevents overheating for a 100% safe charging experience. Plus, this compact GaN-based charger provides higher efficiency while maintaining low surface temperature
One Charger for All Devices: Equipped with PD 3.1/PPS/QC 3.0 charging tech to ensure flawless compatibility with virtually all mobile devices including phones, tablets, and USB-C laptops
Apple released their newest MacBook Pro 16-inch model in 2021. This laptop uses a 140 W charger, nearly a third larger than previous models. Any chargers on this list will work with it, but none will charge it in about an hour, except KOVOL PD 3.1. 
But the charger's massive wattage isn't the only aspect that makes it awesome. The KOVOL comes with two ports to charge your laptop and phone simultaneously. But unlike other models on this list, the KOVOL's A port is hyper-powerful, with a wattage max of 18 W instead of 12. So not only will your laptop charge quickly, but so will your phone. The charging block costs $90, which is cheaper than the Apple version.
Check out the KOVOL PD 3.1 on Amazon.
Anker USB C Charger, 713 Charger (Nano II 45W), GaN II PPS Fast Compact Foldable Charger for MacBook Pro 13, Galaxy S22/S22+/S22 Ultra/S21, Note 20/10, iPhone 13/Pro/Pro Max, Steam Deck, and More
The Only Charger You Need: Say goodbye to your old power bricks. Anker 713 Charger (Nano II 45W) has the power you need to charge your Samsung Galaxy devices from a single tiny charger.
High-Speed Charging: Charge the latest Samsung Galaxy devices at full speed with Samsung Super Fast Charging, charge a 2020 MacBook Air at full speed, or charge an iPhone 13 up to 3× faster than with an original 5W charger.
Downsized Design: At 34% smaller than an original 45W USB-C charger, Anker Nano II takes up less space while giving you just as much power.
Powered by GaN II Technology: With a 20% increase in operating frequency, an innovative stacked design, and an upgraded circuit board structure, GaN II technology makes our latest charger smaller without sacrificing a drop of power.
What You Get: Anker 713 Charger (Nano II 45W) / Anker Nano II 45W, welcome guide, our worry-free 18-month warranty, and friendly customer service (cable not included).
The Anker 713 Nano II might be half the size of the next smallest model on our list, but that doesn't take away from its power. It's got plenty of power to charge the new MacBook Air or any smartphone in a pinch. The charging block might run on the expensive end for its size, but it's got the specs to command it.
This compact Anker charger is a square about the size of your knuckle, something you could easily throw in your pocket. So unlike our other models, this is the easiest charger to take with you while traveling. It can charge up to 45 W, which is more than enough for tablets or smartphones. We just wish there was another port for its stout price of $40.
Check out the Anker 713 Nano II on Amazon.
How to Pick the Best USB-C Charger for Apple MacBooks: Step by Step
Keep the following four things in mind when choosing the right USB-C charger for your Apple MacBook.
Mac model
Wattage
Available ports
Price
Let's review each one in more detail.
Mac Model
You might look at charging blocks and immediately equate that wattage equals more power, but that's not true. If you go out and buy the most powerful USB-C charger without checking out the wattage requirements of your Mac first, you can find yourself spending money on specs you don't need. And with several generations of MacBooks, your model can range from 30 W to 140 W.
Wattage
After you know how much wattage your MacBook uses, you can search for the appropriate charger wattage. Again, this can range from 30 W for older model MacBook Pros or tablets to 140 W for the latest design.
Lower wattage chargers can charge higher wattage models, but not efficiently. And while higher wattage chargers can charge lower wattage models, they're overpowered for what you're using them for. And if you must get one of these chargers, ensure it comes with overcharge protection.
Available Ports
The Mac model and wattage are the main determinants for choosing the right charger, but you might want one with multiple ports. This usually looks like a USB-A alongside a USB-C, but some have even more. While you can charge multiple devices, your charger has to split its maximum wattage.
For example, if you have a 100W charger with 1 USB-C and 1 USB-A and you charge your phone from the A port (which usually charges at 12 W), your C port would only have a max wattage of 88 W. You wouldn't be able to charge a MacBook Pro 15-inch at max wattage, but you could still charge the new 13-inch model. Knowing your Mac model will help you choose the right amount of ports. 
Price
The cost of USB-C chargers doesn't have a wide range; they typically don't run over $100. The wattage and number of ports will determine what you'll pay, but remember that the wattage is critical here. If budget is a concern, think about limiting the number of ports before you purchase a weaker charging block.
What to Know Before Buying a USB-C Charger for Apple MacBooks
One of the most important changes in charger technology is its semiconductor material. Recently, manufacturers switched from silicon to gallium nitride (GaN). This material produces less heat, which results in more efficient charging and smaller designs. You might notice this label on new USB-C chargers, signifying a modern design. If you don't find GaN on your charger, know that it might be less efficient than it could be.
Another change that Apple users might love to hear is the return of the MagSafe port. MagSafe 3 is an exclusive Apple port that allows for Fast Charge on models made in 2021 or later. It can power a battery from 0-50% in 30 minutes. However, some charge blocks don't accommodate USB-C to MagSafe 3 cables. So if you're stoked about using MagSafe again, confirm that your charger can use it.
Using a USB-C Charger for Apple MacBooks: What It's Like
Users tested the best USB-C chargers for Apple MacBooks and tried max charging capabilities with single and multiple ports. The new MacBook Pro 16-inch was tested along with the 15-inch model and MacBook Air. The iPhone 13 was used to test multiple ports.
Users found that the Anker PowerPort was the most satisfying to use for both devices, charging them at max capacity. Users especially like the KOVOL for charging the iPhone 13 with its superpowered USB-A port.
All the chargers slugged when charging the MacBook Pro 16-inch model except for the KOVOL. The Anker 713 Nano was especially slow, having only a 45-watt capacity. Still, the model worked excellently with the MacBook Air offering the right amount of wattage for the tablet. 
Last update on 2022-11-13 / Affiliate links / Images from Amazon Product Advertising API