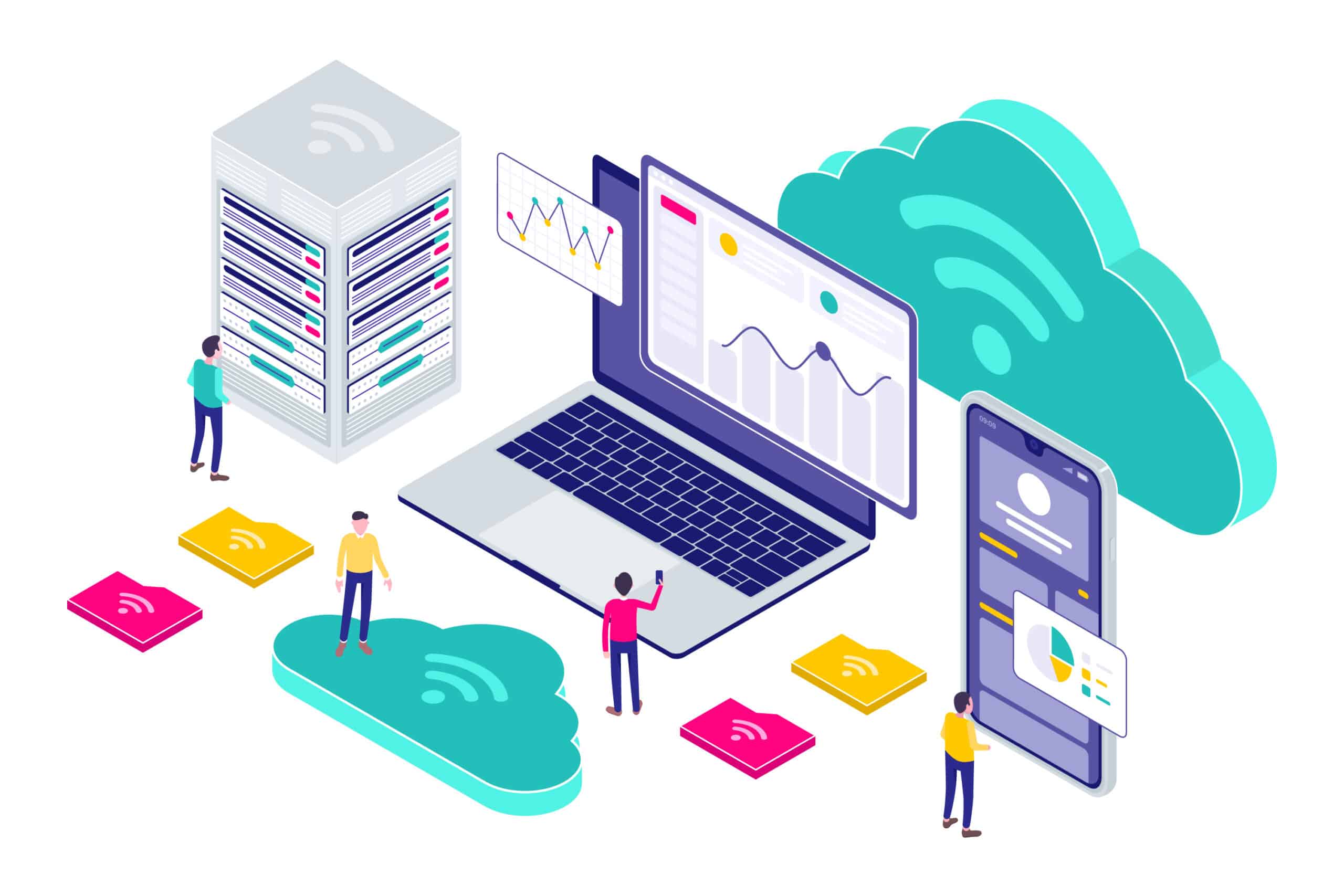 Key Points:
Hostinger, our choice for overall best UK hosting, offers a wide range of features, including dedicated IP addresses, automatic backups and migration, and a wide array of server locations.
Kinsta is a managed WordPress hosting provider that offers all of the benefits of a self-hosted WordPress site, including high uptime, security, and reliability.
DreamHost is an excellent choice for beginners because it offers a free domain name and website builder, and also has an easy-to-use interface.
WordPress has experienced unprecedented growth over the past few years, as it has become one of the world's most popular content management systems (CMS) and blogging platforms. One of the reasons that WordPress has been so successful is that it's so easy to get started with this platform, regardless of whether you are using your own domain name or using WordPress as a hosted solution.
If you're planning to make use of WordPress, it's crucial that you have reliable web hosting in place, as your site will be the center of all your business or personal online endeavors. The UK market has plenty of great hosting companies, but it can be hard to tell which one will really serve your needs as a website owner or designer.
Best UK WordPress Hosting Providers: Ranked List
Choosing the best hosting for WordPress is a big decision. The right hosting service can be the deciding factor that determines how successful your WordPress blog will be.
When selecting the right UK-based WordPress host provider, you should look at long-term growth and stability rather than just saving a few pennies on your next renewal.
That being said, here's our top list of the best UK hosting companies for WordPress, including some of their unique offerings and pricing plans. Hopefully, this list will help you find exactly what you need when it comes to setting up your own website or portfolio.
Best UK WordPress Hosting Overall: Hostinger
If you're looking for the best WordPress host in the UK, Hostinger is the way to go.
They offer a wide range of features, including dedicated IP addresses, automatic backups and migration, and a wide array of server locations. Hostinger's pricing is competitive, and they provide exceptional customer service through live chat, email, and phone support.
Hostinger has a strong defense against online threats. They take advantage of the most cutting-edge technologies offered by their partner BitNinja. Through this innovative cooperation, your website will have the most up-to-date and complete industry-standard security protection.
With more than 10,000 new sign-ups every day, it's easy to see why Hostinger is getting so popular. They have all the features you'd expect from a top-rated web host, like 1-click installations, a free domain, and free SSL certificates with all plans.
Key Features
24/7 customer support
Has a data center in the UK
1 Click WordPress installation
Dedicated IPs
Free domain name registration
Free SSL certificates
30-day money-back guarantee
Starts at £1.99 ($2.29 USD) monthly
1 year of a free domain
Multi-language customer support
| Pros | Cons |
| --- | --- |
| Automatic weekly backups | Pricing is based on a 48-month term   |
| Great customer support | Not as many bonus features |
| Very cheap hosting plans |   |
| Easy-to-use dashboard |   |
| High-performance servers |   |
Best for Managed WordPress Hosting: Kinsta
Kinsta is a managed WordPress hosting provider that offers all of the benefits of a self-hosted WordPress site, including high uptime, security, and reliability.
They have a robust support team that can help you with all kinds of questions, from setting up your site to troubleshooting any issues with it. Kinsta also offers free migrations between their managed plans, so you can move from one to another without incurring additional costs.
Kinsta's managed WordPress hosting plans have everything you need for running a successful website, from unlimited storage to dedicated servers on demand. You can choose from dozens of pre-built themes and plugins that are easy to install and manage. The platform also makes it easy for users to create new sites in minutes while keeping data secure through its SSL security protocols.
Regarding security, Kinsta is fairly compulsive. They employ the most modern security methods and continually check your website during uptime (99.99% of the time). With built-in SSL compatibility, hardware firewalls, and a steady stream of updates and fixes, the probability of a security breach on a Kinsta-hosted website is practically nil.
If security is a major priority for you and your website, Kinsta is your best option. Rather than being hosted on a single server location, cloud servers enable your website to utilize Google's several server locations. This gives your website significantly more flexibility, allowing it to be rapidly and easily optimized for the finest locations in the UK.
Key Features
Very secure
Google Cloud Platform
Automatic backups
Outstanding technical support
Constantly improves site performance
Weekly automatic database optimization
High-performance unlimited CDN
99.9% uptime guarantee
| Pros | Cons |
| --- | --- |
| Regular updates to their software mean you'll always have the latest features and best practices | No domain registration |
| Highly automated | No Webmail features |
| Built on top of NGINX, making it very reliable | Expensive |
| 24/7 dedicated support from experts |   |
| It's easy to use |   |
Best Beginner Friendly: DreamHost
DreamHost is an excellent choice for beginners because it offers a free domain name and website builder, unlike other hosting companies. It also has an easy-to-use interface that lets you create your site without programming knowledge.
The company offers many different plans that can be tailored to suit your needs. For example, if you'd like to create more space for your site's content or increase the speed at which it loads, you can upgrade to one of their paid plans. If you're looking for advanced features like SSL encryption or dedicated IP addresses, those are available on higher tiers as well.
The web hosting service is top-notch and provides the most up-to-date protections and performance for WordPress sites. DreamHost provides incredibly dependable and safe hosting and plenty of space for your website. You can even reportedly have them handle the entire website for you.
Although DreamHost doesn't have servers in the UK, it is considered by many to be the most beginner-friendly WordPress hosting solution, with some of the best customer service in the industry, excellent loading speeds, and 99.9% guaranteed uptime.
Key Features
Free updates
WordPress security
Strong uptime guarantees
Unmetered bandwidth
Solid customer support
The interface is easy to navigate, and many helpful tools are available in the admin panel to manage your site
Built-in domain name registrar
Plenty of storage space
Offers free secure-socket-layer (SSL) certificates
Offers the WP website builder
| Pros | Cons |
| --- | --- |
| Strong security features | Basic storage space on shared plans |
| Extensive domain-management tools | No telephone support |
| Useful WordPress staging feature |   |
| Highly recommended by WordPress |   |
| Unlimited data transfers per month |   |
| Fast response times |   |
| The interface is fairly easy to navigate with a clean design that is simple to understand |   |
Best UK WordPress Hosting for Speed: A2 Hosting
For those who need your sites up and running as quickly as possible, A2 Hosting is the best place.
They offer top-of-the-line hardware and software to ensure your site loads fast, plus they have a team of experts on hand 24/7 to help you with any issues you might encounter. Also, their prices are very competitive. You can get started with A2 Hosting for as little as $6.99 per month; sign up for an annual package, and you save even more!
A2 Hosting offers easy setup—all you need is your domain name and FTP credentials to get started. You'll also enjoy an intuitive dashboard that makes it easy to manage your website content in one place. The customer service team is available via live chat if you ever need anything.
A2 will migrate your site for free to one of their plans. Their team will handle this within 3-5 business days. This means you can concentrate on running your business rather than dealing with technical concerns. With data centers located in the UK, A2 is an ideal hosting site for users in the UK.
Additionally, A2 has an excellent refund policy, possibly the best of all UK web hosting sites. For the first 30 days, you will be eligible for a complete refund. You can STILL request a refund for the remaining time on your contract after the first 30 days.
Key Features
Free migration from another host
24/7 high-quality English-speaking expert support staff available via phone, email, and live chat
Higher-tier plans among the fastest available
Unlimited refund policy
A 99.9% uptime guarantee
Free recommended plugins
Compatibility with various CMS
Unlimited bandwidth and storage space
Reseller hosting with included SSL certificates
| Pros | Cons |
| --- | --- |
| Outstanding speed | Free domain not included |
| Premium support | Costly |
| 30-day money-back guarantee | Cheaper plans are not as fast and reliable |
| Extremely fast |   |
| Free SSDs included |   |
| Server locations in many places |   |
Best UK WordPress Hosting For Performance: InMotion
InMotion hosting is a well-known brand in the industry. It provides dependable, consistent performance and good hosting for corporations and consumers.
Their customer service is second to none (despite being situated in the United States), and it is a user favorite among many in the UK.
Although InMotion's WordPress hosting is not the cheapest, it is incredibly well optimized and allows for significant expansion. When you sign up, you'll receive a free domain and an SSL certificate, both of which are greatly appreciated by any type of user.
WordPress hosting starts at $7.26 per month and includes many features you won't find with other web hosts. Their basic WordPress hosting package is appropriate for around 20,000 monthly visits and offers hosting for one website, 40GB SSD storage, and unlimited bandwidth.
WordPress is pre-installed with InMotion's web hosting, saving you time. Their servers are extremely fast and allow the installation of any plugin. If you sign up for the WP-2000s plan or higher, you'll get free access to thousands of premium WordPress themes and plugins. All options include backups of your website, hosted by InMotion, and a copy of Jetpack.
Key Features
Solid-state drives (SSDs) for all storage
Custom security suite
Marketing tools for your website
Unlimited bandwidth
Ultra-stack powered hosting
E-commerce tools
99.9% uptime guarantee
90-day guarantee
U.S.-based support
Easy to use WordPress installation and management system
| Pros | Cons |
| --- | --- |
| 90-day money-back guarantee & free website migration | Expensive compared to other options |
| 24/7 U.S.-based support |   |
| Free SSL, automatic backup |   |
| Free domains |   |
| Over 400 free applications |   |
| Unlimited data transfer |   |
| DDoS mitigation systems |   |
How to Choose the Best UK WordPress Hosting
Choosing a WordPress hosting company is a big decision. After all, hosting your site on the right platform can make or break your success in search engines and with visitors. There are many factors to consider, from the price of the hosting service to its reliability, security, and performance.
Price: As with any service, the price you pay for your website hosting can vary greatly depending on what you get for your money. You can find packages for as little as £2.99 ($3.45 USD)/month for shared hosting and as much as £9.95 ($11.49 USD)/month for dedicated server space, depending on what you need. If you don't need dedicated server space or are just looking for something small and cheap, shared hosting might be perfect.
Free features: Many hosting companies offer free features in their packages, but these can be very limited and are often just a one-off deal. You will need to pay to access the features extensively.
Support quality: It doesn't matter how fast your site is if it's not backed up properly or if you can't get in contact with customer support when you need them. So, make sure your chosen host offers 24/7 email support, live chat, phone support, and an online knowledge base full of FAQs and troubleshooting guides.
Security: A security breach can have serious consequences for your business. That's why it's so important to choose a host with proper security protocols in place from day one. If a hacker does manage to get into your server, they will be able to access any files on it and see everything about your site—including any passwords or other sensitive information stored on the server itself!
Website speed: The faster the response time of your hosting service, the better for your business. Visitors will find it easier to navigate your site and use its features efficiently without experiencing lag time between clicks or taps on their screens. So make sure that the server type you choose gives users access to all the resources they need without slowing down their experience.
Ease of use: The admin panel must be easy to navigate, with clear instructions and tools that allow you to do what you need without asking for someone else's help. You don't want to have to spend time getting used to how things work on your new site, so make sure there's a good tutorial available somewhere in the interface.
Up Next…