New cars are constantly being released with new features, new technology, and updated specs. The Tesla Model S is one of the most unique cars on the road today. It's electric, has a low center of gravity thanks to its battery-powered design, and is even equipped with advanced autopilot functions.
Unfortunately, not everything about the Model S is perfect. Like most electric vehicles, it suffers from poor traction in wet conditions — something that can be mitigated with a set of high-performance tires.
If you drive a Tesla Model S (or plan on buying one), you'll want to make sure it has the right tires. Good ones can have a significant impact on your car's handling performance, braking distance, acceleration, and more.
Fortunately, there are plenty of tire manufacturers who recognize just how popular the Model S has become. There are now plenty of options for anyone who owns a Tesla Model S and wants to improve its performance
. Here are our top five recommendations for the best tires for Tesla Model S:
The Yokohama Avid Ascend GT is an all-season tire and our pick for the best overall performance. It performs at the highest levels during dry, wet, or snowy seasons.
Yokohama has hundreds of 3D sips that provide a firm grip on the ground. They help provide stability when driving on snowy or muddy roads during the rainy season. In addition, the 3D sips help you while driving on sharp corners with the help of its high grip.
These tires are also suitable during summer and withstand high temperatures without wear and tear. You will have to drive approximately 60,000 miles before you can think of replacing your tire. Yokohama Avid Ascend GT tire has an asymmetric tread design and a TriBlend compound that provides high traction on the ground in all weather conditions. As a result, your Tesla Model S will be stable on all roads, even at high speeds.
Features
Yokohama's circumferential tire grooves allow water to pass through while the vehicle passes on still waters. In addition, the grooves enable your vehicle to pass comfortably without getting stuck in the mud. Since the Tesla Model S is primarily known for going on long trips, choosing a tire that won't cause much noise during the journey is good.
In addition, you will be comfortable with the Yokohama Avid Ascend GT tires. Their circumferential grooves help provide comfort and reduce noise when driving. What's more, the Yokohama Avid Ascend tires can fit in SUVs, Sedans, high-performance cars, passenger cars, and minivans.
Check out Yokohama Avid Ascend GT on Amazon.
Summer road trips are great, but they will feel boring when driving with poor tires on your Tesla Model S. However, with the Continental Extreme Contact Sport tire, you can have an incredible experience during the dry and dusty season. This tire has an asymmetric design and summer-only compound that contributes to the high performance of your Model S.
You also don't have to worry when it comes to speed. These tires are known for high speed with shorter braking periods. Built with Continental's SportsPlus Technology, these tires can handle wet and dry traction and provide maximum usability. Therefore, you don't have to worry about faster wear and tear. These tires also have an excellent tread tune that gives your car extra grip on dry and dusty grounds.
Distribution of Air Pressure
This tire can distribute its pressure evenly, providing stability to your car when driving. In addition, the air pressure distribution ensures that the tire wears off evenly without bends. Furthermore, evenly distributed air pressure gives you comfort while in your vehicle.
So for comfort during long summer drives, the Continental Extreme Contact Sports are best. Due to their excellent grip, these tires can comfortably move on untarmacked roads. Therefore, you don't have to change your tires when driving through villages with no tarmac.
Check out Continental Extreme Contact Sport on Amazon.
Michelin CrossClimate2 is the best-performance tire for your Tesla Model S. This tire can do well in all-year seasons, so you don't have to change your tire constantly. In addition, the Micheline CrossClimate2 tire provides maximum usage in all weather conditions, even during its last days on the road.
Michelin CrossClimate2 has a 3D SipeLock technology that helps in reducing tread wear. What's more, these 3D sips help provide a high grip on the ground during snowy or wet seasons. Therefore, your Tesla Model S car will be stable enough on all roads, reducing accidents.
Features
The V-shaped treads uniformly distribute the wheel forces, ensuring that the tire wears off at equal rates. Therefore, this tire can last longer than many of its competitors. The Piano Accustic technology in these tires minimizes vibrations while driving. As a result, 20% of interior noise is gone, thus providing a quiet road trip. So, if you need comfort and a noise-free trip, consider getting a Michelin CrossClimate2 tire.
It has short braking distances on dry, wet or snowy roads. This tire will take 16 feet to stop on dry pavement and 56 feet on wet ground. And that distance is shorter than other competitor tires. Despite the thrilling experience, most people don't like driving on snowy roads, but with Michelin CrossClimate, they can start to like road trips.
These tires also have less rolling resistance. Therefore, you can drive at the speed that suits you. Overall, Michelin CrossClimate tires prove to be the best tires if you use your Model S every day.
Check out Michelin CrossClimate2 on Amazon.
If you are looking for a pocket-friendly tire that can serve you all year, Milestar MS932 Sport All-Season Radial Tire is your best option. This tire has features to help during all-year seasons, so you don't have to change your tires every new season.
Milestar is a high-performance tire that has high traction in various weather conditions. This tire has a silica tread compound which can improve wet traction by up to 15%. Due to high grip potential, these tires provide stability on snowy, dry, and wet roads.
Features
Its wide circumferential ribs help in maximizing usability, meaning it takes longer for the tire to wear off. In addition, these circumferential ribs provide comfort while driving your Tesla Model S. Milestar MS932 has an optimized tread design that helps improve ground grip all year.
As a result, driving with these tires is quite comfortable since there is minimal noise interference.This makes them perfect for long trips. They also come with a 50,000-mile limited treadwear warranty, which will give you confidence when making your purchase. In addition, if you are unsatisfied with this tire in the first 30 days, you can easily return it.
Check out Milestar MS932 Sport All-Season Radial Tire on Amazon.
Do you hate driving on snowy roads? If yes, Michelin X-Ice Snow can change your experience. This tire has excellent snow and ice traction, making it the best choice during the winter for your Tesla Model S.
The Michelin X-Ice Snow has two types of 3D sipes that improve the grip effect on snow and ice. In addition, these 3D sipes also promote long-lasting biting edges that can go for several winter seasons.
These tires also have excellent braking on ice with the help of MICHELIN® EverWinterGrip technology and Flex-Ice 2.0 compound. This technology improves tire roughness, helping with traction on ice and snow. As a result, they can last about three winter seasons without losing their grip on snow. In addition, EverGrip technology helps in providing tread block rigidity that helps with braking, acceleration, and rounding corners.
What's more, the Michelin X-Ice snow has a V-shape tread design that helps with improved hydroplaning and slush performance on snow and ice. This feature helps it last one winter season longer than its competitors. It also comes with a 40,000-mile limited warranty and a standard limited warranty that covers materials and repair for six years after purchase.
Check out Michelin X-Ice Snow on Amazon.
How To Pick The Best Tires For Tesla Model S: Step-by-Step
When choosing the right tire for your Tesla Model S, you should consider the following factors:
Warranty,
Cost,
Weather,
Noise,
Size,
User Motive.
Now let's explore each one in more detail.
Warranty
Of course, you don't want to buy something that can get damaged the following day and have nowhere to take it. However, warranty provision don't mean that a product is bad. Instead, warranties boost your trust in the product you are buying.
As a result, you'll be more confident when making your purchase. Therefore, you should inquire about available warranties for the tire you are about to buy. Almost all tires give you a warranty based on the miles you've traveled.
Cost
Your Tesla Model S is quite expensive, so it's important to choose a tire that won't cause trouble. If it can serve you well during all seasons, why not buy it? After all, service and quality should come first. However, this necessitates a higher budget. So, if you are comfortable with the price, buy what suits you.
You should also consider whether the seller can ship the tires to your address. If they do, what's the shipping cost? You should also consider tire fixing costs; unless you can do it yourself. At least you'll have a figure in mind whenever you want to replace your Tesla Model S tires.
Weather
You should select a tire that can last all year. The most dangerous weather conditions involve snow and wet and muddy roads, which can cause serious accidents. Therefore, you need special tires to pass through such roads. Ensure you select tires with high grip, as well as traction in mud and snowy roads.
Noise
No one likes noisy trips. Tires with well-aligned circumferential grips can provide a comfortable and quiet drive.
Size
Exact tire size will greatly contribute to the overall performance of your Tesla Model S. All tires come in different sizes. Therefore, when ordering your tires via online stores like Amazon, you need to match your car tire size with what you see on the site. You should also enquire whether you can return the tire if it doesn't fit your vehicle.
User Motive
How you use your Tesla Model S will inform your choice of tires. For instance, if you use your car often, it's advisable to choose a tire that can cope with various weather conditions. However, if you use your Tesla Model S only during winter or summer, you should get tires that can do well in those seasons. Remember to choose a tire that will contribute to your car's highest performance.
What To Know Before Buying Tires For Tesla Model S
While you can fit normal tires on most types of Teslas, assuming they fit you probably shouldn't. Teslas are high-performance machines and require a specialized type of tire to match the high-quality of the Tesla model.
Depending on the year of your Tesla, it may come with a range of tire sizes you can equip. Some models come with staggered tires and others have different tires for the front and back wheels. Regardless of your model, there's some things to know before buying the best set for you.
Here are a few things you need to consider:
Wear and tear
Every tire has an expiration date. You should look for tires that can serve you longer, and you'll get value for your money. For instance, Michelin X-Ice Snow can last for three winter seasons. You can also consider getting all-year season tires that can last longer, and you won't have to replace your tires all the time.
For example, tires like Milestar MS932 can last a long time and are also budget-friendly. Furthermore, ensure you get information on how the tires wear off. Some fade their treads while others start cracking on the sides. The tires that fade their treads would serve you longer than the ones that burst.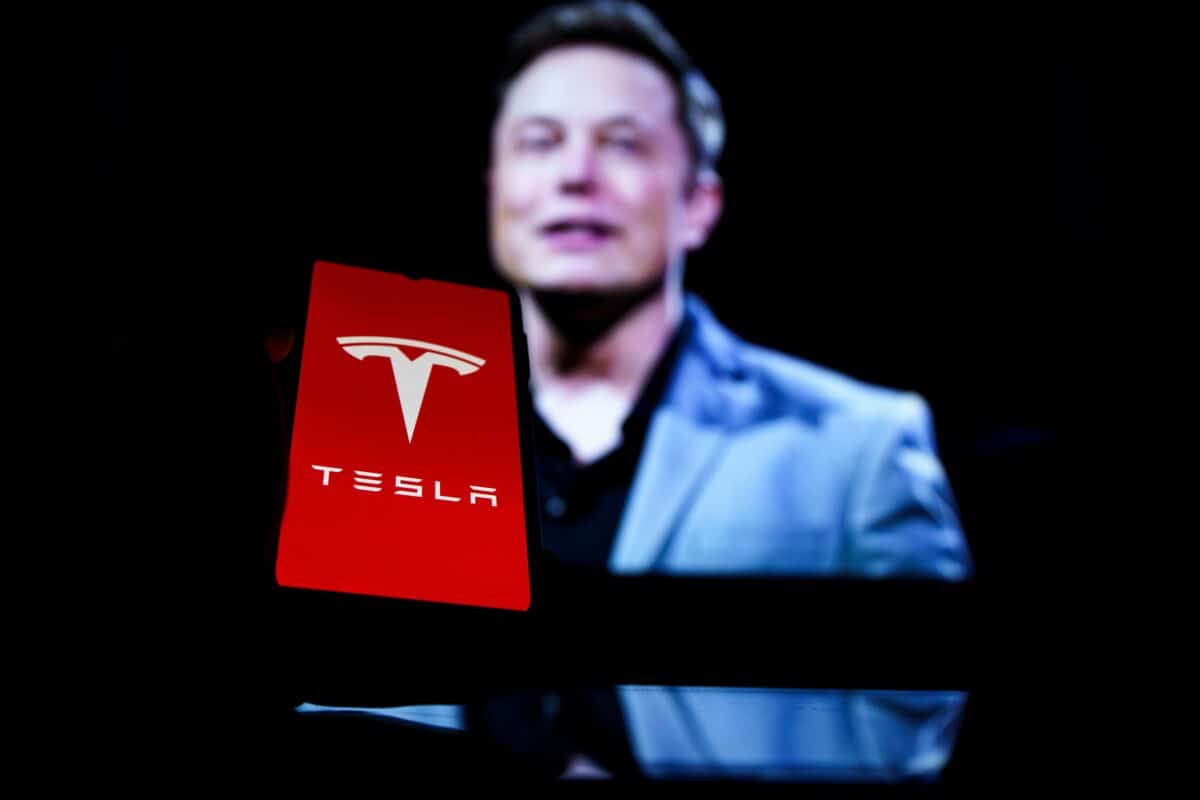 Weather compatibility
Choosing tires compatible with various weather conditions is a good idea. As you've seen above, some tires perform better in the summer, while others can perform better during winter. However, some can withstand all weather conditions and will be an excellent choice if you want to save money.
Using The Best Tesla Model S Tires: What It's Like
Regardless of how you intend to use your Tesla Model S, there is always a tire that can serve you better than others. So, if you make the right buying decisions, you will always experience comfort while driving your Tesla Model S. The right tires will also ensure your vehicle reaches its best performance.
Up Next
Check these out:
The image featured at the top of this post is ©iStock.com/typhoonski.