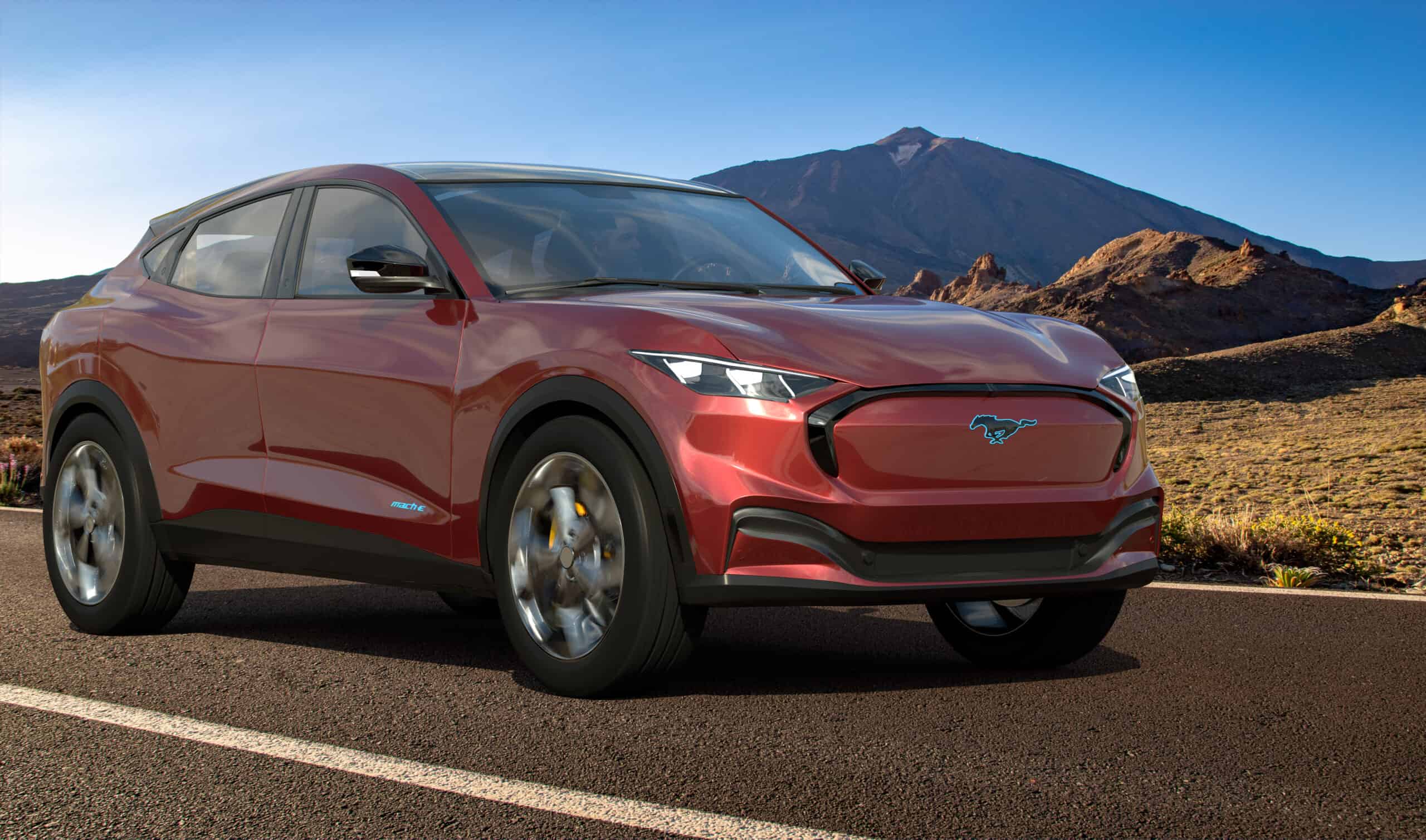 Key Points
Both budget and high-end options exist for the Mustang Mach E. Tire sizes you are likely to come across include: 225/60R18 tires and 225/55R19 tires.
The main criteria you will need to rely on are the weather conditions you will be driving in and the terrain you will be traversing.
All-season tires can be pretty handy for the majority of drivers. 
Mustang Mach E is the latest addition to an impressive Ford EV lineup. Released in 2021, this SUV is unlike any Mustang that came out before. A range of stock tires is available for this fancy SUV whether you are looking for a top-of-the-line or budget-friendly option. We've done some sleuthing and found the best tires for the Mustang Mach E.
Here are our top recommendations for 2022.
If you are a Michelin fan, you might be used to looking at the Premier A/S version of this tire, but remember, the Mach E is an SUV. The Michelin Premier LTXis no slouch, though. They have a rated 60,000-mile tread life warranty, so you can expect a long life out of these tires. Alongside a long life, they will also be some of the most comfortable and reliable tires you have ever used.
As an all-season tire, you can expect reliable traction all year round, regardless of the conditions on the road.
Check out the Michelin Premier LTX on Amazon.
Driving a traditional Mustang in the snow might seem like a bad idea, but the Mach E features all-wheel drive and rear-wheel drive modes. Pair AWD with a set of new Bridgestone Blixxak DM-V2s, and you can handle whatever winter throws your way.
The Bridgestone Blizzak DM-V2 is hands-down the best option on the market for crossovers and SUVs. A studless winter tire, the Blizzak DM-V2 is no more challenging to have installed and drive on than any other tire. Anyone that's ever used studded winter tires will know how much of a blessing that is.
Check out the Bridgestone Blizzak DM-V2 on Amazon.
is the best choice. Accelerate faster, Brake shorter, and have more Control. What more could you ask for in an ultra-high performance tire?
To maintain traction in all conditions, BFGoodrich uses a unique combination of nylon-wrapped steel belts that allows the contact patch to adapt to the road's surface and maintain maximum traction and grip. While not quite as good as Michelin's Premiere LTX, it is worth mentioning that this tire is an all-year tire that offers higher performance, more so than traction.
Check out the BFGoodrich g-Force COMP-2 A/S on Amazon.
Regardless of which version of the Mustang you drive, all Mustang owners have one thing in common. The need to drive it everywhere. To do that, you will want an excellent set of touring tires. Pirelli Cinturato P7 All-Season Plus is the best tire for the job.
With a 70,000-mile tread life warranty, the Cinturato P7 is built to last. Sure, there might be other tires on the market with similar (or even higher) mileage warranties, but you're driving a Mustang Mach-E, so we wanted to keep some performance involved. In addition, these tires' unique construction makes them excellent rigidity at high speeds, increasing handling and control during aggressive driving.
Check out the Pirelli Cinturato P7 All-Season Plus on Amazon.
Michelin Pilo Sport Cup 2 tires are perfect for those die-hard track fans that want to see what their new Mach E can do. Using a proprietary Bi-Compound, the tread consists of multiple rubber compounds split between the inside and outside of the tire. The center of the tread is designed to enhance steering response and control. In contrast, the outside uses a tread intended to stay planted on the track's surface under the most aggressive driving conditions.
Although these tires technically meet DOT regulations for street driving, we do not recommend them for everyday use. The nice thing about having DOT certified tires is that you can put them on before you get to the track. If you have a GT or GT performance model of the Mach E and love to race on the track, don't hesitate to buy these tires.
Check out the Michelin Pilo Sport Cup 2 on Amazon.
No one fancies having a flat tire, but when you need a tire change, you better have a spare tire that can get you back to your local auto shop. We strongly recommend the Westlake SU318 H/T as your next spare tire.
As an all-season tire, the Westlake SU318 H/T can provide reliable traction in any condition. The manufacturer backs it with a 50,000-mile tread life warranty. So, it's unlikely you will replace it anytime soon. Available in standard crossover and SUV tire sizes – 15″ through 22″ wheels – the SU318 should be an easy find for your Mustang Mach-E.
Check out the Westlake SU318 H/T on Amazon.
How To Pick The Best Tire For Your Mustang Mach E
While there are different types of tires for the Mustang Mach E, you want to narrow down your results to these two:
Type of weather
Driving environment
Type of Weather
Buying tires specifically made for cold and icy winters might not make sense when driving in warm weather. But if you live somewhere that gets a consistent amount of snow all winter long, buying winter tires is well worth the investment.
For most people and climates, we recommend looking at all-season tires for the best results, especially if you do not have a place to store another set of tires in the off-season.
Driving Environment
There are a lot of different kinds of drivers out there, especially Mustangs. So whether you like to take the car out for Sunday drives, tour across the country, or race at the track dictates what kind of tires you should look at.
If you mostly drive on the street, there is no reason to buy track tires because they are usually not street legal. But, if you want to race some poor old gas cars at the track, those tires will be a perfect choice.
The Best Tires for a Mustang Mach E: What's It Like?
We tested out all of these tires, and let's just start by saying that you will not be disappointed by any of these tires. We especially liked the Michelin Premier LTX set. The ride of these was very comfortable and responsive to the road. In addition, the tires never felt like they were losing grip, even around tight turns or bumps.
The unsung hero of these tires has to be the Westlake SU318 H/T. We said it before, and we will say it again, having a spare in the trunk for any car is a lifesaver. This tire was still easy to drive on when mixed with the Pirelli Cinturato P7.
Up Next…
Interested in reading more tire reviews? Click on the links below:
Last update on 2023-05-24 / Affiliate links / Images from Amazon Product Advertising API