Key Points:
Be sure research the games you are wanting to play to make sure you have the correct gear in order to play.
You also may want to start with some simpler games to get used to VR and with its controllers.
You might be pleasantly surprised that some of the games will cause you to lose some calories with all the action and movement!
Virtual reality games can sweep you away to pretty much anywhere you want to go. You can slash neon boxes in a Jedi-like rhythm game with Beat Saber or relax in a peaceful world with a bird friend in Falcon Age. It can take time if you have never played any VR games. The right Sony VR game can make the process feel all the better.
You no longer need to have an ultra-powerful PC to play VR games. With PSVR, you can experience virtual reality with your PS4 or PS5. Especially with the improved PSVR2 on its way, there has never been a better time to get into virtual reality for your console.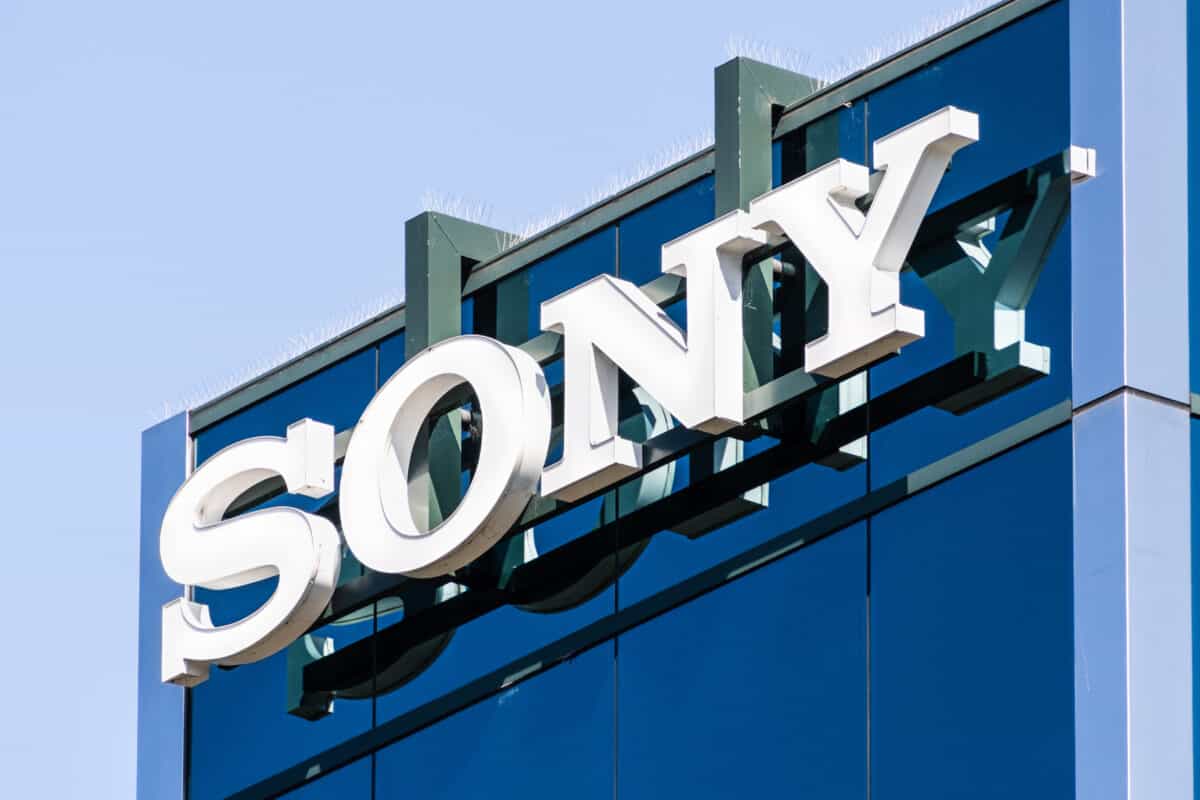 Best Overall: Beat Saber
Beat Saber is one of those games that, even if you are not into VR, you have probably heard of it. That's for a good reason. Beat Saber is one of the most approachable games to all levels of players. It is a rhythm game where you use two lightsaber-Esque swords to bash glowing boxes to the beat of the music.
This game sucks you in with its easy-to-comprehend mechanics. However, they are scaled perfectly to make it more difficult as you get better. This game is also an excellent workout to boot; we have seen people dripping sweat after they get through a complex level.
Gran Turismo Sport Hits - PlayStation 4
The award-winning real driving Simulator series speeds onto PlayStation 4 for the first time, putting you on course for high OCTANE thrills to truly get your pulse racing.
The award-winning real driving Simulator series speeds onto PlayStation 4 for the first time, putting you on course for high OCTANE thrills to truly get your pulse racing
The real racing simulator - race from over 140 high-performance on 19 real-world and historic GT locations across 27 layouts, built from the ground up only for PS4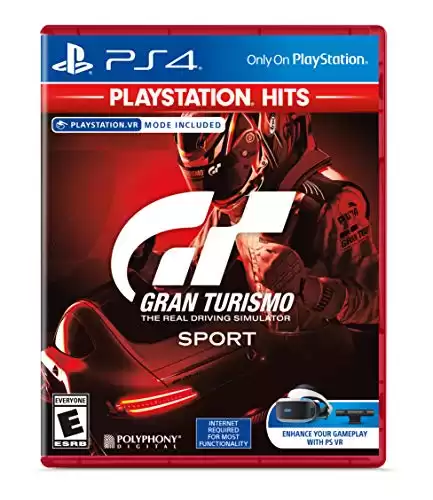 We earn a commission if you make a purchase, at no additional cost to you.
Do you have the need? The need for speed? Gran Turismo Sport is a Playstation-exclusive racing game, so it only makes sense that it will dive head into virtual reality. While the VR is only a mode, not a completely stand-alone game, it still holds up and is a thrill to play.
Racing with VR is incredibly immersive as you rip around turns and go to speeds that we would not like to reach in real life, at least some of us. VR also adds a discreet HUD to take that immersion to the next level. Gran Turismo Sport is a no-brainer to pick up if you have a racing wheel controller. You will not regret it.
Check out Gran Turismo Sport on Amazon.
Best Puzzle Game: Keep Talking and Nobody Explodes
Keep Talking and Nobody Explodes is a great way to play a co-op VR game if you only have one headset. One player will put on the headset and be put into a room with a complicated bomb. While the other player or players go over the dense manual to help the person in VR disable the bomb.
This is a game that really tests your and your friend's communication skills. When that clock is ticking down and everyone starts yelling at each other, the pressure feels quite real. This game is the perfect party VR game, especially because you only need one headset to play.
L.A. Noire (PS4)
Showcased in 1080p for the PlayStation 4 and stunning 4K for PlayStation 4 Pro.
Includes the complete original game and all additional downloadable content
Plus new collectibles and detective suits to unlock, each with unique special abilities.
Features an array of technical and graphical enhancements for a more realistic Los Angeles.
We earn a commission if you make a purchase, at no additional cost to you.
LA Noire is a classic game where you play as a detective in 1940s L.A solving murder case after murder case. The VR case files keep that same feeling and adapt the 20+ hours of the original game into an entertaining VR game.
You will want to be reasonably comfortable with the move controllers for this game. Because whether you are solving a tricky puzzle or beating up goons on the rooftop, it does ask for some precise movement. Once you get the controls down, you feel like the best detective 1947 LA has to offer.
Check out LA Noire: The VR Case Files on Amazon.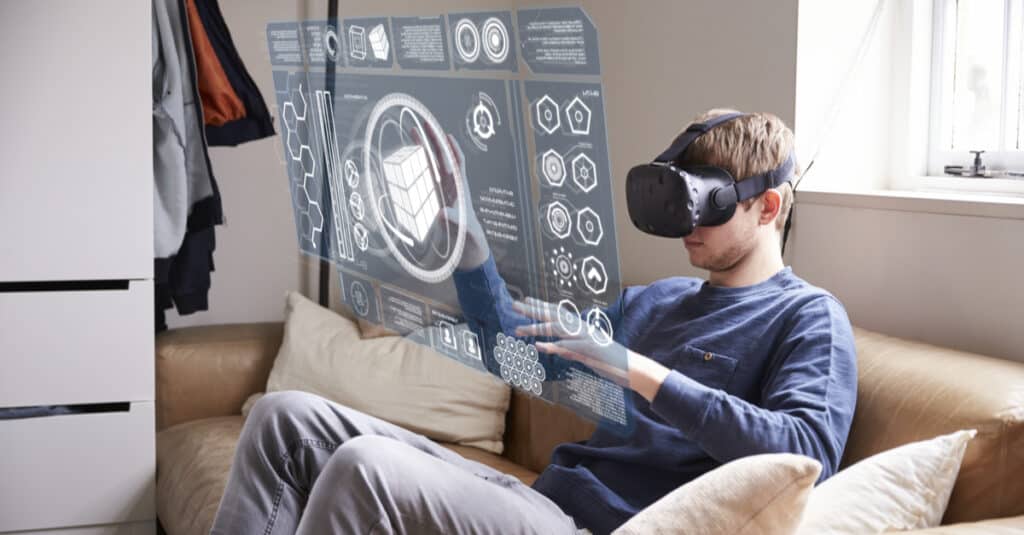 Best Action Game: SUPERHOT VR
SUPERHOT VR is a game that came out before the virtual reality trend, but now that it is playable in VR, it doesn't feel right without it. In this game, time only moves when you move, making you feel like you are in the matrix. Make your way through levels by killing the bad guys with minimal resources and quick thinking.
Superhot likes to put you in precarious situations, like standing empty-handed with three shotgun-toting enemies in front of you, but especially in VR, it makes you feel like a superhuman when you make it out of them. As a result, Superhot VR is easily one of the best games you can pick up for your PSVR today.
Resident Evil 7: Biohazard - PlayStation 4
Delivers an experience reminiscent of the series' signature gameplay including exploration, puzzles and realistic tense atmosphere for players to encounter
Complete refresh of the gameplay system to propel the survival horror experience to the next level
A new shift for the series to first person view brings the terrifying horror directly up close and personal
A brand new VR compatible development engine in tandem with industry leading audio and visual technologies to create a disturbingly photorealistic experience for an unprecedented level of immersion
Battery: no battery used
We earn a commission if you make a purchase, at no additional cost to you.
Resident Evil 7: Biohazard is a good option if you want to scare the socks off yourself. Now you might be used to seeing other Resident Evil games in the third person. In fact, they are kind of famous for it, but not with Biohazard. The first-person VR in this game is terrifying, and all 18 hours are done fantastically.
If you can stomach the bone-chilling jump scares, you will be rewarded with one of the best modern-day horror games. Which we are sure is a welcomed site for most Resident Evil fans, with the last couple of releases being middling at best.
Check out Resident Evil 7: Biohazard on Amazon.
Best Casual Game: Tetris Effect: Connected
Tetris Effect: Connected is kind of an oddity on this list; that is why we are putting it last. You do not need to have VR to play this game, but it does make the whole experience feel much more trance-inducing. Each level has its own visual theme and music that fits each one perfectly. For example, you can play an underwater level during which the game plays soothing underwater noises, and whales float around your head.
So if you always have trouble focusing on Tetris and think having your eyes covered in it will boost your score. This might be the way to go. However, even if you are not looking to hit the new high score, the hypnotic experience this game brings in PSVR makes it well worth it.
How to Pick the Best Sony VR Game for you
When choosing your next VR game to obsess over, you will want to keep a few things in mind.
Type of Game
Do you have the necessary gear?
Does it look fun?
Type of Game
When searching for your next game, most of the time, people go in with a specific genre or type of game they are looking to play. So whether that be horror or an excellent casual game to wind down with, the genre is the perfect place to start and narrow down your results.
If you are looking for a fun game to play with multiple in VR, we suggest looking at Keep Talking, and Nobody Explodes or Resident Evil 7: Biohazard. While Resident Evil doesn't offer a direct Co-Op mode, watching your friends get the bejeezus scared out of them is always fun.
Do you have the necessary gear?
Regarding VR games, specs, and the gear, you have come into play more than usual. Because when a game doesn't run well in VR, you can definitely feel it. The motion sickness does not lie. Whether you use the standard PlayStation controllers or the move controllers is also a big factor in how nice the game feels to play.
Does It Look Fun?
In our opinion, this is the most crucial part of choosing a new game. Because from the start, if the game doesn't appeal to you, it will probably not get much better. And fun is the point of video games, especially VR!
What To Know Before Buying Sony VR Games
There are a couple of pieces of gear you need before you go out and buy a PSVR game. First of all, you either need a PS4 or a PS5. Secondly, you will want to pick up a PSVR headset or wait for the new PSVR2 to come out. These first two components might seem like a no-brainer, but we want to ensure they are clear.
One of the things that you are going to need that isn't console-related is a reasonable amount of room to play in. Of course, you can play these games in a small area, but a lot of the fun with VR comes with the immersive movement it allows. Beat Saber will not be nearly as fun, with every other swing hitting a wall or something more valuable.
Playing Sony VR Games: What it's like?
We tested these games before putting them on this list, and let's just say a lot of us find them hard to put down, especially Beat Saber. If you are just getting started in VR and you are looking for a first game to try out, we strongly recommend Beat Saber or Keep Talking, and Nobody Explodes.
Beat Saber's mechanics allow you to get used to using VR controllers and get used to the headset while being an absolutely fantastic game. Keep Talking and Nobody Explodes is another game where you can pick up and play with little experience and have a great time.
To VR Or Not To VR: Conclusion
These are just 7 games of a gigantic library of PSVR games that continues to grow. Be sure to check these games out if you already have a Sony VR headset or if you are looking to get a PSVR2 when it comes out, and you will not regret it.
Whether you are looking to immerse yourself in a fantastical world or burn some calories-breaking boxes, virtual reality games are a ton of fun to play. And they keep getting better and more accessible with each new game and headset.
Up Next…
We have plenty more VR articles for you to read!
The image featured at the top of this post is ©iStock.com/Jovanmandic.