New Mexico receives sunshine almost all year round — about 293 sunny days! This makes the state ideal for generating commercial, community, and residential solar power.
According to the latest Solar Energy Industries Association (SEIA) report, New Mexico has at least 84 solar companies, including manufacturers, installers, and other solar-focused enterprises. 
SEIA also reported a 43% decrease in solar-related costs in the past 10 years up to 2023. The high number of solar companies and reduced installation costs are enough reasons for New Mexico residents to switch to solar power. However, with so many solar companies, it may be daunting to choose the best fit for you.
To save you from tireless research, we've put together the 6 best solar companies in New Mexico. Let's talk about it!
SunPower
SunPower is one of the largest solar companies in the United States. Its history dates back to the 1970s when its co-founder, Dr. Richard Swanson, began researching ways to manufacture cost-effective solar cells. It wasn't until 1985 that SunPower became incorporated. Since then, SunPower has established itself as a formidable market leader in the solar sector. 
One of SunPower's major achievements is receiving more than 1,000 solar-related patents. The company's innovative culture explains why SunPower produces among the most efficient solar panels. Installing these solar panels in a state like New Mexico, with about 290 sunny days, reduces reliance on grid electricity.
SunPower is also popular among New Mexico residents because of its comprehensive warranty. Clients receive the SunPower Complete Confidence Warranty covering the solar energy system, including the panels and storage components. It includes a 25-year warranty for components placed on the roof (solar panels and microinverters) and a 10-year warranty for the storage and monitoring components.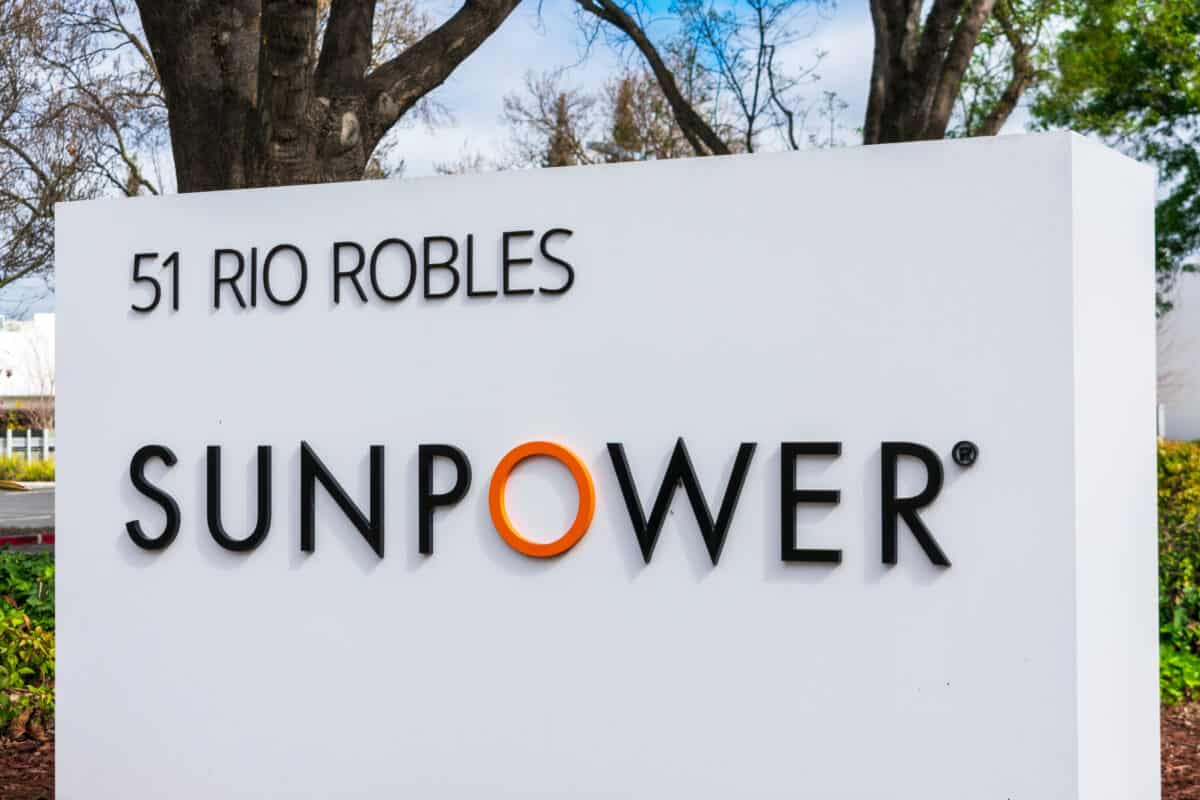 Green Home Systems
Green Home Systems (GHS) has established itself as a leading residential solar contractor in the U.S. with over a decade of experience. The company has at least 1,000 accredited installers across 21 states, including New Mexico.
Unlike other solar companies like SunPower, GHS does not manufacture its solar panels. Instead, it partners with solar panel manufacturers, including Panasonic, Qcells, URE Electronics, and Mission Solar Electronics.
New Mexico residents are drawn to this solar company because of its customer service. Interested customers can receive a tailored solar design for their homes within 24 hours of contacting GHS, including a detailed quote. GHS also offers flexible financial options. Clients can pay cash for the solar panel system or apply for GHS's solar financing, offered at 0.99% APR (OAC).
GHS also offers one of the best product warranties among solar companies in New Mexico. Clients should expect a 25-year warranty, during which they should have recovered their initial solar investment.
Sunrun
Sunrun, Inc. is a clean energy technology company specializing in solar panels and batteries. One of its best-selling products, Brightbox, entails a holistic solar power system that stores excess solar energy to be used during blackouts. The Brightbox uses an LG Chem solar battery or Tesla Powerwall to power your home in the evenings or during blackouts. 
We must also mention Sunrun's Home Integration System (HIS), an EV charging system developed in partnership with Ford. HIS allows you to charge the Ford F-150 using your solar energy system. However, the real game changer is that you can connect your F-150 to power your home during blackouts.
Sunrun also offers some of the most comprehensive solar financing options in New Mexico. Clients can choose among three options. Customers can choose the purchase option and pay the whole amount upfront. This option has several benefits, including applying for federal and state property tax exemptions and solar tax credits. New Mexico residents who receive power from major suppliers like PNM and EPE may also receive Solar Renewable Energy Credits upon purchasing a solar system.
Alternatively, clients may opt for the lease or loan options. Sunrun may charge you a low upfront fee if you choose the lease option. However, all payment options include rate hike protection and 100% service coverage.
ION Solar
ION Solar is a leading solar company nationally and in New Mexico. The company boasts over 85,000 solar installations in America and 3,500 in New Mexico. ION Solar has built a strong reputation in New Mexico around its customer service.
Customers who request a quote should expect timely responses, including on-site assessments to determine their solar power needs. ION Solar also handles all relevant applications for approvals and permits from local government offices.
Flexible payment plans significantly influence customers' decision to switch to solar energy, and ION Solar recognizes this concern. ION Solar does not charge any upfront fees for solar installation. Instead, customers pay monthly installments calculated to match their average power utility bills.
Most solar companies offer 25-year product warranties. However, ION Solar provides extra coverage as proof of its workmanship. For example, its premium solar panels have a 30-year warranty, while its microinverters are covered for 25 years. Customers also receive a 10-year workmanship warranty for any work performed during solar installation.
Solar Smart Living
Solar Smart Living, LLC is a veteran-owned company offering solar installation services in El Paso, Texas, and Las Cruces, New Mexico. It also doubles as an HVAC installation and maintenance company.
Solar Smart Living is popular among New Mexico residents for providing excellent customer service. The company responds promptly to customers' quote requests, often within a few hours. Alternatively, interested buyers can use its online calculator to estimate the expected savings should they switch to solar power.
Solar Smart Living has also endeared itself to New Mexico residents by offering flexible payment plans. Customers can choose between purchasing the system in cash or applying for residential solar financing. The company offers solar loan financing at 3.99% APR. This is quite high compared to other companies on this list (for example, Green Home Systems offers solar financing at 0.99% APR).
Solar Smart Living offers a 25-year warranty for its solar panels and inverters. Customers also receive a 25-year installation warranty — one of the highest among solar companies in New Mexico.
How to Pick the Best Solar Company in New Mexico: Step-by-Step
Picking the best solar company in New Mexico goes beyond finding the cheapest deal. You must account for other factors that contribute to your overall satisfaction.
Some important factors include the solar company's reputation, available financing options, and whether the company serves your area. Let's discuss these factors in detail.
Warranty Offer
A good solar company should offer a reasonable warranty for its solar panels and inverters. Most solar companies offer a 25-year warranty, which is the industry standard. We recommend reading the terms and conditions to confirm which components are covered under the warranty — some companies offer shorter warranties for their microinverters.
You may be fortunate to find a company that offers extra coverage. Some companies offer 10-year workmanship warranties in addition to the product warranties. The warranties cover any repair and replacement costs attributed to improper installation.
Available Financing Options
Work with solar companies that offer flexible payment plans. Most solar companies allow cash purchases or long-term leases. Your preferred solar company should offer solar loan financing at a reasonable APR. Some solar companies also offer rate hike protection to ensure customers do not default on their monthly installments due to high interest rates.
Licensure and Credentials
Hire solar companies that are licensed to operate in your area or city. This avoids unnecessary hassles when applying for permits and approvals from local government offices. The solar company should also be an accredited installer — this is important when using third-party solar panels and microinverters.
Accreditation means the equipment manufacturers have screened and approved the solar company to stock and install its products. Working with an unaccredited solar company poses several risks. First, you cannot ascertain that the solar panels and microinverters are of genuine quality. Second, solar panel manufacturers may void your warranty for breaching the terms and conditions.
Customer Service
Choose a solar company with quality customer service. You can tell a company values its customers by how it responds to inquiries and complaints. Most reputable solar companies are easy to contact via email, live chat, or calls. They also ensure fast turnaround times during repairs and routine maintenance.
We recommend checking online customer reviews to gauge the expected customer service. Avoid solar companies with many negative reviews because of poor communication or not addressing customer complaints.
Installation and Maintenance Costs
Switching to solar energy often comes with high initial installation costs. A standard 6kW solar system costs around $15,000 before deducting federal solar tax credits. However, this is only an estimate. The cost depends on the solar company you choose and the brand of solar panels and microinverters they use. 
We recommend comparing quotes from different solar companies. This includes the services they offer under each package. For example, some companies provide free custom solar system designs and site inspection services, whereas others charge a small fee. Choose a solar company that offers the best value for your money.
Wrapping Up
New Mexico is one of the sunniest states in the U.S. and has tremendous potential to generate solar energy. This offers an excellent opportunity for New Mexico residents to switch to solar power.
People using solar energy receive several benefits, including reducing their carbon footprint and saving on utility bills. Power bills have become a huge concern in recent years as the cost of electricity generated from fossil fuels has steadily risen.
New Mexico residents should switch to solar energy to benefit from federal and state solar tax credits. For example, individuals who install solar systems before 2032 are eligible for a 30% federal tax credit. They may also receive an additional 10% state tax credit on the cost of the solar system, but the credit may not exceed $6,000.
If you are a New Mexico resident looking to switch to solar energy, check out one of these top companies and get a quote.
The image featured at the top of this post is ©MDV Edwards/Shutterstock.com.