According to Statista, it is estimated that global online video views will increase to 3.5 billion users per month by 2023. Yes, videos are big business and YouTube isn't the only option anymore.
YouTube is the world leader in video views, with more than 2.6 billion active users. However, with the increasing consumption of video content, there are other platforms that offer marvelous video quality and friendly user experiences. What are the other best sites to watch videos apart from YouTube?
Top Twelve Best Sites To Watch Videos That Aren't YouTube
Despite its success, some users may not be satisfied with YouTube. Maybe they dislike the video quality, get irritated by advertisements, or want to explore the best sites to watch videos apart from YouTube. The following list contains some alternatives that users may use to watch videos instead.
Vimeo
Vimeo is an American video-sharing company that was founded in 2004 by Anjali Sud. Vimeo is ideal for video sharing and high-quality content because it was created by filmmakers for this purpose. You can enjoy 4K HD video quality and an ad-free experience, which is something that tends to irk YouTube users. The platform also has its very own community for you to interact with and earn as a content and video creator, making it a highly-recommended alternative to watching videos.
TikTok
Arguably the most famous platform right now, TikTok is a Chinese video hosting app that has blown up in the past few years. TikTok has overtaken YouTube in some aspects because it has simplified video sharing and creation. TikTok users can watch videos as short as 15 seconds to longer ones. The app also offers a variety of filters, voiceovers, song snippets, and localized trends to help users monetize their skills while enjoying themselves. The cool in-app features coupled with celebrity endorsements make TikTok one of the best sites to watch videos.
Twitch
Better known in the gaming community, Twitch is an American video-sharing platform that allows users to watch videos live and upload videos related to gaming and various other genres. Twitch beats YouTube as it is multilingual and offers an ad-free experience to its users. Twitch also hosts international gaming contests and competitions with live videos to keep all viewers updated, giving it a high spot among the best sites to watch videos.
Dailymotion
Released in March 2005, Dailymotion is the closest platform to YouTube. This platform was released a month after YouTube and has acquired many achievements. Currently, Dailymotion has monthly views of about 112 million. Dailymotion is very similar to YouTube since it allows users to watch videos and modifies its recommendations based on your activity. It is one of the best sites to watch videos since you can enjoy 1080p video quality, access millions of videos, and upload up to 4GB of videos in one go! 
Veoh
Another American video-sharing site, Veoh was launched in 2005. Although the website is not as widely known as some of its contemporaries, it is still a great alternative for watching videos. Veoh is mainly famous because it allows you to easily and quickly find videos you want to watch since it is free from the clutter other larger video-sharing websites have. Have you ever been annoyed because you couldn't find a particular video on YouTube? With Veoh, you will have a smooth experience.
MetaCafe
This Israeli video-sharing platform was all the rage back in the mid-2000s since its release in July 2003. MetaCafe became an instant hit before YouTube, Dailymotion, and Vimeo made it obsolete. Although MetaCafe is hardly ever spoken of today, it is still a fully-functional website to watch videos. One of the oldest video-sharing platforms, the MetaCafe website has been inactive since August 2021, but one can still watch the existing videos. It hosts videos from the 90s for the more vintage-loving users.
Netflix
This giant video platform has acquired a place in every modern household. Netflix is also American-made and allows users to watch movies, TV shows, documentaries, and more, through paid memberships. Considered by many users to be everything YouTube isn't, from 4K ultra HD video quality to timeless, full-length movies and shows, Netflix has 220.7 million subscribers worldwide. This platform officially beat YouTube's 7 billion dollar revenue with its own 7.34 billion dollar pay. With prime video quality, a customizable dashboard, and a reasonable membership fee, Netflix is one of the best sites to watch videos.
TED Talks
TED is another platform where you can watch videos on a wide range of topics, from technology and entrepreneurship to health and everyday life. TED Talks uploads videos in the form of 'talks' where you have a single presenter speaking to an audience. This platform has over 2300 videos and appeals to the more intellectually inclined viewer compared to YouTube. One great feature of TED talks is that it marks videos shorter than 6 minutes with a red dot so those who pressed for time can still enjoy themselves. The videos themselves also offer high quality and sound, making TED talks another honorable mention in the list of the best sites to watch videos.
HULU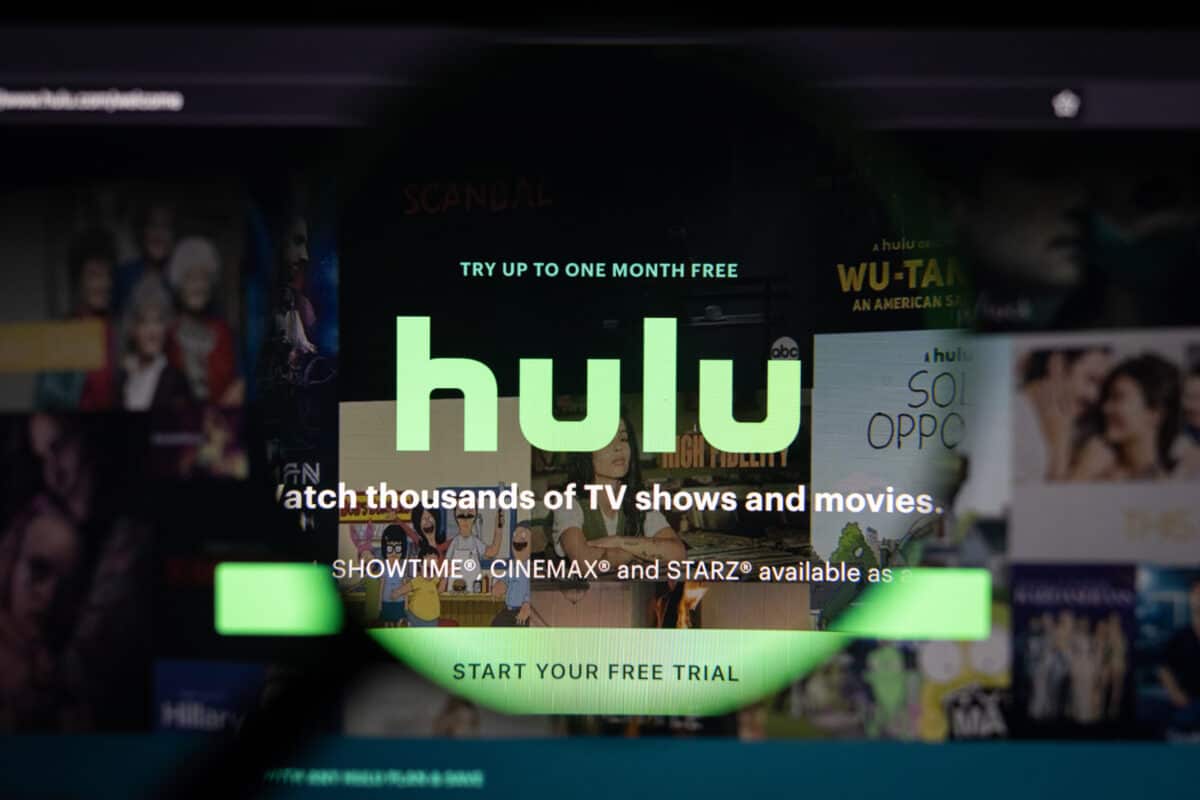 Launched almost ten years after Netflix, HULU is another streaming service where users can watch videos, films, shows, and documentaries. Offering high-definition video quality, HULU can be modified by the individual user to provide recommendations for you, be you a film enthusiast or a regular viewer. Not only are all the latest TV shows released on HULU these days, but the platform is cheaper than Netflix, making it a perfect alternative for YouTube. Unfortunately, HULU is only available in the US and Japan. Thus, Netflix is more widely used.
9GAG TV
9GAG is a Thailand-based video-creation website. Similar in its user interface to YouTube, 9GAG allows users to upload content and watch videos online. The platform has become famous due to its hilarious videos and the use of memes as gifs, making it a fan favorite in a relatively short period. The site also has images and short videos all meant for a good laugh, making it a viable alternative for YouTube in this genre.
IGTV
A subdivision of the world-famous Instagram, IGTV recently emerged as a fun and simple way of sharing and watching videos until it acquired a reputation of being a full-fledged video platform in its own right. Viewers prefer IGTV as it helps them interact with their favorite celebrities and idols in a more intimate and personal setting compared to sites like YouTube. IGTV is also an excellent way of advertising one's page, making it one of the best sites to watch videos.
DTube
A platform similar to YouTube in name and features, DTube is a community-powered platform where users can watch videos with ease while having an ad-free experience. You are free to advertise anything as long as you create content and can even earn through DTube's cryptocurrency and reward program, which is something other video-sharing platforms like YouTube do not offer. DTube is not very well known, but it is still a good alternative to YouTube. There are no censorship guidelines, so there is no danger of any videos getting banned or removed by the platform.
How do I choose the best YouTube alternative for myself?
This choice would depend entirely on what type of videos you would like to watch.
Genres
Platforms like Vimeo, Dailymotion, Twitch, Netflix, HULU, IGTV, DTube, and Veoh are very similar to YouTube and host videos of all genres you would expect to find on YouTube and more. HULU and Netflix have the added advantage of having full-length movies and shows, something YouTube is miserably behind on. 9GAG videos tend to be the more frivolous type of content while TED is intellectually sound.
Video Length
If you don't have the patience to watch videos longer than a few minutes, TikTok, TED Talks, IGTV, and 9GAG will be right up your alley. Contemporaries like Twitch, Netflix, HULU, and DTube entertain users who usually have a good hour or two to spare!
Budget
Some of the above-mentioned platforms like Netflix and HULU come with a price, while others are free. Depending on how much time you plan to spend on these platforms, the content you're looking for, and your budget, you can decide on the platform that suits you.
Availability
Although all of the YouTube alternatives mentioned above are some of the best sites to watch videos, some of them might not be available in your region. Checking the availability in your country is always a good idea before you decide on your platform.
Conclusion
There are a lot of high-quality and reliable websites to watch videos other than YouTube. You can check them out since most of them are free, and the paid ones offer membership cancellations and enjoy your online experience. 
Up Next…