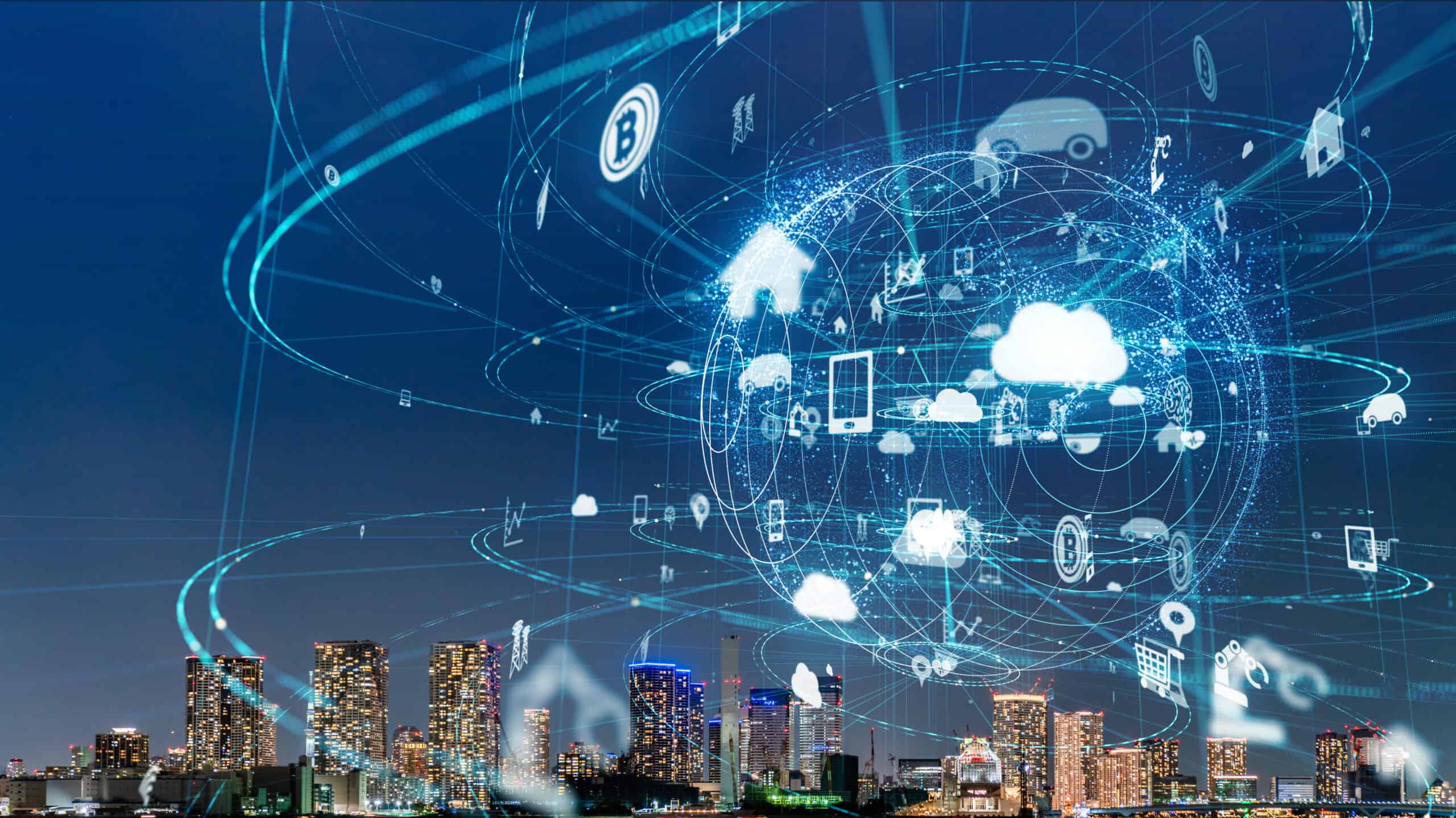 At the heart of every wireless network are a router and a modem. Combination devices, like the subject of this article, combine the ability to wirelessly broadcast your home network while also serving as the central connection for your internet service. Router and modem combos come in a variety of configurations, so it can be tough to find the right fit for your home or small office needs.
What sort of router and modem combo should you consider? Well, it certainly does have some factors to keep in mind when choosing your ideal combo device. These devices should be fast, reliable, easy to set up, and present overall good value for their cost.
The ARRIS SURFboard SBG7600AC2 supports cable broadband speeds of up to 800Mbps and has an astounding coverage area for an all-in-one device. This router and modem combo supports Wi-Fi 5 protocols and covers up to 2200 square feet with wireless signals. The SBG7600AC2 also is compatible with a variety of broadband providers in the United States, with support covering Xfinity, Spectrum, Cox, and other providers who may be local to your home state.
On the back of the unit is four 1 Gbps ethernet ports, ensuring that hard-wired connections can maintain supremely fast speeds. Setting the SBG7600AC2 up is painless, with ARRIS's SURFboard Central App making it an easy affair to set up and manage this particular device.
The SBG7600AC2 also contains a dual-band 802.11AC wireless radio, which allows for multiple concurrent connections to be made while it is in operation. While this device doesn't support the latest WiFi 6 protocols, it still presents great value for those looking for an easy-to-use and widely compatible combo device with their broadband provider.
Check out ARRIS SURFboard SBG7600AC2 on Amazon.
The Best Budget Router and Modem Combo: Netgear C6250
While it is a budget option, the Netgear C6250 isn't lacking in performance. It maintains compatibility with a variety of providers, including larger options like Xfinity, Spectrum, and Cox. It doesn't carry the same lightning speed as the best overall in this list but does support broadband plans at up to 300mbps.
The C6250 features a dual-band wireless radio capable of channel bonding. This helps provide constant coverage with a minimum of interference even during high congestion usage times.
Much like the offering from ARRIS, the C6250 also is running WiFI 5 protocols. 802.11AC helps maintain killer speeds with multiple users online in the same home.
Netgear has rated the device for medium-sized homes, and wireless coverage was good during testing.
As a budget offering, the C6250 does have fewer ports on offer, only featuring two gigabit-enabled ethernet ports. Installation is easy, with Netgear's Nighthawk app providing the necessary steps to get your C6250 up and running in no time.
Check out Netgear C6250 on Amazon.
Gaming and streaming require constant speed and accept little compromise when it comes to an internet connection. Netgear's Nighthawk C7000 provides gamers, movie mavens, and music lovers with speeds up to 800mbps from compatible providers.
The C7000's combined 1.6GHz processor allows for blazing-fast wireless and wired connections, and the four ethernet ports on the back of the unit support up to 1Gbps of transfer speed.
This device has three wireless antennas, covering much larger spaces than the best overall or budget options. The 24 downstream and 8 upstream channels are capable of channel bonding, ensuring optimal coverage no matter the situation.
Setup and installation with compatible providers are easy, as it uses Netgear's Nighthawk app for installation and maintenance. For those who know the importance of having optimal performance to do their best in their favorite online game, this is the best choice.
Check out Netgear Nighthawk C7000 on Amazon.
Best Mesh Enabled Router and Modem Combo: Netgear Orbi CBK752
Mesh networks for the home have been steadily gaining steam over the last few years. These specialized networks have been present in business and enterprise applications for some time, but have made their way to homes for users looking for the absolute best coverage throughout the home. There aren't many options in the router and modem combos for mesh-enabled devices, but the Netgear Orbi CBK752 is the best in class despite this.
The Orbi CBK752 is a WiFi 6 device, meaning it supports the latest protocols for wireless connectivity. This blazing combo device supports plans up to 1Gbps with compatible service providers. Spectrum, Cox, and Xfinity are all supported under this speedy device, and it comes with up to three additional satellites or nodes depending on the package selected.
The router and modem combo as well as the satellites pack six internal antennas with MIMO standards accepted. High throughput is guaranteed with the CBK752, and users can utilize up to four satellites in their mesh network.
Setup and configuration are simple, using Netgear's Orbi app to install and maintain the router and modem combo as well as any satellites present in the mesh network.
Check out Netgear Orbi CBK752 on Amazon.
Best Router and Modem Combo for Long Range Coverage: Netgear Nighthawk C7800
Have a ton of space to cover in your home but don't want to invest in a mesh system?Netgear's Nighthawk C7800 is a combination router and modem which provides maximum coverage for large homes without the need for a mesh network configuration.
In lieu of multiple satellites or nodes, the C7800 uses high-powered wireless antennas to make sure there is maximum coverage in the largest of homes. Netgear's high-powered combo device supports wireless speeds of up to 3.2Gbps over wireless connections and is compatible with Comcast, Spectrum, Cox, and many other providers.
The C7800 is DOCSIS 3.1 compatible, and capable of speeds up to ten times faster than the previous 3.0 protocol.
This dual-band device uses the Nighthawk app for installation and configuration. Netgear's app makes getting your new C7800 up and running an absolute breeze. This also extends to maintaining your home network, with easy configuration present through your smart device of choice.
Check out Netgear Nighthawk C7800 on Amazon.
How to Pick the Best Router and Modem Combo: Step by Step
Combination devices don't need to be a stressful thing to decide upon. There are a few factors to consider when searching for one. A router and modem combo will sit as the heart of your home or small office network setup, and any of these devices could serve you ably with minimal fuss.
When searching for a router and modem combo consider the following:
Speed
Cost
Installation
Service Provider Compatibility
Features
Speed
How fast should a router and modem combo be for you? Before choosing a device, you really have to consider the supported transfer speed for your internet service plan. Budget devices might not serve you well, provided you are on a faster plan. When considering a combination device, make sure it does support the speeds you're supposed to get. Paying for an 800Mbps connection and then using one that only supports up to 300Mbps could lead to issues down the road.
Cost
Everyone has a budget stick to, and the combination device you choose should fit within that. Cost is of some consideration when choosing a router and modem combo. Factors like a device's speed, its compatibility with your service provider, and the features it supports can all be impacted by the cost of the device.
It can be hard to strike a fine balance between what your home network supports and what your wallet can afford, but make sure you get something that takes full advantage of your service plan.
Installation
Even for the tech-savvy, an involved device installation can be more hassle than it is worth. Installation of your intended device should be quick and simple. Modern devices require very little manual configuration, but web portals and companion apps for smartphones and tablets make it even easier. If you're curious about a device, look into its installation. This might serve to save you headaches down the road. There is certainly nothing worse than splurging on a new device and having no clue how to install it.
Service Provider Compatibility
So you've chosen a device that fits your needs, covers your home or office, and is capable of maintaining the speeds you want. There is a slight catch however, it isn't supported by your service provider. This is an unfortunate reality with some devices, but thankfully manufacturers will state in the documentation or manuals which providers they support. Major providers like Comcast, Cox, and Spectrum are usually fairly safe bets for most router and modem combos. Localized subsidiaries or providers might not be applicable for their support, however.
If you have an intended device and there isn't a clear indication it is supported by your service provider, contact them to find out whether or not making the purchase is a wise call.
Features
Router and modem combos have a variety of feature sets that match their price point. More expensive devices for example might have more antennas or support mesh nodes for greater coverage. Others might not support the latest WiFi protocols or might lack ethernet ports for hardwired connections for multiple devices. Whatever the scenario, it is of vital importance to consider what you need in a router and modem combo. What combination of features is most beneficial to your home or office network?
A couple of empty nesters might not want the high-speed gaming router and modem combo, and the gamer might not need a mesh network to play his favorite multiplayer games. Extra features can certainly sweeten the pot when considering a device, with more simultaneous connections or massive coverage being more important than prioritized DLNA connections.
What To Know Before Purchasing a Router and Modem Combo
Router and modem combos are not the usual choice for configuring a small business or home network. Conventionally most users will have a service provider's approved modem running into a separate external router or switch. That isn't to say a router and modem combo is a less-than-ideal solution, because there are actually a great many benefits to implementing one in your network.
Where a router and modem combo might have some failings, comes into play depending on what sort of services you're subscribed to, and whether that device can support the service. Not all modems are supported, with many providers insisting upon purchasing or renting ones directly from them. Also, something to consider is that external routers might provide an even greater feature set than a combination device.
Router and modem combos excel in combining the setup and installation processes of separate devices into one cohesive user experience. The home or small office network can be administered from one device, and as such there will only be one point of failure in the event of an outage.
Using a Router and Modem Combo: What It's Like
Employing a router and modem combo in your small network is no different than using a router and modem on their own. Functionally, they are an identical experience, and as such users might find themselves opting for a combination device to save on space.
As with many network-oriented devices, the price point of a device does heavily dictate where the more bleeding-edge features lie. Newer and more expensive devices support more network configurations, or might even use new standards MU-MIMO for connecting local wireless users.
From the layperson's perspective, the router and modem combo is an identical experience. It no longer takes an experienced or certified technician to install these devices in your home as well. Most installation processes are thoroughly documented by manufacturers. This is aided by the inclusion of companion apps for your smartphone or tablet which provides further instruction through interactive means.
Whatever your intended use case, a router and modem combo can certainly fit the needs of your network. They have a smaller space footprint compared to purchasing two separate devices. Installation is a much shorter endeavor with only having to set up and configure one device as opposed to multiple installations to just get on the internet.