Key Points
The LG C3 TV uses OLED technology, which provides independent lighting for each pixel and creates high contrast ratios for blacker blacks.
Reasons to avoid an LG C3 TV include its relatively high price compared to LCD or LED televisions, its shorter lifespan compared to LED or LCD televisions, the possibility of burn-in or image retention, color shifting over time, and reduced picture quality at viewing angles.
Alternatives to the LG C3 TV include LCD TVs, which offer high-resolution pictures and longer lifespans, LED TVs, which have excellent energy efficiency and consistent picture quality, and projectors, which provide a theater-like experience and are great for outdoor movie nights.
The LG C3 TV uses OLED technology. That means it has an organic light-emitting diode with emissive technology. So, millions of pixels emit independent lights instead of relying on a backlight like LCDs. And while reviewers think that gives these TVs some of the best displays available, there are still tradeoffs.
Let's consider the best reasons to avoid an LG C3 TV and your alternatives. But first, we'll learn a little more about them.
Quick Facts
For a quick comparison between OLED, LCD, and LED sets, here are details about the LG C3 (OLED), LG NANO75 (LCD,) and LG Smart LED televisions. And while the technologies are very different, your needs and preferences dictate the type of TV best for your home viewing.
| Details | LG C3 TV | LG NANO75 Series LCD Smart TV | LG Smart LED TV |
| --- | --- | --- | --- |
| Price | $1,636.99 | $546.99 | $650.00 |
| Model Year | 2023 | 2022 | 2017 |
| Size | 55" | 55" | 43" |
| Display Type | OLED Evo Display | LCD | LED |
| Item Weight | 35.30 pounds | 32.60 pounds | 18.50 pounds |
| Refresh Rate | 120 hertz | 60 hertz | 120 hertz |
| Resolution | 4k | 4K | 4k |
Some Background on the LG C3 OLED TV
Kodak created OLED technology in the late 1980s for digital cameras. But it wasn't until 2004 that Sony released their OLED TV. As electronics companies realized what the technology could bring to televisions, more of them jumped into development.
The first OLED TVs had a short lifespan and an eye-popping cost. For example, 11-inch screens cost up to $2,500! And not very many households had budgets that allowed for the technology.
LG entered the market in 2010 with a 15" model and continued to improve its OLED televisions. Even while competitors dropped out of the seemingly un-profitable commercial market, LG kept at the drawing board. And by 2017, LG had started supplying their OLED panels to heavy hitters like Panasonic, Sony, and Toshiba.
Our Pick
We earn a commission if you make a purchase, at no additional cost to you.
LG released the C1 OLED Series in 2021, the C2 Series in 2022, and the C3 OLED TV in 2023. This technology means TVs are thinner with better display quality than LEDs (light-emitting diodes) or LCDs (liquid crystal displays.)
Organic molecules produce individual bright lights. For example, when the electric current switches on, the organic films between two conductors cause the display to light millions of pixels. The individually-controlled subpixels provide a higher contrast ratio. So, you get blacker blacks in dark scenes.
While the backlights in LCD TVs stay on, OLED pixels work independently and only come on when the picture requires them to. And because you can't completely block the LCD light, you won't get the perfect blacks that OLEDs create.
And the current LG C-series televisions have wider viewing angles than their predecessors. As a result, your whole family gets a great view, even if you're not directly in front of the TV. But if OLEDs are so awesome, why should you avoid an LG C3 TV? We'll look at some reasons below.
Reasons to Avoid an LG C3 TV
LG leads the electronics pack in creating stunning displays with perfect blacks and vibrant colors. However, you may still choose to avoid purchasing one. Here are the best reasons to avoid an LG C3 TV.
1. Price
As you can see from the table above, the LG C3 TV has a relatively steep price tag compared to similar LCD or LED televisions. The steepness may take this option off the table for some users, even if the quality of the picture is excellent.
2. Durability
While the durability of OLED televisions improves with every new model, it still is one of the best reasons to avoid an LG C3 TV. Even though the picture quality is so impressive, OLEDs have a shorter lifespan when compared to LED or LCD televisions.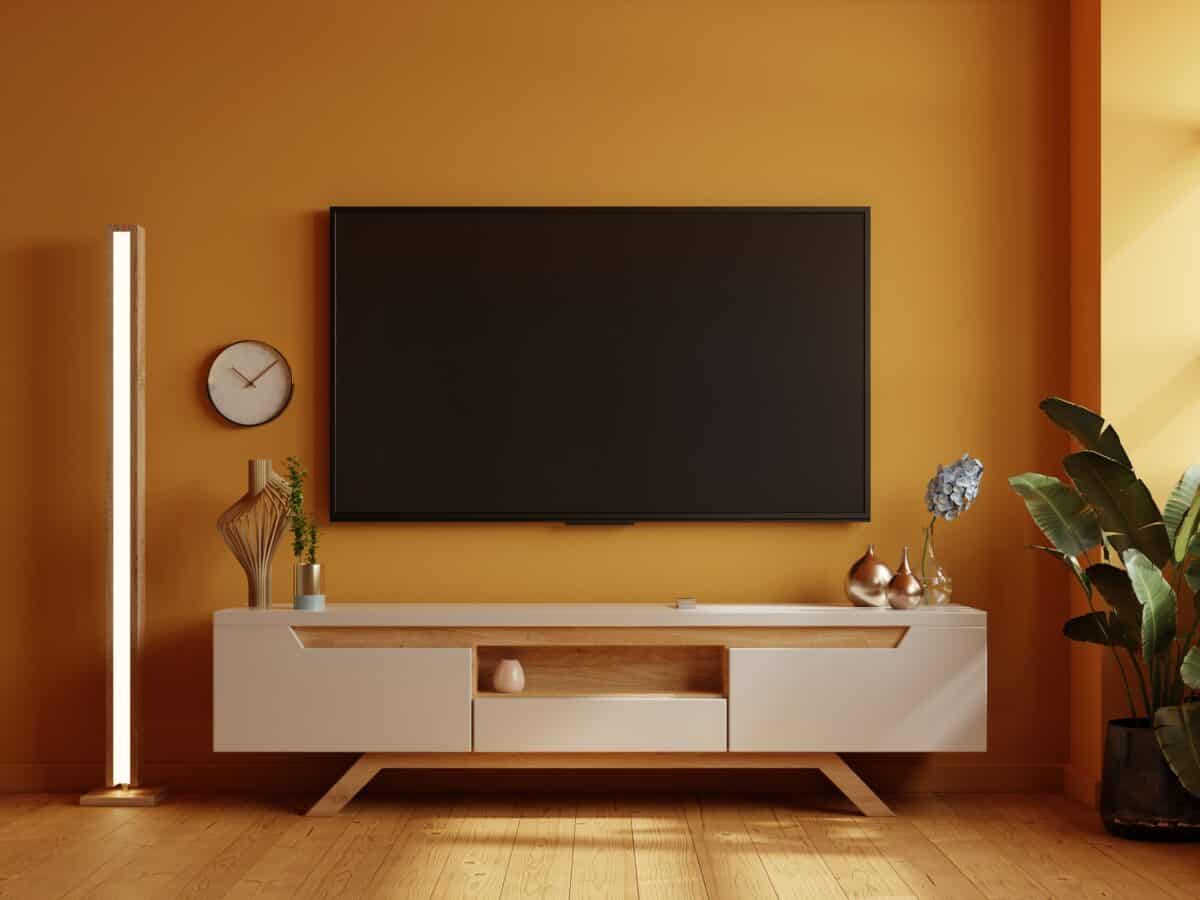 And that's because the organic compounds within the panels degrade. So, you may see a slight decrease in color accuracy or brightness.
The technology allows manufacturers to build lighter and thinner televisions, sometimes making them easier to bump or jolt. As a result, the durability of these more lightweight TVs may be reduced.
3. Burn-In or Image Retention
For users who keep their televisions primarily on the same channel (think background screens in bars or coffee shops), burn-in or image retention becomes a possible issue. OLED technology tends to have this problem more than other types of displays.
A pixel cleaner helps to fix the burn-in, but some images (like a channel title in the screen's bottom corner) may stay visible. Gamers sometimes experience image retention issues since the screen often stays similar during a gaming session. So, they may choose to avoid an LG C3 TV.
4. Color Shifting
The LG C3 TV has vibrant colors, which is why consumers buy them. But OLEDs have a tendency towards color shifting over time. For example, the screen may look slightly blue from an angle.
Light interference helps to extract the pixelated light efficiently. But the organic layer's film thickness changes when you see it from an angle, making the colors appear out of balance.
5. Viewing Angle
The color shifting you observe when viewing your LG C3 TV at an angle is similar to the shifting you'll notice on an OLED phone screen. And while the issue is more noticeable on smaller screens, consumers see it on televisions, also.
LG attempts to address the reduced picture quality and detail for viewers at an angle, but it still may be a reason to avoid an LG C3 TV.
Alternatives to the LG C3 TVs
If you want to avoid a new LG C3 TV, here are some excellent options.
LCD TVs
Best Smart Features
We earn a commission if you make a purchase, at no additional cost to you.
LCD (liquid crystal display) TVs are older technology dating back to the 1960s, but the technology became popular in televisions in the late 1990s. These displays use cold cathode fluorescent lamps (CCFL), which offer a good (but not stunning) picture.
LCD TVs are generally more affordable compared to other display technologies. And another good thing is that they tend to last longer than the LG C3 and other OLED TVs. Since they don't have organic degradation problems, you'll get more consistent performance over the television's lifetime.
Furthermore, even though they don't have crystal clear displays of OLED technology, LCDs provide high-resolution pictures. You'll get vibrant colors and wide viewing angles at a lower price. And that's a good reason to avoid an LG C3 TV.
LED TVs
Our Pick
LG 49-Inch 4K Ultra HD LED
Pairs 4K Ultra HD picture clarity with High Dynamic Range (HDR)

Direct-lit LED

60Hz refresh rate

webOS 3.5
We earn a commission if you make a purchase, at no additional cost to you.
LED (light emitting diode) TVs emerged in the 2000s as more energy-efficient and advanced versions of LCDs. They use backlighting technology, which improves contrast, color reproduction, and brightness.
LED TVs offer several advantages over other display technologies. First, LEDs have excellent energy efficiency, especially compared to LCDs or plasma televisions. And who doesn't want to save on your utility bills?
The backlights in LEDs don't suffer from burn-in issues, so they have a longer lifespan, making them an excellent alternative to avoiding an LG C3 TV. Instead, the picture quality is consistent over your television's lifespan, giving you a reliable viewing experience.
Projectors
2-in-1 Projector with Built-in DVD Player
BIGASUO HD 9000L Bluetooth Projector
1280 x 720 display resolution

USB, HDMI, AV, VGA, Micro SD, Audio ports

Bluetooth 5.0 chip and Hi-Fi speaker

9000 lux brightness

200-inch maximum display
We earn a commission if you make a purchase, at no additional cost to you.
Home theaters might benefit from avoiding an LG C3 TV and installing a projector instead. Some still play DVDs in addition to streaming, so your collection doesn't just gather dust. But newer projectors often have a smaller profile, come with their screens, and let you stream from your smartphone or another device.
While projectors may not be the solution for every living room, they offer a sound theater experience for homes with a dedicated viewing room. They are also perfect for outdoor movie nights. As a result, you can gather the lawn chairs, grill some hot dogs, and invite the neighborhood.
Wrapping Up
These are the five main reasons to avoid an LG C3 TV.
Price: OLED technology comes with a hefty price tag.
Durability: Thinner TVs are more susceptible to bumps and jolts. Plus, the organic compounds within the OLED panels degrade over time, shortening their lifespan.
Burn-In or Image Retention: There is a tendency for burn-in or image retention to occur when watching the same channel or playing the same game for long periods.
Color Shifting: Colors can look out of balance due to the film thickness of the organic layer changing when viewed from an angle.
Viewing Angle: Straight-on views are best for the LG C3 OLED TV. And that's because of the color shifting and slightly distorted panel views.
Luckily, there are alternatives to the LG C3 TV, including other LG-branded LCD and LED televisions.
The image featured at the top of this post is ©shippee/Shutterstock.com.