When looking at your computer's hardware, a few key components are responsible for its performance. Besides the storage, RAM, and graphics card, the processor is vital to your computer's overall performance. The processor handles instructions, processes commands, and makes up the heart of the computer's hardware configuration. So, how do you choose the best processors for your different setups?
If you are shopping around for a new processor, all the terminology can get confusing. In today's article, we'll discuss the most important things to remember when selecting a processor. Additionally, we'll discuss some of the best processors you can get, whether you are looking for a laptop, desktop, or even a workstation-grade processor.
We checked out dozens of different processors from the top manufacturers to find out which ones are the best. Here's the top six processors:
Best Overall (Desktop) Processor: Intel Core i5-12600K
At the crossroads of value and performance, you'll find the Intel Core i5-12600K. This CPU is designed for use in desktop computers, and with a focus on cost-effective performance, it comes in as the overall best processor you can get. Sure, there are more powerful processors out there, but the Core i5-12600K provides the most impressive performance at a reasonable price.
The Intel Core i5-12600K comes with a base clock speed of 3.70GHz and a boost speed up to 4.90GHz. If you want even higher speeds, the i5-12600K comes with a fully unlocked multiplier for overclocking. With 10 cores and 16 threads, this CPU is powerful enough to handle everything from gaming to rendering with ease.
Although the i5-12600K is one of the more affordable CPUs on our list, it will require you to have the latest socket 1700 motherboard and DDR4 RAM, which is an expense to keep in mind when building your new PC.
Check out Intel Core i5-12600K on Amazon.
Best Budget Processor (Laptop): AMD Ryzen 5 5500U
The AMD Ryzen 5 5500U is an "ultrabook" series processor designed for use in laptops. If you are looking for a laptop with a decent processor, the Ryzen 5 5500U will offer the most bang for your buck. For those on a limited budget, this CPU easily defeats other models in this price range when it comes to performance, reliability, and energy efficiency.
This CPU can be found in most laptops for less than $500, making it ideal if you are on a tight budget. With 6 cores and 12 threads, the Ryzen 5 5500U provides you with plenty of processing power to tackle all of the tasks in your workflow. Additionally, with a power draw of just 15 watts, the energy savings means that this processor is ideal for working on the go.
Check out AMD Ryzen 5 5500U on Amazon.
Best Laptop Processor: Apple Silicon M2
Apple's latest advancements in processors have shown us what a mobile CPU is really capable of. The Apple Silicon M2 used in the latest MacBook Pro and MacBook Air laptops is an impressive upgrade from the Intel processors found in older Apple laptops. The only disadvantage to the M2 chip is that it is only available on Apple computers.
The M2 processor is unlike any other processor previously released, with a unique design of 4 performance cores and 4 power-efficiency cores. This innovative design makes the M2 chip extremely powerful yet also very energy efficient. The M2 chip also generates very little heat, making it the perfect candidate to use in groundbreaking designs like Apple's new "fanless" MacBook Air.
Check out Apple Silicon M2 on Amazon.
Best Server Processor: Intel Xeon Gold 6226R
The Intel Xeon series of processors have been used in servers for decades. The latest offerings from Intel are extremely powerful, and the Intel Xeon Gold 6226R is a shining example of the best server processor you can get.
With 16 cores and 32 threads, the Xeon Gold 6226R has enough power to handle advanced high-performance computing, artificial intelligence, and machine learning processes. Additionally, a max boost clock speed of 3.90GHz makes this an extremely fast CPU for single-core and multicore applications.
The most significant disadvantage with a CPU like this is that it is not suited for home use or gaming. If you are building a gaming PC or a workstation to use for editing videos, you would be better suited to pick a different processor. However, if you need robust enterprise-grade performance for building a powerful server, the Intel Xeon is the best choice.
Check out Intel Xeon Gold 6226R on Amazon.
Best Workstation Processor: AMD Threadripper 3990X
The AMD Threadripper series has always been on the higher end of price and performance, and the 3990X is no different. The first thing you'll notice about the Threadripper is the astronomical price tag. The high price of this CPU makes it less than ideal for gaming computers or casual home users. However, for workstation usage, the extra cost may be justified.
With 64 cores and 128 threads, the Threadripper offers incredible performance for multicore applications. If you rely on your PC for your livelihood, the benefits offered by Threadripper start to make sense. Film and game development studios praised this CPU for its ability to edit 8K video and transcode faster than any other processor.
Although most users won't be able to justify the high price tag, there is no arguing that the AMD Threadripper 3990X is one of the most powerful CPUs ever made.
Check out AMD Threadripper 3990X on Amazon.
Best Gaming Processor: Intel Core i9-12900K
If you are building a gaming PC, the Intel Core i9-12900K is second to none in terms of gaming performance. The latest Core i9 processors from Intel provide a great balance of power and efficiency. Additionally, the Core i9-12900K is a massive upgrade from previous generations offered by Intel.
With 16 cores and 24 threads, the Intel Core i9-12900K delivers excellent single-core and multicore performance. A base frequency of 3.20GHZ with a boost up to 5.20GHz makes it an extremely fast processor out of the box.
If you are after even more performance gains, the fully unlocked multiplier means you can tweak your settings to get even more out of your CPU.
Even more impressive is the price point. While it may be more expensive than a Core i5 or Core i7, the Intel Core i9-12900K provides numerous advantages over the lower-end models. Paired with a quality graphics card and sufficient RAM, the Intel Core i9 is ideal for almost any use case, from gaming to video editing.
Check out Intel Core i9-12900K on Amazon.
How to Pick The Best Processor: Step by Step
Although there is a lot of confusing terminology surrounding processors, there are only a few key areas you need to worry about when selecting a CPU for your computer:
Core count
Clock speed
Overclocking
Compatibility
Energy usage
Let's talk about each one in more detail through the helpful video guide we found on YouTube.
Core Count
Most processors have multiple cores, and figuring out the core count is a great way to measure your CPU's performance. Each processor core can handle an additional set of instructions. In other words, a processor with multiple cores can handle multiple processes at once, whereas a single-core processor can only handle one.
Some applications have a preference for a higher core count. Workstation PCs and servers will often have the highest core requirements. Programs like video rendering, 3D modeling, and production applications work best with more cores.
Certain functions, like gaming, don't demand a massive number of cores. Since most games are optimized to run on a maximum of four cores, you don't need a very high core count for a gaming computer.
Clock Speed
The clock speed or frequency at which the processor runs is also an important measure of performance. Most desktop processors will come with clock speeds between 3.0GHz and 4.0GHz. In contrast, laptop processors often have lower clock speeds to save energy and minimize heat.
A higher clock speed does not necessarily mean a faster processor. For instance, a dual-core CPU with a clock speed of 3.0GHz may not be faster than a quad-core CPU running at 2.0GHz. Since most applications can take advantage of the extra cores, the quad-core CPU will be faster for most tasks.
For applications that are optimized for single-core performance, the dual-core CPU would actually be faster. As you can see, the clock speed is not the most important factor, although it does play a part in overall performance.
Overclocking
For laptop users, overclocking is not a concern. On the other hand, if you are building a PC for gaming, then overclocking is an easy way to squeeze additional performance out of your CPU. By adjusting the voltages and timings in your computer's BIOS settings, you can increase your processor's clock speed to increase frame rates and performance in your favorite games.
If you are hoping to overclock your processor, it is important to look out for unlocked models. An unlocked processor means that you will be able to modify the base clock speed and voltage to gain an increase in performance. When overclocking your processor, you should ensure you have a decent cooling system to handle the increased temperatures.
An unlocked processor can often be identified by the "K" at the end of the model name in the case of Intel CPUs or an "X" at the end of the model name for AMD CPUs.
Compatibility
Choosing a compatible processor is essential. If you buy a preconfigured system like a laptop or prebuilt desktop, you don't need to worry about compatibility since the CPU will come preinstalled. However, if you are assembling a system from scratch, you'll need to take care to select a compatible processor.
Figuring out if the CPU you want is compatible with your system is quite simple. A CPU is compatible if the processor socket type matches the socket type required by your motherboard. Another thing to keep in mind is the power requirements.
If you are building a gaming PC or workstation, the power requirements for your processor could be high. As long as you have a power supply with sufficient wattage to match your CPU, everything should go smoothly.
Energy Usage
Energy consumption might not matter much for desktop computers and servers, but for laptops, it is vital. If your processor uses too much energy, your battery life will suffer, and your laptop will run at a higher temperature. Luckily, most laptop CPUs are designed with energy efficiency in mind.
Ultrabook class processors like the Ryzen 5 5500U are unique to laptops because they offer enhanced performance while maintaining low energy consumption. An ultrabook processor can be identified by the "U" at the end of the model name.
What to Know Before Buying the Best Processors
Before you buy a processor, you should have a few things settled. First, you should know exactly which type of CPU is compatible with your motherboard.
Buying an incompatible CPU is an all too common mistake for beginners. Luckily, you can easily identify if a CPU is compatible by its socket type. For instance, an AM4 socket CPU will require an AM4 motherboard.
You should also have an idea of the type of applications you expect to run. If you are building a workstation PC for handling video editing, 3D rendering, and data modeling, you'll need a different CPU than if you are gaming or streaming.
Additionally, if you are using your processor in a laptop for working and playing on the go, you'll want to look for an energy-efficient CPU.
Either way, the processors on our list have been hand-picked because they are the best-in-class CPUs that you can buy. If you are interested in a Mac, the M2 CPU is going to be the best bet for you. Conversely, the Intel Xeon will be the ideal CPU if you are building a server.
For gaming, there is nothing better than the Intel Core i9-12900K. The crossroads of performance and value lead us to the Intel Core i5-12600K, the best overall processor for most users.
Using the Best Processors: What It's Like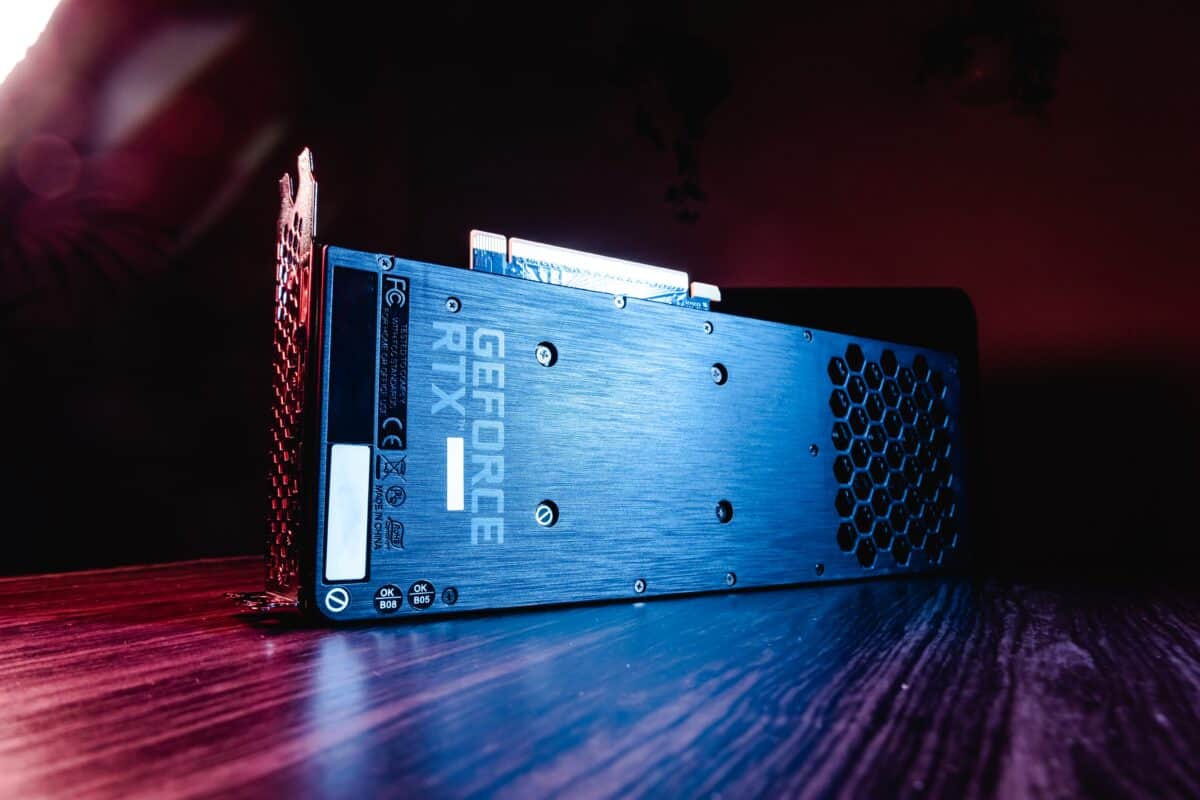 If you are buying a laptop or preconfigured system, using your new processor is as simple as turning your computer on. On the other hand, if you are building a PC from scratch, you'll need to do a few things before you're able to use your new processor.
The installation is the first step to configuring a CPU. This is where you can get familiar with the physical layout of your CPU. If you have an Intel processor, you'll notice that the CPU pins are integrated into the motherboard's CPU socket. On an AMD processor, the pins protrude from the CPU itself, so you should be careful not to bend them.
Once you have applied the thermal paste to your processor, you can install your heatsink or cooler. After everything is connected and installed, you are able to turn your computer on for the first time. Most processors will work fine right out of the box, but some will require you to update your motherboard's BIOS first. This can be a tricky process, so buying the latest motherboard will ensure that your CPU works without a BIOS update.
Up Next
The image featured at the top of this post is ©Wichy/Shutterstock.com.