Key Points
South Dakota has some of the highest wages in the country for tech jobs, ranking 9th in the country for the highest wages for tech-related positions.
South Dakota's tech sector has been targeting individuals with tech-related backgrounds, leading to growth in industries such as mining, medical technology, finance, and other tech-adjacent market segments.
Education and certifications are important for tech jobs in South Dakota, with college degrees in information technology or related fields being preferred, along with certifications such as A+, MCSA, and CCNA.
South Dakota offers numerous job opportunities in the tech industry, with tens of thousands of new positions expected in the coming years.
What are the best-paying tech jobs in South Dakota? When it comes to tech jobs, South Dakota usually isn't the first place that comes to mind. However, the state has some of the highest wages in the country for the tech industry.
Potential candidates looking for a high-powered and well-paid tech position might do well to start their search in South Dakota. The state itself ranks 9th in the country for the highest wages for tech-related positions and is poised for future explosive growth in the industry.
South Dakota's Tech Sector
South Dakota has had a languishing tech sector for a variety of reasons, with the largest being an overall lack of opportunity. With that in mind, the state and various businesses that call it home have been targeting more individuals with tech-related backgrounds.
Industry Segments Targeted
Just about every major segment for tech jobs has seen continual growth in South Dakota. There has been a heavy need for the likes of trained IT personnel, developers, and team leads to direct and manage projects. South Dakota is one of the leading states for mining, with mica, construction sand, and gravel being a major focus.
Technology has been implemented to help grow and maintain these mines, and the state has been quick to capitalize on offering high-powered jobs in the field. You'll also find the staples of medical technology, finance, and other tech-adjacent market segments targeted. As stated, South Dakota is ranked ninth for pay in tech, and the state's tech industry is steadily growing with jobs accounting for 4.4% of the economy.
The Best-Paying Tech Jobs in South Dakota
Steady continual growth has led to South Dakota being one of the most desirable places in the country to job hunt. If you're looking for one of the best-paying tech jobs in the industry, South Dakota might be the place to call home.
IT Systems Engineer: Average Annual Salary of $118,481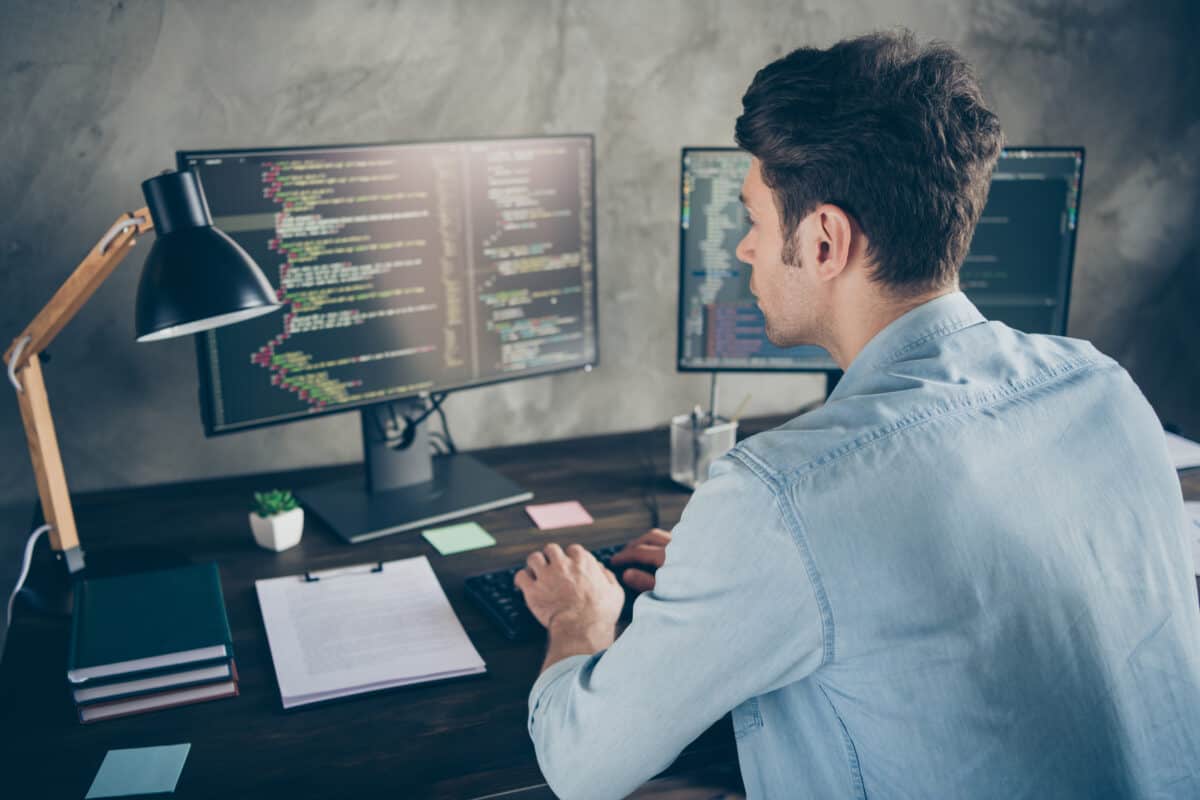 A systems engineer is a complex job. It has some hefty requirements on your end to get a foot in the door. Systems engineers are tasked with developing and administering systems that solve problems. Now, "system" is a nebulous term, but it can encompass products, services, or just processes as a whole.
An IT systems engineer is expected to develop and design the system, as well as troubleshoot any issues that arise. This includes performing regular updates, maintaining business continuity, and fitting within any industry compliance standards and guidelines.
There are a few different degree paths that lead to being a systems engineer. Typically, you'll want a focus on the likes of computer engineering and mechanical engineering. Computer science is also a preferable degree path, since you may be tasked with developing bespoke tools for the job.
Several certifications can also bolster your resume, like the Microsoft Certified Systems Engineer and CompTIA's Network+. The Cisco Certified Network Associate is also handy to have and is sought by several employers.
IT Systems Lead: Average Annual Salary of $147,491
One of the best-paying tech jobs in South Dakota is an IT systems lead. Now, system leads act as a liaison between management and technical staff to provide support and troubleshooting to customers and personnel alike. This is a job that leans heavily on the break/fix paradigm of information technology. Some of the tenets of cybersecurity are also included.
A systems lead will be expected to conduct and administer regular security audits, making sure systems are safe and compliant with industry guidelines. A level of expertise with standard tools and hardware is expected, with working conditions greatly varying under the circumstances. Systems leads may be expected to climb into chutes, scale scaffolding, and be very comfortable with working hands-on with systems.
Educational requirements can start fairly light, with a minimum of an associate's degree for some positions. A bachelor's in computer science or information technology is generally preferred. Prior experience in an IT role is heavily recommended.
You'll need to have a strong foundation in dealing with the operating system of choice for any organization. The main choices are generally Linux or Windows. Strong problem-solving and analytical skills are a must. You'll constantly be thinking on your feet as to how a problem should be resolved.
IT Support Team Lead: Average Annual Salary of $155,128
Team leads are always a vital component of any tech support department. They help to organize and motivate personnel, as well as manage tasks. This is further along in the career path but is one of the best-paying tech jobs in South Dakota that you can find. Typical responsibilities beyond management include providing documentation and materials for standard procedures.
You can also expect to be a point of contact for any issue that needs escalation. As such, you'll need strong foundations not just in team leading, but also in information technology practices. You'll also have to develop and maintain key performance metrics, to at least make sure your team is staying on track.
To get this job, you'll need at least five years of experience in an IT role. An associate's or bachelor's degree in information technology is preferred. Strong candidates will have industry standard certifications, with the likes of A+ and MCSA getting employer attention.
IT Support Lead: Average Annual Salary of $160,346
An IT support lead is more customer-oriented than an IT team lead, despite the similar name. You'll be expected to lead a team that directly addresses customer needs. IT support leads function as a midpoint between their employer and the end customer.
Typical responsibilities include overseeing a team with troubleshooting customer issues, serving as a point of escalation, and working in a fast-paced environment. As a support lead, you'll also need strong language skills, as you'll be expected to develop materials for upper management to review.
You don't need a college degree to get started in this job. However, at least five years of prior experience and some standard certs like the A+ and MCSA are recommended. Stronger candidates will have at least an associate's in information technology, with a bachelor's being preferred.
Director of IT Applications: Average Annual Salary of $202,852
Last, but certainly not least, is one of the best-paying tech jobs in South Dakota by a large margin. However, this job has some steep requirements and responsibilities. A director of applications is expected to oversee and coordinate the development and administration of any software development.
This means overseeing the likes of the development, testing, and production phases. A good director will establish milestones and metrics for staff to hit while performing their tasks. They may also be responsible for outsourcing more crucial tasks, like testing and integration to managed service providers.
You'll need at least a bachelor's degree in business administration with a focus on information systems to be considered for such a position. Experience is preferred, with at least five years in a similar leadership position being recommended. There aren't any preferred certifications, as this is more of a team leader role and less of a role for developers.
Getting a Tech Job in South Dakota: What You Need to Know
Are you looking to make the jump to South Dakota for one of these high-paying jobs? There are a few things you'll need to know before the move.
Education
Typically, most entry-level IT roles don't require much education, if any. Break/fix IT is usually done with a bare minimum of an A+ certification, which can sometimes be provided by your potential employer. Other common certs you'll see are Network+, Security+, MCSA, MCSE, and the CCNA. These give a strong foundation and proven skills for industry standard practices.
That said, college degrees are heavily recommended. At a bare minimum, an associate's in information technology can do quite a bit to get you noticed. A bachelor's in a related field like information systems, computer engineering, or computer science can also greatly help.
If you're looking to stick to the help desk front, an entry-level position is a great start. You'll have the ability to move up to better-paying positions with every passing year.
Where to Look for Jobs
South Dakota employers place job listings in the usual spots. You can typically find strong positions online through the likes of LinkedIn, Glassdoor, Indeed, and other usual job sites. The tech industry in South Dakota is strong, so there are quite a few positions available.
The state is also placing greater emphasis on funding more tech jobs, with tens of thousands of new positions expected over the three or so years. As such, it is a great time to make the move and get started. Average pay is significantly higher for even entry-level positions, with standard help desk employees making around $45,000 a year starting.
Lateral Movement and Advancement
Tech jobs are different from your usual positions. You're expected to be on the move constantly, bolstering your qualifications, and boosting your pay considerably. If you're looking to maximize your earnings, you should be looking at moving up around every two years or so.
If your current employer isn't keen on the idea of a raise and promotions, there are numerous opportunities in South Dakota. You could easily see significant pay raises every year if you keep your prospects open while working in your current position. This also helps to gain experience as you'll be dealing with increased responsibilities and different methods of operation.
Closing Thoughts
South Dakota is a great place for the tech industry. It might not have the same luster and renown as California, but it is one of the fastest-growing markets today. The state has done quite a bit to draw potential candidates, and that looks to continue with all future developments.
The image featured at the top of this post is ©Jacob Boomsma/Shutterstock.com.