Key Points
Dallas is a thriving tech hub that combines traditional Texas charm with a dynamic culture of innovation.
The city offers a wide range of tech jobs, including cloud architects, IoT solutions architects, AI/ML architects, machine learning engineers, data scientists, security engineers, DevOps engineers, big data engineers, and blockchain developers.
Dallas's tech industry is fueled by a mix of established tech companies, startups, research institutions, and a network of incubators and accelerators.
Tech professionals in Dallas can expect competitive salaries, with top-paying roles ranging from $150,000 to $250,000 per year for cloud architects and $79,000 to $122,000 per year for blockchain developers.
As a radiant beacon in the Lone Star State, Dallas masterfully blends traditional Texas charm with a dynamic culture of tech innovation. With its thriving economy and animated urban life, Dallas stands out as more than just a bustling metropolis.
This city serves as a nexus for some of the most sought-after tech jobs. In this Texan metropolis, the tech sector isn't just generating employment; it's fueling creativity, promoting innovation, and driving the future.
Here, tech roles span from cutting-edge cloud and AI specializations to integral data science and cybersecurity positions. Let's delve into the most lucrative tech jobs on offer in Dallas, where today's innovations shape tomorrow's realities.
Tech Scene in Dallas: Overview
Dallas offers a dynamic tech sector, combining a mixture of powerful tech companies that have called the city home for decades and newer startups infusing the local scene with their pioneering approaches.
Household names like Texas Instruments, AT&T, and CompUSA have given the city's tech scene a solid base. Meanwhile, upcoming tech firms like StackPath, rewardStyle, and Dialexa are driving forward with fresh and exciting concepts.
Further adding to the city's tech growth is a network of local incubators, accelerators, and co-working spaces. The Dallas Entrepreneur Center (DEC) is a standout in this landscape, providing mentoring and resources to help businesses scale.
Research institutions such as The University of Texas at Dallas and Southern Methodist University add an academic dimension to Dallas's tech scene. These institutions nurture new tech talent and pioneer cutting-edge research, elevating Dallas's stature in the tech world.
Dallas has a vast tech industry that includes areas such as cloud computing, IoT, AI, machine learning, and cybersecurity. As a result, there's a constant buzz in the city with tech events, networking gatherings, and hackathons. These provide a vibrant backdrop for tech professionals to develop, innovate, and advance.
The tech scene in Dallas is more than an industry; it's a thriving community offering an ideal blend of career opportunities, quality of life, and a nurturing environment for growth and innovation.
No matter your tech field, Dallas offers the chance to build a rewarding career while playing a role in the future of technology.
#1: Cloud Architect: $150,000 – $250,000 per year
Cloud architects hold one of the top tech jobs in Dallas. They are crucial players in the modern business landscape, responsible for overseeing an organization's cloud computing strategy.
Their responsibilities include crafting cloud adoption plans, application design, management, and monitoring. They are tasked with understanding business requirements and transforming them into effective cloud solutions.
Cloud architects should have a strong background in IT, with specific skills in cloud services like AWS, Google Cloud, or Azure. In Dallas, the importance of cloud architects cannot be overstated. The city hosts a myriad of tech companies rapidly adopting cloud solutions.
Additionally, the demand for professionals with cloud skills is robust. Therefore, the compensation reflects the importance and complexity of the role, with Cloud Architects earning between $150,000 to $250,000 annually.
#2: IoT Solutions Architect: $139,000 – $225,000 per year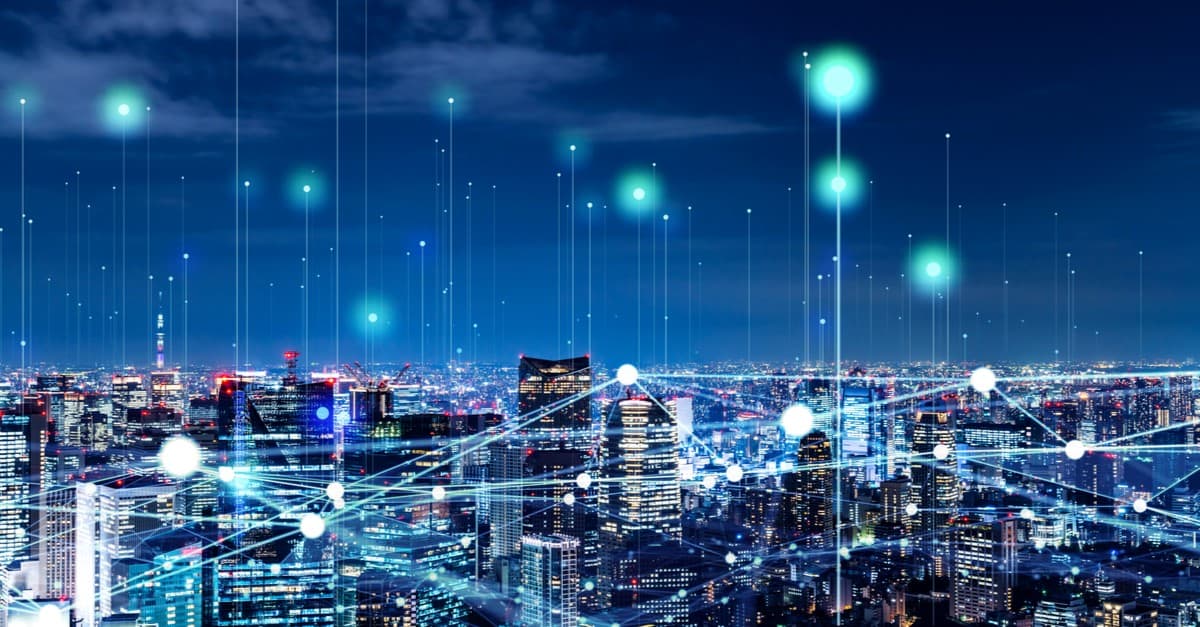 The role of an IoT solutions architect involves designing and executing comprehensive Internet of Things (IoT) solutions. This role is one of the most innovative in Dallas's tech job market, merging aspects of data science, hardware, and software engineering.
Professionals in this role are expected to have an in-depth grasp of IoT technology and the capability to design and manage solutions that enable seamless communication between devices.
In the vibrant heart of Texas, Dallas thrives on technological innovation and is rapidly emerging as an IoT hub, making it a fertile ground for IoT solutions architects.
Given the city's expanding IoT ecosystem, salaries for this role can range from $139,000 to $225,000 per year. These high salaries reflect the significant part these professionals play in the tech industry.
#3: AI/ML Architect: $110,000 – $165,000 per year
As we continue to harness the power of AI, AI/ML architects have become central to Dallas's tech job market. These professionals are tasked with designing, implementing, and overseeing machine learning models and artificial intelligence solutions.
The role demands a solid background in data science and programming, along with a comprehensive understanding of machine learning algorithms.
Dallas, with its rich and diverse tech sector, presents a dynamic environment where AI powers innovations across various industries — from healthcare to finance to entertainment. Reflecting the importance of this role, AI/ML architects' annual salary ranges from $110,000 to $165,000.
#4: Machine Learning Engineer: $100,000 – $155,000 per year
Machine learning engineers stand at the forefront of the AI revolution. They build and implement machine learning models that align with business objectives.
This role, one of the most stimulating tech jobs in Dallas, melds data science with programming to create algorithms that learn and adapt from data patterns.
Typically, a degree in computer science or a similar field, paired with a strong background in machine learning frameworks, is required to land a job as a machine learning engineer.
With the city's tech industry swiftly adopting machine learning across various applications, Dallas serves as a thriving hub for machine learning engineers. Their salary range reflects the significant demand for their skills, varying from $100,000 to $155,000 per year.
#5: Data Scientist: $107,000 – $165,000 per year
Data scientists are instrumental in Dallas's tech boom. Their responsibilities include analyzing and interpreting complex digital data to help organizations make informed, data-driven decisions.
The role demands a strong background in mathematics, statistics, and programming, usually supported by a degree in data science, computer science, or a similar field.
The tech industry in Dallas is experiencing unparalleled growth, with the demand for data-driven insights skyrocketing accordingly. As a result, data scientists are highly sought after and can command impressive salaries. In Dallas, a data scientist can expect to earn an annual salary ranging between $107,000 and $165,000.
#6: Security Engineer: $98,000 – $161,000 per year
Security engineers play a vital role in Dallas's tech sector. They design and implement systems and policies to safeguard data and networks.
This role typically requires a degree in IT, computer science, or a related field, coupled with experience in cybersecurity. In a city as digitally connected as Dallas, the role of a security engineer becomes increasingly significant.
Security engineers are constantly combating ever-evolving cyber threats, helping protect organizations from potential breaches. Their salaries, which can range between $98,000 and $161,000 per year, reflect their indispensable role in the tech sector.
#7: DevOps Engineer: $97,000 – $151,000 per year
DevOps engineers in Dallas work at the crossroads of software development and IT operations, helping to accelerate system development cycles. They often need experience in network operations, scripting, and coding. A degree in computer science or a related field is generally necessary.
Dallas's tech development scene is agile and fast-paced. The city's tech companies need DevOps engineers to help keep up with the speed of innovation. This demand translates into competitive salaries, with DevOps engineers earning between $97,000 and $151,000 per year.
#8: Big Data Engineer: $93,000 – $137,000 per year
Big data engineers hold a pivotal role when it comes to tech jobs in Dallas. They design, build, and manage the systems and processes that allow organizations to use large amounts of data effectively.
They generally require a degree in a tech-related field, as well as proficiency in databases and programming. As many Dallas companies leverage big data for decision-making, big data engineers are in high demand.
These professionals can expect to earn between $93,000 and $137,000 per year, reflecting the value that businesses place on big data expertise.
#9: Blockchain Developer: $79,000 – $122,000 per year
Blockchain developers specialize in developing and implementing digital solutions using blockchain technology. This includes setting up blockchain infrastructure, developing smart contracts, and creating security protocols.
Blockchain developer roles typically require strong programming skills and an in-depth understanding of blockchain principles. Dallas, always a city at the forefront of tech innovation, has recognized the potential of blockchain technology and its applications in various sectors.
Therefore, blockchain developers, one of the more novel tech jobs in Dallas, can anticipate earning between $79,000 and $122,000 per year.
Pathways to Top Tech Careers in Dallas
Securing a highly rewarding tech job in Dallas often demands a mix of traditional education, practical experience, industry-specific certifications, and a commitment to ongoing learning. To get started, consider the following key steps:
Conventional Education
A bachelor's degree in disciplines such as computer science, information technology, data science, or a related field is usually a basic requirement. Coursework covers areas like programming, algorithms, and data structures, providing a broad foundation of the tech sector.
For more specialized roles, such as AI/ML architect or machine learning engineer, an advanced degree like a master's or a Ph.D. in a specific domain like artificial intelligence, machine learning, or data science could be advantageous.
Professional Certifications
Certain industry certifications, including the AWS Certified Solutions Architect, Microsoft Certified: Azure Solutions Architect, and Certified Kubernetes Administrator, are widely recognized. These certifications can be an asset for tech roles like DevOps engineer and cloud architect.
Local Accelerated Training Programs
Dallas offers an array of accelerated learning programs, such as coding boot camps and professional training courses, to give your career a quick boost. Organizations like Tech Talent South, General Assembly, and Flatiron School offer specialized courses in software engineering, data science, and cybersecurity.
These organizations put an emphasis on developing practical skills and working on real-world projects. This can be an excellent way to build a portfolio and acquire relevant experience.
Digital Learning Platforms
Digital platforms such as Coursera, Udacity, and edX are treasure troves of learning resources. They offer various courses and nanodegree programs developed in partnership with top-notch universities and industry leaders.
These platforms give you the flexibility to learn at your convenience in specialized areas such as machine learning, cloud computing, or blockchain technology.
Lifelong Learning
Given the dynamic nature of the tech industry, it is crucial to keep pace with emerging technologies and trends. Participate in online communities, follow industry thought leaders, join seminars or workshops, and continually refine and expand your skills.
Remember that the precise educational and training prerequisites for top-paying tech jobs in Dallas can vary based on the role. For instance, while a bachelor's degree in computer science may suffice for a software engineer, a data scientist might need a master's degree in data science.
Apart from formal education, practical experience plays a key role in landing a lucrative tech job in Dallas. This experience can be gained through internships, personal projects, or starting with entry-level positions, for example.
Dallas's tech scene is rife with opportunities for those who are prepared to seize them. By blending the right education, experience, and commitment to continuous learning, you can steer your career toward one of these rewarding tech jobs in Dallas.
Wrapping Up
Dallas, located in the heart of Texas, seamlessly blends tradition with innovation, boasting a vibrant tech scene with myriad opportunities for both newcomers and experienced professionals.
From cloud architects designing scalable cloud solutions to AI/ML architects crafting revolutionary algorithms, the city presents a wide array of roles, with each one proving instrumental in shaping the technological landscape of the future.
The thriving tech ecosystem in Dallas is a melting pot of emerging startups and established tech titans, fostering a climate of innovation and growth. The tech jobs in Dallas go beyond offering impressive pay.
They also provide a platform for individuals to challenge themselves, engage in continuous learning, and make meaningful contributions to their field.
Whether you're fresh out of a coding boot camp, armed with a new tech degree, or eager to make a career shift in the tech industry, Dallas presents a wealth of opportunities. Grab these opportunities, leave your mark, and contribute to a city leading the charge in technological advancement.
The image featured at the top of this post is ©dibrova/Shutterstock.com.