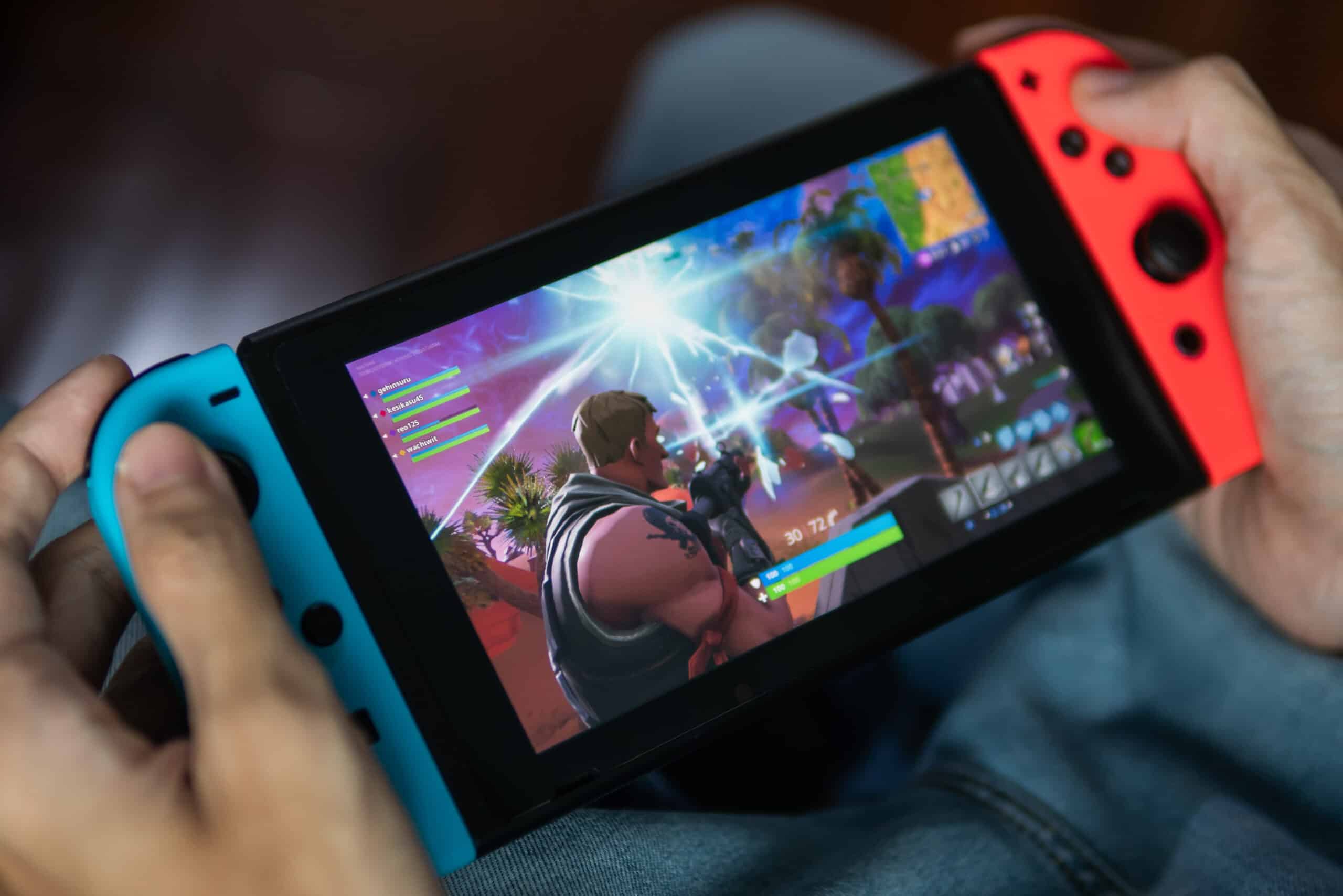 Key Facts
Minecraft is as popular as it gets having charmed PC gamers for years on end. Once you enter into its world, you will need to build everything from scratch and survive the dangers of the night.
Super Mario Odyssey consists of not just one, but 16 sandbox worlds through which you will have to wander, collecting moons making for a truly exciting experience.
No Man's Sky takes creativity to new levels with its numerous planets which each come with different biomes. Depending on the mode you choose you might even be able to explore endlessly.
Open-world games, or Sandbox games, have quickly become one of the most popular gaming genres in recent years. A huge proponent of this rise in popularity is the Nintendo Switch. Being able to play full-fledged games on the go or on the big screen easily has changed the way people interact with video games. Not to mention the absolute geniuses at Nintendo consistently make brilliant games.
In this article, we will be covering the absolute best sandbox games for the Switch, at least the top 6. And don't worry for all those indie fans out there. We have included a good mix of Nintendo classics and indie darlings. Note that these games are listed in no particular order.
1. Minecraft
We have to stop with the absolute genre-defining classic Minecraft. If you are into video games, regardless of age, you have probably played or heard of Minecraft. But if you haven't, it takes a simple idea of a game and perfects it. You can play in two main game modes, survival and creative.
In survival, you play in an open world where you have to source all your materials to build your housing and survive the monsters that come out at night. Creative, however, allows you access to all the materials you could ever want and build your wildest dreams. If you are trying out Minecraft for the first time, we recommend trying survival mode to get a true sense of the game.
Minecraft - Nintendo Switch
Minecraft is a game about placing blocks and going on adventures
Explore randomly generated worlds and build amazing things from the simplest of homes to the grandest of castles
Play in creative mode with unlimited resources or mine deep into the world in survival mode, crafting weapons and armor to fend off the dangerous mobs
Play on the go in handheld or tabletop modes
Includes Super Mario Mash-Up, Natural Texture Pack, Biome Settlers Skin Pack, Battle & Beasts Skin Pack, Campfire Tales Skin Pack; Compatible with Nintendo Switch only
We earn a commission if you make a purchase, at no additional cost to you.
2. Super Mario Odyssey
Although Super Mario Odyssey doesn't fall into the typical sandbox game genre, we had to include it. We believe this iteration of 3D Mario is one of the best Nintendo has released. Of course, the best 3D Mario is Super Mario for the N64, but that is for a different list.
In Super Mario Odyssey, you play through 16 fantastic sandbox worlds to collect moons. Each world has its own design, making each new level feel rewarding. In addition, Mario's move set is one of the most expansive we have played. You can also play this game with two players, in certain levels, where one of you plays as Mario and the other plays as the hat, which has a surprising amount of powers.
Super Mario Odyssey (Nintendo Switch)
Mario embarks on a new journey through the unknown, running and jumping through huge 3D worlds in the first sandbox-style Mario game since Super Mario 64 and Super Mario Sunshine
Jump out of the Mushroom Kingdom on a journey through mysterious places and new experiences whilst sailing between worlds aboard an airship;Number of Players: 2 players simultaneous; ESRB Content:...
Find something interesting? Toss your cap at it and see what happens! There are lots of fun and surprising ways to interact with your surroundings
Compatible with the Nintendo Switch only
We earn a commission if you make a purchase, at no additional cost to you.
3. A Short Hike
If you are more of a cozy gamer, A Short Hike is a game for you. Playing as a flightless bird on a small island, you are free to explore the island at your pace and in whatever order you wish. The game pairs a relaxing art style with mechanics that are just complicated enough to keep your interest but not too much to get frustrated by.
You gather many of your quests, as you do in most games, from NPCs wandering around the island. But instead of attacking a horde of monsters or chasing a dragon out of town, you are searching for a rabbit's headband that they lost. If you like exploring an adorable world, talking to forest creatures, and being swept away by an outstanding soundtrack, be sure to pick up A Short Hike.
4. The Elder Scrolls V: Skyrim
Speaking of attacking a horde of monsters or chasing a dragon out of town, the next sandbox game that comes to mind is Skyrim. Skyrim has been out forever at this point, and you can play it on just about any console. And the Switch version does not add anything to the game; it does the legendary game justice.
Skyrim is another Nintendo Switch sandbox game that really defines the genre and is typically the go-to open-world game people think about. Play as whatever character you want to create, and explore a massive fantasy world where you can fight dragons, help armies, or simply steal cabbages from unsuspecting NPCs.
The Elder Scrolls V: Skyrim (Nintendo Switch)
The legendary open-world adventure where you can be anyone and do anything, now allows you to play anywhere - at home on your TV or on the go
The Elder Scrolls V: Skyrim for Nintendo Switch includes all-new exclusive features like motion control for combat and lockpicking, outfits and gear from The Legend of Zelda franchise, and amiibo...
The most popular fantasy RPG in history
Remastered in stunning HD for Xbox One & PlayStation 4
Winner of more than 2 game of the Year awards
We earn a commission if you make a purchase, at no additional cost to you.
5. The Legend of Zelda: Breath Of The Wild
Breath Of The Wild has changed how people think about Zelda games, and most likely, any Zelda game in the future will be compared to Breath Of The Wild. It is the highest-rated Switch game on Metacritic of all time. If you have played an older Zelda game, Breath Of The Wild is an entirely open world, and you could fight Ganondorf after the first tutorial mission if you really wanted to.
With the addition of survival elements, like cooking, temperature, weather, and weapon durability, you feel like you have been dropped into Hyrule to fend for yourself and find your own journey. When it was first announced, one of the selling points for this game was if you can see it, you can get to it.
The Legend of Zelda: Breath of the Wild - Nintendo Switch
Discover Hyrule as never before: by making your own path, choices, and consequences
Ingenuity is the key to survival: find multiple solutions to tons of dynamic puzzles
Surprises hide around every corner: scavenge weapons, armor, plants, animals, and more
Live off the land: find weapons and armor, cook food, and brew elixirs
Utilize special technology: the in-game Sheikah Slate controls, objects and enemies in fun ways
We earn a commission if you make a purchase, at no additional cost to you.
6. No Man's Sky
Despite this game's so-so reputation, we think No Man's Sky is an excellent space exploration game, especially as a Nintendo Switch sandbox game, after the countless updates and free DLC releases. Although we are not playing with the mechanics that the creator promised when making the game. Like real-time interaction, you cannot beat the amount of space you actually do get to explore.
The countless planets all have different biomes for you to explore. Like Minecraft, you can play No Man's Sky in survival or creative mode. Survival mode will give you an entire gameplay experience where you must conserve fuel and ensure you have enough resources to survive. In creative mode, you can explore endlessly into space without worrying about getting stuck and restarting from the last time you saved.
Up Next…
Interested in similar articles? Click on the links below:
No Man's Sky - Nintendo Switch
Embark on an epic voyage, find your own destiny in this epic space adventure
Includes 6 years of updates
An entire universe to explore on the go in the palm of your hands
For the first time ever, PlayStation 5 physical edition as well as Nintendo Switch (physical & digital)
We earn a commission if you make a purchase, at no additional cost to you.