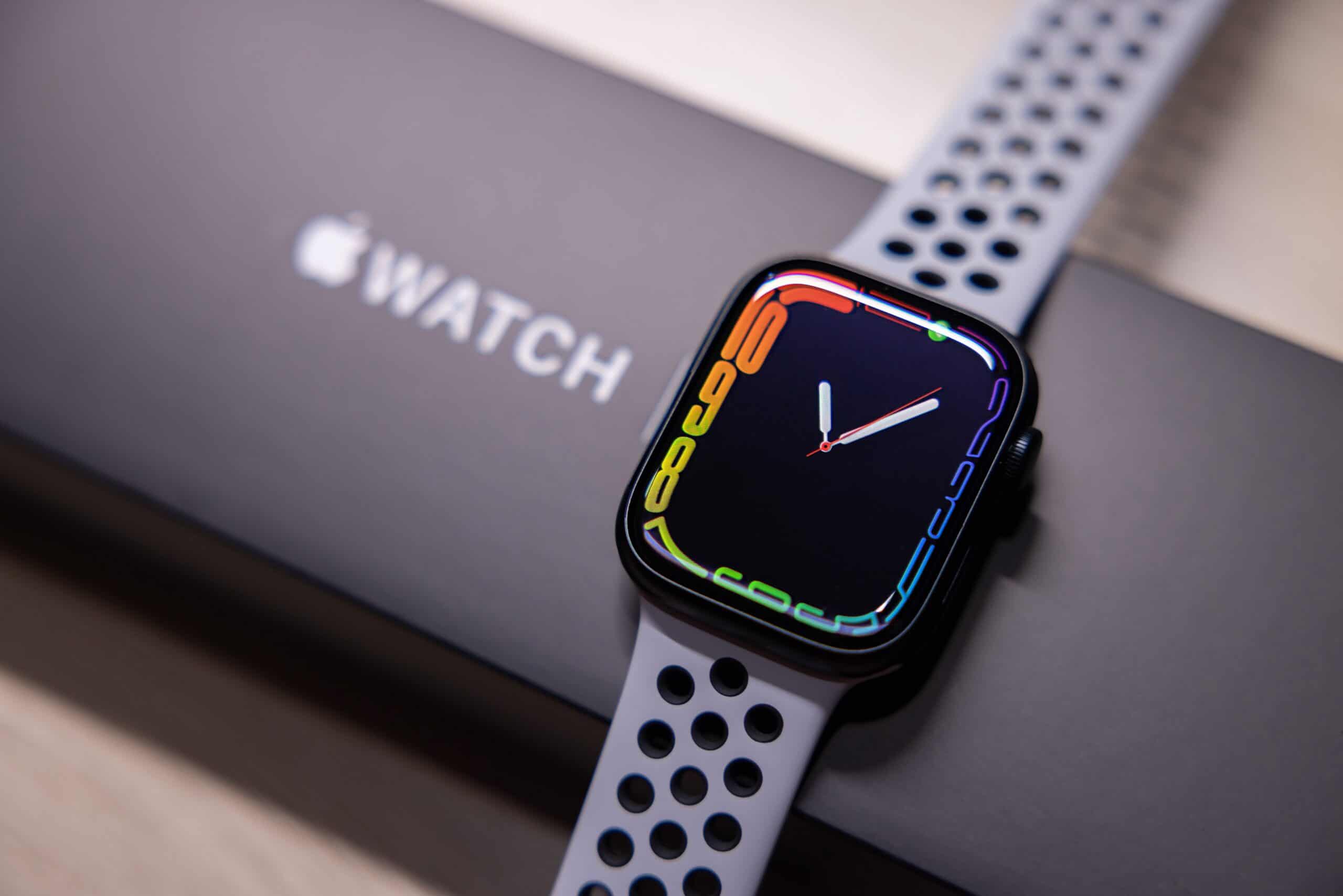 Key Points:
You can use third-party apps to stream your favorite music directly from your Apple Watch.
If you prefer radio stations to playlists and albums, TuneIn is the best option. With over 100,000 radio stations and podcasts, TuneIn has several options to choose from.
Since it allows you to search and listen to music, Spotify is the most convenient way to build a music list on your Apple Watch.
Unlike other apps, Apple Music allows you to get any synced content even when you are not connected to data.
Apple Watch can connect to your favorite music streaming service and play your favorite songs. With the release of the new generation of Apple Watch devices, you don't have to leave your tunes at home when you head out. Thanks to third-party apps, you can now stream your favorite songs directly from the tiny device on your wrist. Let's look at some of the 10 best music streaming apps for Apple Watch and how they can help you keep up with your workouts.
#10: Musixmatch Lyrics Finder
One of the best music streaming apps for Apple, Musixmatch lets you find, learn or recite lyrics. Besides displaying song lyrics, it's able to identify songs. Musixmatch also synchronizes song lyrics and multilingual translations to enhance your music knowledge. Additionally, you can connect your Apple Music or Spotify to access synced lyrics whenever you want. It has a free and paid option and is available in most Apple Watch models including Series 7, the SE (Gen 1), Series 8, the SE 2 (Gen 2) and the Ultra. As one of the best lyrics-finding apps in the business, it even has features to allow you to sync lyrics for offline use.
It also displays synced lyrics thus making it perfect for nights out and road trips. The text shows up clear and legible on the Apple Watch display, and you don't have to lift a finger as the pages automatically update. That said, it's suitable for those who want to discover and learn international songs.
#9: Napster
Napster is a music streaming app with two subscription plans namely Napster Unlimited and Napster Unlimited with Mobile. With this app, you can access new releases, music genres, and other playlists. Napster also allows you to transfer music from your iPhone to the Apple Watch for offline playback and even stream your entire playlist from your watch. In addition to 110 + million songs, the platform hosts hundreds of official music videos. From listening offline to streaming songs on demand, Napster allows you to enjoy all the songs ad-free.
A free Napster subscription gives you access to thousands of songs, which you can download to your Apple watch. You can also enjoy free music downloaded by other users across the world. On top of that, it puts you in a "listener network" where you can find what music is trending among your matches. On the downside, you can't play music on your Watch while controlling it from the iPhone.
#8: Deezer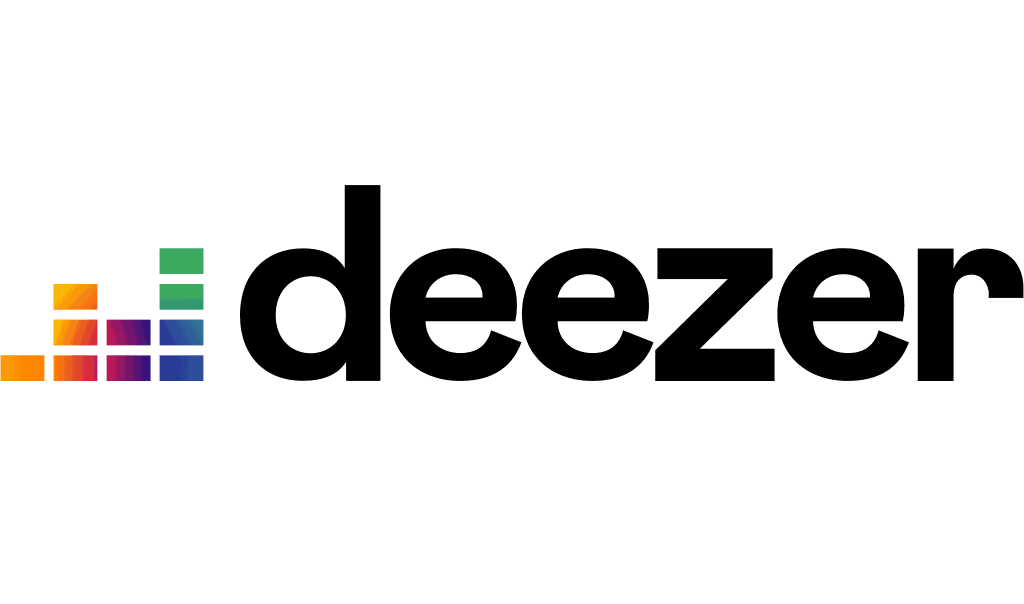 Deezer is another subscription-based service to play songs on your Apple watch. The app comes with four options for choosing music including Flow, My Music, Favorite Tracks, and the most played songs. While Flow provides you with a personalized playlist based on your listening habits, My Music lets you choose your favorite tracks, albums, playlists, and podcasts. Plus, you can remove or add songs to your favorites. As a free user, you can only play music in shuffle mode.
The only drawback is that you can't download music to play offline or stream directly without your iPhone on hand. To launch the app, you need to go to the home screen, click and directly access it from your watch screen. Once launched, you can mark your favorite tracks, move between the playlists, and even turn the shuffle on and off. You can also sync the tracks to the Apple Watch itself. If you enjoy listening to music, then Deezer is a must-have. But without a direct streaming option or offline content, you'll need to have your phone to stream the content.
#7: DJ App
DJ app is a free, and powerful virtual turntable app for DJs. It essentially allows you to mix, remix, loop, or pitch your music right from your wrist. Designed to be responsive and user-friendly, DJ App allows you to mix your music, stream, and listen to your favorite tracks. It's perfect for anyone who enjoys creating original soundtracks and experimenting with mixing audio. With this streaming app, you can transform your Apple Watch into a mini music production system. Besides integrating with your music library, DJ App lets you create an enjoyable mix for you. Either way, it boasts several features meant for both experts and beginner DJ enthusiasts.
#6: TuneIn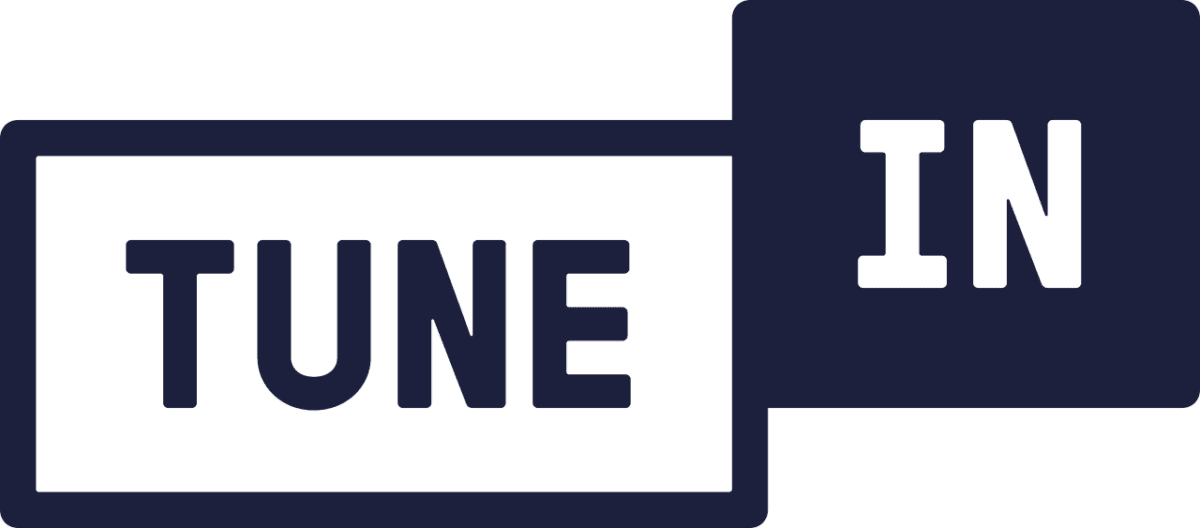 If you prefer radio stations to playlists and albums, TuneIn is the best option. With over 100,000 radio stations and podcasts, TuneIn has several options to choose from. If you subscribe, you'll get access to thousands of stations covering sports, news, and every genre of music. Besides the radio stations and shows from around the globe, it uses your iPhone's GPS to serve up all of your local favorites. Once you tune in using your phone, you can control it and choose your preferred music through the app. While the basic functions are free, you'll want to upgrade to access sports games, commercial-free stations, and more. You can start and stop playback, go backward, jump and even switch to a different album right from your wrist. Similar to other apps, this wearable doesn't work without an iPhone. Overall, it's an ideal app to stream some music on your Apple Watch on the go.
#5: Overcast
Overcast is one of the leading podcast apps for Apple Watch. Coming with impressive features and being easy to use, this app will provide you with a customized experience based on your preferences. You'll get personalized recommendations and optional notifications when new content becomes available. With this app, you can set sleep timers, boost dialog volume, and try out new podcasts without subscribing. Additionally, it allows you to sync audio and enjoy your podcasts wherever you are. Plus, it's fitted with cool features, such as volume adjustments, playback control, and the ability to skip forward the content.
#4: Shazam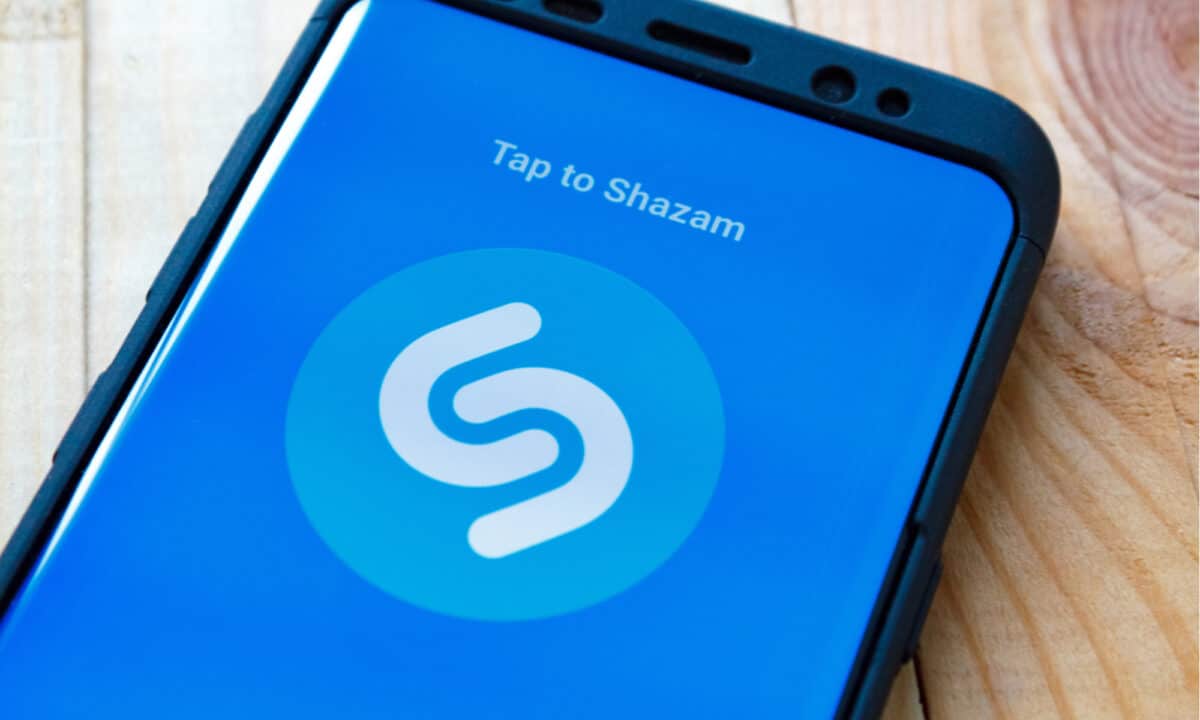 Whether you want to stream or quickly identify a song, Shazam has you covered. With this tune-recognizing app, you can identify, play or even search for songs. You can also use it to send identified tracks, watch associated videos, and even get more information about the music. From playlists to lyrics, and specific artists, Shazam will meet all your music needs. In addition, Shazam allows you to find the most popular and trending music and even share playlists with your friends. You just need to find the name of the track and add it to your playlist. The best part is that it keeps on discovering songs even after you've closed it.
#3: Pandora
Pandora is also another music streaming app you can use to play music on your Apple Watch. To enjoy offline playback, you'll need to subscribe to the paid plan. With your plan, you can access the latest songs, playlists, or albums. What's more is you can create playlists based on your favorite artists, songs, or genres. Pandora lets you view the currently playing songs and even adjust the volume. You can also swipe and choose a song to play depending on your subscription. As one of the best music apps, it works well with iPhone and Apple Watch to provide you with a personalized experience.
#2: Spotify
When it comes to music streaming apps, Spotify is perhaps one of the biggest names. Spotify allows you to control your music playback on your phone and even start or stop the music. Whether you subscribe or intend to use it for free, Spotify works just well. It lets you choose between recent playlists, move the playlists and mark your favorite song. Furthermore, you can use it to create and share playlists or listen to other users' playlists Unfortunately, the current version doesn't allow you to sync music to your iPhone. However, since it allows you to search and listen to music, it's the most convenient way to build a music list on your Apple Watch. Whether you want to download or stream music, Spotify has everything you need.
#1: Apple Music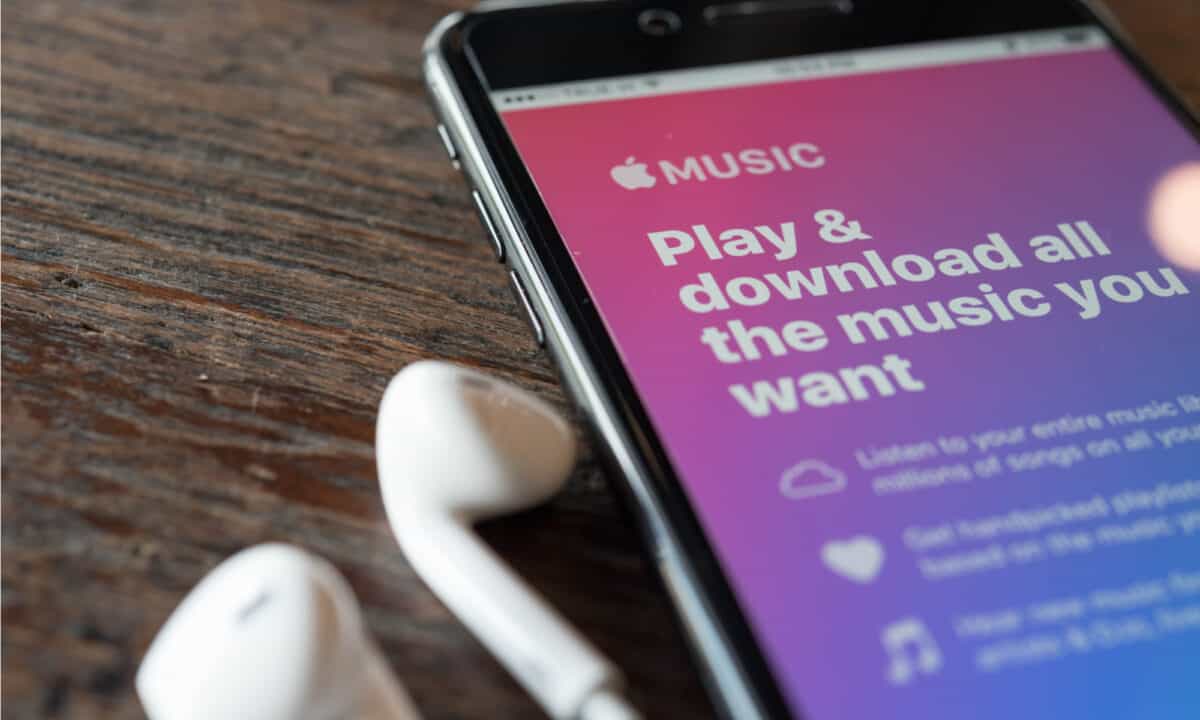 Apple Music lets you control music right from your wrist and access the ones you've loaded on the device. Whether you are looking for new music or just want to curate some, Apple Music has you covered. Unlike other apps, you'll be able to get any of the synced content even when you are not connected to data. It also allows you to control your music without using your iPhone. You can adjust the volume, skip tracks, pause music, and do almost everything without your iPhone. Further, it has features that show the currently playing songs at glance. On top of that, you can follow your friends and check what they are listening to.
How To Choose The Best Music Streaming Apps for Apple Watch: Step by Step
When choosing the best music streaming apps for your Apple Watch, there are a few things you need to keep in mind.
Music catalog
Free trials and subscriptions
Compatibility
Discounts
Availability
Storage
Streaming options
Let's explore each in more detail.
Music Catalog
First, you need to browse your music catalog to ensure that your favorite songs are available. Since most music streaming apps come with free trials, you can try them out before committing.
Free Trials and Subscriptions
You need to consider whether the music streaming apps offer free trial periods that can allow you to explore them. You also need to choose one that offers free subscriptions especially if you don't want to pay for the service.
Compatibility
Since some music streaming apps have limitations on the type of devices you can use, it's important to consider whether they are compatible with the devices or not.
Discounts
It's also important to check whether the music streaming apps offer discounts or discounted plans. Doing this can help you save a lot of money in the long run.
Availability
You need to check whether the music streaming app is available in your region. Some music streaming apps are not available worldwide.
Storage
If you want to stream music and upload them to your collection, then Apple Music and Spotify can be the best options. Once you've uploaded the music, you create playlists and download them to your device for offline streaming.
Streaming Options
You also need to consider the streaming options you have. For example, when it comes to streaming, Spotify has more features and controls, which other apps lack.
Summary
| Rank | Music App |
| --- | --- |
| 1. | Apple Music |
| 2. | Spotify |
| 3. | Pandora |
| 4. | Shazam |
| 5. | Overcast |
| 6. | TuneIn |
| 7. | DJ App |
| 8. | Deezer |
| 9. | Napster |
| 10. | Musixmatch Lyrics Finder |
Up Next…