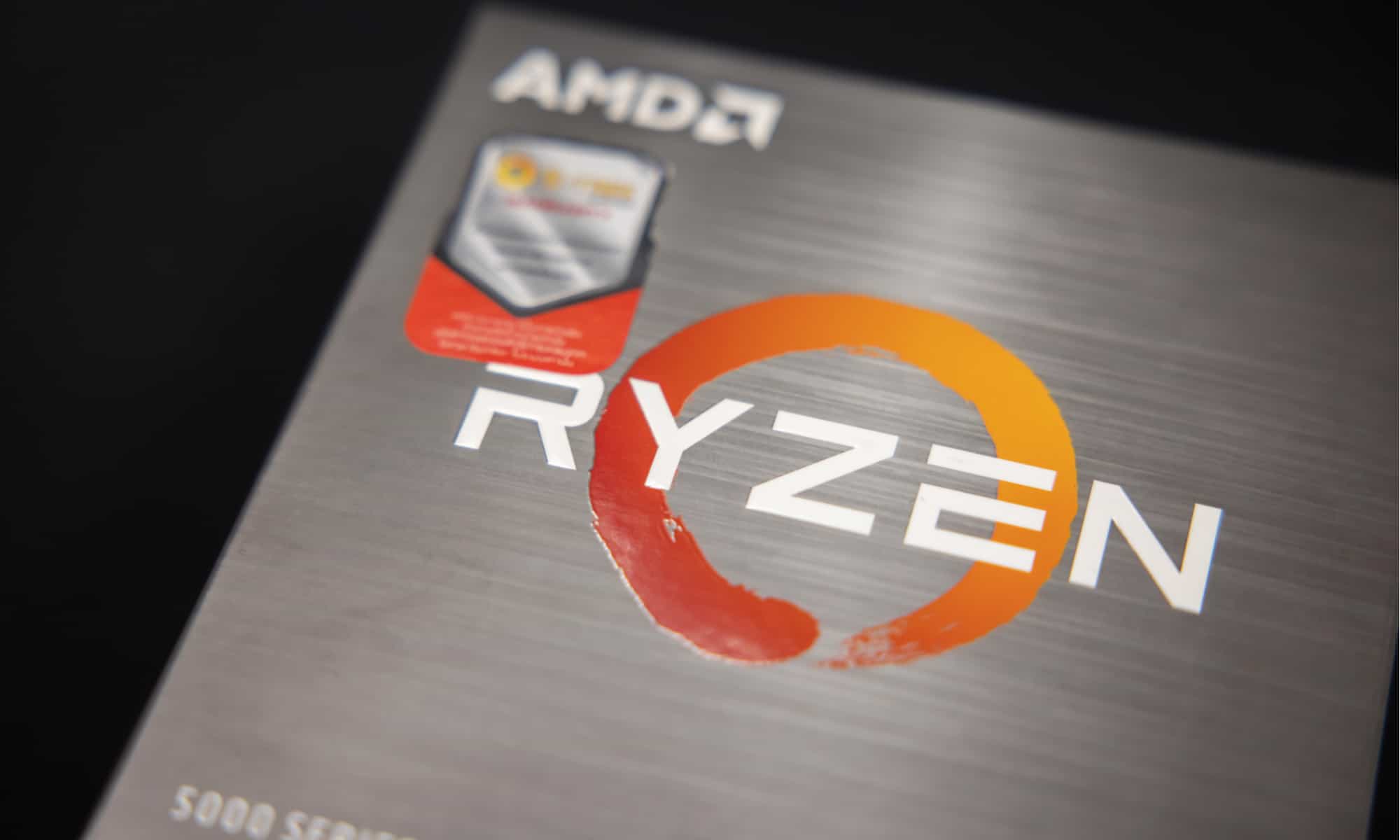 Key Points
Its small size notwithstanding, the GIGABYTE X570 I AORUS PRO WIFI is capable of delivering the same power as a full-sized board. As a result, it is ideal for building a compact computer without stinting on performance. 
The ASUS ROG Crosshair VIII Dark Hero comes with two large heatsinks which are ideal for dispersing any heat generated and two LAN ports.
The MEG X570 UNIFY is another excellent choice especially notable for its heatsinks manufactured using copper wire and metal, making for special efficiency.
AMD's Ryzen 9 5950X is a 16-core CPU focusing on high performance and efficiency. Released in 2020, it is still one of the best processors you can get for your PC. It runs on the AM4 platform, so it is compatible with the previous generation's motherboards and widens the options for which motherboard you can get. We spent close to a week evaluating different motherboards. And are happy to share the results with you.
Here are the best motherboards for Ryzen 9 5950X in 2022.
Even though the ASUS TUF GAMING X570-PRO (Wi-Fi 6) does not offer the top-of-the-line performance, the price to the performance that it provides is unbeatable. Plus, it also includes WIFI 6 and Bluetooth 5.1, which at this price point are not usually available. This board also makes excellent use of Ryzen 9 5950X's power and performance.
The prominent stand-out feature of this board is the support for RAM speed up to 5100MHz. RAM speed is a spec that is often overlooked. The speed refers to how many transfers the RAM can make and how fast it can transfer information from storage to your CPU.
The I/O is pretty decent on this board as well. It has 4x USB-A 3.2 Gen 1 ports and 3x USB-A- A 3.2 Gen 2 ports. This board has a Displayport and HDMI port for anyone who wants to rock an integrated graphics setup. This was a more significant trend during the great GPU shortage of 2020, but it is nice to see that it is still an option for AMD users.
Check out ASUS TUF GAMING X570-PRO (Wi-Fi 6) on Amazon.
The GIGABYTE X570 I AORUS PRO WIFI is a case of small but mighty. It delivers the same power as a full-sized board, taking up half the space. This motherboard is only 17cm x 17cm, so if you want to build a small form factor PC without compromising on performance, this is the way to go.
Of course, the I/O is a little lacking compared to others on this list due to the board's small size, but it is still nothing to spit at. It has 4x USB-A 3.2 ports and 2X USB-A 3.2 Gen 1 ports, and a LAN port even though it does have WIFI built in.
The bit of I/O that doesn't make a lot of sense is the 3 video output ports, we would like to see more USB ports, but it is not a deal breaker. The GIGABYTE X570 Aurous Pro WIFI is a very well-made board with stand-out performance for its size and excellent cooling.
Check out Best Small Form Factor: GIGABYTE X570 I AORUS PRO WIFI on Amazon.
The ASUS ROG Crosshair VIII Dark Hero is the best motherboard to overclock the Ryzen 9 5950X, and it currently has the best name for a PC component on the market. It sounds like it can cast a magical spell on all your components to make them run faster.
All jokes aside, this motherboard allows you to overclock the snot out of your components with the vast amount of heat the heatsinks disperse. A large heatsink is on top of the motherboard, and another massive heatsink is on the bottom of the I/O shield connected by a heat pipe.
The I/O on this motherboard goes all out! It has 12 USB-A ports, 4 are USB 3.2 Gen 1, and 8 are USB 3.2 Gen 2. There are also 2 LAN ports if you are running a NAS server (Network Attached Storage). One runs 2.5 gigabits per second, and the other is 1 gigabit per second.
The excellent cooling and power delivery this board offers the ASUS ROG Crosshair VIII Dark Hero makes it unbeatable for overclocking.
Check out the ASUS ROG Crosshair VIII Dark Hero on Amazon.
If you want to put your top-of-the-line Ryzen 9 5950X in the latest and greatest board, look no further than the MEG X570 UNIFY. It is clear how much work MSI has put into engineering this board.
One of this motherboard's many highlights is its cooling solution. The heatsinks are made of copper wire and metal, making them one of the most efficient motherboard heatsinks.
One of the downsides, but not a huge one, is that the I/O does not have video outputs. Looking at this motherboard, you will probably not be running integrated graphics. If you want to make a budget-friendly build, this is not the motherboard to do it with.
The MSI MEG X570 Unify is the motherboard you buy when building your dream PC. It has no compromises as far as performance and cooling go. Plus, the overall lock of the board is quite pleasing. We are far from when high-end boards had those ugly green PCBs.
Check out the MEG X570 UNIFY on Amazon.
Even though the MSI MAG B550 TOMAHAWK Gaming is the cheapest on this list, it does not perform like that. Much like its predecessor, the Tomahawk B450, this motherboard offers the best features for the chipset it supports while coming at a very affordable price.
The I/O is a reasonably comparable selection with 2X USB-A 3.2 Gen 1 ports and 2x USB-A 3.2 Gen 2 ports. There are also 2 LAN ports rated at 2.5 gigabits per second and 1 gigabit per second. We would also like to point out that even though this is a budget board, the I/O shield is built in, which was not always a given just a couple of years ago.
One of the downsides of this motherboard is it has no built-in WIFI or Bluetooth. This is expected at this price point. But we do not think this is a deal breaker because as there are plenty of adapters to add these features.
Overall this motherboard offers excellent price to performance, and if you are looking not to break the bank. The MSI MAG B550 Tomahawk Gaming should be your new home, Ryzen 9 5950X.
Check out the MSI MAG B550 TOMAHAWK Gaming on Amazon.
How To Pick The Best Motherboard for the Ryzen 9 5950X: Step By Step
Motherboards are not the sexiest PC component, so many features are often overlooked. But there are a few things to remember when picking a new motherboard.
I/O
Cooling
Specialty Features
I/O
I/O is one of the most noticeable specs of a motherboard if you are looking at the motherboard itself. I/O stands for Input/Output, the USBs, Video Ports, LAN ports, and Audio Ports. So while what I/O a specific motherboard has isn't a deal breaker, it should influence some of your decision.
Looking for a motherboard that hits at least 80% of your I/O needs would be best. So if you are looking for a motherboard with 10 USB ports, one with 8 should work.
Cooling
Cooling is a factor that not a lot of people think about with motherboards. This is fair because 5 years ago, you did not see a lot of motherboards with active cooling. This has become more significant since PC components are getting more powerful. Therefore, you need all the cooling you can get.
Typically you will see cooling on the I/O shield and around the PCI ports. In higher-end models, you will see small fans in these spots to get even more fresh air to those components. But if you are not too interested in overclocking, higher-end boards might be an unnecessary cost.
Specialty Features
Think of these as the X factor of the motherboard. What makes it unique? These features are WIFI and Bluetooth built-in, support for integrated graphics, and even the board's aesthetic.
If you know your PC won't have access to a wired internet connection, go for a motherboard that has WIFI built-in as it will save you from buying an adapter in the future. But if your major concern is how the motherboard looks, plenty of styles are available. You can even color match your motherboard to the rest of your components.
What to Know Before Buying
There are a couple of things you want to make sure of before buying any motherboard. This is where building a PC becomes more of a puzzle.
Make sure the socket is correct for the CPU you spec'd for the build. Next, ensure it supports the amount and speed of RAM you have chosen for the PC. Finally, ensure it hits all of the criteria we discussed in the previous section. If you make sure it hits all these points, you should have no problems with your brand new motherboard.
Using Motherboards for the Ryzen 9 5950X: What's it like?
We went ahead and tested out these motherboards to see what they were like. Let's start by saying they are some of the nicest motherboards we have tested.
Depending on which motherboard you are looking at. There are not a lot of bad things to be said about them. They were all a joy to build on, even the Mini ITX board that felt like it should be cramped. If you are looking for a new home for your Ryzen 9 5950X, you cannot go wrong with choosing any of these motherboards.
Up Next…