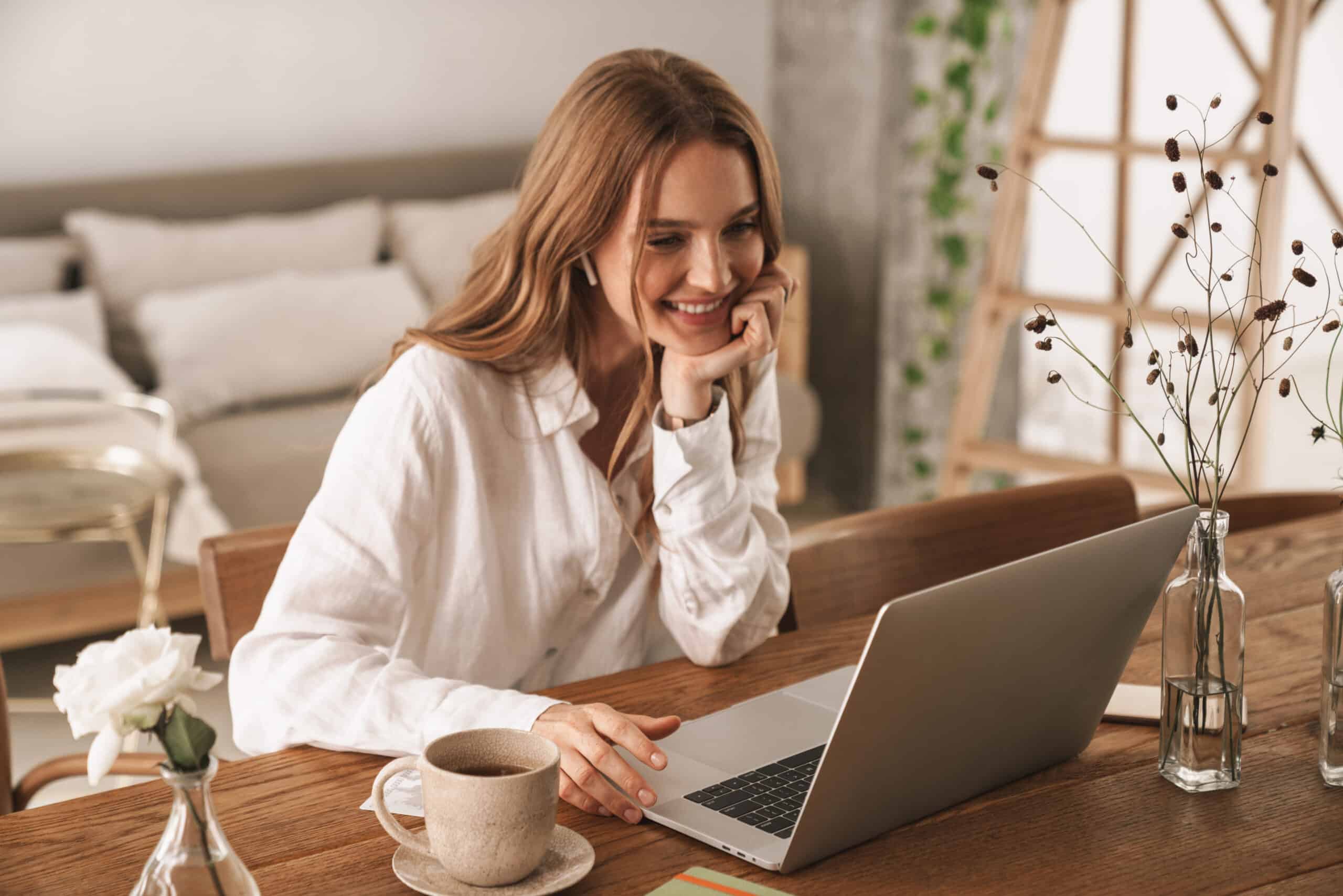 Key Points:
The Dell XPS 13 OLED offers 1920 by 1200 resolution, and the brightness is fantastic, registering at 500 nits thanks to the OLED design, making it great alternative to the Macbook Pro.
The Lenovo Thinkpad X1 Carbon competes with the Macbook Pro in durability because of the carbon fiber lid and magnesium alloy base, making it able to withstand military-grade tests.
The Razorbook 13 tops our list for performance, and offers some neat extras you'd expect on any gaming laptop such as RGB keyboard backlighting, powerful graphics, and surround sound audio.
The MacBook Pro is one of the most famous laptops ever created. Dating back to the first MacBook Pro in 2006, Apple has always led the pack with high-quality, intuitive software, and most of all–attractive design. But with such a longstanding reputation, the MacBook Pro also comes with a higher price tag than most laptops.
If you got sticker shock after looking at the price tags on the latest MacBook Pros, you may be tempted to get a different kind of laptop entirely. Everybody knows that Apple laptops command a high price tag mainly due to the reputation of the brand. But the good news is that you can find similar quality for PC makers as well.
In today's article, we will explore some of the closest competitors to the MacBook Pro. Some of them are significantly less expensive, and some of them are even better quality. Additionally, we'll take a look at all of the details to find out which MacBook Pro alternative is the best. So, without any further ado, here are the 5 best MacBook Pro Alternatives.
Best Overall MacBook Pro Alternative: Dell XPS 13 OLED
Dell XPS 13 9310 Touchscreen Laptop 13.4 inch FHD+ Thin and Light. Intel Core i7-1195G7, 16GB LPDDR4x RAM, 512GB SSD, Intel Iris Xe Graphics, Windows 11 Pro, 2Yr OnSite, 6 Months Migrate – Silver
GUARANTEED POWER: With 11th Gen InteI Core mobile processors, it's now possible to enjoy incredibly immersive entertainment on a remarkably thin and light touchscreen laptop
KILLER WIRELESS: With Wi-Fi 6 techology, the Killer AX1650 prioritizes streaming video, communication, and game traffic in your system for fast, smooth online experiences
STUNNING IS AN UNDERSTATEMENT: Dolby Vision content can deliver highlights that are up to 40 times brighter, and blacks that are up to 10 times darker
START IN AN INSTANT: A built in lid sensor with a new press fit hinge allows you to open the lid with one hand and power up in milliseconds, no matter what power-state you are in
DELL WARRANTY SUPPORT: Including 2 Year On-Site/In-Home and 6 months Dell Migrate. Easily move your files and settings from your old PC to your new Dell
We earn a commission if you make a purchase, at no additional cost to you.
The display on the Dell XPS 13 OLED is arguably even better than the MacBook Pro. With 1920 by 1200 resolution, you get nearly as many pixels per square inch, although it does fall short by a small margin. Additionally, the brightness is fantastic, registering at 500 nits thanks to the OLED design. 
Durability has always been a penchant of Dell laptops. The Dell XPS 13 is no different–you can tell the laptop can withstand a lot of pressure thanks to its solid construction. With a machined aluminum lid and carbon fiber accents, this laptop may even be more durable than the MacBook Pro itself.
With performance that can rival a MacBook Pro, the Dell XPS 13 is ready to take on your demands. Packed with a 512GB M.2 solid state drive, the storage on this laptop is fast enough to enjoy nearly instant boot times and quick loading of programs. You also get a competitive 16GB of DDR4 RAM. Iris Xe integrated graphics power all of your video editing, graphic design, and even gaming applications.
Dell includes a few extras with a one-year warranty, most notably, two years of onsite diagnosis. This can come in handy if you have an issue with your laptop and don't want to bring it to a service center. Overall, the Dell XPS 13 OLED is the best all-around alternative to the MacBook Pro on the market.
Check out Dell XPS 13 OLED on Amazon.
ASUS ZenBook 13 OLED Ultra-Slim Laptop, 13.3" OLED FHD NanoEdge Bezel Display, AMD Ryzen 7 5700U, 8GB LPDDR4X RAM, 512GB PCIe SSD, NumberPad, Wi-Fi 5, Windows 10 Home, Pine Grey, UM325UA-DS71
Aspect Ratio:16:9
13.3 inch OLED 400nits Full HD (1920 x 1080) Wide View 4-way NanoEdge bezel display
AMD Ryzen 7 5700U Processor (Up to 4.3GHz, 8 cores, 8M Cache) with AMD Radeon Graphics
Windows 10 Home
Fast storage and memory featuring 512GB PCIe NVMe M.2 SSD with 8GB LPDDR4X RAM
We earn a commission if you make a purchase, at no additional cost to you.
If your budget is limited, there is still hope for finding a good MacBook Pro alternative. In fact, the Asus ZenBook 13 OLED provides similar performance at a fraction of the cost.
The display is impressive for a laptop in this price range, with a 133% sRGB color gamut coverage, 0.2ms response time, and blue-light reduction. What is even more impressive is the battery life offered by this laptop. Asus promises up to 16 hours, which is higher than the MacBook Pro by a significant margin.
With such an inexpensive laptop, you might expect a cheaply constructed design, but you would be wrong. Asus puts the ZenBook through rigorous tests to make sure that it is extremely durable. This laptop will keep working after minor drops and falls, even in extreme temperatures. Additionally, the all metal design remains light for portability.
Performance is decent for this price point. You can configure the ZenBook to use an 11th generation i7 processor, but the lower tier model still offers an impressive AMD Ryzen 7 CPU. RAM is provided with 8GB to 16GB of DDR4, and storage is a standard SSD.
With a standard one-year warranty, you will have no fears of something going wrong early in your laptop's life, although we weren't impressed with the manufacturer's lack of extended support. Overall, the Asus ZenBook 13 is a great budget alternative to the MacBook Pro.
Check out Asus ZenBook 13 OLED on Amazon.
Microsoft Surface Laptop 3 – 13.5" Touch-Screen – Intel Core i7 - 16GB Memory - 512GB Solid State Drive – Cobalt Blue with Alcantara
Clean, Elegant Design: Thin and light, starting at just 2.79 pounds, Surface Laptop 3 is easy to carry
Choose From Rich Tone-On-Tone Color Combinations: New Sandstone, plus Matte Black, Cobalt Blue, and Platinum
Improved speed and performance to do what you want, with the latest processors. Surface Laptop 3 is up to 2 times faster than Surface Laptop 2
More ways to connect, with USB-C and USB-A ports for connecting to displays, docking stations and more, as well as accessory charging
All-day power on the go, with up to 11.5 hours of battery life, Plus standby time when you're away. Go from empty to a full battery with fast charging, up to 80 percentage in about 1 hour
We earn a commission if you make a purchase, at no additional cost to you.
The winner of the best travel alternative to the MacBook Pro is the Microsoft Surface 3. Although not the cheapest option on our list, the Surface packs excellent performance and decent battery life into a slim and light package, weighing under three pounds.
The screen is comparable to the MacBook Pro, with a resolution of 2256 by 1504, and an above-average brightness of 400 nits. What makes the Surface even more unique is the multi-point touchscreen. If you like to have a touch input, this is the laptop for you.
Additionally, the Surface comes with a variety of USB-A and USB-C ports for connecting and charging devices on the go. Notably, performance is one area this laptop excels. With a 10th-generation Intel Core i7 processor, 16GB of DDR4 RAM, and 512GB solid-state drive, this laptop packs enough hardware to rival the MacBook Pro.
You get an average warranty with this laptop: one year of hardware coverage with 90 days of technical support. Overall, the Microsoft Surface 3 is a great travel alternative to the MacBook Pro.
Check out Microsoft Surface 3 on Amazon.
Lenovo Latest Gen 8 ThinkPad X1 Carbon 14" FHD Ultrabook (400 nits) with 10th Gen Intel i7-10510U Processor up to 4.90 GHz, 1 TB PCIe SSD, 16GB RAM, and Windows 10 Pro
Outstanding Battery Life: Rated Up to 19.5 hours (MM14) and Up to 13.5 hours (MM18) by MobileMark 2014, an industry standard PC performance benchmark. Actual results will vary depending on your...
With WiFi 6 AX201 802.11AX (2 x 2) Wireless, you get fast and reliable connections, even on networks with lots of devices attached. Rapid Charge boosts battery life up to 80% in just an hour. Weighs...
HD 720p webcam with ThinkShutter privacy cover, Fingerprint Reader, Backlit Spill resistant US English Keyboard, Bluetooth 5.0, Dolby Atmos Speaker System, 4 x 360-degree far-field microphones
Ports: 2 x USB-C 3.2 (Gen 2) Intel Thunderbolt 3 (DisplayPort, Data transfer), 2 x USB 3.2 (Gen 1) (1 always on), HDMI 1.4, Network extension for Ethernet/side mechanical docking, Headphone / mic...
Tested against 12 military-grade requirements from the Arctic wilderness to desert dust storms, from zero gravity to spills and drops, you can trust this laptop to handle whatever life throws your...
We earn a commission if you make a purchase, at no additional cost to you.
Lenovo has always had a reputation for making durable computers, and the Lenovo Thinkpad X1 Carbon is a shining example. The carbon fiber lid and magnesium alloy base make this laptop extremely durable and able to withstand military-grade tests. Additionally, these materials also make for a very slim and lightweight design.
The keyboard on the Thinkpad X1 Carbon is touted as one of the best on the market. If you do a lot of typing, the familiar design of the Thinkpad's classic keyboard will let you type comfortably for hours. However, one weak point of this laptop is the display. It is not an OLED design like other laptops on this list but instead is made with IPS technology. The drawback is that it won't be as bright or have the depth of colors that you'll find with an OLED display.
Performance with the Thinkpad X1 Carbon is comparable to a MacBook Pro in many ways. With a 10th-generation Intel Core i7 processor, 16GB of DDR4 RAM, and a whopping 1TB solid-state drive, you can run even the most demanding applications with ease.
The warranty is only one year, but you also get three to five years of next-day business on-site service if you have any issues. Overall, for the most durable alternative to the MacBook Pro, we have to recommend the Lenovo Thinkpad X1 Carbon.
Check out Lenovo Thinkpad X1 Carbon on Amazon.
Best Performance MacBook Pro Alternative: Razerbook 13
Razer Book 13 Laptop: Intel Core i7-1165G7 4 Core, Intel Iris Xe, 13.4" UHD 60Hz (1920x1200), 16GB RAM, 1TB SSD PCIe M.2 - Windows 11 - CNC Aluminum - Chroma RGB - Thunderbolt 4 - Mercury White
Slim, Sleek, Ready to Go: Razer Book 13's ultra-compact, 13.4" 4K touch display 4-sided with thin bezels and lightweight, CNC aluminum, unibody design make it the perfect mobility companion to...
Best-In-Class 11th Gen Intel Core Mobile: Includes immersive graphics for deeper engagement, the power to revolutionize workflows at faster speeds, and intuitive AI to empower more authentic...
Vapor Chamber Cooling System: A properly cooled system keeps performance high and 10+ hours of battery life for maximum productivity
Plug Into Productivity, No Dongle Necessary: Connect at lightning speeds with 2x Thunderbolt 4, MicroSD Slot, and full-size HDMI 2.0
Intel Iris Xe Graphics for Crisp, HD Quality: Well-suited for the sleek profile of the Razer Book 13, it powers pixel-perfect productivity, as if having a dedicated graphics card to not only catch the...
We earn a commission if you make a purchase, at no additional cost to you.
If performance is your main concern, there is no better place to look than at a gaming laptop such as the Razerbook 13. This laptop also offers some neat extras you would expect on any gaming laptop such as RGB keyboard backlighting, powerful graphics, and surround sound audio.
The Razerbook 13 does all of this while staying relatively thin and light. With a 60hz, ultra-HD, touchscreen display designed for high-definition games and videos, we were very impressed with the overall screen quality of this laptop. Additionally, the 16:10 aspect ratio of the display makes it ideal for working with videos, code editing, or graphic design. 
Performance is the main focus of this system, and this is evident when looking at the specs. You get the 11th generation Intel Core i7, 16GB of DDR4 RAM, and a 1TB M.2 NVMe solid state drive, enough to keep up with tons of demanding applications at once. Overall, the Razerbook 13 is the best performance alternative to the MacBook Pro on the market.
Check out Razerbook 13 on Amazon.
How To Pick The Best MacBook Pro Alternative: Step by Step
The MacBook Pro has a great reputation among content creators, video editors, and artists, but you can find similar performance in a PC. What's even better, is that you can often find a PC with higher specs for less money. If you prefer Windows, or you just don't want to pay the Apple premium, finding an alternative is a viable option.
There are a few key areas to look out for when deciding on a good MacBook Pro alternative:
Screen quality
Battery life
Durability
Performance
Warranty
Let's explore each one in more detail.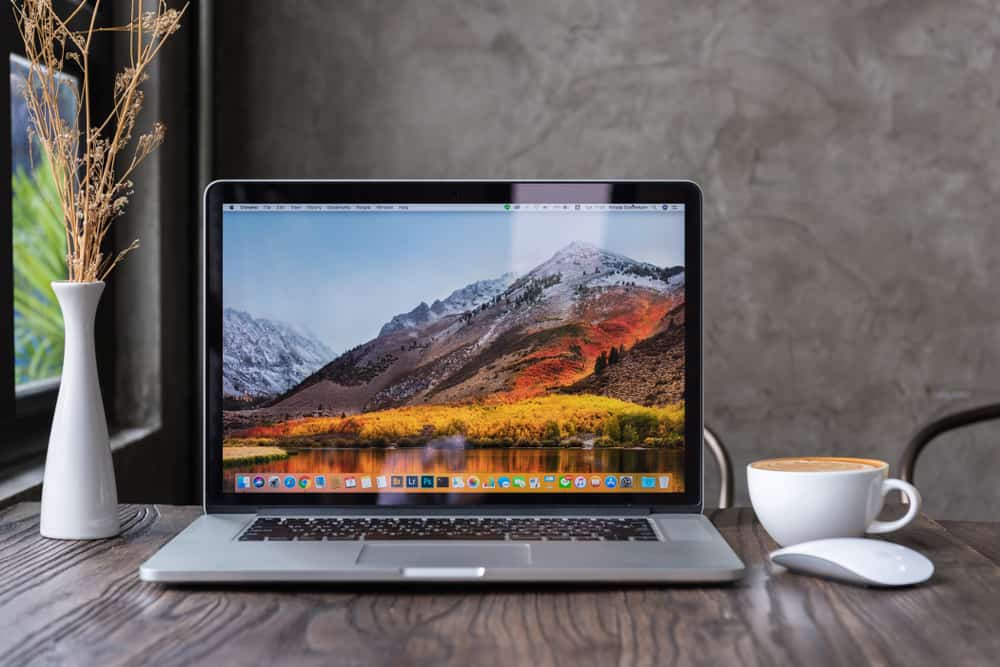 Screen Quality
Screen quality is definitely something to keep in mind if you are looking for a MacBook Pro alternative. The latest MacBook Pro has an incredibly high resolution, measuring in at 2560 by 1600. Brightness is another area of concern, and with the latest MacBook Pro, you are looking at 500 nits of brightness. Though it may be hard to find a PC with a better screen, it is possible to come very close.
When the "Retina" MacBook Pro was first released back in 2012, it had one of the best screens ever seen on a laptop. Today, Apple still offers some of the best displays in the industry, and this area will be hard to top.
Battery Life
Battery life is a valid concern to have with a laptop. If you plan to take your laptop with you when you travel or even just to visit another room in your house, having good battery life is important. The MacBook Pro provides an amazing level of battery life, with the latest model reporting over 14 hours on a single charge.
Battery capacity is measured in milliampere hours or mAh for short. While Apple claims the battery life on its laptops offers a certain amount of time on a single charge, we can figure out that it is not that simple. Battery tests provided by the manufacturer are not often completely transparent–meaning they will sugar coat their estimates, while not mentioning that they have wireless functions turned off and the screen brightness turned all the way down during their tests.
Figuring out the actual mAh capacity of your battery will give you more insight into how long your battery will actually last. One thing to mention, however, is that the M2 chips provided in the latest MacBooks are incredibly energy efficient compared to Intel processors. This will lead to MacBooks often having a more favorable battery life.
Durability
Finding a durable alternative to a MacBook Pro comes down to a few factors. The construction and material of your laptop will play a part in how durable it is in regards to being dropped or scratched. Additionally, laptops with extremely thin designs are more prone to cracked screens or damage in the event of a drop.
One key area in determining the durability of your laptop is also how repairable it is. We can't avoid disaster, and sometimes accidents happen and we drop our laptops. If it can be easily repaired, then it will be no big deal. With MacBook Pros, you have the optional "Apple Care" coverage which will protect your laptop. 
With PCs, you can also purchase extended warranties, but the benefits you should look for are long-term repairability. In other words, you want your laptop to be fixable, even after the warranty runs out. Certain brands like Lenovo and Dell are renowned for their aftermarket repairability. 
Performance
Processing power is one of the most important components in determining the performance of your laptop. Having a good processor will mean that your laptop gives you the speedy performance you are looking for. When discussing the latest MacBook Pros, it is important to realize that they are optimized with the latest M2 chips. These chips are only offered by Apple, so it can be difficult to find an alternative that is an exact match.
Although you can't find the exact same CPU in a PC, you can come very close. The Intel Core i7 series processors are a great alternative to the M2 chip. Additionally, the Ryzen series from AMD also offers solid competition to the MacBook's processor.
RAM and storage are also important factors for performance. 8GB to 16GB of RAM should be enough to satisfy a moderately demanding user, erring on the high side if you foresee heavy multitasking. Storage is dependent on your needs in particular. At least 250GB of storage space will leave you plenty of room to store projects, games, and applications.
Warranty
Often overlooked, the warranty is one of the essential ingredients to an enjoyable buying experience. MacBook Pros are famous for the addition of "Apple Care" as an extended warranty option, but this can get pricey. Free coverage includes one year of hardware repairs and 90 days of technical support. As long as you can do better than this, you have found a good alternative to a MacBook Pro.
What To Know Before Buying a MacBook Pro Alternative
Before you go out and spend your hard-earned money on a MacBook Pro alternative, it is important to understand what makes one laptop better than another. You don't want to get stuck with a laptop that values form over function. In other words, it is easy to buy a laptop that looks like a MacBook, but doesn't perform like one.
You want to keep things like hardware and build quality in mind. With a MacBook Pro, you are dealing with one of the best designs ever created. This may be subjective, but there is no doubt that a lot of manufacturers design their laptops to emulate the MacBook.
Finding a laptop with a decent processor and RAM is important. Additionally, if you can find a laptop that offers upgradeable components and a repairable design, you are doing better than most MacBooks. Extra features like a backlit keyboard and lightweight construction are also things to keep in mind. MacBooks are designed to be extremely thin and light, so finding something along these lines will ensure that you get a good MacBook Pro alternative.
Up Next…