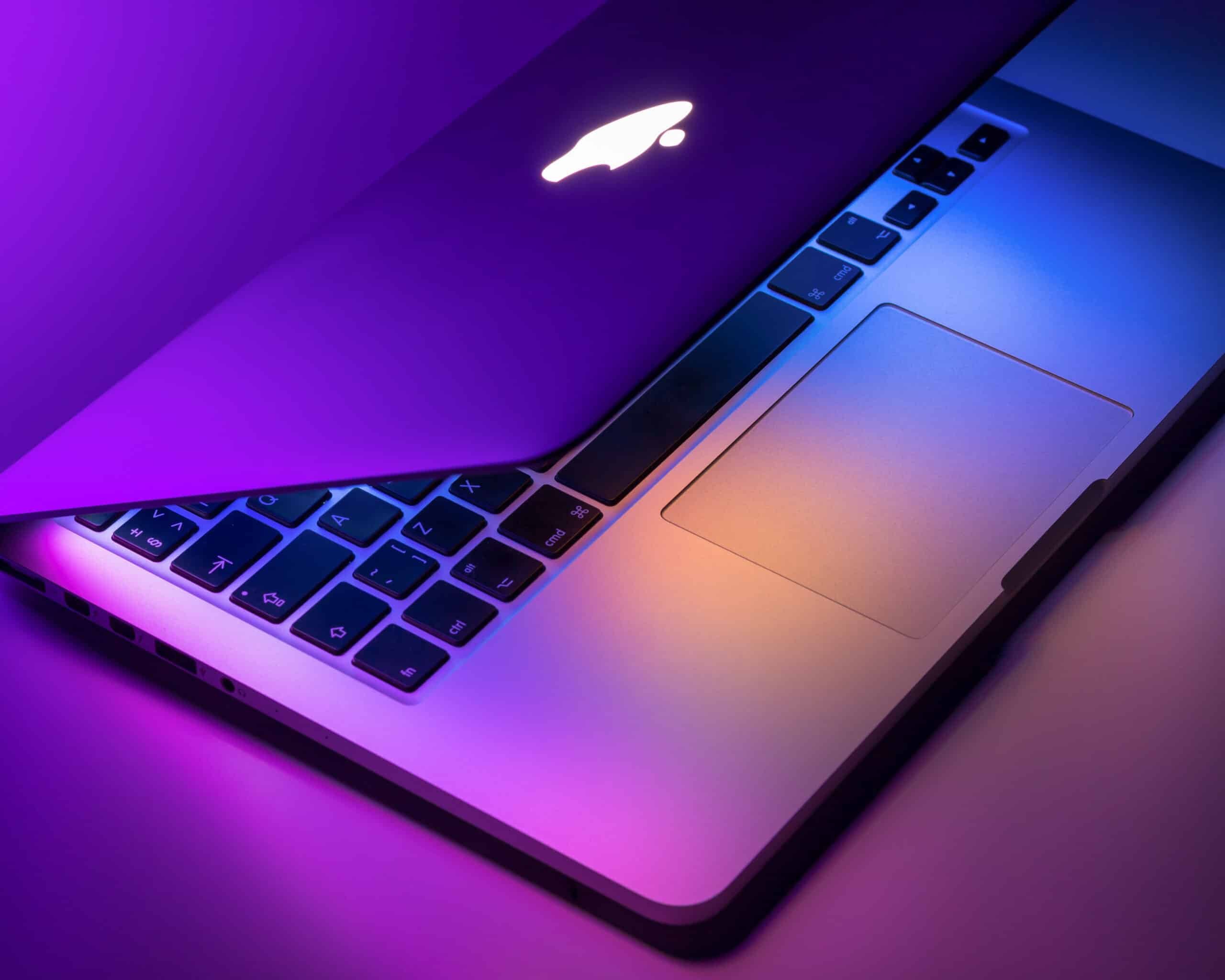 The MacBook Air has been a popular portable PC since it was launched in 2008. If you're considering moving to Windows, the best MacBook Air alternatives provide some unique options under the hood. While Apple is well-known for its innovative style and top-tier components, Windows laptops come in more form factors and with a wide range of specifications.
We earn a commission if you make a purchase, at no additional cost to you.
Consumers looking for a thin laptop that runs Windows have always appreciated the Dell XPS lineup. The Dell XPS 13 9310 Laptop is one of the best MacBook Air alternatives, and while it isn't as svelte as the MacBook Air, you're getting a lot of bang for your buck.
Dell created this laptop from a block of aluminum, so it's sturdy and light, weighing in at around 2.8 pounds. It's available in several configurations, but we chose the Core i7 model with 16GB of DDR4 RAM. The 11th-generation processor has plenty of pop, and you'll be able to access files quickly through a 512GB NVMe solid-state drive.
Like the MacBook Air, this laptop has a 13.3-inch display. The Infinity Edge panel has a higher resolution at 3,456 x 2,160 and is 400 nits. Colors will pop off the screen of this touchscreen display with a 1500:1 contrast ratio.
Users felt the battery life is also solid considering it has a 3K touchscreen display. Other noteworthy features include dual Thunderbolt 4 ports and a fingerprint reader for additional security.
From the carbon fiber palm rest to that gorgeous display, the Dell XPS 9310 is an excellent option if you're looking for a thin, powerful Windows laptop. While the storage may be a little light for power users, there's really no serious drawback to this laptop for Windows users or Apple fans interested in transitioning.
| | Dell XPS 13 |
| --- | --- |
| Display | 13.3" |
| Resolution | 3,456 x 2,160 |
| Touchscreen | Yes |
| Processor | 11th gen i7-11195G7 |
| Graphics | Integrated |
| RAM | 16GB |
| Storage | 512GB |
| Weight | 2.8 lbs |
Check out Dell XPS 13 9310 Laptop on Amazon.
We earn a commission if you make a purchase, at no additional cost to you.
ASUS has a number of powerful laptops with thin designs, but their Zenbooks have always been a fan favorite. When you want one that could substitute for the MacBook Air, ASUS ZenBook Flip S13 should be at the top of your shopping list.
The design of this laptop will be familiar to anyone that's purchased a slate or laptop from Asus. It has a modern design with a jade-black finish and red copper accents around the edge. The company's 360° hinge system and unique touchpad help set this laptop apart, as does the fact that it's built to MIL-STD 810G standards.
ASUS used a 13.3-inch OLED touchscreen display for the S13, which has a resolution of 3,840 x 2,160. Despite the display, the battery life is still solid at up to 15 hours, depending on your usage. It's powered by an 11th gen Intel i7-1165G7 and 16GB of RAM. The ASUS ZenBook Flip S13 also has a speedy 1TB hard drive for storage.
If you like what the MacBook brings to the table, but prefer Windows, you'll love the ZenBook Flip S13. It's cheaper than Apple's laptop with twice the storage space and RAM. The battery life and color depth on the S13 can't match the MacBook, but it does have a vivid touchscreen panel with a much higher resolution.
| | ASUS ZenBook Flip S13 |
| --- | --- |
| Display | 13.3" |
| Resolution | 3,840 x 2,160 |
| Touchscreen | Yes |
| Processor | 11th gen Intel i7-1165G7 |
| Graphics | Integrated |
| RAM | 16GB |
| Storage | 1TB |
| Weight | 2.8 lbs |
Check out ASUS ZenBook Flip S13 on Amazon.
We earn a commission if you make a purchase, at no additional cost to you.
Acer has a laptop for everyone, whether you're looking for something affordable or powerful. That includes creative consumers interested in a unique alternative to the MacBook Air. The Acer ConceptD 3 Ezel certainly fits that bill, and it's the top 2-in-1 system for content creators.
The design of Acer's system sets it apart. From the magnesium-aluminum shell to the Ezel hinge system, there's a lot to take in. The hinge allows you to use the laptop in six different modes and it's designed for color accuracy.
The 14" FHD panel is Pantone validated with a 100% sRGB color gamut. Wacom technology and the Acer Active Stylus help users unleash their creativity with some help from the GPU.
Laptops typically have integrated graphics, but the ConceptD3 Ezel has a GeForce GTX 1650 under the hood and 4 GB of VRAM. A 10th generation i7 processor runs the show along with 16GB of RAM. Storage is standard at 512GB. Other perks of this laptop include a Thunderbolt port, fingerprint reader, Bluetooth 5.1, and DTS X Ultra-Audio.
While you might expect the battery life to take a hit with the GPU and display, you'll get between 10-14 hours from this convertible laptop. It's well-built, has plenty of power, and the price tag is in line with the MacBook. The display is a bit larger than the MacBook Air as well, although not quite as sharp considering the FHD resolution.
| | Acer ConceptD 3 Ezel |
| --- | --- |
| Display | 14" |
| Resolution | 1,920 x 1,080 |
| Touchscreen | Yes |
| Processor | 10th gen i7-10750H |
| Graphics | GeForce GTX 1650 |
| RAM | 16GB |
| Storage | 512GB |
| Weight | 3.7 lbs |
Check out Acer ConceptD 3 Ezel on Amazon.
Razer Blade Stealth 13 Ultrabook Gaming Laptop: Intel Quad Core i7-1065G7, NVIDIA GeForce GTX 1650 Ti Max-Q, 13.3" 4K Touch, 16GB RAM, 512GB SSD, CNC Aluminum, Chroma RGB, Thunderbolt 3, Creator ...
Aspect Ratio:16:9
Blaze through games and content creation: NVIDIA GeForce GTX 1650 Ti Max-Q 4GB VRAM graphics, Quad-Core 10th Gen Intel Core i7-1065G7 Processor, and 16GB dual-channel memory.
Designed for mobility: Ultra thin, light and incredibly durable with a CNC unibody aluminum frame and long battery life.
4K thin Bezel touch display: Visually stunning 4K touch display with 100% sRGB color space for content creation, entertainment and productivity.
Razer Chroma Keyboard and Precision Touchpad: Keyboard featuring single-zone RGB lighting with 16.8 million color options, and a precision glass touchpad.
We earn a commission if you make a purchase, at no additional cost to you.
The MacBook Air has enough power to perform a wide variety of tasks, but it's not exactly known for its gaming capabilities. The best MacBook Air alternative for gamers comes from Razer, with the svelte Razer Blade Stealth 13 Ultrabook.
Any desktop PC or laptop designed for gaming needs a great GPU. The Stealth certainly has that with the GeForce GTX 1650 Ti Max-Q and 4GB of VRAM. It gets a significant boost from 16GB of RAM and a 10th-generation Core-i7 processor from Intel. That GPU does increase the weight of the laptop to 3.2 pounds, however, which is around a pound more than the slim MacBook Air.
The laptops have the same size displays, but the Stealth has an advantage with its OLED 4K touchscreen display. It also has a Windows Hello IR camera, dual-array mics, and a Thunderbolt 3 port. You'll also get a precision glass trackpad along with the company's popular Chroma lighting system which displays 16.8 million colors across the keyboard.
Razer produced a laptop that lives up to its namesake with the Stealth, and it's a system gamers on the go will appreciate. This sleek laptop has high-end specifications and a 4K panel to bring the graphics alive. The only potential issue for some will be the battery life, which is short due to the sharp 4K display and powerful graphics card.
| | Razer Blade Stealth 13 |
| --- | --- |
| Display | 13.3" |
| Resolution | 3,840 x 2,160 |
| Touchscreen | Yes |
| Processor | 10th gen Intel i7-1065G7 |
| Graphics | GeForce GTX 1650 Ti Max-Q |
| RAM | 16GB |
| Storage | 512GB |
| Weight | 3.26 lbs |
Check out Razer Blade Stealth 13 Ultrabook on Amazon.
Best Chromebook MacBook Air Alternative: Google Pixelbook Go
Google Pixelbook Go - Lightweight Chromebook Laptop - Up to 12 Hours Battery Life[1] - Touch Screen - Just Black
Pixelbook Go lets you stay unplugged for up to 12 hours [1] so you don't need to carry a charger; when you do need a charge, get up to 2 hours of battery use in just 20 minutes so you can keep going...
Lightweight Chromebook laptop that's barely 2 pounds and 13 millimeter thin with a grippable design making it easier to carry[3]
Protects your data passwords, and information with the Titan C security chip and built-in antivirus software; Chrome OS updates automatically to give you the latest features and security [4]
Starts up in seconds so it's always ready when you are; the 8th Gen Intel Core Processor is quick and responsive powering everything you do[5]
Pixelbook Go is a quiet and comfortable laptop with a backlit keyboard ultra quiet keys, and and a spacious touchpad that only needs a light touch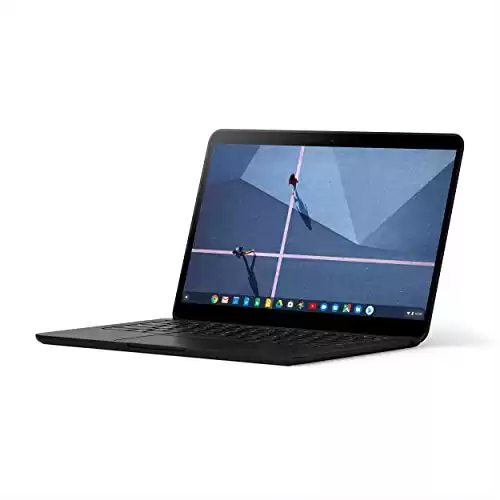 We earn a commission if you make a purchase, at no additional cost to you.
Google has launched a variety of tech over years, but the Pixel brand has been the most popular by far. The Pixel phone is a fantastic choice when you want stock Android, and the Google Pixelbook Go is among the best MacBook Air alternatives for consumers interested in the Chrome OS.
The Pixelbook Pro has the distinction of being the lightest laptop on our list at 2.3 pounds. It weighs less than the MacBook Air and is almost as thin. Battery life is around 12 hours per charge, although you can get 2 hours of battery life from a 20-minute quick charge. While it's not as powerful as our options from Dell or ASUS, it's snappy and you don't need a lot of power to run Chrome.
Google used an 8th gen Core i5-8200Y processor in the Google Pixelbook Go. It comes with 8GB of RAM and a 128GB solid-state drive, which is more than what you'll find on many Chromebooks. The touchscreen display has a resolution of 1,920 x 1,080. This thin laptop also comes with a 1080p webcam, a backlit keyboard, and stereo speakers.
The Google Pixelbook Go is a premium touchscreen Chromebook with enough battery life to get you through the day and quick charging capabilities. We chose the Core i5 variant, but there is a faster model with an i7 processor and 16GB of RAM, along with a cheaper version that utilizes the Core M3 chip from Intel.
| | Google Pixelbook Go |
| --- | --- |
| Display | 13.3" |
| Resolution | 1,920 x 1,080 |
| Touchscreen | Yes |
| Processor | 8th gen i5-8200Y |
| Graphics | Integrated |
| RAM | 8GB |
| Storage | 128GB |
| Weight | 2.3 lbs |
Check out Google Pixelbook Go on Amazon.
Best Budget MacBook Air Alternative: Acer Swift 3
Acer Swift 3 Intel Evo Thin & Light Laptop, 14" Full HD, Intel Core i7-1165G7, Iris Xe Graphics, 8GB LPDDR4X, 256GB NVMe SSD, Wi-Fi 6, Fingerprint Reader, Back-lit KB, SF314-59-75QC
Get high performance, responsiveness and long battery life with the Intel Core i7-1165G7 Processor - up to 4.7GHz, 4 cores, 8 threads, 12MB Intel Smart Cache
14" Full HD (1920 x 1080) IPS Widescreen LED-backlit 100% sRGB Display | Intel Iris Xe Graphics
8GB Onboard LPDDR4X Memory and 256GB NVMe SSD
1 - USB Type-C Port USB 3.2 Gen 2 (up to 10 Gbps) DisplayPort over USB Type-C, Thunderbolt 4 & USB Charging | 1 - USB 3.2 Gen 1 port (featuring power-off charging) | 1 - USB 2.0 port | 1 - HDMI port
Intel Wireless Wi-Fi 6 | Acer Bio-Protection Fingerprint Solution | Up to 16 Hours Battery Life
We earn a commission if you make a purchase, at no additional cost to you.
Our second laptop from Acer is on the different end of the spectrum from the ConceptD 3 Ezel. The Swift lineup has a more traditional form factor, and the Acer Swift 3 has an attractive price point; around half of the base model MacBook Air.
With a weight of only 2.65 pounds, the Swift 3 SF314-59-75QC is actually lighter than the MacBook Air. It's not quite as thin but is stylish with super slim bezels and an 82.7% screen-to-body ratio. The IPS panel on this laptop is 14 inches with a resolution of 1,980 x 1,080. It produces accurate colors with 100% sRGB and is responsive thanks to an 11th gen chip from Intel.
Under the hood of this laptop is a Core i7-1165G7 processor and 8GB of RAM. Storage is a little light at 256GB, although the SSD is speedy just like the USB 3.2 Gen 2 ports. The webcam has SHDR support, while the fingerprint scanner allows you to log in securely without a password. Battery life is also excellent on this laptop, with around 16 hours per charge.
Acer put together an impressive package with the Acer Swift 3, and it certainly won't break the bank. It doesn't have the same resolution or depth as the Apple Macbook Air, but it's lighter, cheaper, and has just as much memory as the standard edition. There are several variants of the Swift 3, including this one which has a 2K display and double the storage.
| | Acer Swift 3 |
| --- | --- |
| Display | 14" |
| Resolution | 1,920 x 1,080 |
| Touchscreen | No |
| Processor | 11th gen i7-1165G7 |
| Graphics | Integrated |
| RAM | 8GB |
| Storage | 256GB |
| Weight | 2.65 lbs |
Check outAcer Swift 3 on Amazon.
How to Choose the Best MacBook Air Alternative
The Apple MacBook Air is popular for a variety of reasons, including the fact it's the lightest laptop you can buy that runs Apple's OS. It's more affordable than the MacBook Pro line, but can be underwhelming compared to some Windows laptops. The best MacBook Air alternative depends on what you're looking for from a computer, so you'll need to focus on your needs and look into the following areas:
Design,
Specifications,
Features.
Let's look at each one in more detail.
Laptop Design
If you're looking to compare another laptop against the MacBook Air, the first area to consider is the design. That includes the weight, as the entry model MacBook Air only weighs 2.7 pounds. It's a good-looking laptop with a slim profile, although it's not very unique from a design standpoint when compared to other options.
If you are interested in a laptop that works in multiple modes, consider a hybrid system. These 2-in-1 PCs can act as a tablet, laptop or have unique hinges like the Acer ConceptD 3 Ezel. You won't find any plastic PCs with cheap hinges on our list, but some do have a better screen-to-body ratio than others.
We found that most "light" laptops have aluminum frames and displays that are around 13 inches. Larger displays and additional components can increase the weight. While that may seem like a drawback, you can't upgrade some of these laptops, so you need to consider specifications carefully.
Specifications
This is another area where usage comes into play. If you need a laptop for school or work, you may just need a system with a strong battery and mid-range specifications. Users that plan to game from their laptop or work with creative software will want something with a little more power.
Every MacBook Air alternative on our list has an Intel chip with between 8 to 16GB of RAM. They are all comparable to the MacBook Air in that regard. All the top models also have fast solid-state hard drives, ranging from 256GB to 1TB. The displays are where you'll see the biggest difference from the MacBook Air's 2,560 x 1664 Retina display.
To say the colors pop on a new MacBook Air is an understatement. Their panels are sharp and offer vibrant sRGB and DCI P3 coverage. That makes them a good choice for professionals, but they aren't necessarily the best. You can find Windows-based laptops with 4K touchscreen displays for the same price or less in a range of 13 to 14 inches.
Features
Webcams, dual-band Wi-Fi, and Bluetooth are all common features on laptops, regardless of the operating system. You'll also find systems with a variety of ports and extras, which can have a considerable impact on the price.
Before you pay for some bells and whistles, consider how often you'll use them. A good example is the touchscreen display on laptops.
If you use a laptop for tasks like data entry, accounting, or even writing, you'll probably never use the touchscreen. Instead, you'll want a laptop with a great keyboard and trackpad that's comfortable to use. The best webcams are generally external as well, not something typically found on an Ultrabook.
Using a MacBook Air Alternative: What It's Like
The biggest change most people face when shopping for a MacBook Air Alternative is switching operating systems. If you're looking for a substitute within Apple's ecosystem, you won't find one leading many users to consider Windows.
While laptops that run Windows or the Mac OS have similar specifications, the system that runs the show is very different. From the menus and mouse clicks to the apps on both platforms, it can take a while to adjust when moving from a Mac to Windows.
You may also find that some of your favorite apps are missing, including Final Cut Pro. If you're making the switch due to specifications, consider upgrading to the MacBook Pro lineup. Those laptops have more pop, including this version of the Pro with 24GB of RAM and 2TB of hard drive space.