Key Points
When choosing the best laptop in 2023 for coding and programming, there are several factors to consider, including memory, processing power, display, keyboard, storage, and price.
The Lenovo Ideapad 5 was voted the best overall laptop for coding and programming.
If budget is a concern, the Acer Aspire 5 may be for you.
Finding the best laptop for programming in 2023 is a matter of identifying which features matter the most to you (do you want to prioritize processing power? Memory? or A large display?) and giving yourself room to stretch. Many programmers over-spec their laptops. In other words, they purchase laptops with more power and performance than they need right away because they anticipate learning and growing in their coding career.
Still, there are safe minimums that you can look for, especially if you're just a computer science student or a programming newbie with a small budget. Many work laptops start at 8GB of RAM (random access memory), but it's best to purchase a laptop with at least 16GB if you're planning on using it for coding. More memory means your computer will be able to complete more tasks at once and will be able to complete them faster. Processing power is the other half of the equation, letting your laptop work quickly and run heavy programs without lag. We suggest a processor that is equal to or greater than the Intel Core i5 CPU.
Beyond these performance requirements, the best programming laptops will need a good keyboard and an even better display. Optimal coding displays will have aspect ratios with higher vertical height– for example, 16:10 instead of 16:9– and a minimum resolution of 1080p. Finally, you'll be using your keyboard for hours. Make sure the key spacing, height, and format are going to be comfortable for your hands. It's a lot to keep in mind, especially if you're purchasing a work laptop for the first time!
After reviewing tens of products ranging from Macbooks to Chromebooks, we found that the best laptops for coding and programming are:
There's no better laptop out there for coding than the Lenovo Ideapad 5. It doesn't have the highest specs possible, but it doesn't need them. Equipped with 16GB RAM and a 4-core 10th Gen Intel i5 processor, the Ideapad will easily run through the programs and tests you give it. As for storage, a 512GB SSD means you have lots of room to work with and a snappy response time.
The laptop's display isn't perfect, but for $859, it's more than worth it. The screen is 15.6", which makes it pretty comfortable for regular usage. It uses full HD with a 1920 x 1080 pixel resolution. This is the bare minimum we would suggest, but it's very serviceable nonetheless. We haven't noticed any complaints about it from users. You can always attach an external monitor if you really want a great display.
What really sets the Lenovo Ideapad apart from its competitors is the combination of price and performance. Many performance-oriented work laptops, such as the 13" Macbook Pro, are far more expensive for slightly worse specs. Buyers have really enjoyed the fact that the Ideapad has an Integrated Intel Iris Xe Graphics card, allowing the computer to even work for some gaming. The Ideapad is definitely not made for demanding gameplay, but the graphics card is a nice bonus.
Another pro to the Ideapad is that it's loaded up with ports. It has a USB 3.2 Type-C, two USB 3.2s, and one HDMI port. This is great for any extra pieces you want to hook up to make your coding setup complete, such as an external monitor or a keyboard. Really, the only downside to the Lenovo Ideapad is that it isn't the absolute top of the line when it comes to performance. Extremely intensive work might demand a stronger processor or a little more RAM.
Overall, it's very unlikely you'll need anything more than the Lenovo Ideapad 5 for programming. From performance to price, there isn't much to want that the Ideapad isn't offering.
Check out Lenovo Ideapad 5 on Amazon.
If the most popular work laptops are way out of your budget, then the Acer Aspire 5 is for you. At $539.99, we couldn't find a cheaper laptop that could still pull its weight like the Acer Aspire can. This laptop has a rather unique middle-ground between 8GB RAM and 16GB. Although Lenovo offers a couple different options for memory, we identified 12GB as the best low-cost choice.
The golden standard for processors in coding laptops is either the Intel i5 or i7, but the Acer Aspire 5 has an AMD Ryzen 3 3350U. The performance of this processor usually rivals the i3 and falls short of the i5. But you get what you pay for, and what you pay for is a decent processor with 4 cores. The Acer Aspire's CPU will work fine for most of your programming needs. The Aspire is closer to its more expensive competitors than you might think. Just like the Lenovo Ideapad 5, this budget laptop gets a 512GB SSD for speedy bootup and data transfer.
Its display is also up to par with buyer standards: a 15.6" full HD IPS monitor. IPS (In-Plane Switching) monitors are better than other LED monitors at looking crisp from every angle. If you're working with a laptop plus extra monitors or computers, the IPS screen will be easy on your eyes and prevent strain. The resolution is a simple 1920 x 1080p. It won't impress you or let you down, which is a constant theme with the Acer Aspire.
If budget is your absolute priority, then you can't beat the Acer Aspire 5. All of its shortcomings (and there really aren't many) are trumped by the low price.
Check out Acer Aspire 5 on Amazon.
Laptops for game development can be demanding compared to other programming laptops. The ASUS Zenbook Pro 15 lives up to that standard and then some. It's the first laptop on this list to come with an Intel i7-10870H processor, which is admittedly a little overkill with up to 5.0 GHz and 8 cores. The Zenbook comes with a standard 16GB RAM but has impressive storage at 1TB SSD. These features make this laptop an amazing option for both playing games and developing them.
The display and graphics card are some of the most important details for game dev. It has a 15.6" OLED 4K UHD Touch Display. For programming, a touch display isn't super helpful. But the 4K resolution will make it easier to see the graphics in the games you're creating without eye strain. The graphics card for the $2,399.99 option is a GeForce RTX 3070, a solid option for gaming.
The Zenbook's comfort upgrades don't stop at high resolution. It comes with a detachable palm rest (working for long hours can get exhausting) and an ASUS active stylus pen. If you design visuals for your own games, the stylus pen is a great addition for productivity.
Aside from the glaring price, the ASUS Zenbook does have some downsides. It may be a great software development machine, but it is a gaming laptop at the end of the day. Like other gaming laptops, buyers report that the Zenbook can run warm at times and is a little more beefy than is comfortable. If you're getting a laptop for portability, make sure you're okay with lugging around 4.1 pounds of gaming laptop.
Ultimately, this laptop's drawbacks don't really detract from its value. With the ASUS Zenbook Pro 15, you can play games and develop them even in demanding engines like Unity.
Check out ASUS Zenbook Pro 15 on Amazon.
For the programmers out there who are digital nomads, travel obsessed, or just on-campus students, the 2020 13" Macbook Air is an invaluable tool. As the name implies, it has a 13" screen– pretty small, which is both a benefit and a curse. Combined with its weight of 2.8 pounds, it's hands down the best coding laptop for travel. To be sure, the Air isn't the lightest laptop ever created. But it's way easier to pack around than a laptop weighing 3+ pounds, which many work laptops do.
With a price at around $998 depending on the color, it's on the higher end of the spectrum while still being within $1,000. You'll need to decide whether you're willing to spend big on a laptop that works best for programmers on the go. Of course, some features that make it great for travel also make it a great laptop in general. The Air has 18 hours of battery life, so you can use it non-stop the entire day.
What makes this laptop worth the purchase is that it still has the same kind of power that larger computers do. You're getting a smaller, lighter package, but you aren't losing much in performance. The Macbook Air is saddled with an Apple M1 CPU chip with an impressive 8 cores. This chip generally outperforms the usual Intel i5-1135G7, if only because of its multi-core excellence. What this means is that the Air will be on par with other laptops using the i5 processor and will do far better than the i5 when it comes to running multiple programs/processes.
The display is smaller than some others at 13", but it's amazing by every other metric. It has a full 2,560 x 1,600 resolution and utilizes 227 pixels per inch. Thanks to that, the visuals are going to be crisper and clearer on the Air. Buyers have enjoyed the brightness and clarity of the display, overall. On the flip side, the keyboard is a little controversial. The keys are very flat, which some people find more difficult to use than chunky keys (like on a mechanical keyboard). Although they're responsive, the keyboard also has a unique format that takes some getting used to.
For storage, the Macbook Air has a typical 256GB with the must-have SSD. The only area where you're losing performance is memory. This laptop is great for travel in every way, but it only has 8GB RAM. We suggest having at least 16GB for programming. On top of that, the newer versions of the 13" Macbook Air (including this 2020 version) have RAM sticks soldered to the motherboard. In other words, you'll have no way to upgrade the memory. According to users, Macbooks can last you for years. If you know you'll need a laptop with better memory and storage, you might have to sacrifice portability and go for a larger Mac like the Macbook Pro M1.
All things considered, the 13" Macbook Air is by far the best programming laptop for travel because of its lightweight and clean design, smaller size, and long-lasting battery.
Check out 13" Macbook Air on Amazon.
Chromebooks have a cult following by some and are rejected by others, but there's no better Chromebook for programming than the Google Pixelbook Go. This is another extremely portable laptop, clocking in at 2.38 pounds. It has 12 hours of battery life, just under the 13" Macbook Air. Similarly, it has a 13.3" screen and even features a grippable design for work on the go– hence the name.
It has less cores than most other laptops on this list, at only 2 cores. But the Intel i7 processor and 16 GB of memory that it uses do make up for the lack of cores in some ways. If you need to run many processes at once, this computer might struggle to keep up. Aside from that use case, it will outperform computers that only have an i7 processor or less RAM. In general, Chromebooks are better for convenience and a clean experience as opposed to heavy-duty work. The Pixelbook Go is about as good as Chromebooks get with regards to performance.
It has a relatively good resolution at 1,920 x 1,080 (166 pixels per inch), but it also has an extra configuration option. Called the 4K Ultra HD Molecular Display, it has a resolution of 3,840 x 2,160 with 331 pixels per inch. Either way, the Pixelbook's resolution is enough to keep you comfortable while working for long hours. It also comes equipped with 256GB storage and does use an SSD, so it isn't falling behind there either.
The biggest, glaring issue with the Pixelbook Go is the main feature of a Chromebook: it uses ChromeOS. This operating system has handy features like built-in security and anti-virus, but it has also historically struggled with compatibility. The Microsoft Office suite, photo editing software, and video editing software are all subpar on the Chromebook– but the real question is whether or not you care. Adobe programs might be relevant if you're a web developer, and that's about it.
Google has, despite popular knowledge, made Chromebooks a fine option for coding with their Linux support (announced back in 2018). Linux runs on a virtual machine seamlessly inside of your Chromebook. So although ChromeOS is limiting in some ways, you can still use it for most programming applications without much difficulty. The other downside is the cost. For some, a price tag of $1,729 is way too much for a laptop that isn't wildly better in performance
But for a Chromebook, the Pixelbook Go is the best there is. It's highly portable, has a beautiful display, and is comparable to other laptops in the niche.
Check out Google Pixelbook Go on Amazon.
How To Pick The Best Laptop for Programming: Step-by-Step
There's a lot to think about when picking a laptop for programming, but there are five key features that buyers should pay special attention to:
Memory (RAM)
Processing Power (CPU)
Display
Keyboard
Storage
Let's break things down further.
Memory (RAM)
For coding purposes, you'll want plenty of memory so your laptop can run intensive programs. RAM, or random access memory, dictates how many things your laptop can have open at the same time. The more memory your computer has, the more things it can work on at once.
Memory will help with compiling code, running virtual machines, and running IDEs (integrated development environments). These IDEs are a kind of computer program often used by programmers to assist with writing other computer programs. Whether you're new to coding or a senior software developer, memory is key.
It's best to start with at least 16GB of RAM so you won't be hitting the upper limits of your laptop's performance right away. If you know you'll want to use heavy programs, especially with multiple open at once, opt for a higher amount of memory.
Laptops can be inconvenient to upgrade, but adding more RAM is usually just a matter of purchasing it, unscrewing your laptop, and plugging the RAM sticks into the correct slots. That means you can start with a lower RAM if everything else in the laptop is up to your standards and upgrade later, but you'll need to be careful. Some laptops are impossible to upgrade because their RAM is soldered to the motherboard.
Processing Power (CPU)
No matter how much RAM you have, if your processor isn't up to snuff, you'll have a hard time running complex programs. But there's no need to get the best processor on the market if your laptop is just for coding. The Intel i5 is a commonly recommended processor because it runs just about everything you'd need it to at an unlocked speed of 4.1GHz.
The main thing to think about when you're picking a processor for your programming laptop is how many things you'll be trying to run at once. How capable a processor is of running multiple processes is the number of cores it has. Single-threaded coding (where you're running one process at a time) doesn't need many cores. On the other hand, if you're doing multi-threaded coding or running multiple programs or tests at once, you might want more cores.
Usually, 4 cores is enough. Some outliers include data analysis and game development, which are a little more demanding; for these, you'll want at least 6 cores.
Display
Using a computer for long hours can be strenuous because you'll be doing nothing but staring at the display. Laptop displays can't be switched out, but you can buy a monitor to use with your laptop. If you want the extra comfort of a large monitor, make sure you know if there are DisplayPorts, HDMI ports, and/or USB-C ports and how many there are.
Aspect ratios that have a larger vertical height are great for working on code without having to constantly scroll. Some laptops are now made with a 16:10 aspect ratio, which is preferable to the more common 16:9 ratio. You'll also want a high resolution so your eyes aren't being strained. We suggest at least 1080p, but the more the better.
If the laptop you're looking at has a larger screen, then you should definitely go higher. For example, a 15" screen won't look great with only a 1080p resolution. It will be easier to look at the screen for longer periods and the screen will be able to hold more code with a higher resolution, like 2k.
Keyboard
If you buy a laptop for coding, you'll spend most of your time using the keyboard. Consider details like key height, the spacing between keys, whether or not there is a num pad, and the type of keyboard you're used to when purchasing a laptop. If possible, testing out different keyboard builds and formats with a typing test is ideal.
Laptop keyboards can be less structurally sound than standalone keyboards. They should last you for a couple of years, but they might start losing keys or getting stuck after a while of sustained use. You might want to buy a standalone keyboard for this reason. Besides, a standalone keyboard will also let you use just one keyboard between multiple computers– especially if you buy a wireless one.
Storage
Storage, like memory, is usually upgradable. Ideally, you'll have as much as possible. At minimum, you only need a 256GB SSD to code. The main deciding factor is what kind of coding you're doing. Writing raw source code will take up very little space, and many programmers are completely fine with 256GB during the entirety of their career. Similarly, even if you use a lot of IDEs (integrated development environments), it's unlikely you'll use up all of your space.
Where things get dicey is compiling complete programs. This is especially true if you're a game developer. Some games can be hundreds of GB when finished, and even smaller games can really add up. Other types of programming, like work that uses large data sets, could be demanding on storage as well. But in all likelihood, extremely large data sets are on NAS (Network Attached Servers) or file servers.
The main thing to watch out for with storage on your programming laptop is an SSD. This type of storage is fast at everything, has great multitasking capabilities, is energy efficient, and is better at cooling itself. Aside from that, just ensure you hit the minimum of 256GB. Storage can be upgraded with external hard drives even if you don't want to deal with taking apart your laptop. These external drives often range from $25-50 in price and plug into your computer seamlessly.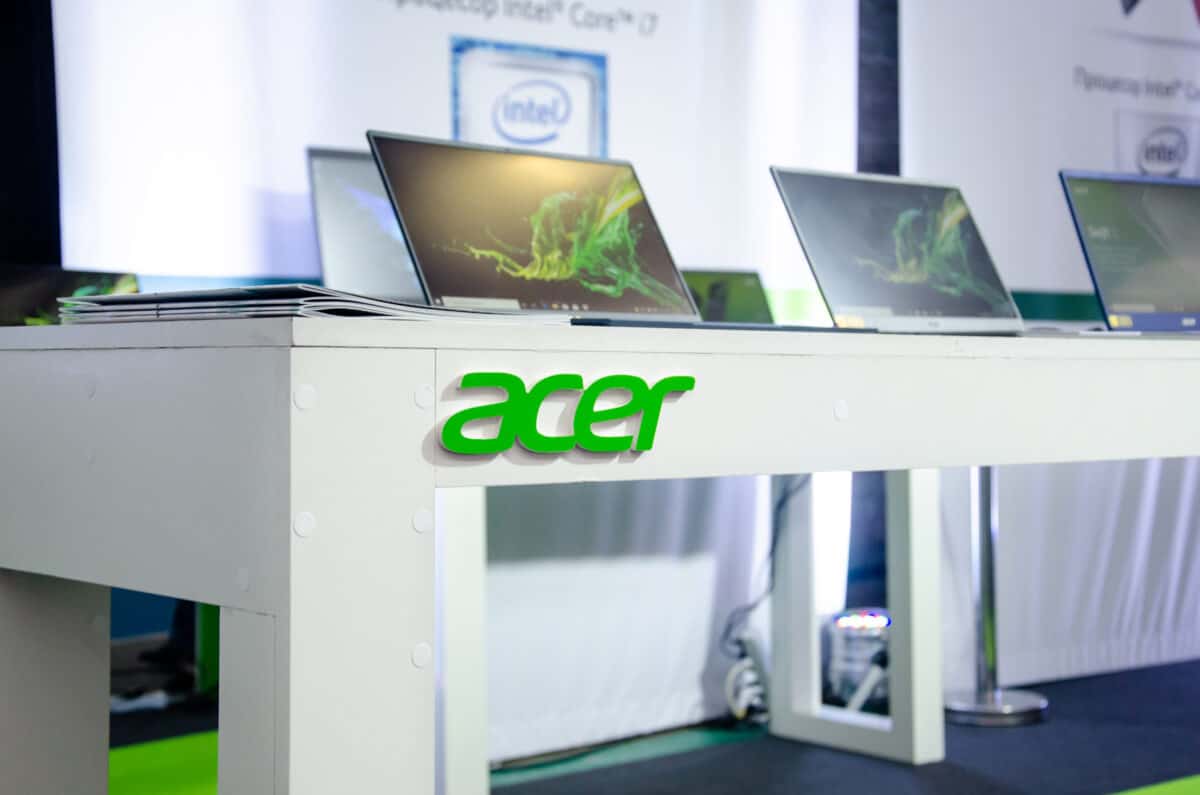 What To Know Before Buying a Programming Laptop
Before you buy a programming laptop, think hard about what exactly you're going to be programming. The required specs and features will vary wildly between, say, a game developer and a web developer, so you need to adjust your expectations accordingly. It's a good idea to write down a list of which IDEs you'll use, how intensive programs you'll be running, and how many processes you'll typically have running at the same time. From there, you can easily see how much memory, storage, and processing power you need.
You also will want to take note of how long you want your laptop to last. Obviously, you don't want a computer that breaks in a year. But aside from that, how long will you be actively using it? If you buy a laptop that isn't upgradable, you might find your needs growing past what it can accommodate. This is less common if you're only planning on using the laptop in the short term (2-3 years) and will buy a new one later on.
Overlooking the operating system could be a mistake when you're purchasing a laptop for coding. Different operating systems will have different development environments and will function a little differently. If you want to code for Apple products (for example, iOS apps), then you'll need to choose a Macbook that's already outfitted with Apple's macOS.
Programmers often have a preferred OS, but if you don't already, then it's fine to plan for multiple operating systems. In all likelihood, you'll want to run Linux sometimes, Windows at other times, and maybe even macOS. All of these operating systems can be run on a single physical computer with a little bit of effort.
Chromebooks use the Chrome OS by default, which can be frustrating if you want to get right to coding. But with Chrome OS 91, a version released in May of 2021, Linux was given official support. You can now run multiple instances of Linux on your Chromebook. All in all, most laptops can run most operating systems. The decision is really about convenience and comfort more than anything else.
Using Laptops for Programming: What it's Like
Laptops for programming are similar to their desktop counterparts, but with more portability. In the case of the 13" Macbook Air and the Google Pixelbook Go, buyers reported enjoying the portability of their laptops most of all. From what users say, the Macbook Air has better performance. The Pixelbook Go, though, is better optimized for travel. It's lighter, is easy to carry around, and the battery life difference (12 hours for the Go and 18 hours for the Air) didn't seem to bother users.
Not everyone prioritizes a lightweight design and long battery life over other specs. When using a computer like the ASUS Zenbook, the heavy weight just doesn't matter as much. Although some people found that the Zenbook's chunkier design stood out compared to the lighter laptops they were used to, it wasn't really a problem. Buyers reported this laptop being great for gaming because of its graphics and high storage. One thing to note is that the Zenbook's fan was louder and the laptop ran hotter than the other laptops we reviewed. This is common for gaming laptops of all kinds.
Other coding laptops, like the Acer Aspire and the Lenovo Ideapad, were generalists. They aren't recommended for gaming by most users, but most users don't want them for gaming to begin with. The Aspire is reported to be fast and reliable without contest. Not everyone liked the low number of ports, though, since the USB-C ports it has don't work with most monitors. For programmers, not being able to run a dual monitor setup means leaving efficiency on the table.
Up Next
The image featured at the top of this post is ©DC Studio/Shutterstock.com.