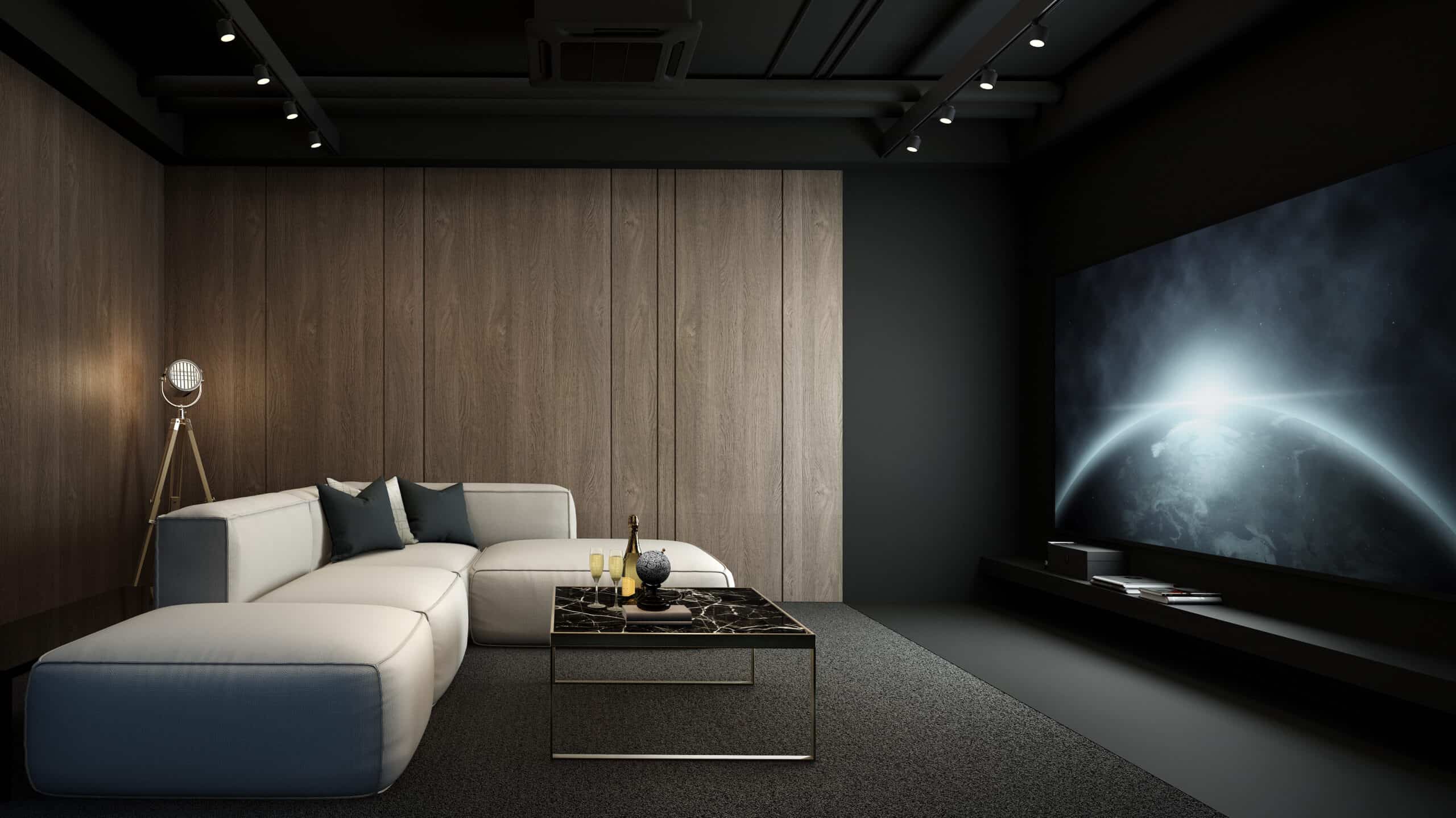 Key Points
When choosing in-wall speakers for your home theater, there are many factors to consider, including price, sound quality, and size.
The Klipsch R-5502-W II In-wall Speaker was voted the best overall in-wall speaker.
If budget is a concern, the Yamaha NS-IW760 may be for you.
In-wall speakers might seem like future tech out of reach for some people. Others feel these speakers are hard to repair and not too great audio quality-wise. Opinions aside, manufacturers have made these speakers accessible and improved their sound quality. With many options on the market, choosing the right speaker can be an uphill task.
After some sleuthing, we are happy to present the best home theater in-wall speakers in 2022.
The Klipsch R-5502-W II In-wall Speakeris hard to beat if you want the best in-wall speaker. The R-5502-W offers well-balanced sound quality while still having a personality. With a 300W maximum output, you know these speakers will get loud. In addition, this speaker can be turned horizontally for some pretty good single-speaker 5.1 surround for surround sound fans.
Worth noting is that these speakers are pretty large. So, if space is a concern, we suggest making sure you have the room in your walls before purchasing this speaker.
Check out the Klipsch R-5502-W II In-Wall Speaker on Amazon.
The Yamaha NS-IW760 is one of those budget items that, if no one told you the price tag, you would think it was a premium product. But, just like the Klipsch R-5502-W, you can mount this speaker horizontally for a single speaker surround sound experience. As a result, the NS-IW760 can get loud with minimal distortion. In addition, the speaker's clarity is excellent, making the NS-IW760 great for home theater applications and music.
The ability to match a Yamaha subwoofer and receiver means you can get everything you need from one brand. At under $100 per speaker, the NS-IW760 is one of the most affordable premium in-wall speaker options.
Check out the Yamaha NS-IW760 on Amazon.
The Acoustic Audio R191 is an excellent set of 5 speakers for somebody looking to add surround sound to a den or entertainment room. With only a 3″ mounting depth, these speakers are easy to install on ceilings or walls without worrying about clearance. The fact that they come in a pack of 5 allows you to have true 5 channel sound with one set. Making it great for a movie-watching room, den, or home studio/ office setup.
The only drawback we ran into with these speakers because of the size. You might want to add a subwoofer to fill out the bass. The sound is also incredibly clear, especially if this is an upgrade from a TV speaker. It is night and day.
Check out the Acoustic Audio R191 on Amazon.
One of the few affordable in-wall speakers, the Polk RC55i is used in transitional spaces. Typically most people do not have a home theater outside, but we think it would be perfect for a projector outside on the patio. Or, if you are a fan of belting out a shower ballad, these are perfect for bathrooms. Even though they are durable, the sound is amazing. In addition, the tweeters are on a ball mount, allowing you to fine-tune the sound to make it clear.
The RC55i is one of the few in-wall speakers you can use in untypical locations, making it an easy pickup that does not have a traditional home theater set up.
Check out the Polk RC55i on Amazon.
If you're looking for in-wall speakers with great sound but still want to cancel speakers in your living room, go for the Bose Virtually Invisible 891 In-wall Speaker. The grills with these speakers are paintable, so you can match them exactly to your wall color and watch them disappear. The expansive sound fills the room, giving the impression that there are more than two speakers at work here. It is a typical Bose performance level of high-quality sound.
We would like to note that these speakers are quite a bit more expensive than the others on the list, but it does come with two speakers instead of just one. Also, this is the way to go if you want to make your speakers disappear and still have excellent quality.
Check out the Bose Virtually Invisible 891 In-wall Speaker on Amazon.
How To Pick The Best In Wall Speaker: Step By Step
Currently, in the market, there is a ton of options when it comes to in-wall speakers. Luckily we have determined some categories to check and hopefully narrow down the results.
Sound Quality
When shopping around for in-wall speakers, keep their sound quality in mind. We've selected speakers with great sound quality we'd be happy to have in our homes. If you are looking outside this list, you will need to conduct a few more sound checks.
Not planning to run a dedicated sub-woofer for your low end? Pick an in-wall speaker with a sufficient lower end. For home theater systems or party environments, you should look at speakers with higher volume limits. While not a rule, typically, you'll find that speakers with higher power will offer more volume.
Budget
Of course, we would all like to spend without a budget, but unfortunately, most of us still have to figure that into the equation. An important aspect to remember while budgeting is that most in-wall speakers are passive, meaning they need an amplifier to drive them. An amplifier can add a couple of hundred dollars to your expenses. We recommend picking an amplifier out first and then finding speakers that can be driven by it and fit your budget.
Thankfully, in-wall speakers are relatively affordable in the audio-sphere, and you won't need thousands of dollars to bring in-wall audio into your home or business.
What To Know Before Buying In-wall Speakers
As we said above, most in-wall speakers require an amplifier to drive the speakers, so make sure to add that to your shopping list. Or, if you already own one, make sure it can supply the required wattage to run your new speakers.
The other most prominent factor of in-wall speakers in the installation process. Moreso than bookshelf or soundbars, in-wall speakers, can be the most tedious installation process when it comes to speakers. Make sure you have the required tools, like a drywall saw and stud finder. If you do not feel comfortable installing them yourself, there is plenty of services out there that install the speakers for you.
Using In-wall Speakers: What it's like?
Before putting these best home theater in-wall speakers on this list, we got a chance to test them. If you have never been in a room with in-wall speakers before, it is quite a surreal experience. The theater-quality sound of these speakers is fantastic—especially the Bose Virtually Invisible 891. The experience really holds up to the name.
NEXT UP…