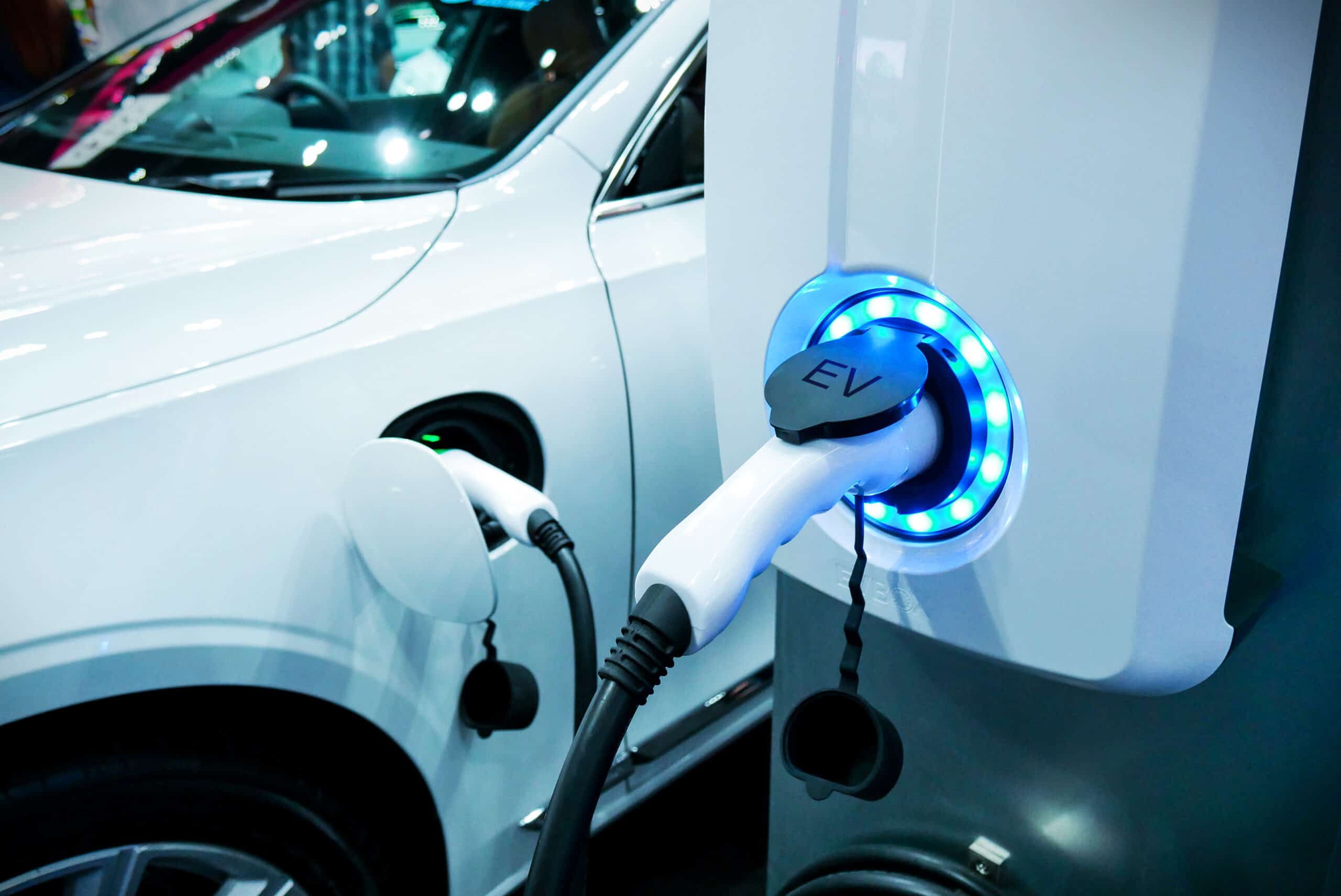 Ever wonder how to get started with electric vehicles? It can be overwhelming at first, but that doesn't mean you need to turn on autopilot and start driving around in your old car. There are a lot of good resources out there, but sometimes it is hard to know where to even begin.
YouTube channels are great because they have informative videos about EVs. They provide a concise introduction and outline of key topics, answering those burning questions you have about the future of transportation.
This guide will point out the channels that are worth watching to get a better understanding of how EVs work, how they differ from gas cars, how popular they are worldwide – and why you should care, too.
1. fullychargedshow
The fullychargedshow channel is about everything that has to do with electric vehicles. From DIY EVs, Plug-in Hybrids, and Hydrogen Fuel cell vehicles to the latest news on the EV revolution around the world. What's more, the fullychargedshow is hosted by the world's longest-running EV presenter, Robert Llewellyn.
The videos can be viewed in six different languages. They cover DIY EV conversions and reviews of electric vehicles, as well as in-depth interviews with entrepreneurs making a difference in reducing air pollution and minimizing the oil footprint on our planet.
2. Transport Evolved
Transport Evolved is a YouTube channel primarily focused on Electric Vehicles (EVs) and their history. It provides an excellent introduction to EVs and explains how things work in different countries, such as USA, Germany, and Japan.
Some of their best-known videos include "How Does Charging Work" and "How to Optimize Your Battery." There are a lot more, but these are some of the highlights. It's among the best channels concerning EVs in general. It's also great for beginners, although some videos may be difficult to understand for people with limited knowledge about EVs.
3. BenjaminNelson
Benjamin is a go-getter who has been making videos about EVs for several years now. He has a clear and rapid style that is easy to follow, and he breaks things down so you can understand things like the differences between various types of EVs. He runs an average of 2 shows per week, which is above average.
This channel is a good source of information on how the EV industry works and the general changes that are taking place. It is also fast-paced, making it great for getting you up to speed on current events. In addition, this channel has excellent videos on EV technology, the EV industry, and how electric vehicles are changing the world.
Benjamin has a passion for electric vehicles, and that obviously comes through in his videos. They're well-written and provide great explanations of general concepts and technical terms.
4. E for Electric
E for Electric is a great YouTube channel about EVs, with a particular focus on hybrids. It provides:
Videos about the company and product line,
Videos about the benefits of hybrid and electric cars,
News and events that are happening in the world of EVs,
Great interviews with experts.
If you are interested in learning more about how EVs work or how they compare to regular cars, then this is a great channel to start with. It also has many great resources that can assist you in making your own fully functional light electric vehicle. The information is organized well and makes it easy for anyone to start converting a car.
E for Electric aims to get people interested in electric cars. The host, who goes by the name of Alex Guberman, also gives his thoughts about them, which are very entertaining.
5. Portable Electric Vehicle
The channel Portable Electric Vehicle is dedicated to showing how portable EVs work and what they can do for both fun and work. The channel focuses on the Tesla Model, but it also mentions the Chevy Volt and Nissan Leaf. The videos are very informative, and the host knows his stuff.
His style of speaking is quite calm and monotone, which can be a bit annoying at times, but this doesn't take away from the quality of the videos. They're usually around 30 minutes long, but they give you all of the information you need to know about EVs.
This channel is especially useful for anyone who wants an introduction to EVs in a very concise way. The videos usually don't go into too much detail, but they do give you the basic information that you need in order to understand how EVs are different from gas cars, as well as offer some good advice on tips and tricks to help ensure efficient daily driving.
6. Electrek.co
The Electrek.co YouTube channel has been around for about a year now but has grown to over 180,000 subscribers. It typically posts videos about EV news and provides in-depth reviews of the latest models, such as the Tesla Model 3 and Nissan Leaf.
Recently, it has started posting comedy sketches centered around EVs and their ever-increasing popularity. It's great to see how people are taking notice of the future of transportation.
This YouTube channel is updated weekly, at least with news related to EVs. The channel is also worth mentioning because it has a podcast that provides a really great overview of the EV market. Even though there might be some confusion about what an EV is or how to use it, this channel will help you get started and understand what the future holds.
7. Electric Vehicle Man
The Electric Vehicle Man channel is fairly new, since it started up in June 2015. The channel showcases many different electric vehicles, mostly on-road and off-road e-bikes. It also has a section on EVs in the transportation sector and a ton of extras.
The videos cover all the basics – from what EVs are to how they work and how to drive them. They also discuss the environmental benefits of EVs and why they are a good idea. There are a few videos on Tesla, as well.
This channel is a good starting point for anyone interested in finding out more about EVs. While it's new and doesn't have many videos, it has great content that is well-made and easy to understand. Electric Vehicle Man is also useful for anyone who would like to start or invest in an EV company – it goes into detail on all the basics you need.
8. electric tricycles universe
An electric tricycle enthusiast runs this channel. It has a wide variety of interesting videos, from technical tutorials and setup guides to reviews. It was created in 2009 but doesn't have many videos on the channel.
This just shows that the creator is doing it for the love of his tricycle, not for money or fame. But there are some very good videos, and this YouTube channel may be worth checking out for anyone looking for an electric three-wheeled future.
9. Arcimoto
Arcimoto has been manufacturing medium and large electric vehicles for years, and they have exploded in popularity ever since the release of their RXP subcompact SUV. The YouTube channel features a lot of videos about the design and construction process.
On top of that, you'll be able to see how they test out the vehicles when they are being produced, which we think is very valuable if you are interested in purchasing one of their electric cars.
There are a lot of short videos about the actual manufacturing process and how the vehicles are put together, but there are also longer videos that explain all sorts of topics, from electric car charging stations to EV technology. If you're interested in checking it out, you should start with their most popular videos.
10. DrivingElectric
DrivingElectric is a YouTube channel that provides very informative videos about electric cars and how they work in general. The videos take you from the basics of what an electric car is, to the technical details of each vehicle, to how they compare with gas cars. Watching them makes it easier for you to get a clear picture of why you, as a consumer, should opt for an EV.
This YouTube channel also has a very extended playlist of videos about EVs, so you can go through the different vehicles and get an idea as to why some are better than others. In addition, it has a blog that explains the topic more in-depth.
11. The EV Puzzle
The EV Puzzle is a YouTube channel that explains everything you need to know about electric vehicles. It has everything from quick reviews on EVs to interviews with industry experts. Importantly, the channel has very unique and fresh content about electric vehicles.
The videos have great production quality and an entertaining style. So, if you want to learn about new electric vehicles or find out why EVs are so popular, this channel is for you.
It's a little more professional but still keeps it very light-hearted and fun. The EV Puzzle talks about even more everyday scenarios of driving an electric car. And the channel brings in some great humor with its interesting mini-series, short shorts, and even rap videos describing the life of an electric car driver.
12. EvNerds Magazine
The EvNerds channel uploads a video every three months. It plans to provide high-quality videos for viewers to learn about electric vehicles and how they will affect their day-to-day lives. There are some videos up at the moment, and they are great to watch if you want a more technical explanation of how EVs work.
EvNerds provides high-quality animations that explain how electric cars, batteries, hydrogen fuel cells, hybrids, and other alternative transportation methods work. The channel also shows the process of building a car out of LEGO – which is very interesting to watch.
It features a unique format that focuses more on the video content than the YouTube community itself. It's worth checking out if you're looking for videos that go into depth about EVs.
13. EV News Daily
The founder of EV News Daily runs a show that answers common questions about electric cars and makes sure to stick to facts. It's very informative, and the information they get from the real-world testing of electric vehicles is invaluable. The hosts are also great at getting testing results from experts in order to come up with the most accurate ones.
EV News Daily is a top choice if you want to know how electric cars work but don't want to invest in one. The channel also has a lot of behind-the-scenes looks at the development of EVs and their designs. It is filled to the brim with information that is accessible to those who would like to keep up with all the latest in electric vehicles.
14. Marshell Electric Vehicle
Marshell's channel is an educational resource for electric vehicles. You'll find videos about the basics of EVs, their benefits, their components, and how an EV works. Marshell also has a few videos focused on electric bikes, which is a good thing to know about as well.
This channel is worth a look because it has videos that run for about 5-10 minutes. They are concise, professional, and a good starting point for someone looking to learn more about EVs.
15. The PlugSeeker
This is a great YouTube channel that has been around for quite a few years now. The videos are short and clear but sometimes include some extra commentary on the topic. This makes it easier for new EV users to understand the basics of EVs and how important it is to pay attention to your surroundings.
The channel also includes some great videos on tips and tricks to charge your EV at home and how to fix things when they go wrong. The PlugSeeker also answers drivers' most common questions about the electric car.
Newer videos hint that new content is coming soon, so at least there is an indication that this channel will grow. It's definitely worth checking out.
Bottom Line
Based on surveys, it's clear that consumers want to know more about EVs and how they work. A lot of people are wondering how they will be able to buy one, but it is a big leap forward in technology right now and one that is here to stay.
The general takeaway from most of the videos is that everyday people can make a difference when it comes to purchasing EVs. If you are interested, this is a good first step in understanding what you should watch, read more about, and follow in order to have a better experience with EVs.