If you're a small business owner looking to scale up production on your merchandise, you may be considering a direct-to-garment (DTG) printer.
Although DTG printers require a significant investment, it can be well worth it if they empower you to offer unique and customizable products.
Whether you're an established brand or looking to launch a business, a DTG printer can elevate your offerings and provide the flexibility needed to swiftly meet market needs.
In this article, we'll take a look at the best DTG printers for small businesses and provide some valuable tips to help you make informed decisions when selecting the right one for your needs.
#1 Best Overall: HRM A4 DTG Printer
#1 Best Overall
HRM A4 DTG Printer T-Shirt Printing Machine
Dye sublimation technology

For t-shirts, onesies, socks, and bags

Max printing size is 210 x 300mm

Works with a Windows system computer/laptop and a heat press machine

Comes with free printing software AcroRip9.0

32MB memory storage capacity

Monochrome printer output
We earn a commission if you make a purchase, at no additional cost to you.
The HRM A4 DTG Printer is a versatile machine, capable of printing high-quality, full-color images directly onto various textile products.
It's designed to handle A4-sized (210 x 297 mm) printing, which makes it ideal for smaller items like T-shirts, bags, socks, and baby clothes. Adding to its versatility, this machine can print on both light and dark fabrics. Capable of printing 12 pages per minute, you won't be limited by slow output times, allowing you to complete your printing tasks efficiently.
To operate, you'll need a Windows operating system compatible with the included printing software. It's worth mentioning that you might need to temporarily disable your antivirus software for the printing software to function correctly. If you have a firewall already configured, you may consider using a different computer to ensure smooth operation.
However, customers have consistently praised the company's tech support team. They are readily available to assist you with any software compatibility issues and can guide you through the setup process.
Please note that while this printer excels with thinner fabrics, it is not recommended for thicker materials.
Check out the HRM A4 DTG Printer on Amazon.
| | |
| --- | --- |
| Maximum Resolution | 5,760 x 1,440 DPI |
| Maximum Print Speed | 6 minutes |
| Maximum Print Size | 210 x 297mm |
| Pros | Cons |
| --- | --- |
| You can quickly print high-quality images on smaller items. | You won't be able to print on larger items or items with thick material. |
| The ink is strong enough to show up on both light and dark materials. | It is limited to Windows operating systems and may have trouble running alongside antivirus software. |
| You can rely on a helpful tech support team. | |
Best for Thick Material: HRM A3 Automatic DTG Printer
Best for Thick Material
HRM Automatic A3 DTS Printing Machine Printer + Ink
Can print on clothes that contain cotton material, T-shirts,

sweatshirts, hoodies, pants, jeans,

socks, bags, thin or thick clothes

Automatically adjust the tay height and position (also can be adjusted manually)
We earn a commission if you make a purchase, at no additional cost to you.
The HRM A3 Automatic DTG Printer's standout feature is its automatically adjusting printing height, making it possible to efficiently print on various types of fabrics.
With a maximum printing area of 329 x 500mm, possibilities for printing can include sweatshirts, hoodies, jeans, and other items of varying thicknesses.
Setting up your items for printing is a straightforward and efficient process. All you need to do is lay your item flat on the tray and secure it with a sturdy frame to keep it in position. The machine then automatically adjusts the table height, and in a matter of moments, your printing is complete.
To expand its versatility, the machine can also be converted into a direct-to-film (DTF) device. Its non-contact inkjet printing capabilities can produce intricate and visually appealing images. However, it's worth noting that printing complex images may require additional time. Some customers have observed that this printer's printing speed may be slower than some other options.
Notably, you will need a Windows operating system to use the accompanying software. If your laptop doesn't support Windows, you may need to purchase a compatible device or investigate other options.
You can find the HRM A3 Automatic DTG Printer on Amazon.
| | |
| --- | --- |
| Maximum Resolution | 5,760 x 1,440 DPI |
| Maximum Print Speed | 1.85 minutes |
| Maximum Print Size | 329 x 500mm |
| Pros | Cons |
| --- | --- |
| The automatic height adjustment feature allows for printing on various fabric types. | If you plan to print complex imagery, be prepared to wait. |
| It has a large printing area. | It exclusively relies on a Windows operating system. |
| Setting up your items is easy, so downtime between printing is minimal. | |
| You can also convert this machine to DTF. | |
Most Versatile: SYXINGL A3 DTG & DTF Printer
Most Versatile
We earn a commission if you make a purchase, at no additional cost to you.
If you want to print on irregularly shaped objects like hats and shoes, we recommend the SYXINGL A3 DTG & DTF Printer.
Because it can perform both direct-to-garment and direct-to-film printing, users can choose the right printing method for their specific requirements. While direct-to-garment printing is efficient, direct-to-film opens up a range of options for applications like phone cases, laptop sleeves, shoes, hats, and any other merchandise for which the appropriate pressing equipment is available.
If you're new to printing and find the machinery complex, the tech support team is there to help. They actively assist customers, ensuring that even beginners can confidently overcome challenges and achieve successful results.
However, the cost of this machine may be a significant investment for small business owners.
Discover the SYXINGL A3 DTG & DTF Printer on Amazon.
| | |
| --- | --- |
| Maximum Resolution | 2,880 x 1,440 DPI |
| Maximum Print Speed | 16 ppm |
| Maximum Print Size | 297 x 420mm |
| Pros | Cons |
| --- | --- |
| It has the capacity for both DTG and DTF printing, significantly expanding your printing capabilities. | It requires a significant investment. |
| You can rely on a dependable tech support team. | |
Best for Beginners: DSV L1800 DTF Printer
Best for Beginners
We earn a commission if you make a purchase, at no additional cost to you.
The DSV L1800 DTF Printer is one of the easiest DTF printers to set up, making it a perfect choice for novice users who simply want to get started in the apparel and merchandise business.
This printer eliminates many traditional issues effectively by incorporating innovative features. For instance, it includes an ink mixer to prevent nozzle blockages and an automatic cleaning function that prevents gradual color mixing, ensuring clear and vibrant images. Additionally, the option to use both roll film and sheet film reduces the likelihood of paper jams.
Notably, the machine also boasts eco-friendly credentials due to its white ink's circulating system, which minimizes waste by recycling ink. Users will undoubtedly appreciate the cost savings associated with this eco-conscious approach.
While this printer does a great job proactively preventing the typical problems, many users did find that they had to utilize technical support services for one reason or another. This may indicate that the printer isn't entirely problem-free.
Check out the DSV L1800 DTF Printer on Amazon.
| | |
| --- | --- |
| DPI | 1,440 x 1,440 |
| Maximum Print Speed | 1 minute |
| Maximum Print Size | 297mm wide (only limited by film roll length) |
| Pros | Cons |
| --- | --- |
| The easy setup and built-in features make it ideal for beginners. | Some users found it necessary to rely on technical support services |
| Its ink recycling design is eco-friendly and saves money. | |
Best Accessory: VIVOHOME Multifunctional Heat Press
Best Accessory
We earn a commission if you make a purchase, at no additional cost to you.
If you want to significantly expand your offerings, consider the VIVOHOME Multifunctional Heat Press as a valuable complement to your DTG printer.
Even if you purchase a DTF machine, you won't be able to take advantage of all it has to offer without a heat press machine. This model is particularly versatile, enabling users to transfer their designs onto dishes, mugs, and hats, as well as flat surfaces like mouse pads, bags, T-shirts, hoodies, pants, and other items.
Users will appreciate that its features are user-friendly. The machine has an easy-to-read digital monitor that shows the time and temperature, helping users to quickly check the status of their project. Additionally, the soft rubber grips protect your hands and the silicon padding ensures quick heat dissipation once the lever is lifted, preventing users from accidentally burning themselves.
Although customer reviews are generally positive, some users noted that technical support was less responsive than they hoped.
| Pros | Cons |
| --- | --- |
| This multifunctional accessory can help you expand your product offerings. | If you encounter an issue, you may have to wait in technical support for longer than you'd like. |
| It's user-friendly and comes equipped with effective safety features. | |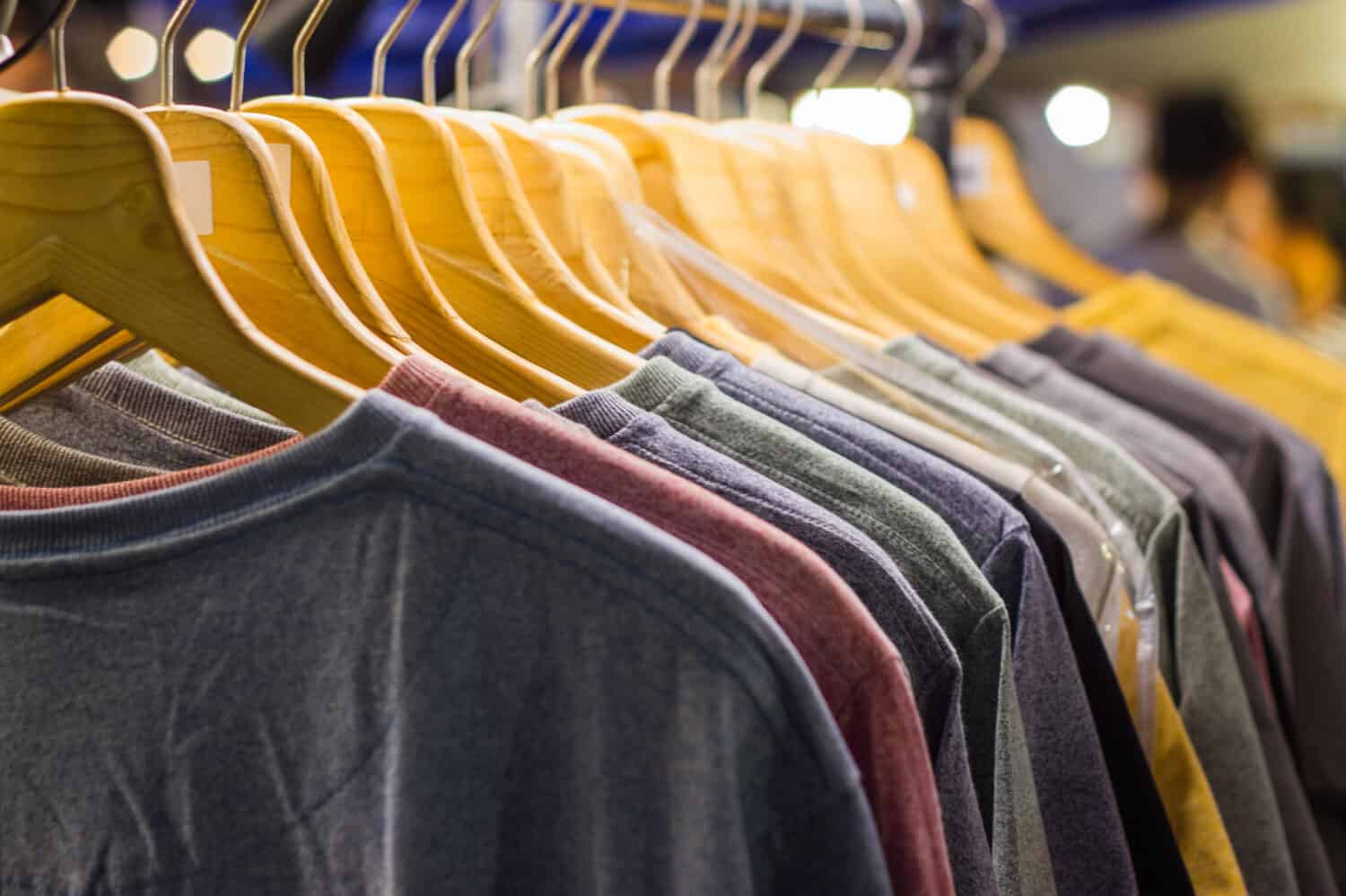 How to Pick the Best DTG Printer: Step-by-Step
When choosing a DTG printer there are four main considerations for most buyers.
Quality
Ease of use
Budget
Speed
Let's explore each one in further detail.
Quality
Whether your designs are simple or complex, you want them to be reflected accurately. In addition to choosing a printer with a higher dots per inch (DPI), you'll need your printer to consistently deliver a precise color balance.
While the best DTG printers reliably produce sharp, vibrant images, inferior printers may exhibit a tendency for colors to become muddy and less vivid over time.
To verify a printer's quality and longevity, we recommend reading customer reviews, especially from users who have used the machine for a while. Their experiences can help you gauge how well the printer maintains image quality and color accuracy over time.
Ease of Use
There are multiple components to a DTG printer, including ink, hardware, and software. Even though you may only need to install the ink and software, this may be more complicated than you expect. Furthermore, it's possible that you may encounter a technical difficulty such as a a clogged ink nozzle or unexpected error notification.
If you're not already an expert troubleshooter, you'll need to be able to rely on a responsive technical support team. Taking the extra time to read reviews will help you determine if the manufacturer provides effective technical support, potentially saving you frustration and regret down the line.
Speed
If your small business is taking off and you need to produce merchandise quickly, you may want to prioritize printing speed. Printing speeds can vary greatly, with some machines able to print 16 pages per minute and others taking 6 minutes to print one page.
However, take care not to sacrifice speed for image quality. If your images don't turn out well, it won't matter how fast you produce them.
What to Know Before Buying a DTG Printer
Software Compatibility
Every DTG printer will require its own software. However, this software may not be compatible with your device's operating system.
To ensure compatibility, check the product specifications for information on supported operating systems.
Budget
DTG printers are a significant investment for small businesses. While they may help streamline your process and save time, it's important to know what your options are.
There are a multitude of low-budget ways to transfer high-quality designs onto different products. This can include iron-on transfers, sublimation printing, or even outsourcing to a professional print shop. These alternatives can be cost-effective solutions, especially if your business is just starting or you have limited resources to invest in a DTG printer.
Using a DTG Printer: What It's Like
Using a DTG printer can be a creative and profitable endeavor, allowing you to create unique and customized designs on various fabrics. While it's important to be prepared for the learning curve and maintenance requirements, the investment may be worth it.
DTG printers can save valuable time by streamlining the image transfer process, allowing you to shift your focus away from logistics and toward unleashing your creative potential. With more time to devote to developing your creative vision, you'll be better positioned to quickly respond to the hottest trends and opportunities.
Imagine, for example, that Morgan Whalen is coming to your town following the widely-publicized "Romper Stomper" porta-potty brawl. If you haven't heard of it, you might be in the minority. While we're not suggesting that putting a picture of the Romper Stomp on a T-shirt should be your next big idea (although we're certain some would pay to wear the image), the capacity to promptly react to cultural phenomena can indeed translate into profitability.
Up Next:
The image featured at the top of this post is ©guruXOX/Shutterstock.com.