Dropbox is a cloud storage service that lets you upload and access files from your PC and mobile device. It's great for sharing files with coworkers, family, and friends and backing up your photos and other essential documents. Dropbox uses a freemium business model, where users get free storage space but have to pay to use additional features and access more storage space.
Dropbox has become the unofficial standard for cloud-based file hosting and sharing. If you're looking for alternatives to Dropbox that are just as easy to use and reliable, here are several options worth considering.
If you stick around till the end, we also outline four additional Dropbox alternatives worth looking into. Let's get started!
Best Overall Dropbox Alternative: pCloud
pCloud is a fast, secure, and flexible cloud storage service. It's one of the best Dropbox alternatives because of its excellent security features and an affordable one-time cost for a lifetime subscription.
The app can be used to transfer files between different devices, even when they're offline.
pCloud comes with a free plan that gives users 10 GB of storage space when they sign up for the first time. This plan is enough for most people who want decent storage space, but the company also offers premium plans. For $49/year, you get 500GB of space, and $100/year gives you 2TB of storage space.
Furthermore, you can get lifetime access to their service, with prices beginning at $175 and going up depending on the amount of storage you need. 
pCloud has all the features you'd expect from a top-tier cloud storage company:
Unlimited file transfers
Real-time sync across multiple devices
An easy-to-use desktop client
Best Free Alternative to Dropbox: Google Drive
Google Drive is one of the best free alternatives to Dropbox. It has a similar feature set and interface and is also cloud-based which means you can access your files from any device.
Google Drive comes with 15 GB of free storage space, which is enough for most people. If you need more, you can upgrade to 100 GB ($2.99 per month) or even 2 TB ( $9.99 per month).
There are a few other advantages to using Google Drive over Dropbox:
You can share folders with people who don't have a Google account by sending them an email invitation with a link to access the folder (or by giving them read-only access).
You can also share individual files without sharing the entire folder.
Google Drive is integrated into Gmail, so you can send attachments directly from Gmail without downloading them first.
This makes Google Drive a versatile cloud storage service and one of the best alternatives to Dropbox.
Best for Security and Encryption: Sync
Sync was designed as a more secure alternative to Dropbox and Google Drive. It encrypts data before it's sent to the server, so no one (not even Sync itself) can decrypt it. That makes it an excellent choice for protecting sensitive files you want to store in the cloud.
Sync is an excellent alternative to Dropbox because it offers better file encryption and more robust privacy protections. It also has no limits on file sizes or storage space, although you'll still have to pay for the Pro version if you want more than 5GB of storage with their free version. In addition, Sync gives you access to unlimited desktop clients, which is nice because Dropbox limits you to one unless you pay for a business account.
Best for iOS and macOS Users: Apple iCloud Drive
Apple iCloud Drive is another popular option integrated into Apple's software ecosystem, so if you use other apps and services from the company, you might also want to consider this service.
iCloud Drive can be accessed through iOS and macOS devices, but it's also available on Windows if you have Windows 10 installed on your computer. You can use the service to store documents, photos, and any other types of files in the cloud and then access them from anywhere using an internet connection or Wi-Fi network connection. 
 It comes with 5GB of free storage that can be used for photos, videos, documents, and more.
Best for Microsoft Users: OneDrive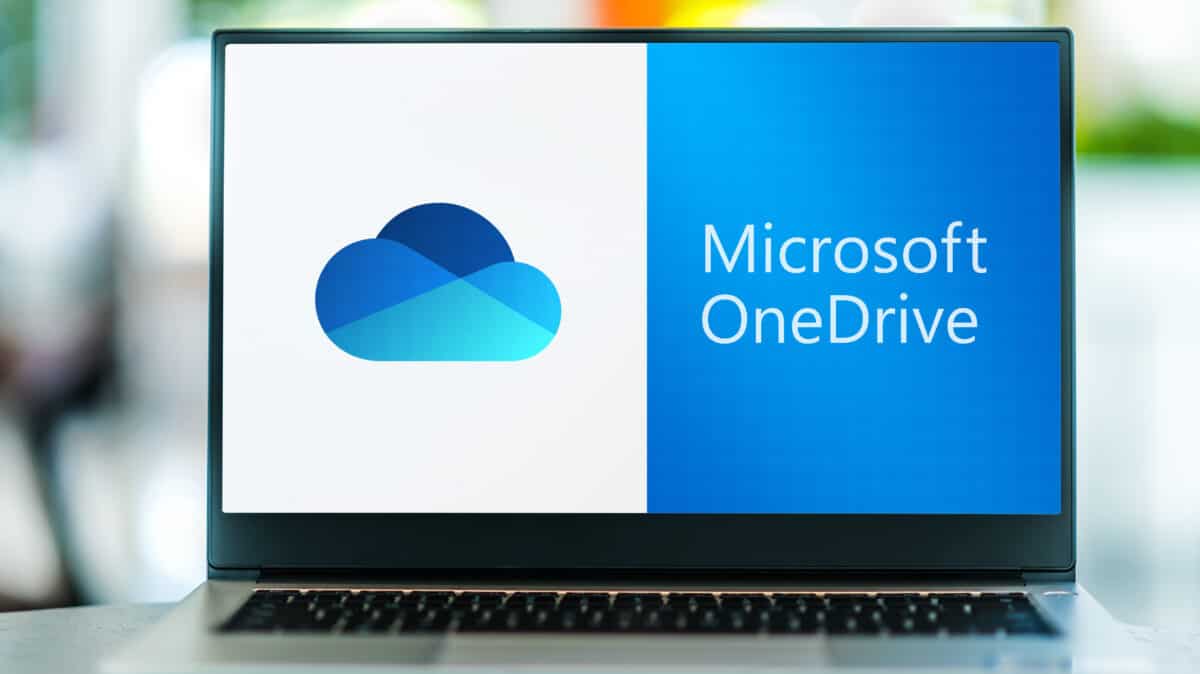 Microsoft's OneDrive is one of the most popular cloud storage services, with more than 250 million users worldwide. It comes pre-installed on Windows PCs and is offered at no cost with Office 365 subscriptions.
OneDrive offers 5GB of space for free and starts charging users after they use up that amount.
If you're already using Office 365 or Windows 10, then OneDrive is a great choice. OneDrive offers 1 TB of storage space for free if you're already using Office 365, which is more than most other services. 
Like Dropbox, OneDrive lets you view your files from any device (including Macs), share files with friends or coworkers, and even access them from the web.
Best for Business Owners: Box
Box is a cloud-based file-sharing platform designed with business users in mind. It has all the features you'd expect from a modern cloud storage service and then some.
Box includes unlimited storage space, so there's no need to worry about running out of room to store your files. You can also share files with as many people as you'd like, so long as they have access to your Box account. You can send links via email or embed them into documents on other websites. Box has mobile apps for iOS and Android, plus desktop apps for Windows and Mac.
Box also supports third-party applications such as Salesforce CRM and Microsoft Office 365. If you're looking for a file-sharing service that can help your business grow and thrive, Box is worth checking out.
Other Dropbox Alternatives Worth Mentioning
Mega
Mega is another popular cloud storage service. The service offers 50GB of free storage, which is way more than Dropbox's free tier. 
The main benefit of Mega over Dropbox is its built-in encryption feature. You can encrypt your files before uploading them to the cloud or after you've already uploaded them. This can be useful if you're concerned about privacy or security issues with your data when it's stored on someone else's servers.
The premium plan costs $10 per month and gives you 200GB of storage, with speed restrictions. If you want more than that, go for the professional plan at $15 per month for 500GB of space and 1TB of transfer speed.
IDrive
IDrive can be a good option if you're looking for an alternative to Dropbox that offers more space for less money. Its basic plan offers 2 TB of storage at $60 per year (or $5 per month), which is double what the entry-level program offers from most other providers.
The service also allows users to upload unlimited files and folders up to 100GB each, so you can store your photos, videos, music, and documents without worrying about filling up your quota too quickly. And it comes with other perks like 256-bit AES encryption via military-grade hardware encryption keys and automatic file backup.
Ice Drive
Ice Drive is a cloud storage service that works like Dropbox but with more features. The software is available for Windows, Mac, and Linux users. It offers 2 GB of free storage space, which is enough to store your documents and files.
The software also has an option to purchase additional storage space if you need more than 2 GB. The best thing about Ice Drive is that it supports unlimited devices and operating systems. It also offers free syncing between all your devices so that you can access your files from any device at any time.
Amazon Drive
If you're looking for a great alternative to Dropbox, check out Amazon Drive. It's a great cloud storage service and is easy for personal and professional users.
Amazon Drive offers 5 GB of free storage space, slightly less than Dropbox's 2 GB. However, if you're willing to pay for extra space (starting at $12 per year), Amazon Drive can provide up to 30TB of storage — more than enough for most people.
The great thing about Amazon Drive is that there are no limits on file sizes or types — you can upload anything from photos and videos to documents and music files. And because Amazon Web Services back it, Dropbox alternatives like Box are built on top of AWS, they have the same level of security and reliability as Amazon Drive.
How To Choose The Best Dropbox Alternatives: A Step-by-Step Guide
When looking for a cloud storage provider, the first thing to do is to determine which features matter most to you or your business.
Here are some standard features that you may want in a cloud storage provider:
Storage Space
This is one of the most important things when choosing an online storage service. How much data do you have now, and how quickly are you adding more? Many of these services offer free versions with limited storage space (usually 5GB), which should be enough for most people's needs. 
But if there's any chance that could change down the road, it's worth paying for more storage upfront so that you aren't stuck having to pay again later on down the line.
Price
Price is a significant factor in choosing a cloud storage service. The good news is that there are a ton of options out there that fit every budget.
The price will depend on how much storage you need, how much data transfer you require, and whether or not you want to pay for a premium plan. If you're looking for a free service, then you can find many that offer free plans with limited storage capacities.
Security
If security is a concern, you should look for a provider with an encryption system. That way, your files will be safe from hackers and other cyber criminals who are out there just waiting for their chance to steal personal information from unsuspecting internet users like yourself.
Extra Features
Consider whether or not you need additional features like collaboration tools, sharing capabilities, or storage management options like file versioning or selective sync with other devices — these can be useful if several people work on documents together or if you need to manage multiple files on different devices at once.
The Best Dropbox Alternatives at a Glance
| Cloud Service Provider | Best For | Features | Free Storage | Pricing |
| --- | --- | --- | --- | --- |
| pCloud | Best overall alternative | Quick uploading and synchronizing | 10GB | $49.99/year – 500GB$175 for lifetime – 500GB |
| Google Drive | Free storage service | integration with Google apps | 15GB | $1.99/month 100GB$9.99/month – 2TB |
| Sync | Security and encryption | Quick file sharing and syncing | 5GB | $5/month – 2TB$15/month – 6TB |
| Apple iCloud Drive | iOS and macOS users | Cross-platform connectivity | 5GB | $0.99/month – 50GB$9.99/month – 2TB  |
| OneDrive | Microsoft users | High speed, collaboration, and connectivity | 5GB, 1TB with Microsoft 365 subscription | $1.99/month – 100 GB |
| Box | Business owners | Unlimited storage space | 10GB | $9.99/month – 6TB |
| Mega | Security and encryption | 50GB free storage space | 50GB | $5/month – 600GB$30/month – 16TB |
| IDrive | Free storage | Security and privacy | 5GB | $59.62/year – 5TB$74.62/year – 10TB |
| Ice Drive | Device syncing | Syncing and storing files. | 10GB | $4.99/month – 1TB$17.99/month – 5TB |
| Amazon Drive | Security | Copying at block level impressive GUI | 5GB | $6.99/month – 1TB |