Key Points:
The right coding toy can actually bring lots of entertainment for years.
Coding apps are a great, fun way to incorporate coding skills into a child's education.
Many of these will be interesting and fun for adults too!
The best coding toys will have low barriers to entry, won't break the bank, and will let kids and even adults immerse themselves in fascinating problem-solving activities. But finding the perfect coding toys amidst all the hype is difficult. Ideally, the best coding toy will fit with the 'audience' in mind. Essentially, it needs to be in the right age range and appeal to the children who will be using it. Every coding toy has its own recommended age range, and in this case, it's important to listen! A toy that's too complex won't be educational or fun.
Coding toys can be used in all kinds of environments, from the home to the classroom. The toy you purchase should reflect that and should offer the right number of play opportunities. A cheaper toy that only has a few puzzles or a few weeks' worths of coding applications could work for one class module. But toys or apps that operate with a real, widespread programming language can stay interesting for years.
With all these considerations in mind, we compiled this list of the best coding apps and toys today:
The award-winning Osmo Coding Starter Kit tops this list for being easy to use while teaching far more learning skills than other coding toys. It uses a blend of digital and physical components: an iPad to use as a screen, and 31 building blocks. This block-based system of coding is similar to high-level coding languages like Scratch. In other words, it's very visual and easy to learn. Coding can involve worrying over tens or even hundreds of lines of code, typos, and formatting mistakes. Osmo's building block coding simplifies things.
But although coding blocks are easier to use for kids, they'll still learn a whole lot. The Osmo starter kit comes with 3 games that get increasingly difficult. Each one can teach things like basic literacy, geography, math, creativity, and even social skills; the last game can be played cooperatively with another person! It's no wonder Osmo won the National Parenting Product Award in 2021. This toy will work with kids as young as 5, with the ideal age range of 5-10 year-olds. Even older kids can learn coding basics from Osmo, though.
Although Osmo is a well-rounded coding toy that can teach a wide range of topics (and ages), it does have some downsides. The cost of $75.99 puts it outside of some people's budgets, and with good reason. On top of that, you'll also need an iPad with at least iOS 11. Older iPads like Generation 1-4 and the iPad Mini 1 won't work with Osmo. The use of a screen is also off-putting in some ways. It might make it easier to convince children to play Osmo, but it's also even more screen time when kids are already inundated with screens. Finally, there are only so many games and puzzles. For a pricey coding toy, Osmo might not have as much replayability as you'd like.
At the end of the day, Osmo is a great toy if you're willing to pay up. It might be expensive and somewhat limited, but it does teach far more topics than most coding toys do. If it can teach what other coding toys can in less time, then that just might be priceless.
Check out Osmo Coding Starter Kit on Amazon.
There are some budget coding toys out there, and the Star Wars The Force Coding Kit is the best of them. At only $21 dollars, you'll be hard-pressed to find a coding toy that's cheaper. Similar to the Osmo coding kit, The Force coding kit uses a physical element paired with an iPad. In this Star Wars-themed toy, the physical element is a hand sensor that will let the user swing lightsabers, use the force, and pilot X-wings. It's perfect for any child that loves Star Wars.
The coding in The Force kit is relatively advanced block coding. Blocks in this kit translate directly to JavaScript, so kids can work with a real programming language in a simple, easy-to-understand way. Since the actual coding happens in the iPad app, there are tons of blocks and there's no limit to how many times each block can be used. The result is a cheap kit with built-in lessons, games, and the ability for kids to build their own experiences. Geared at 6+, it appeals to multiple age groups and can be a fun toy for years and years. Even some adult Star Wars fans say that they enjoy the kit.
For the most part, users found the tutorial intuitive. There were some users who thought it was confusing, though. With a more complex block system, it's crucial to have a tutorial that makes sense to children with no coding experience. Another downside is that some buyers report having trouble with the app freezing even before they got through all of the tutorials.
Unfortunately, Kano (the company behind the coding toy) didn't specify exactly which devices the app would work on. It's supposed to work on "recent" iPads, Macs, Fire 10 Tablets, and Windows 10 computers. At the very least, there are non-tablet and non-Apple ways you can use this app. But you might want to make sure the specs on whatever device you use matches up with the more recent iPads.
All things considered, The Force Coding Kit is a great budget option for kids who love Star Wars. Even children who aren't familiar with the show can benefit from the in-depth but simple block coding and fun hand sensor.
Check out Star Wars The Force Coding Kit on Amazon.
Not all coding toys are for little kids. The LEGO Mindstorm Robot Inventor Set proves that point by being the best coding toy on the market for high schoolers and beyond. It has a recommended age range of 10+ years, but older children are going to benefit the most from the complex programming you can do with this set. The kit includes almost 1,000 LEGO pieces, an intelligent Hub (the "brain" for the buildable robots), 4 motors, and 2 sensors. There are 5 robots with instructions to build them in the Mindstorms App, but the sky's the limit.
There are two parts of the set: building the physical robot with LEGOs and programming it online. You can use an actual laptop or a tablet, and the requirements aren't too strict. There are compatibility requirements for Fire, Windows, Mac, iOS, and Android, all of which you can find here on the official LEGO Mindstorms page. By default, the Mindstorms App uses Scratch (a block-based coding system) to program the robot. If you want something more complicated, though, you can use Python instead. Python is one of the easier coding languages out there, but it's a 'real' coding language that is used widely in professional environments.
Mindstorms is also charged with a USB cable, so you don't need to worry about stocking extra batteries. Combined with the fact that it's compatible with both normal LEGO and LEGO Technic parts, the Mindstorm Robot Inventor kit is clearly geared toward being as convenient as possible. Even though it's more in-depth and targets an older audience, it's still intuitive. Some users reported being able to create functional robots within 2 hours after first opening the box!
The biggest drawback to this set is the price. It's hard to justify paying $360 for a LEGO kit, which is why this set didn't make it to the best overall coding toy. You do have to remember that although it's expensive, it has the longest potential play time of any toy on this list. Aside from the 5 instructed robots, there are countless combinations to be tried. Programming and debugging with the Mindstorm Robot Inventor Set is more relevant and informative than other toys that use high-level languages.
If the idea is to get your high schooler (or even yourself) a coding toy, then the LEGO Mindstorms Robot Inventor Set will make it possible to learn an entire coding language while having fun.
Check out LEGO Mindstorm Robot Inventor Set on Amazon.
Best For Preschoolers: Mochi Robot
For teachers or parents who want to involve their child in STEM as early as possible, the Mochi Robot's cute design and easy playstyle can't be beaten. It uses a screenless system and is thereby Montessori method approved. If you're not aware, this method is a teaching philosophy that emphasizes independent learning, child-led activities, and tactile learning. Mochi Robot works by putting cute coding blocks in a programming board to make Mochi the bear travel around his story map– a fabric (AKA not tearable) map for Mochi's adventures.
This kit teaches coding and all kinds of other educational lessons with a collection of 12 storybooks and a plush bear. The bear, dubbed Mochi, is a lovable coding companion that can appeal to young kids (ages 3-9) of any gender. With that in mind, Mochi Robot is a great toy to supplement kids' general education.
The kit also comes with an SD card that's packed full of stories and songs. It works cooperatively with the code blocks and programming board so kids can play their favorite music. Examples include "The Wheels on the Bus" and "Twinkle Twinkle Little Star". Additionally, it plays fun audio cues and will explain how each step in the crafted code sequences works.
Besides all those other goodies, this kit champions a LEGO-compatible rover robot. It's where Mochi the bear sits and is what kids are programming when they use the programming board. And by LEGO-compatible, we mean that it's designed to be used with LEGOs for decoration. Kids can build onto the rover to create rovers that look like anything from pirate ships to rockets! This extra bonus only serves to make children more attached and interested in joining Mochi on STEM adventures.
Unfortunately, children without LEGOs will be missing out on some of the fun decoration capabilities of the Mochi Robot. The coding system makes Mochi easy to use in short class sessions, but it won't be able to reach its full potential in that environment. Surprisingly, though, Mochi has a lot of fun to give. Despite the storybooks being limited in number, kids can still program the Mochi Rover even after they've read through all the books.
All in all, the Mochi Robot is a great first introduction to STEM. It's usable even by very young children but teaches solid fundamentals that can come in handy later.
Check out Mochi Robot on Amazon.
As of July 18, 2023, this product is currently unavailable on Amazon. Please check back later.
(Please note that as of July 19th, 2023, the OjO STEM Toys for Kids Ages 5-7, Robot Workshop Board Game for Kids Stem Projects | Learning & Educational Toys for Boys & Girls | Smart Games for Brain Developing and Engineering Skills is currently unavailable on Amazon. Please check back later.)
Most coding toys work best when a kid has time to puzzle things out on their own. But the OjO Robot Workshop Board Game can teach critical thinking and basic robotics skills to up to 3 players at once. The board game features robot building for space missions, simplified for kids. Children who love space or robots will love this game. The fact that they can share it with friends just makes it better.
Another amazing thing about the cooperative play is that you can play with your kids and help them whenever they get stuck. That way, you can watch their progress and keep them from getting discouraged. The gameplay itself, though, is easy enough that kids (recommended ages 5-9) can play it on their own.
Players will roll a dice until they reach a card placed on the board. Then, they'll flip it over and read a list of requests for a robot design. The game includes cardboard chips and spots on the board to place them so that players can build a robot with the right features. If the player creates the correct robot and makes it past the card (called missions), they can advance. The first to the finish line wins!
This fun board game isn't without its downsides. It doesn't really involve much in the way of coding, but instead just focuses on coding soft skills. These skills include problem-solving, design, and engineering basics, hence why the board game was backed by Purdue Engineering University. Still, OjO's Robot Workshop game offers basic education for a multitude of STEM fields. For kids who don't know what they're interested in yet, this generalist approach might actually be the best.
Ultimately, where the OjO Robot Workshop Board Game really shines is cooperative play. At that age, social skills are just as important as STEM skills!
Check out OjO Robot Workshop Board Game on Amazon.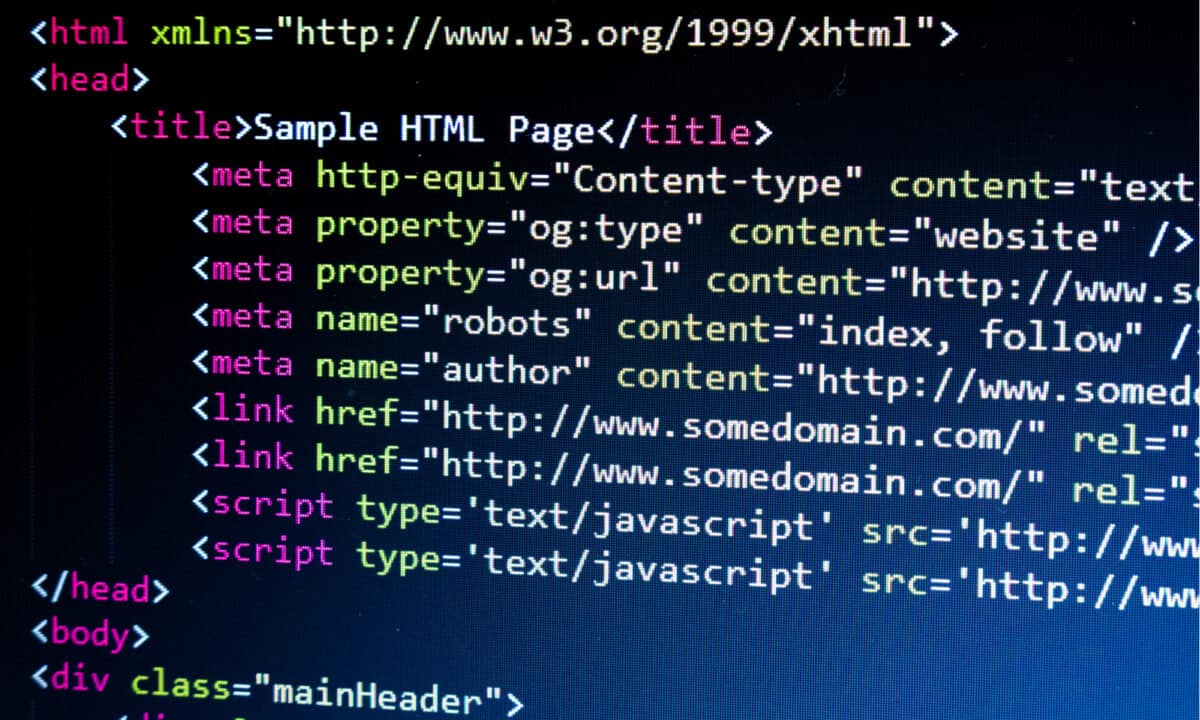 How To Pick The Best Coding Toy: Step by Step
There are three things buyers need to think over before they purchase a coding toy:
Ease of Use
Physical Design
Longevity
Let's walk through each one.
Ease of Use
Every coding toy has a recommended age range that usually is connected to how complex the toy is. Complicated puzzles will only confuse and frustrate children if they're too young. To someone who is too old, they'll just be boring. Any type of coding toy you purchase needs to be geared toward the right age range. Otherwise, it won't be a meaningful learning experience.
On top of age range considerations, some coding toys are just harder to use than others. They might have an un-intuitive or complicated interface that is hard even for adults to figure out. For example, the LEGO Mindstorms Robot Inventor kit doesn't have a visual display. It's a great coding toy for a slightly older age range. But it's harder to use than the old LEGO Mindstorms EV3 that did have a visual display. Sometimes this can teach problem-solving skills (since coding and other STEM fields aren't always going to be straightforward), but at other times, this is only going to discourage children.
Since you know the toy audience the best, you'll have to decide for yourself what complexity will be okay for them. We suggest going through the full description of each toy you're thinking of buying to see if you can understand. From there, it will be easier to make decisions on what will be the best coding toy.
Physical Design
Focusing on visual design might seem silly in a coding toy, but it can help kids feel more connected. Toys that look 'uptight' or complicated can intimidate children. The last thing you want to do is discourage children from participating before they've even tried the toy yet. Toys like the Mochi Robotics Kit (which looks like a plush bear) are more appealing to younger kids.
Other design considerations include the number of pieces and the overall durability. Coding toys can be pricey. You want them to be able to survive whatever playtime looks like for the young ones in question. The number of pieces is important because you don't want things to get lost. Build-your-own robotics toys, like the ones made by LEGO, might include small parts and pieces that can easily go missing.
Longevity
Longevity isn't just about the physical durability of the toy, but is also about the complexity of the puzzles and room for "free play". Coding toys that are based around a set number of puzzles aren't going to have the same kind of longevity as a toy that's based around a real coding language. The latter will mean that anyone, from a young age to adulthood, can find more things to do with the toy. It's all based on creativity instead of exclusively puzzle solving.
Usually, toys geared toward younger age ranges (from appr. 3-6) can't have that much longevity. Most 3-year-olds will struggle when given a toy that uses real coding languages. Instead, at this age, problem-solving is the most important skill to learn. It's easier for kids to pick up and will stick with them for life. Actual programming can come later.
What To Know Before Buying a Coding Toy
Before you set out to purchase a coding toy, ensure your children or students will actually like the toy. You know best what they'll be interested in, so we can't tell you what will click with them. We do suggest that you show the toys to the children before buying if possible so you can gauge their interest.
Also, it's better to buy a toy that's similar to what your kids already have. Especially if you buy the coding toy as a surprise gift, it's going to be more fun and intuitive if it's akin to other toys. For example, LEGO Mindstorm or Mochi Robot are good coding toys to buy kids who already like and own LEGOs. The Osmo coding app is going to be the most appealing to children who play iPad games.
In the same vein, you need to be extra careful when checking the compatibility for coding apps. Since coding toys are expensive, it can be a huge waste of money to buy a kit that won't work with any devices you have. Most coding apps will have specific lists of requirements on the company store page.
The last thing you should know before buying is how much screen time each toy has. Screenless is generally preferred because kids usually get plenty of screen time already. Plus, tactile learning is said to improve memorization, help people pick up skills quicker, and foster better problem-solving skills. On the flip side, toys that use computers or tablets to work often use a more complex coding environment. This is going to help older children or young adults learn programming the best.
Using Coding Apps and Toys: What it's Like
Everyone learns a little differently, so every user had a slightly different experience with the items we reviewed in this list. There were some common opinions, though, which could help you understand what using these coding toys will really be like.
There were a lot of buyers who felt nervous about losing the high-quality pieces that come with the Osmo coding kit. Generally, users loved how it didn't rely solely on a tablet and it was an amazing intro for kids of a young age. Many people looking to get coding toys are looking to get them for younger children because they never had the opportunity to learn at that age. Mochi Robot is also praised as being very easy for kids to get into. As far as first exposures go, these two were the best.
Every coding kit that required an app didn't work for at least some users. The LEGO Mindstorm set was the best in this regard because LEGO clearly outlines the system requirements for the app. Plus, the app works well on all kinds of systems and doesn't have high requirements, to begin with. Compatibility was especially frustrating with toys like the Star Wars The Force Coding Kit, where requirements weren't stated as clearly. All in all, toys like the Mochi Robot and OjO Board Game (which are completely screenless) are the friendliest to confused parents.
Taking broad strokes, adult buyers reported that they found the coding toys on this list to be interesting even to themselves. It's especially good to find a coding toy like the LEGO Mindstorm that is a direct entryway from toy to professional programming. But even with lower-level toys like the Star Wars Coding Kit, there were things for users of every age to learn and explore. The toys that we identified as being the most replayable were the LEGO Mindstorm, Osmo Coding Toy, and Star Wars Coding Kit.
Up Next…
Keep reading these other articles to find out how to take control of your devices and apps.
The image featured at the top of this post is ©Ground Picture/Shutterstock.com.