As our digital lives become more intertwined with technology, the need for reliable cloud storage services for data backup and recovery is more important than ever. Imagine you've been working on a project for weeks and it suddenly disappears due to a computer crash. Or, perhaps, you accidentally delete an important file that contains all your financial information — losing data is never fun.
Whether it's personal or business-related data, the loss of important information can be nerve-wracking and devastating. Fortunately, cloud technology and cloud storage services are around to safeguard against such eventualities.
As you probably already know, there are plenty of cloud storage providers to choose from out there. In this article, we'll take an in-depth look at the top 10 cloud storage services for data backup and recovery.
We'll look at what each service is doing to set itself apart from competitors in terms of features, pricing, and more. Let's get down to it without further ado.
#10. Backblaze
Backblaze kicks off our list as one of the best online backup services available. One of the most compelling aspects of Backblaze is its pricing structure. Backblaze calculates the stored data on an hourly basis and doesn't have a minimum retention requirement. The billing cycle is monthly.
And get this — the first 10 GB of storage is absolutely free. That's right, you can start backing up your files to the cloud without paying a dime. And if you need more storage, you can easily upgrade to a paid plan for just $0.005 per 1GB per month.
What about downloads and recovery? The good news is that uploading your data is free of cost. However, for downloads, you will be charged only $0.01 per 1GB after the first gigabyte each day.
Even better, both the storage and download costs are much lower than they are with other major IaaS providers like Amazon S3, Microsoft Azure, and Google Cloud. This means that you can store as much data as you want without breaking the bank.
Pricing isn't the only reason to consider Backblaze. The service is also incredibly easy to use, with a simple pricing structure you can easily wrap your head around. Plus, you can try it out for 15 days for free before committing to a paid plan. 
The following video from Craylor Made provides an excellent overview of why you need online file backups and why Backblaze may be the best backup service for you.
#9. Mega
MEGA has a reputation for providing secure and private cloud storage solutions. The New Zealand-based company offers a free plan with 20GB of storage and excellent zero-knowledge encryption service to ensure your files are always secure.
For anyone in need of additional storage, Mega's pricing plans for individuals go up to a whopping 16 TB and the flexible business plan goes up to 10 PB. Plus, if you purchase an annual plan, you'll get a 16% discount.
Users have raved about Mega's superb file versioning and recovery features that allow you to revert a file or folder back to a moment in time before an accidental change or deletion. On the mobile side, Mega's app offers an additional 5GB of free storage when you install it on your desktop, valid for 365 days.
It's important to note that while Mega's basic free storage is 15GB out of 50GB, which can be used for a lifetime, the other 35GB will expire after a 180-day login.
Some users have criticized them for being rather pricey, especially when compared to the competition. In terms of collaboration, Mega's robust security measures mean fewer options for effective collaboration, but these are just minor trade-offs for the peace of mind that comes with knowing your files are always safe and private.
#8. OneDrive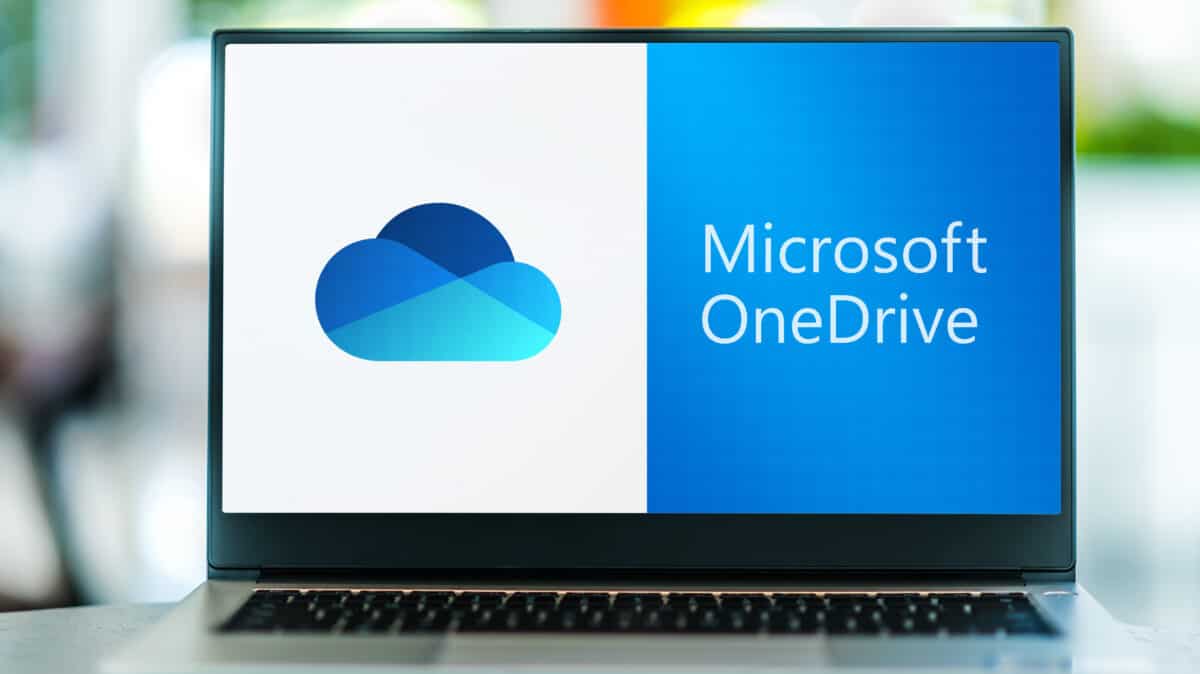 OneDrive is a popular cloud storage offering by Microsoft, providing a range of plans and pricing options to meet different storage needs and budgets.
If you're just getting started with OneDrive, you'll be happy to know that there is a free plan available that gives you 5 GB of storage space without having to part with a dime. It's a great option to try out the platform before investing in a paid plan.
If you need more storage, OneDrive offers several different paid plans to choose from. Personal users can choose between two paid plans: Microsoft 365 Personal, which includes 1 TB of storage for $5.99 per month, or Microsoft 365 Family, which provides 6 TB of storage for $9.99 per month.
Both of these plans come with access to Microsoft Office apps, which can be a major selling point for users who need to create and edit documents regularly.
For businesses, OneDrive offers two different pricing plans. Business Plan 1 costs $5 per user per month and provides 1 TB of storage for each user, while Business Plan 2 offers unlimited storage for $10 per user per month. Both plans include collaborative features, such as larger video meetings, and advanced security options.
If you require additional storage beyond what the standard plans offer, you can opt for the Standalone plan at $1.99 per month or $19.99 per year. This plan provides 100 GB of OneDrive storage. This plan does not include access to Office apps, however.
When it comes to features and functionality, OneDrive offers many of the same benefits as other popular cloud storage platforms. That being said, OneDrive may be a better choice for those who need access to Office apps more conveniently.
YouTuber Kevin Stratvert provides an excellent explanation of cloud storage and of Microsoft OneDrive. He also tells you how to use OneDrive.
#7. Sync
Sync.com is an outstanding cloud storage service that offers a wide range of features to improve your productivity. With unlimited link sharing, team-shared folders, custom branding, and file requests, it caters to individuals, teams, and businesses of all sizes.
And the best part? Sync.com provides users with a free starter plan that never expires, complete with all the essential features you need to get started, and 5GB of free cloud storage space.
If you require more storage, Sync offers various pricing options to suit your specific needs. Starting at $5 per user per month for 1TB of cloud storage per user (with annual billing), pricing scales based on the amount of storage you require. For example, the Standard plan costs $5/user/month for 1TB of storage per user for as many as 100 users.
Sync offers other core features including data transfer, sharing, and collaboration. Plus, you can browse your cloud files directly from Windows Explorer and Mac Finder, freeing up storage space on your computer with files on demand.
Sync also provides a seamless user experience, with high speed and robust security measures, all at a reasonable price. Plus, with a 30-day money-back guarantee on all new plan upgrades, you can try it out risk-free.
Sync's features include file sharing and syncing security, and you can upgrade your free plan to a paid plan anytime you like. So, whether you're an individual or a large business, Sync is an excellent cloud storage option that can cater to all your storage needs.
#6. Dropbox
You've probably already heard of Dropbox by now. With various plans to choose from, you can find the perfect fit for your needs. Whether you need just 2 GB of storage for the Basic Free Plan or a whopping 2,000 GB of storage for the Dropbox Plus Plan, you're covered.
For just $9.99 a month, you can enjoy all the amazing features of Dropbox Plus. With file recovery, version history, shared link controls, Dropbox Rewind, and Dropbox Passwords, you can work confidently knowing that your files are safe and secure.
Plus, you can link an unlimited number of devices to your account, making it easy to access your files from anywhere. If you have a team that needs to share files or have more storage, the Dropbox Business Plan is an excellent option. For $15 per user per month, you can get up to 5,000 GB of storage for three or more users.
One of the best things about Dropbox is that you can access and share your files from any device, including your work files. With the cloud content feature, you can edit and create your work from anywhere, making collaboration a breeze.
Dropbox also offers features like Dropbox Vault, watermarking, and backup, ensuring that your files are always safe and easily recoverable. Plus, with Dropbox Passwords, you can securely store and manage all your passwords.
#5. iCloud
iCloud is Apple's cloud storage service, designed to provide you with storage for your photos, files, and backups, along with additional features. When you sign up for iCloud, you instantly receive 5GB of free storage.
With iCloud, you can securely store your photos, files, and other data in the cloud and access them on all your devices. Additionally, you can back up your iPhone, iPad, or iPod touch to iCloud, making your backups available if you need to restore an existing device or set up a new one.
In case you require additional storage or want to access premium features, upgrading to iCloud+ is an option. iCloud+ expands your iCloud service with features like iCloud Private Relay, Hide My Email, and HomeKit Secure Video support.
Apple offers four storage options, which include the 5GB free storage plan, and paid options starting at $0.99/month for 50GB, $2.99/month for 200GB, and $9.99/month for 2TB.
You can of course synchronize and back up documents, calendar events, messages, and videos, among other things, making it an all-encompassing solution for all your cloud storage, sync, and backup needs. 
If you own any Apple products, such as a Mac computer, iPhone, or iPad, you won't want to miss Proper Honest Tech's explanation of how iCloud works and how you can get the most out of it.
#4. pCloud
pCloud is a fantastic choice for anyone who wants to store and share their files online without breaking the bank, thanks to its free 10GB storage. One thing that sets pCloud apart from its competitors is its commitment to top-of-the-line security features.
All files are protected with 256-bit AES encryption, and TLS/ SSL channel protection is applied during transfer. This means that your files are safe from hackers and other security threats. Plus, pCloud protects your files from hardware failure as well, so you can rest easy knowing that your important files are always secure.
While the free version of pCloud comes with many great features, some premium features like client-side encryption require a separate subscription to pCloud Crypto. However, with affordable options like Premium at $3.99 per month and Premium Plus at $7.99 per month, it's easy to upgrade and get access to all of pCloud's great features.
And, for those who need even more storage, pCloud offers custom plans with up to 10TB of storage. Plus, with subscription options ranging from monthly to yearly, and even lifetime, it's easy to find a plan that works for you and your budget.
In addition to being a secure and affordable cloud storage solution, pCloud also offers media playing capabilities and additional link-sharing features in its Premium and Premium Plus plans.
And, with excellent customer reviews and ratings, it's clear that pCloud leaves nothing to chance in the battle for the top spot in the world of cloud storage. So, if you're looking for a safe, easy-to-use, and versatile cloud storage solution, pCloud is definitely worth checking out.
#3. Google Drive
The ubiquitous Google Drive is an excellent cloud storage option that allows Google account owners to store and share their files with ease. With every Google account comes 15 GB of free cloud storage that is shared across Gmail, Google Drive, and Google Photos.
Google One, a plan that allows you to access premium Google Drive features, offers more cloud storage options for users who require additional storage space. With plans ranging from 100 GB to 2 TB, Google One has something for everyone.
One of the most significant benefits of Google Drive is its cost-effectiveness, making it a popular cloud storage tool for businesses and individuals alike. Google Drive is also user-friendly and its integration with other Google services such as Gmail, Google Docs, Sheets, and Slides make it a great option for collaborative work.
Not to mention its ease of access on an Android device, which is a huge advantage for people who work on the go or need quick access to their files.
Another advantage of Google Cloud is its flexibility in pricing, with plans available for businesses of all sizes. Google Workspace, for instance, offers flexible pricing options to suit any business's needs.
Additionally, Google Cloud's Identity Premium edition offers enterprise security, application management, and device management services to ensure that your data is always safe and secure.
However, it's good to note that the free-trial account for Google Cloud has limitations. The Free Trial ends when all of your credits are consumed, or after 90 days, whichever happens first. Any usage above the Free Trial usage limits is automatically billed at standard rates.
#2. Box
Box is a cloud storage service that packs a punch with its range of plans, making it a versatile option for businesses and individuals. With the free version, users get access to industry-leading Content Cloud and up to 10GB of storage, with all the security and convenience of the paid Box plans.
The integration with popular business tools like Microsoft Office and Salesforce makes Box an excellent choice for teams, making document and data management across different platforms seamless. Plus, their full version history feature keeps track of all edits and changes you make on documents, giving you peace of mind.
Box is highly rated on TrustRadius, with a rating of 8.4/10 from over 700 users, making it one of the top-rated cloud storage products on the market. It's easy to access and share files from anywhere with an internet connection, making it the perfect tool for remote work.
Box offers several service levels, but its business versions are the most powerful, offering secure file sharing and storage for teams with up to 10 users. The platform is incredibly secure, with excellent security features to protect your data regardless of your plan. For advanced security options like private key management, however, you'll need to cough up cash for a paid plan.
#1. IDrive
IDrive takes top honors in our review today. Not only does it offer a range of pricing plans for personal and corporate users, but it also provides a free basic 5 GB plan, making it accessible to users looking for a budget-friendly backup solution.
But what really sets IDrive apart from the rest of the pack is its all-in-one account. It's the only service that provides online cloud backup for PCs, Macs, iPhones, Android, and other mobile devices all in one place for one low fee.
Plus, its desktop client and mobile apps offer image-based mobile, external hard drive, and hybrid backups with network-attached storage (NAS), making it a great choice for modern SMBs.
And if you thought that was impressive, IDrive also offers free Sync storage that matches your backup space to sync files and folders across linked devices in real time.
Not to mention, IDrive charges only for what you store, starting at $6.95 for 2 TB storage for the first year, with subsequent years at $69.50 charged at the beginning of your yearly billing cycle.
Despite some reviews noting that IDrive's speeds can sometimes be slow, the service is still widely considered one of the best cloud backup services on the market today. Its user-friendly features, such as file backup and restoration, and sharing functionality, make it a breeze to use.
Overall, IDrive is a solid choice for anyone looking for a reliable, affordable, and feature-packed cloud storage service. Don't just take our word for it – give it a try and see for yourself why it's a cut above the rest.
Final Thoughts
Cloud storage services have revolutionized the way we store, share, and access our data. From personal to corporate users, there is a wide range of cloud storage options available to suit different needs and budgets.
No matter which service you choose, it's important to always back up your data. You never know when something unexpected might happen, so it's always better to be safe than sorry.
Hopefully, armed with details about the best cloud storage and backup providers to consider, you'll make an informed decision about which one is right for you.