Chips are vital to the global tech industry — they power everything from computers and smartphones to AI engines. With new gadgets requiring them each year, these components will unlikely go anywhere anytime soon. This characteristic turns chip stocks into excellent investment options.
However, growing your portfolio can be challenging if you don't know which stakes are worth your money. To make things easy, here are the best chip stocks to buy this year.
1. Nvidia Corporation (NVDA)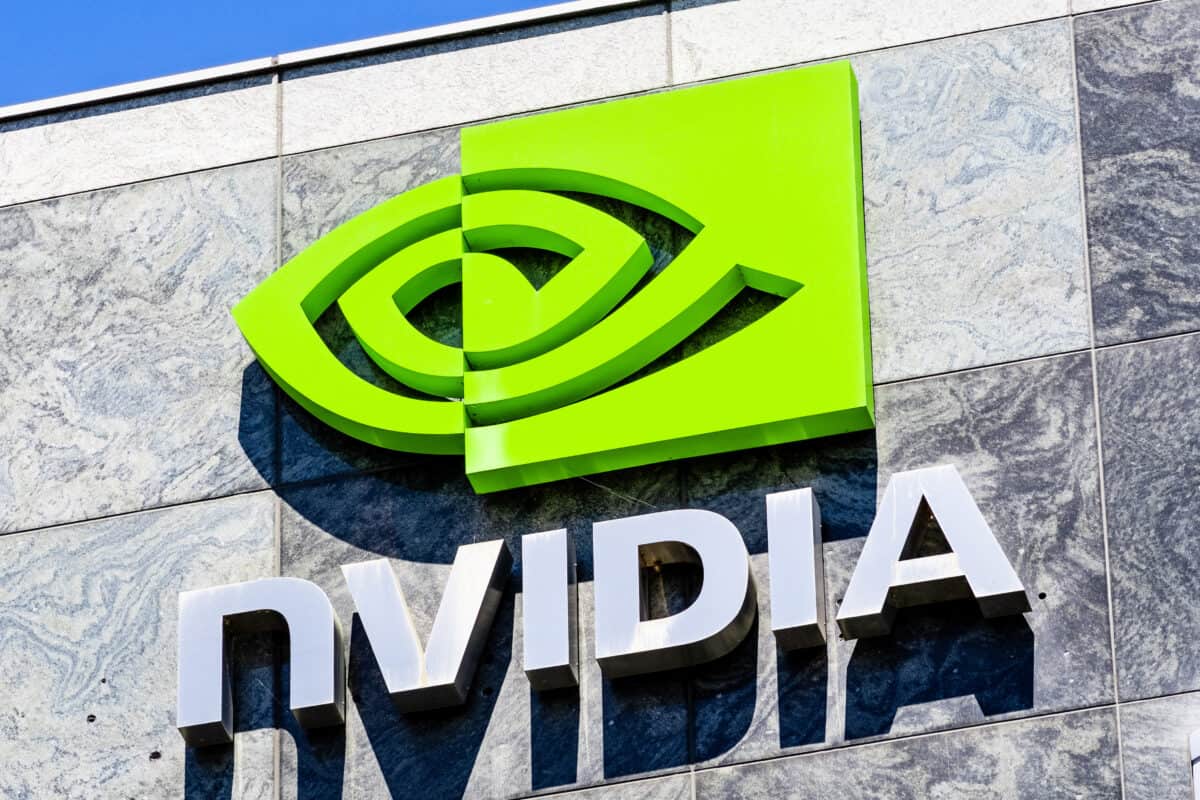 Perhaps the biggest name in the GPU industry, NVIDIA offers the best chip stocks for low-risk investors. The company went public on January 22, 1999, at $12 per share. Today, NVIDIA is valued at $487.12 per share and boasts a year-to-date (YTD) return of 239.87 percent.
These numbers are more than promising, especially considering the political strains that don't help NVIDIA right now. Despite the Biden administration's restrictions on chips that affected the company's share growth, NVIDIA expanded its microchip power across various tech industries — more notably, the AI industry.
According to analysts, this microchip manufacturer could be dethroned by a resourceful player in the future, but this scenario is unlikely to happen anytime soon. While the stock's 5-year earning yield is low compared to other stocks, the risk of losing your investment is also low.
2. Advanced Micro Devices Inc. (AMD)
AMD is one of the oldest semiconductor and chipset manufacturers. The company was founded in 1969 and went public in 1972. At the time, its stock was priced at $15.50 per share. Today, AMD stock costs $117.55 per share, and investors can expect a 5-year earnings yield of 1.51 percent — about the same as NVIDIA.
While the low return could seem like a bad idea, AMD is about as reliable as NVIDIA. Currently, the company has a YTD return of 85.09 percent, and this value is expected to grow in the next years.
Analysts base these forecasts on predictions about AMD's upcoming products. The MI300 chip, for instance, is expected to revolutionize the tech industry in 2024 and generate around $3 billion to $4 billion in revenue. Some analysts also believe that AMD will have a seat at the table, alongside NVIDIA, when it comes to AI accelerators.
3. Monolithic Power Systems Inc. (MPWR)
Not as popular as NVIDIA and AMD, Monolithic Power Systems is another major manufacturer of chips — and one of the best stocks to invest in. Founded in 1997, the company opened its stocks at $8.50 per share on November 19, 2004. Now, a single share is valued at $545.34, and the numbers are expected to grow.
This success is mostly linked to the company's semiconductors rather than chips. Monolithic Power Systems has its fortunes closely tied to NVIDIA, as it provides the latter with power management devices that NVIDIA uses in its GPUs.
Another semiconductor buyer is AMD, which uses MPWR devices for both its chipsets and GPUs. With these three companies so closely interlinked, it is unsurprising that MPWR's YTD and 5-year earning yield aren't that different from NVIDIA and AMD. You can expect a low but steady return of around 1.42 percent.
4. Intel Corporation (INTC)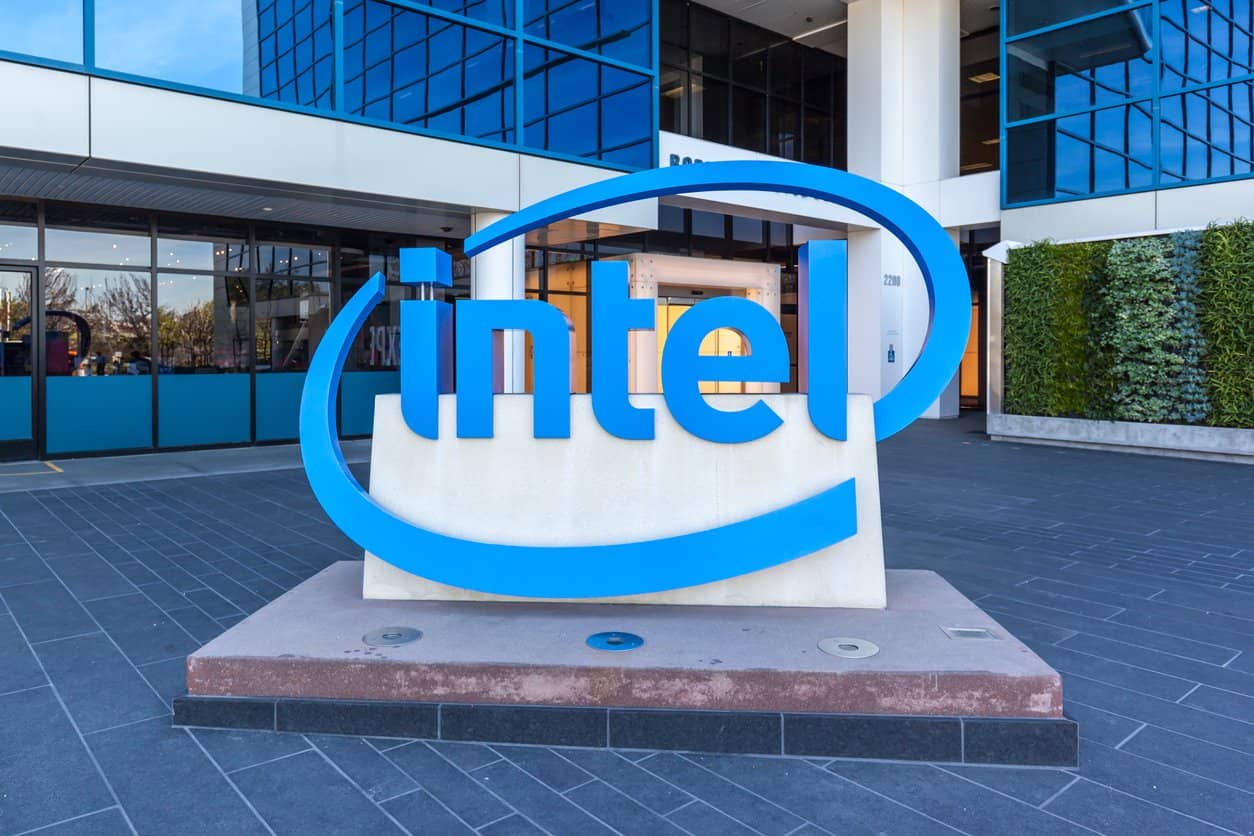 High-yield investments are much more attractive than low-yield ones, but they are usually riskier. If you don't want to risk too much, though, you could consider buying Intel stocks. One of the world's largest semiconductor chip manufacturers, the company went public on October 13, 1971, at a price of $23.50 per share.
Despite the company's growth, Intel didn't raise the value of its shares excessively. Today, they are priced at $40.65, and you can expect a 5-year earnings yield of 8.31 percent.
With a YTD return of 51.91 percent, Intel is also one of the best companies to buy stocks into if you don't want to risk your assets (at least not too much). In fact, analysts expect 2024 to be an interesting year for Intel, as the company will likely capitalize on its position as one of the main chip providers.
5. Taiwan Semiconductor Manufacturing Company (TSM)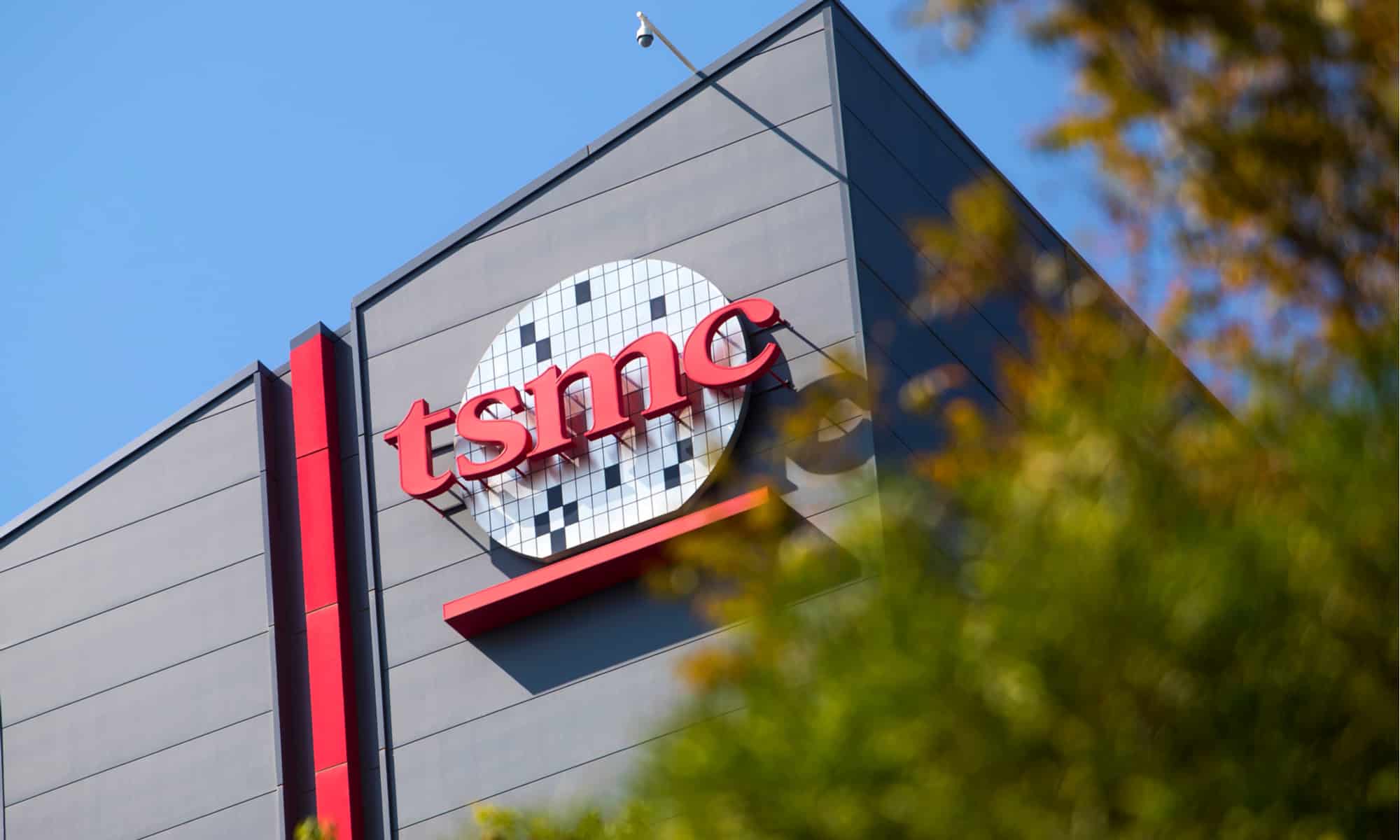 Taiwan Semiconductor Manufacturing Company is best known for its high-end chips that equip Apple products. The company has subsidiaries in the USA and went public on September 5, 1994. The initial offering per share was $24.78. Today, stocks are priced at $98.80 per share.
This semiconductors and chip manufacturer is among the best companies to invest in. Analysts agree that this is the right moment for buying stock in TSM, considering the company's YTD return of 34.60 percent and a 5-year earnings yield of $4.76 percent.
Beyond semiconductors and chips, TSM also offers customer support and engineering services. It is also involved in the automotive and IoT industries, and with subsidiaries all over the world, it is unlikely to take a hit in the near future.
6. Qualcomm Inc. (QCOM)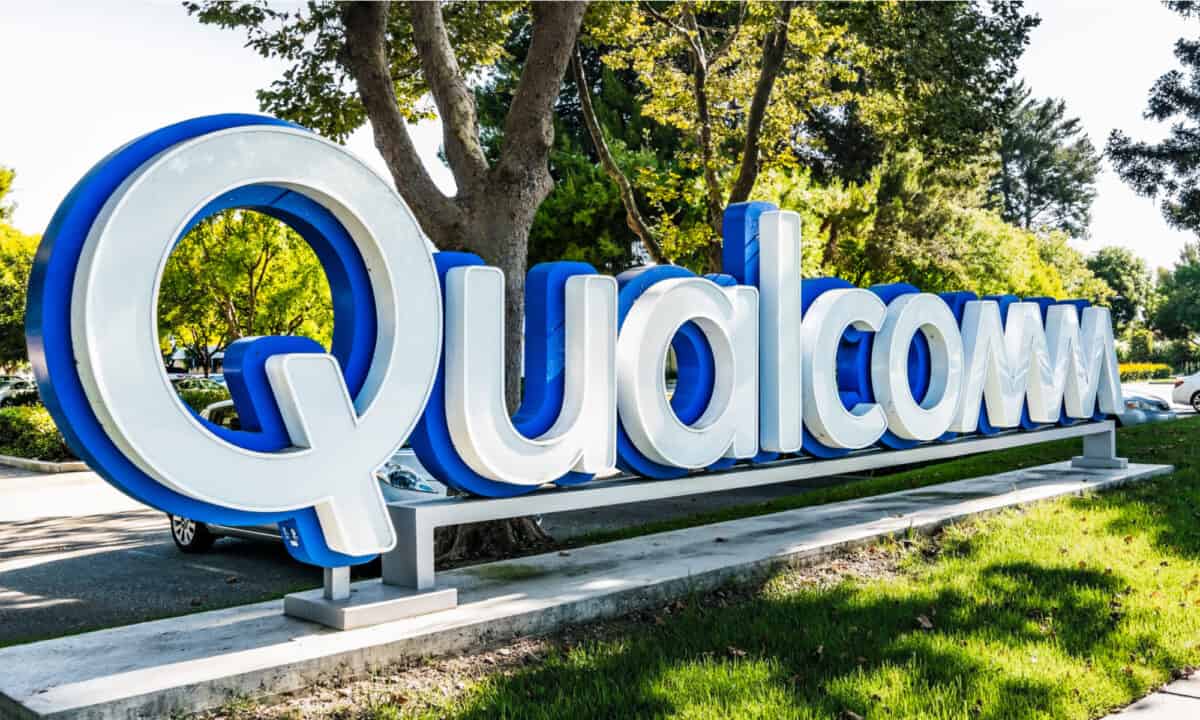 The largest wireless device maker in the world and one of the main suppliers of chips for Android devices, Qualcomm is another excellent option for your investments. The company was founded in 1985 and went public on December 20, 1991, with an initial public offering of $16.
Currently, QCOM stock is rated at $128.92 per share. Investors expect a 5-year earning yield of 4.94 percent, while the YTD is 17.98 percent.
The general consensus among analysts is that Qualcomm stocks will only grow in the near future. The company is expected to maintain its contract with Apple to provide 5G chipsets through 2026, and it is also entering the AI market with chips for the Microsoft AI platforms. Furthermore, Qualcomm provides chipsets for most handsets and plans to release chips for Windows PCs.
7. On Semiconductor (ON)
On Semiconductor is not one of the most obvious choices when it comes to chip stocks, but if you want to support the AI semiconductor market while making a profit, investing in them is worth it. The company went public on April 28, 2000, valued at $16 per share. Stock value increased over the years to $71.13 per share.
The chipmaker supplies various industries with power management devices, wireless connectivity solutions, and image processors.
Some of its products are used to power advanced driver assistance systems in electric vehicles, as well as infotainment systems. With the EV industry explosion in recent years, it is easy to understand why such an investment brings little risks.
How to Choose the Best Chip Stocks: Step-by-Step
If this is the first time you consider buying stocks, there are four main factors to check before investing.
Company growth
Profit margins
Balance sheet
Returns on invested capital
Company Growth
The basics of stock investing tell us that the best investments are in companies that gradually increase their sales over time. However, the chip stock market is highly volatile, so steady revenue growth is crucial when investing in chips.
The main challenges chip suppliers face are the rapidly growing market and the rapid decline of the chips. As the years progress and more advanced chips come out, innovative startups could pile on similar or more advanced products.
A semiconductor company that can't keep up with the progress risks becoming obsolete. When supply swells, chip prices also tend to fall, and the company's growth might stall or decline. For these reasons, chip companies worth investing in are those widely known for their innovative products that are patent-protected to ensure the company's long-term growth.
Profit Margins
The next thing to check before investing in a semiconductor company is the profit margin. Startups typically have negative profit margins, so they aren't exactly a predictor of the company's success. However, negative or low profit margins are a red flag if the company is well-established. Positive indicators of a company's efficient operation include a high gross profit, a good cash flow, and sufficient operating profit that allows the company to improve its operations and invest in research.
Balance Sheet
When investing, it is crucial to know at least the basics of the industry you're investing in. In the case of chip stocks, you should know that manufacturing chips is very expensive. Many of the top semiconductor companies, including Intel, TSM, and AMD, have above-average debt compared to their revenue, but this doesn't mean these companies are in trouble.
What you should look at is the balance sheet. This document allows you to learn more about the company's cash flow, assets, and investments. A company that has above-average debt but can secure funding is a healthy company that investors believe in.
Returns on Invested Capital
Regardless of how much or how little you plan to invest, an essential factor to consider is the company's return on invested capital. A low return is a red flag, and you should likely steer clear of these companies — unless you have a financial advisor who knows what they're doing. A high return typically means the company is targeting long-term growth and that it can innovate strategically to avoid a downfall.
What to Know Before Buying Chip Stocks
Chip stocks are some of the most volatile stocks in financial markets. This industry is highly sensitive to short-term market conditions, and trend shifts are so unpredictable that investors will always face a great deal of uncertainty.
Despite the stocks' volatility, though, long-term investments in reputable chip and semiconductor companies are generally profitable. To keep risks low, you should avoid putting all your eggs in one basket and invest in indexes, mutual funds, or exchange-traded funds that include the chip companies you want to support.
The image featured at the top of this post is ©Phongphan/Shutterstock.com.